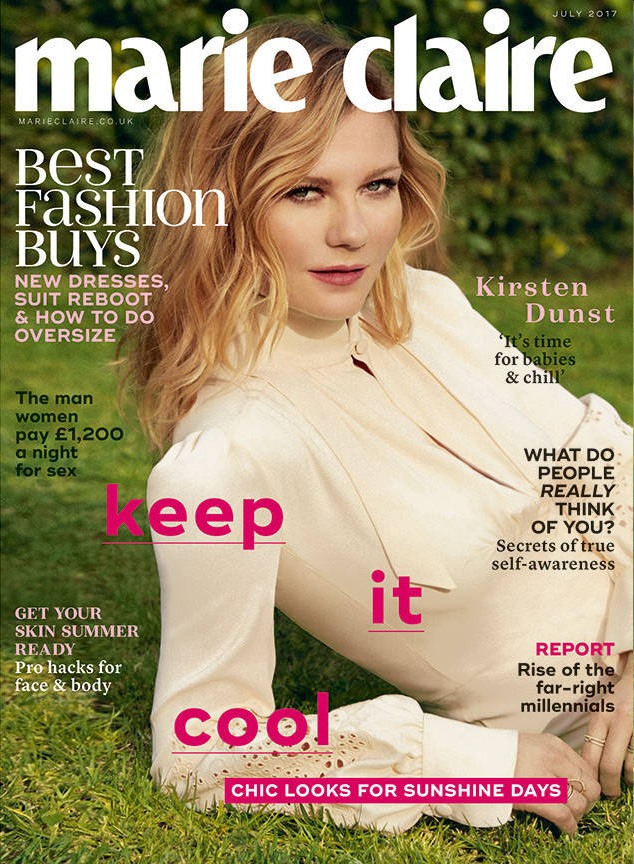 It feels like a new era of Kirsten Dunst, doesn't it? She's moved on from Garrett Hedlund and is now engaged to Jesse Plemons. She's working consistently in interesting projects, from The Beguiled to Fargo. And, as she says in her new Marie Claire UK interview, she's got babies on the brain. Even though Kiki says it's a new thing, this baby-craziness, I can remember her talking about babies for a while. For years now, she's been talking about how she really wants to settle down and start a family. I think Garrett Hedlund wasn't into it. But Jesse Plemons is into it. And I'm happy for her. Here are some highlights from Marie Claire UK:
She wants babies: "It's time to have babies and chill. I wasn't one of those 'I need a baby!' people until my goddaughter was born. I love her so much. That love is just like… you can't experience that unless you have a kid. I put her to bed last night and she woke up this morning and said to her mom, 'Where's Kiki?' I just love that love. That's what I want."

On Jesse Plemons: She describes him as 'my favourite actor I've ever worked with' and her 'best friend.'

On social media: "You can get jobs based on your Instagram following these days. That's insane, but that's why I have it now. As a man, you could get away with not having it. As a woman in this industry, I think you gotta do it now. It's just part of the game."

If she wasn't an actress, she wouldn't care about clothes: "I definitely have a gross dress with holes in it that I would never wear in LA, but in Austin, [where her fiancé Jesse Plemons is based] no one cares… If I wasn't an actress I'd dress like garbage every day. All my clothes would be rags."

The latest Spider-Man reboot: "We made the best ones, so who cares? I'm like, 'You make it all you want.' They're just milking that cow for money. It's so obvious. You know what I mean?"
I love her continuing shade for the endless Spider-Man movies. While I have nothing against Tom Holland personally, we really don't need another f–king Spider-Man movie. AT ALL. It's all so unnecessary. As for social media… I get what she's saying that "being good at social media" can certainly help a young actress's career. But I also think it's a practical thing, a way to engage with fans and have fun. Like, Lin-Manuel Miranda is delightful on Twitter and it's not about him trying to get a job. He's just having fun.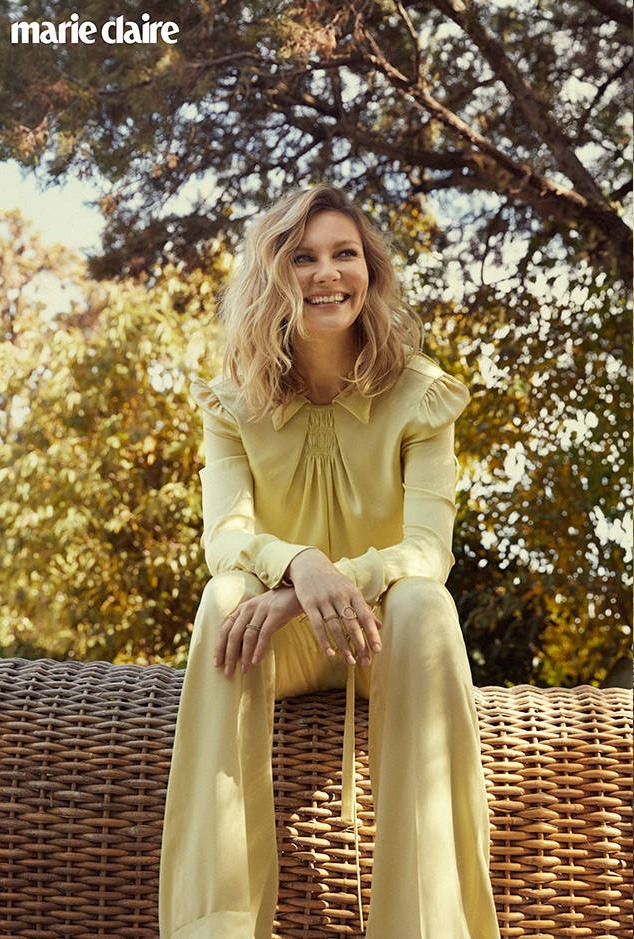 Photos courtesy of Marie Claire UK.