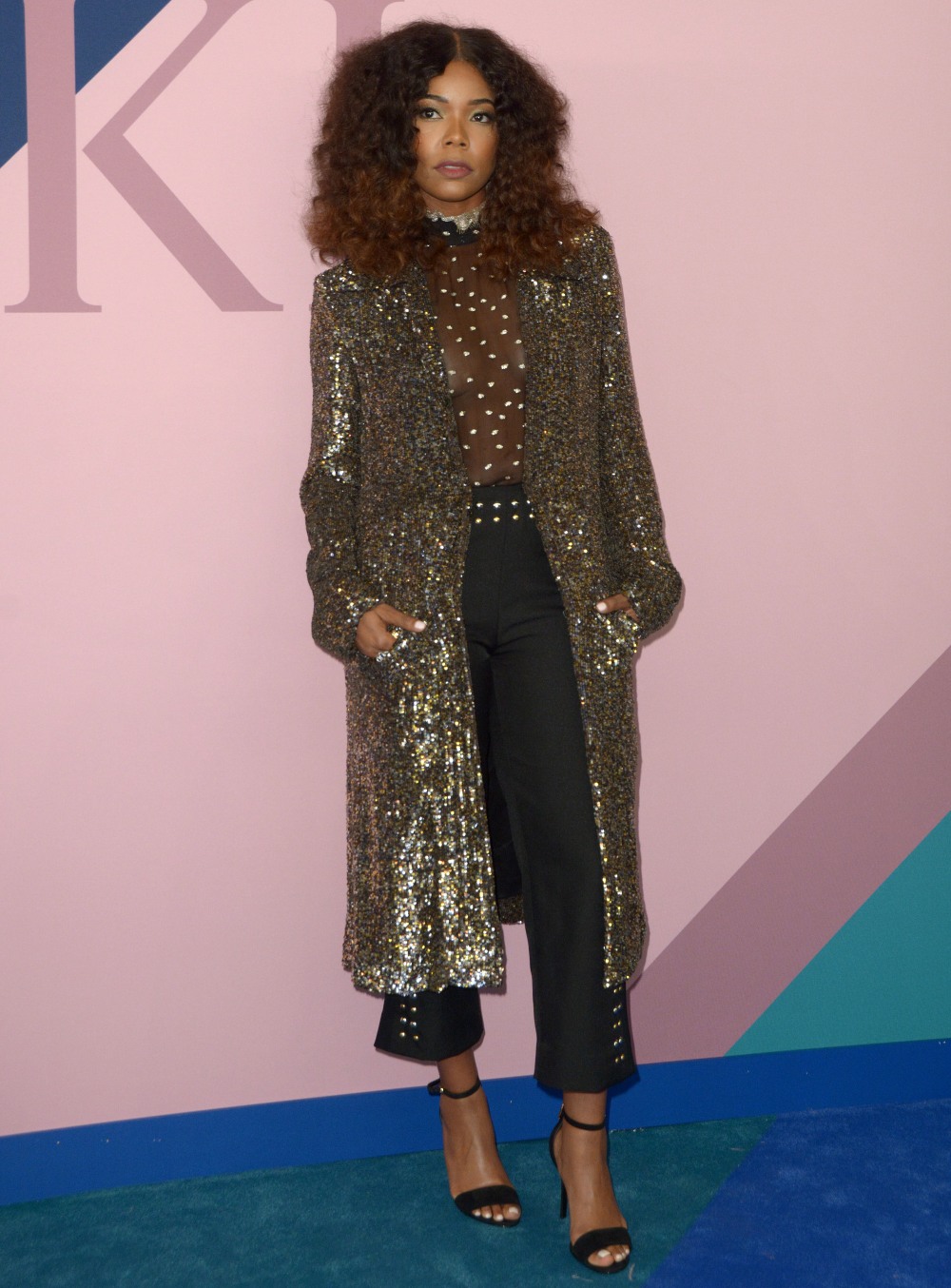 In a world full of boring black dresses, I'm glad that Gabrielle Union came out to the CFDA Awards looking like Foxy Brown, if Foxy Brown was the CEO of a Fortune 500 company. Gabrielle brought her husband Dwayne Wade to the CFDAs, and while they posed together for some photos, she also made him wait by the side so she could be photographed solo in this Rodarte ensemble. I love the pants and the sequined coat. I dislike – but accept – the blouse. And her hair is amazing. She's elevating this look because you can really tell that she loves it too.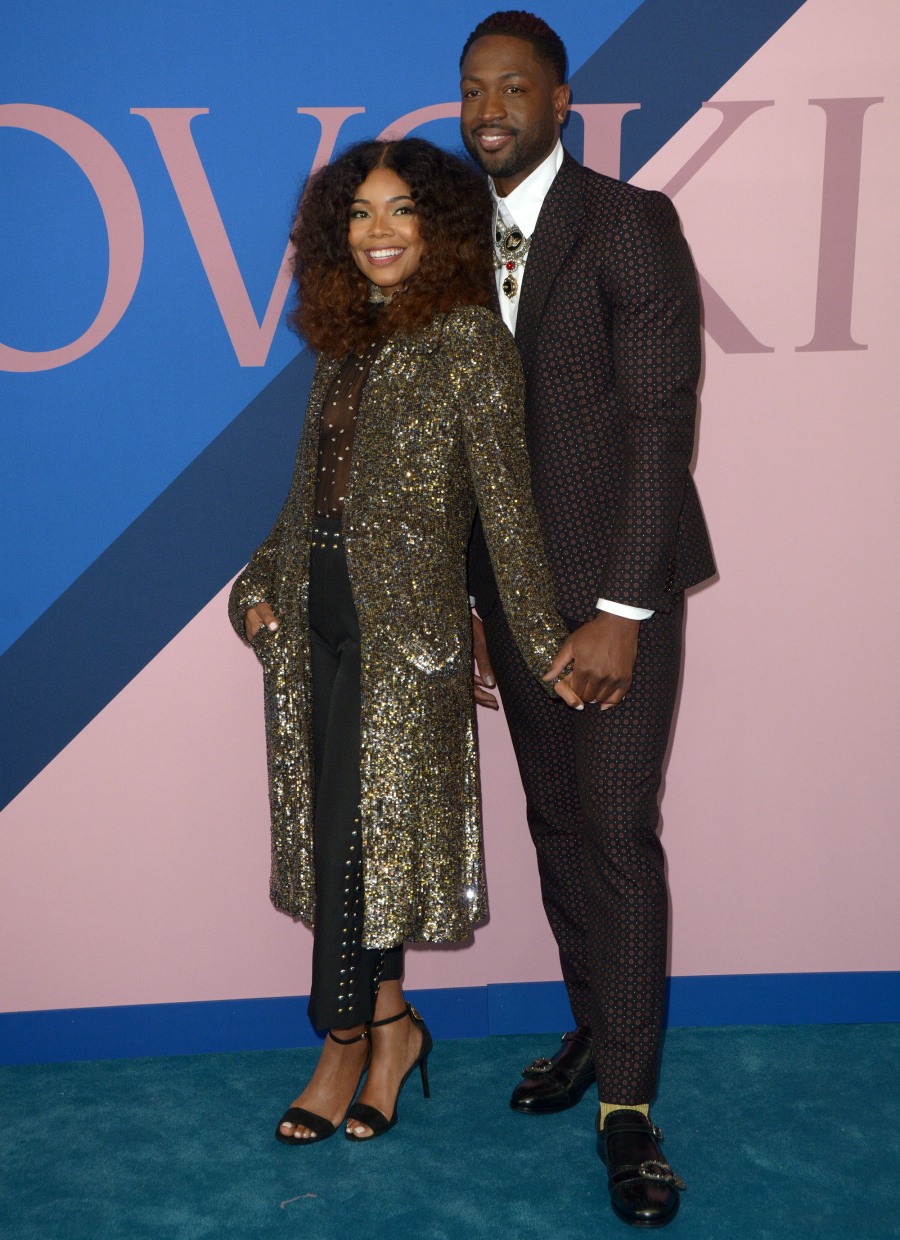 Nicole Kidman in Oscar de la Renta. This is bad, right? I'm not just imagining that? Like, everything is wrong. Wrong hair. Wrong jewelry. Bad dress.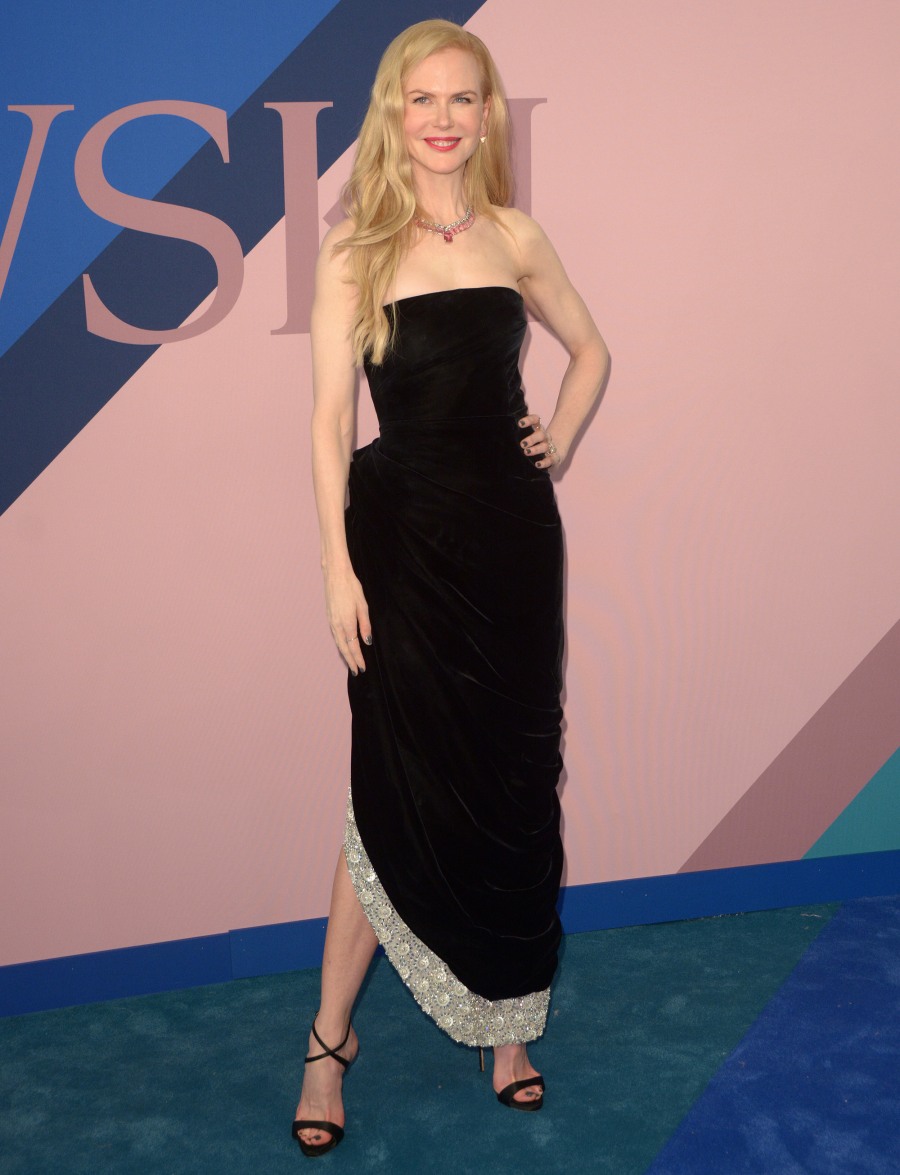 Priyanka Chopra in Michael Kors. This is a decent dress, albeit rather boring. Now I know how my mom feels when she sees me dressed in black – with Priyanka's coloring, she really should wear more bright and light colors. Damn it, my mom has been right this whole time!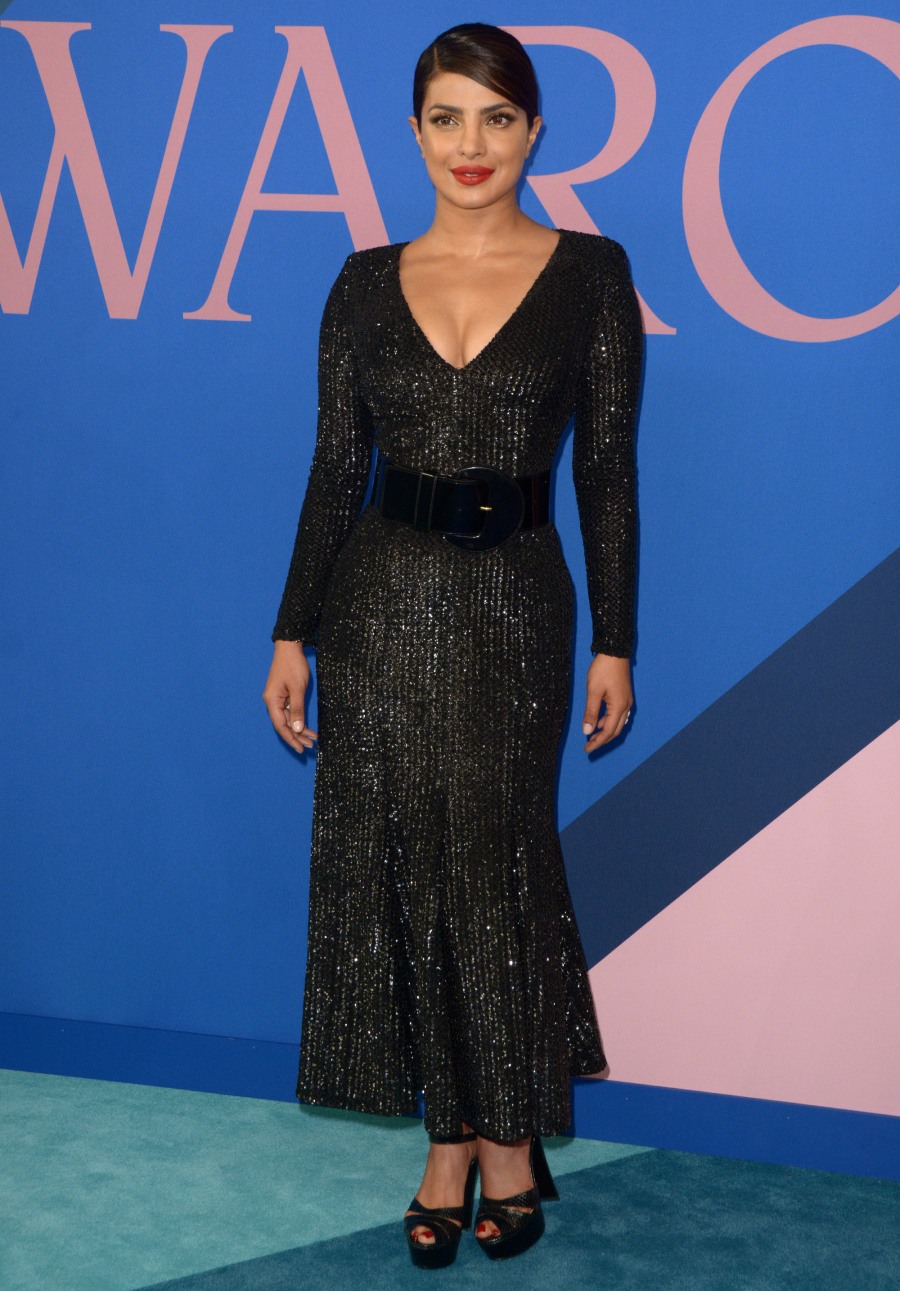 Joan Smalls also wore Michael Kors. Why did Kors put all of the women of color in black?? What are you trying to say?!? Anyway, this is an okay dress. Eh.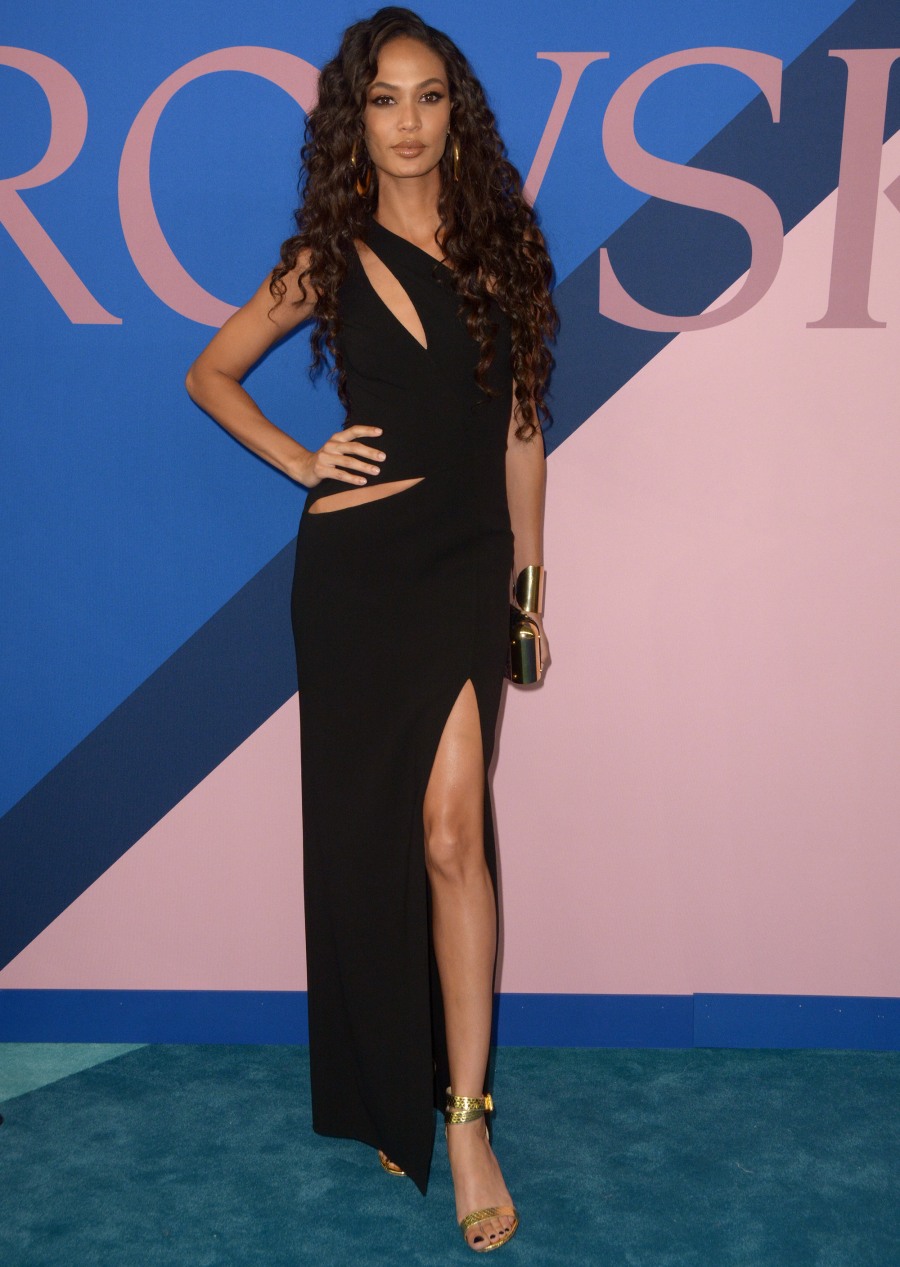 Photos courtesy of Getty, WENN.