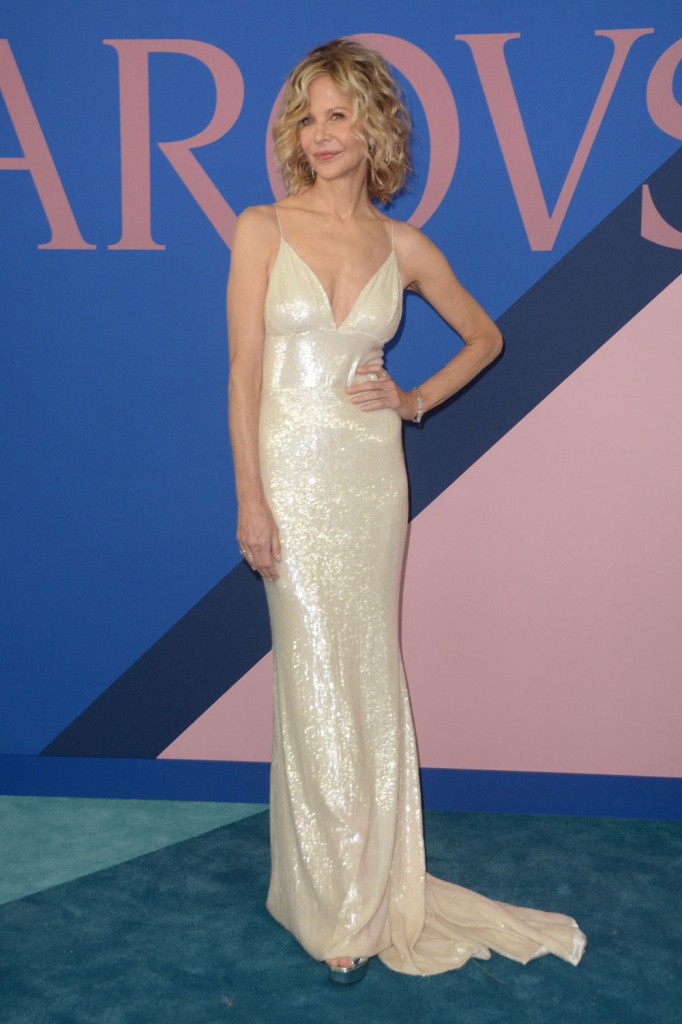 Meg Ryan accompanied designer Christian Siriano to the CFDA Awards and the photos of them together are just so cute! I do wonder what's going on with his hair, it's like he's channeling Edna from The Incredibles, but he's happy and seems proud of this gown, which he should be. It fits Meg like a glove, it's an amazing pearl white and it shimmers beautifully. It's a very classic cut and design and flatters her figure so well. Also, her face looks like it's settled somewhat. (I know that sounds bad but I can't help but notice.)
Meg has a little script tattoo under her left arm that says "Life is Short." It's not bad and is tasteful. Here's a closer look in a paparazzi photo from last week, the photo agency WENN pointed it out.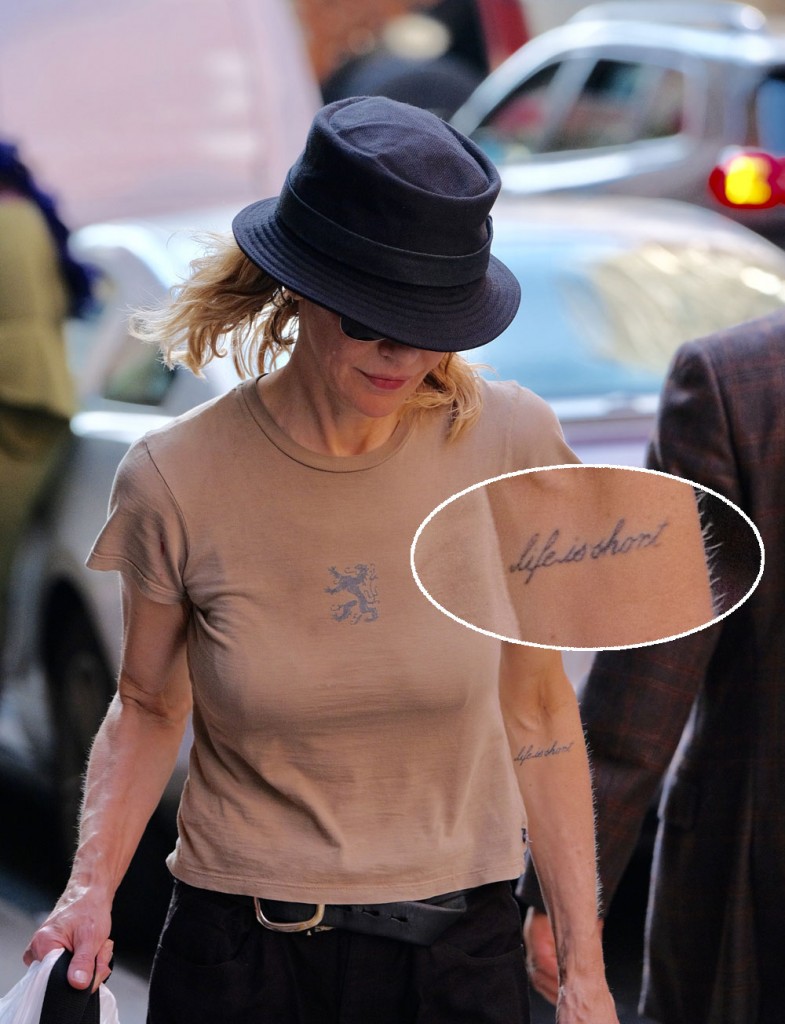 Brooke Shields was in a voluminous Sachin & Babi gown with a very high slit, deep v neck and a giant floral pattern. I really like this bold gown, it looks perfect for the event. From some angles I thought the skirt might be pants, but there's a photo of her kicking her leg out to show that she has pants on underneath.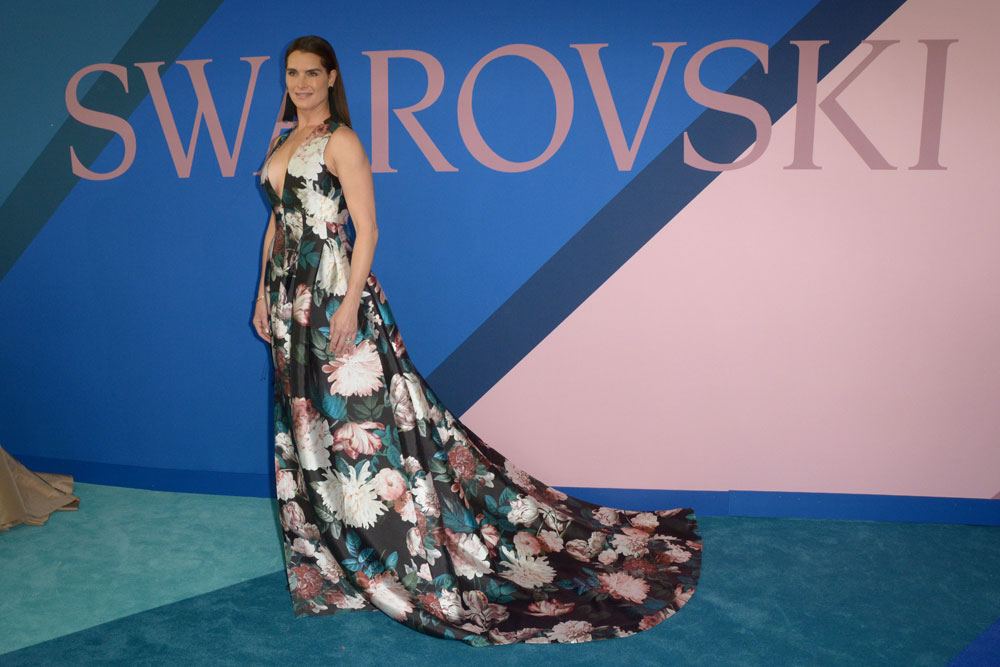 Olivia Munn was ridiculous in floral Tanya Taylor with ruffles and cut out sides. She often looks ridiculous though, and this might be cute on someone else. Check out her red platform shoes. They're not a bad choice for this dress I guess.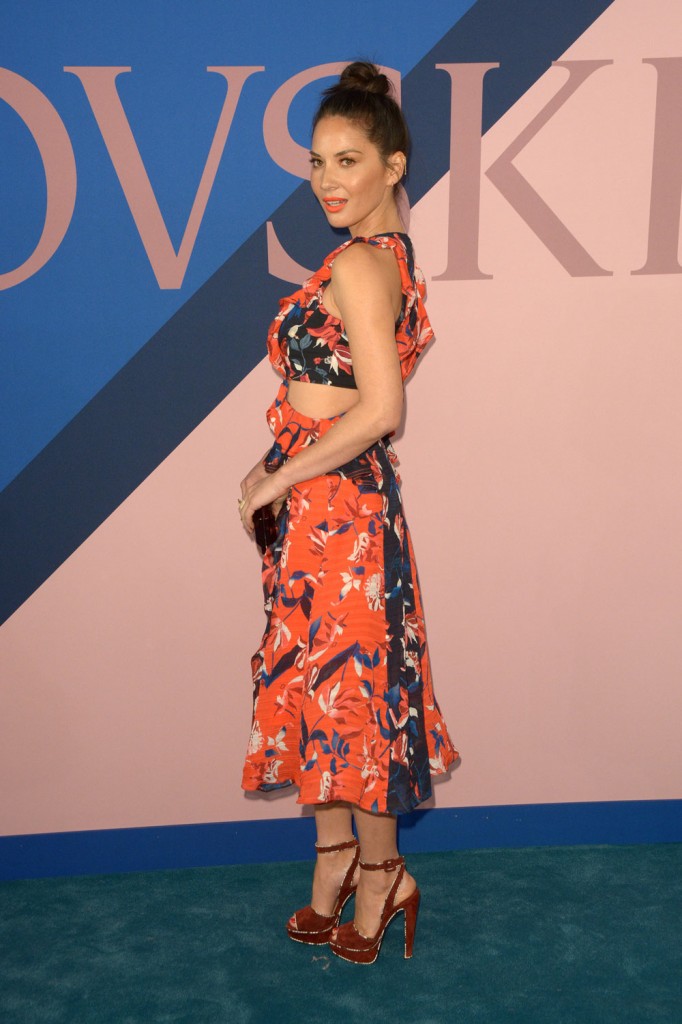 Here's Heidi Klum in Zac Posen, whose designs are hit or miss. This is a miss. I'm ending with Heidi as a contrast to Meg, who looked amazing and classy. This dress is too low cut, it looks cheap and she's in need of some pasties. I would bet that Heidi had a hand in designing this, it's a typical red carpet gown for her. Of course she's wearing a belly chain.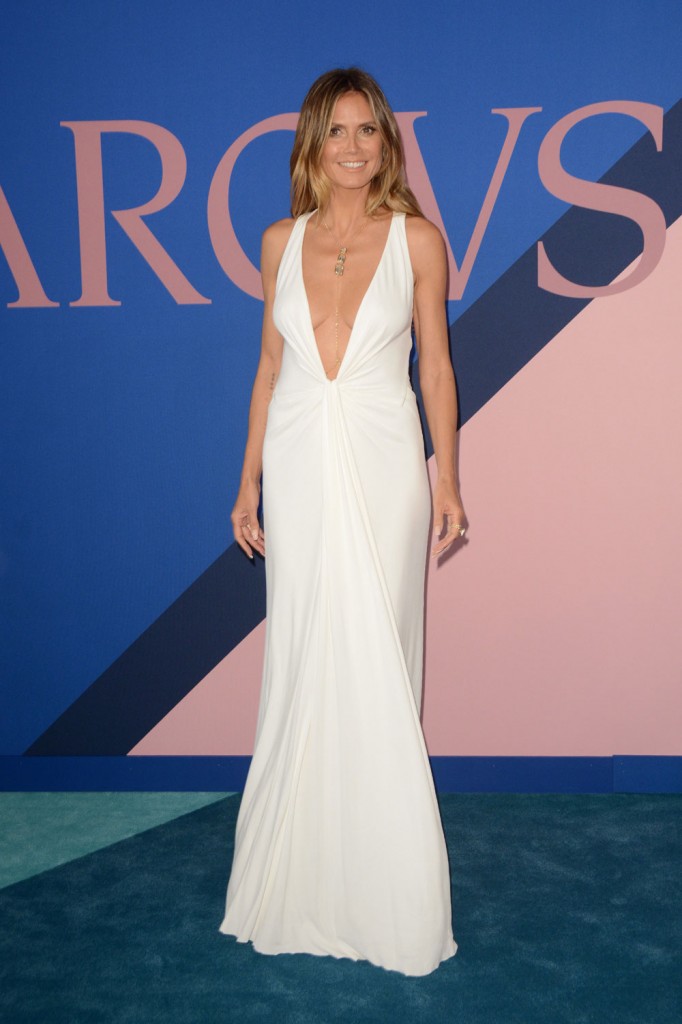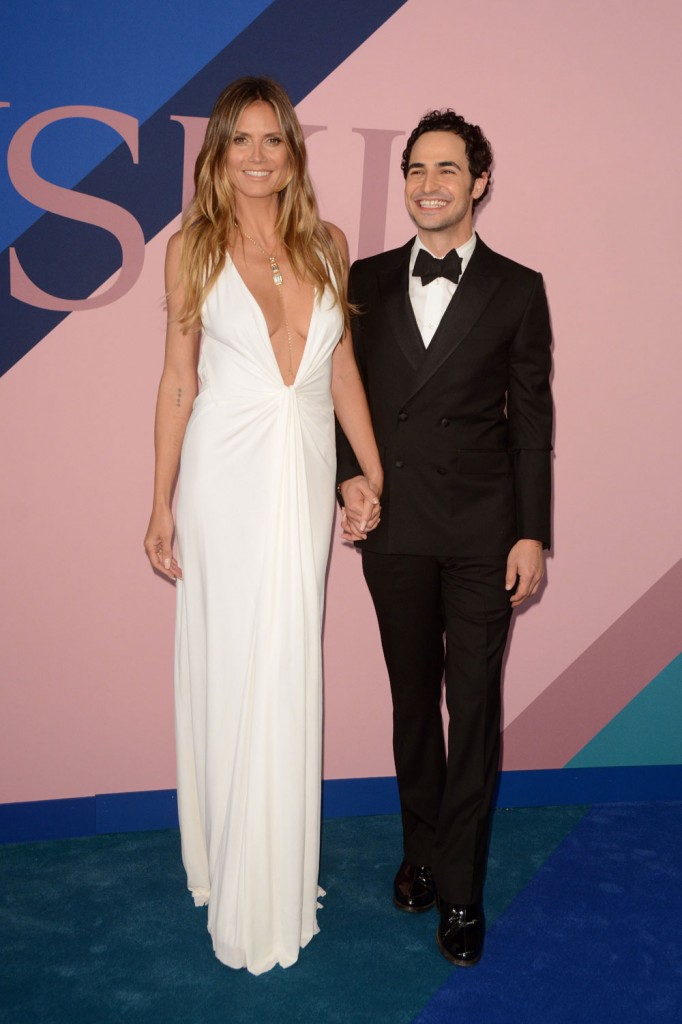 It's worse in motion.
Photos credit: WENN and Getty