My friends and I are so looking forward to It, which is out on September 8th. It looks incredibly scary, we're all big horror fans and I love Stephen King's books and read this a couple of times as a teenager. So that's why I was thrilled to learn that a heretofore unknown Skarsgard brother, Bill, plays the terrifying clown, Pennywise. Bill, 26, is Swedish and is actor Alexander Skarsgard's younger brother. He's the son of actor Stellan Skarsgård (Good Will Hunting, The Girl With the Dragon Tattoo) and doctor My Agnes, just like Alex. Bill was interviewed by Alex for Interview magazine, where he's featured on one of five "Youth In Revolt" covers for the June/July issue. He talked about how scared some of the extras on set got when they saw him in full Pennywise costume, and he seemed to somewhat relish that but to feel a little guilty about it. He sounds perfect for this role. He also has a creepy hot look and reminds me a little of Steve O. Do you see that too? Here's what he told Interview.
Alex asks Bill if he feels guilty because their brother, who works in medicine, makes less money than they do
Yeah, of course. It's not fair. I'm constantly embarrassed at the level of attention actors get and the level of money that we get. It's completely disproportionate. I think you have to feel guilty about it. I think it makes you a better person to keep reminding yourself.

On if he ever feels like a sh-t actor
100 percent. I feel like I'm the best actor on the planet and I also feel like I'm a fraud.

On the original It movie
I remember It being the scariest thing that existed for a kid. There were other horror films, like Friday the 13th or Halloween, but this was the really scary one because it was children and a clown. So many people go, "That film really destroyed my childhood," or, "I hated clowns after that." Hopefully, there will be a lot of 10-year-olds who will be traumatized forever based on my performance.

Alex asks "Does it feel good knowing that kids around the world for decades to come will have nightmares about you?"
It's a really weird thing to go, "If I succeed at doing what I'm trying to do with this character, I'll traumatize kids." On set, I wasn't very friendly or goofy. I tried to maintain some sort of weirdness about the character, at least when I was in all the makeup. At one point, they set up this entire scene, and these kids come in, and none of them have seen me yet. Their parents have brought them in, these little extras, right? And then I come out as Pennywise, and these kids—young, normal kids—I saw the reaction that they had. Some of them were really intrigued, but some couldn't look at me, and some were shaking. This one kid started crying. He started to cry and the director yelled, "Action!" And when they say "action," I am completely in character. So some of these kids got terrified and started to cry in the middle of the take, and then I realized, "Holy shit. What am I doing? What is this? This is horrible."

But then we cut, and obviously I was all, "Hey, I'm sorry. This is pretend." [laughs]
[From Interview via Daily Mail]
That's cute that he tried to comfort the kid afterwards! Also, Alex told Bill at their end of their interview that he should call their mom. Bill is also in Atomic Blonde with Charlize Theron, out July 28, and it sounds like his star is on the rise. (I spotted him at 1:50 into this trailer. It's out on June 28th!) I wonder if he'll get typecast as a scary villain type, not that that's a bad thing at all. He seems so suited for those type of roles.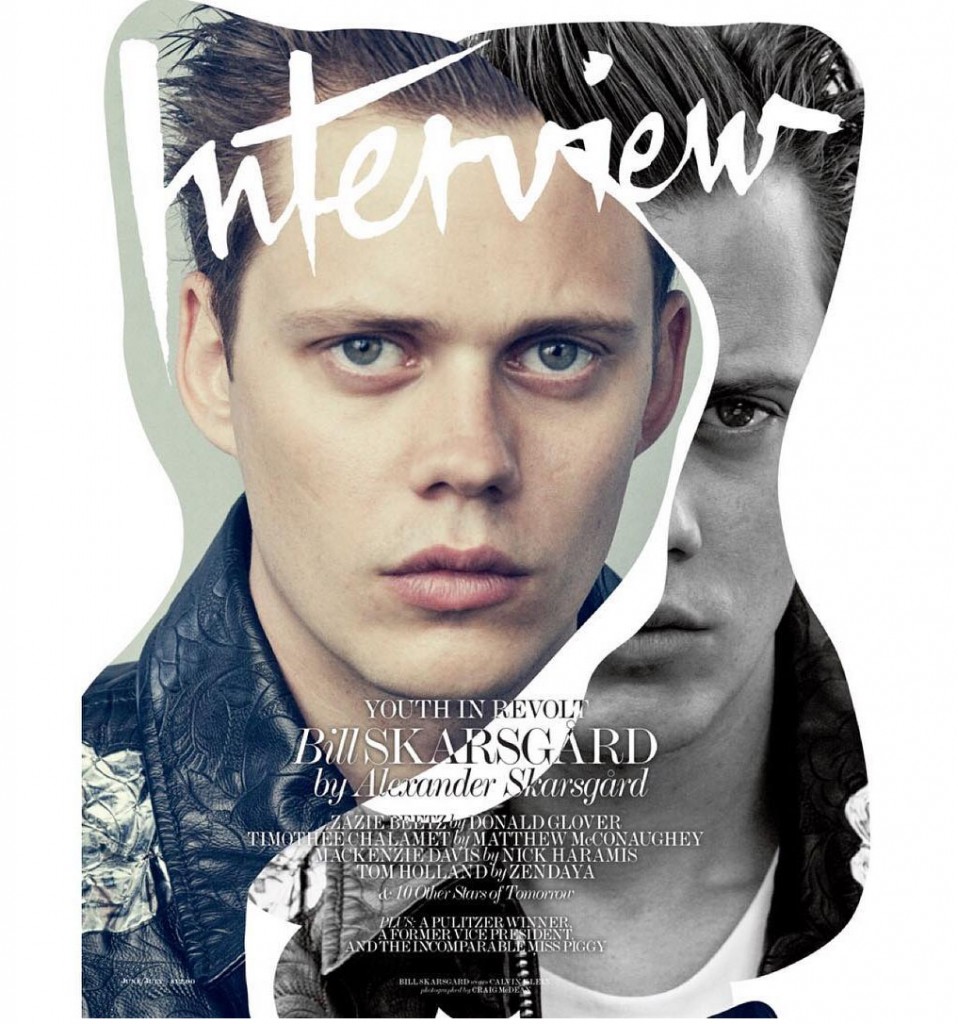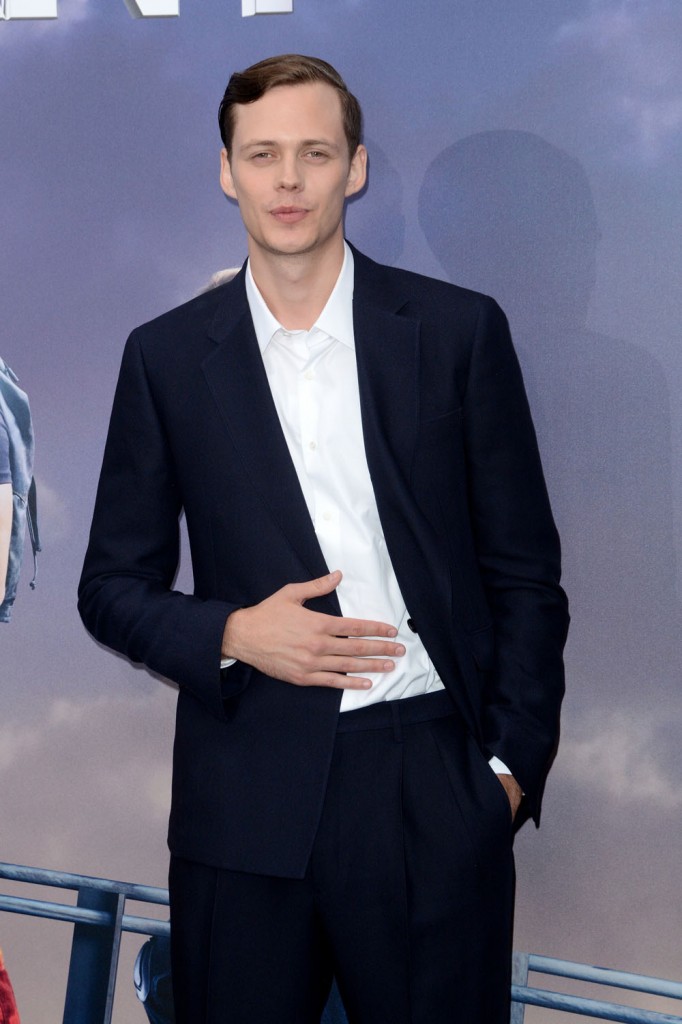 photos credit: Interview, WENN, Getty, Entertainment Weekly/It