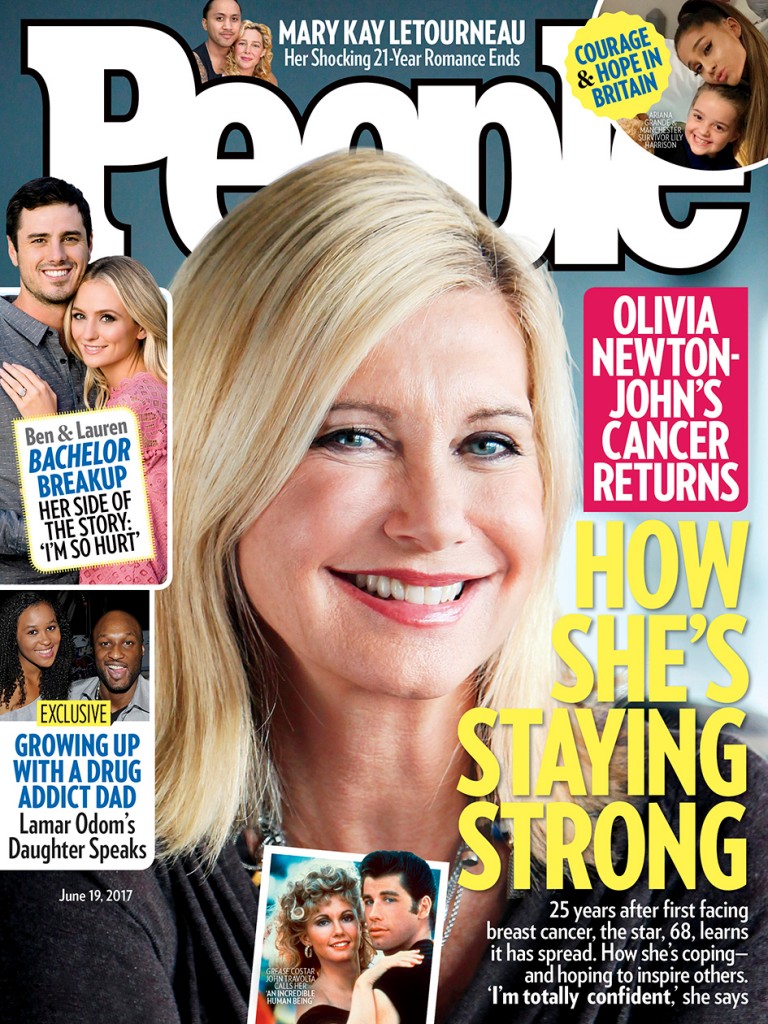 Last week we learned that Olivia Newton John's breast cancer has returned and metastasized in one of her bones. She was forced to cancel her tour to seek treatment. Obviously, this was upsetting news for everyone but Olivia said at the time that she and her doctors had carefully considered her treatment and chose the right one for her. This week, she is on the cover of People to reassure everyone that she is truly confident she will beat this a second time. She issued a statement to people about her treatment, and her husband spoke to the magazine.
Olivia Newton-John danced and sang her way into hearts as sugary-sweet Sandy in Grease, and now as she faces cancer for the second time, the star is showing the same strength and determination that's carried her through many trying moments in her life.

"I am really grateful for and touched by the worldwide outpouring of love and concern. Thank you. I am feeling good and enjoying total support from my family and friends, along with a team of wellness and medical practitioners both here in the US and at my Olivia Newton-John Cancer Wellness and Research Centre in Melbourne, Australia," she tells PEOPLE exclusively in a statement. "I'm totally confident that my new journey will have a positive success story to inspire others! Love and light, Olivia."

While Newton-John — who was recently diagnosed with metastatic breast cancer that's spread to her sacrum — remains focused on her health, her loved ones opened up to PEOPLE in this week's cover story about how the beloved singer and actress is coping and inspiring them with her uplifting spirit.

"We both have the same unshakable belief that she's going to have a wonderful success story," her husband, John Easterling, 65, tells PEOPLE exclusively. "We're not trying to be positive. We have an absolute knowingness that we can turn this around."

The "Physical" singer is currently undergoing a short course of photon radiation therapy supplemented with other natural wellness therapies and taking life at a slower pace at home on their Southern California ranch. Her pain "has gone from [level] 8 to about a 2" already after just a week of treatment, adds Easterling.
I fell in like with Olivia as Sandy in Grease and have never lost my affection for her. I really wish she'd catch a break. She has dealt with so much BS from her daughter's issues to her vagabond dead-but-not-really ex-boyfriend to losing so many family members to cancer and I want her to just be able to chill into her twilight years.
One thing she does have going for her is that she did beat breast cancer once. I am not saying that gives her a physical advantage but a mental advantage. My mother has had a few types of cancer (never breast, though). The first time she was diagnosed, we all heard a death sentence because that's all we knew about cancer. She beat it and went into each subsequent treatment much more optimistic. It makes a huge difference. So I am going to take Olivia's word for it. I am happy her pain has already diminished and I'm glad she took the time to give an update. Someone else out there right now is also going through what she is and I imagine this helps them immensely.
In addition to her husband, good friend and Grease co-star John Travolta told People, "Olivia has always been an incredible human being and an inspiration to millions of people. If we all put our intentions for her to get through this—I know her so well—she will feel it, and it will support her. We love her and she loves us." I'm throwing out good vibes to Olivia and her family as well as anyone else who needs them right now.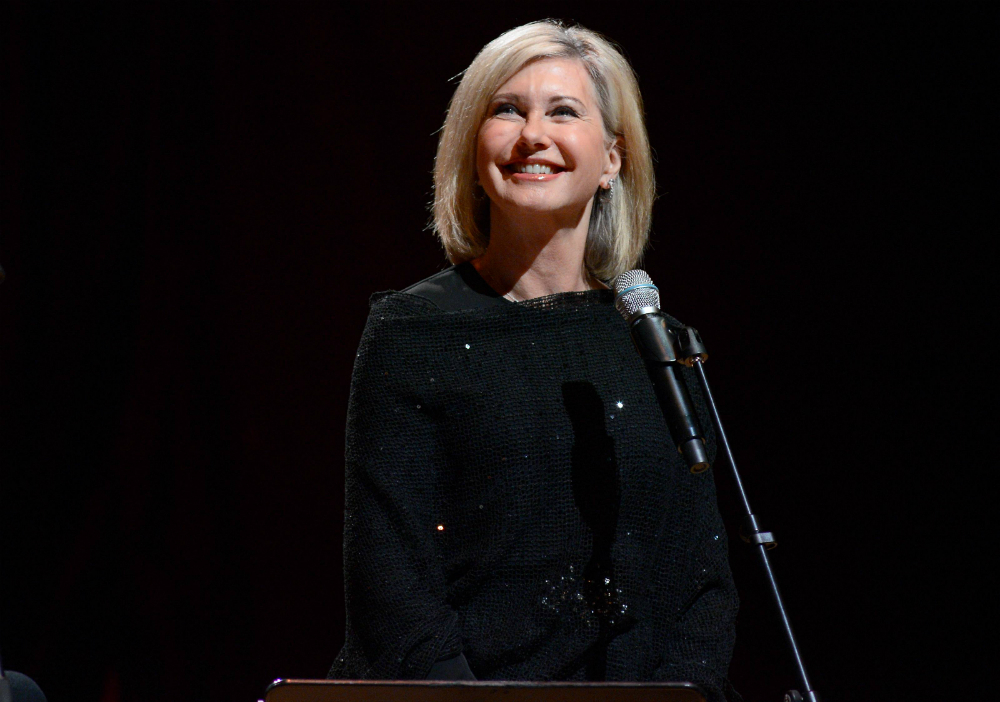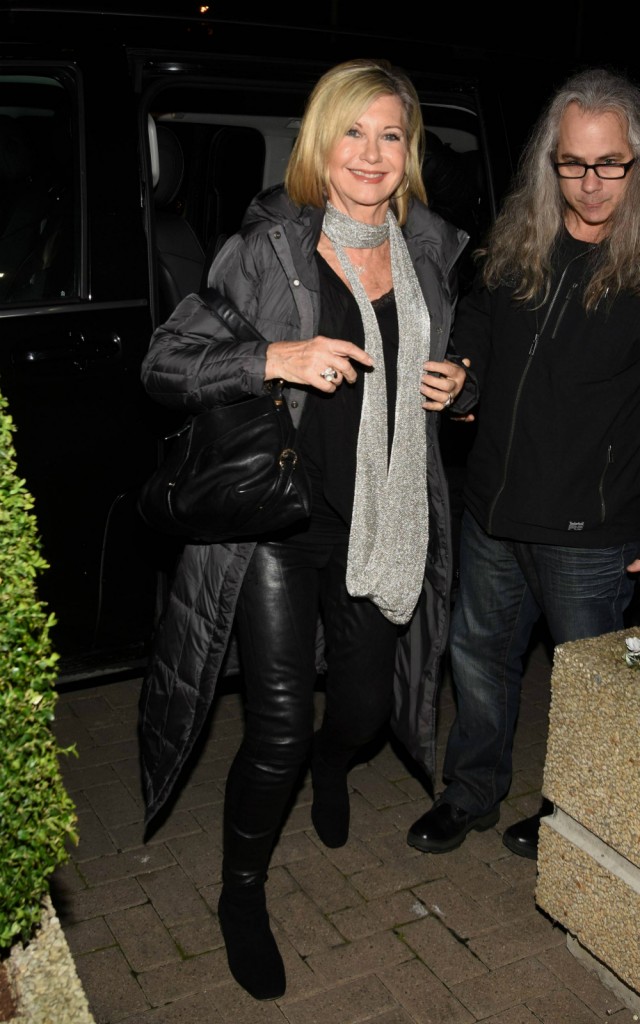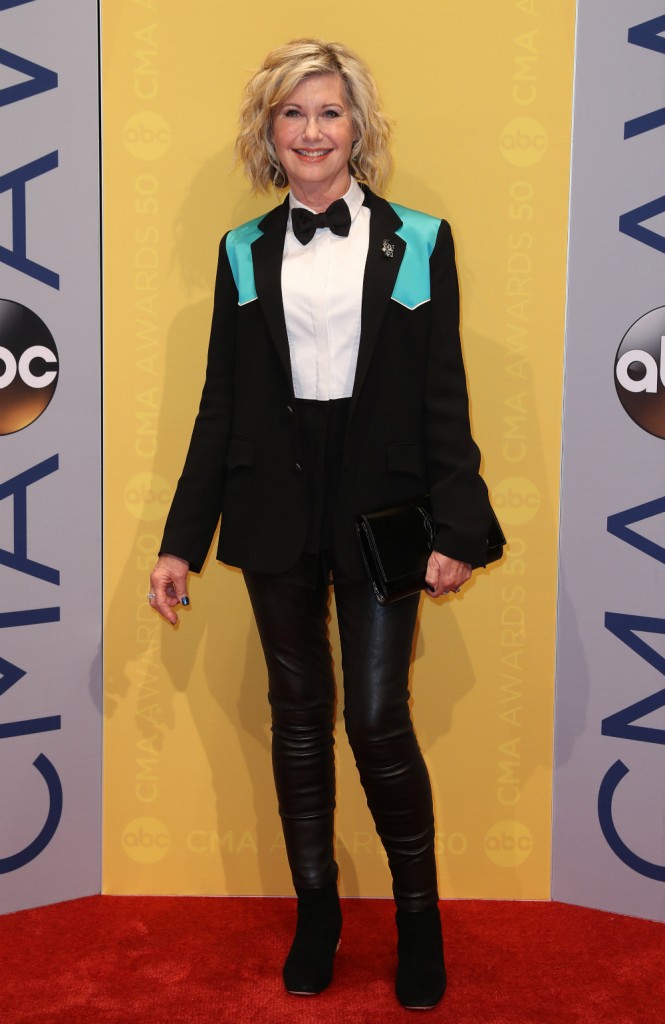 Photo credit: People Magazine and WENN Photos