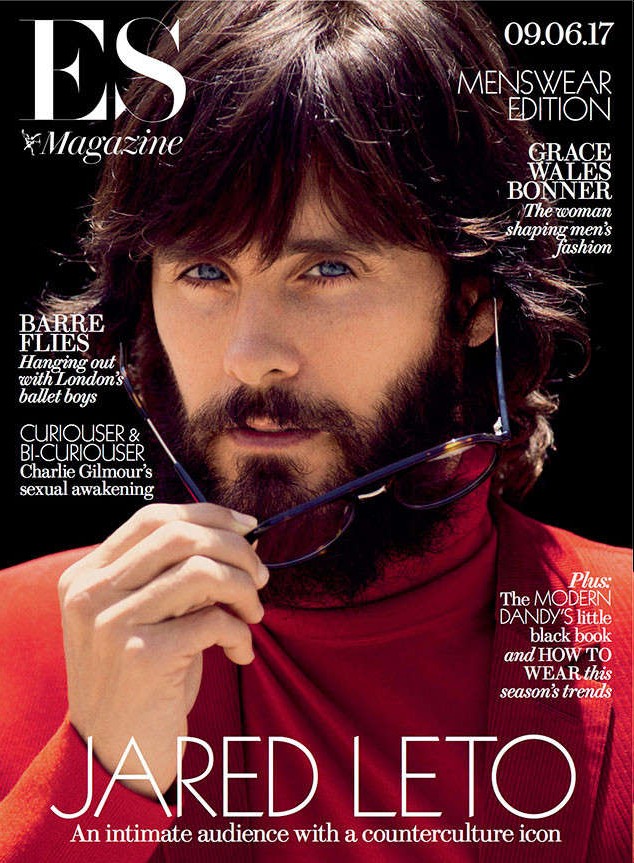 I'm not into Jared Leto at all these days. He gives me creepy-predator vibes, and the '70s-style hair isn't helping. Leto covers the latest issue of ES Magazine, and I swear, the entire editorial is like this. Even the clothes have that late '60s, aging hippie burnout vibe. He looks like a guy who drives a decrepit white van and drops acid every other day. Of course, I also find Leto's latest Gucci Guilty ads to be… creepy and gross, so maybe that's just his vibe now. Anyway… Jared is promoting his role in Blade Runner 2049, where he plays the guy who "manufactures" the humanoids, the disposable workforce. Some highlights from ES Magazine:
He isn't interested in kids right now: "I think it's really important to be present if you have children. I have a lot of… things to take care of."

He's not a "method actor" about everything: "I mean if I was in Baywatch II, I don't think I'd need to do it. That would be so much fun, to be in a movie as fun as that. But everyone's got to do what works for them. Some people can be eating chicken nuggets with a stripper on their lap and then jump right into it. I've always just done what I have to do in order to do a good job—and I feel I do a better job when I give a bigger commitment. The shows that stand out with Thirty Seconds to Mars are the ones where I'm willing to cross the line and step into that uncomfortable place of imbalance, where I don't understand what's going to happen next."

His crazy home, which was a former secret Air Force base. "God knows what they did here. But it talks. We've already had ghost sightings reported by my housekeeper. A handyman quit the project as he had an encounter. But I feel quite at home up here. It's like a refuge. You're at the top of this mountain. There's this breeze coming through. It's hard to leave."

His friendship with Leo DiCaprio: "I don't have many friends so I do enjoy spending time with the few that I have. He's really funny. I've known him for a very long time. But he's usually busy. There are people I'm really enamored with but it's hard to find time to spend with them."

He's been reading Frederich Nietzsche for decades: "The Will to Power is such a fascinating thing. I think we're probably more responsible for the definition of ourselves than most of us would think. Probably. A great deal of the world thinks that… they may not have as much… authority in their own lives as they do. But I have found that we are… very responsible for our stories. Yep.'

Blade Runner 2049. "I play a character called Neander Wallace — to be honest they had me at the name. I read the script and fell in love with the character. But I don't think I'm allowed to talk about it — I may have already got in trouble for telling you the name… I can tell you that the experience of making it was one of the highlights of my film career.'
Those stories about his haunted house are freaking me out. I believe him too – I think he and his staff have probably dealt with some crazy sh-t. As for the rest of it… I'm not surprised that he's buds with Leo D. I'm not surprised that he reads Nietzsche. I'm not surprised that he doesn't want kids. I'm not surprised that he doesn't have many friends.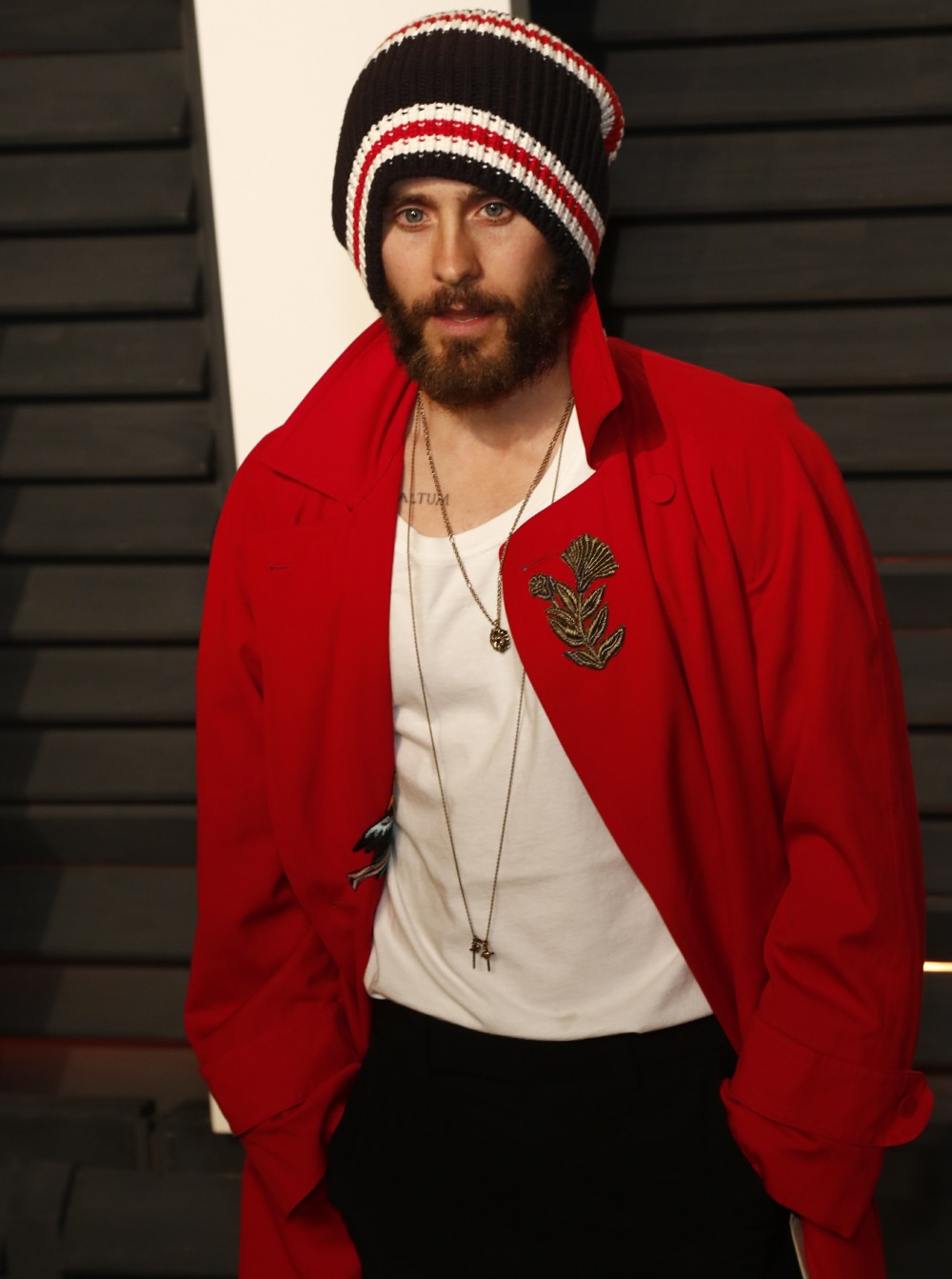 Photos courtesy of WENN, cover courtesy of the Evening Standard.