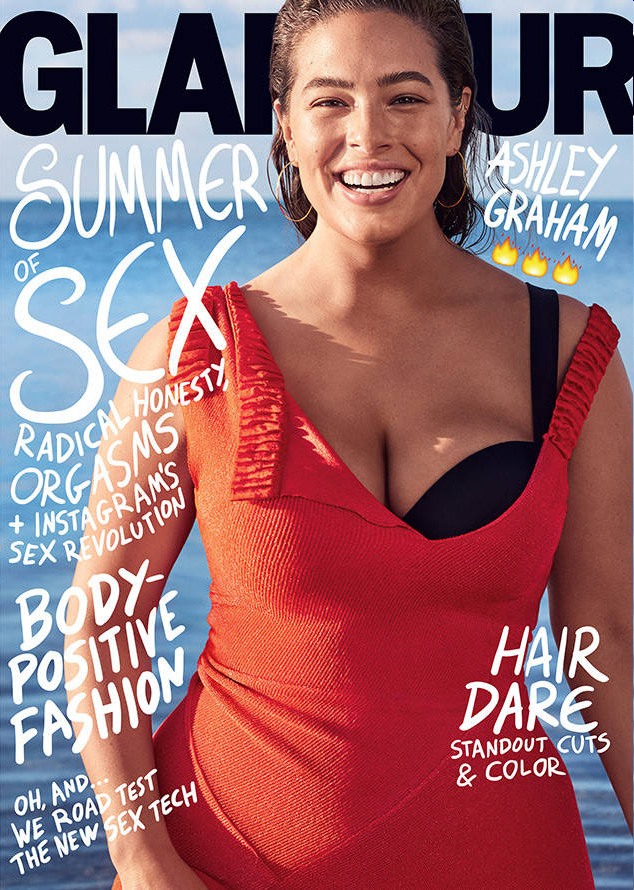 I really dislike when magazines crop out part of a woman's head for their cover shots. Like, would it have really been that difficult to put Ashley Graham's entire head on the cover of Glamour?? Anyway, Ashley is still getting magazine covers, which actually does make me happy. It's nice to see a woman larger than size 2 on covers, and it's nice that she isn't covered from head to toe in a sack dress or coat. Ashley covers Glamour's Sex Issue, and you can read the full Q&A here. Some highlights:
Whether it ever feels like tokenism to be included: "I felt like a token in the beginning [of my career]. But now there are so many curve models—and more opportunities. I feel like a queen [on those jobs] because I'm the only one like me. I'm like, "Yes, I'm the curve ruler!" At the Kors show I was the only one standing around naked in front of everyone.

How she balances her Christian faith & her sexualized image: "It's a gut intuition. I ask myself, "Is this right for me, my brand, my career, and my relationship?" Doing the music video with Joe Jonas—and making out with him—was something that I talked to [my husband] Justin about before I went in. And he understood I was playing a role. There are reasons to set boundaries for yourself, but there are also reasons to keep doors open. With that video I wanted to let the world know that love comes in all sizes.

Being harassed/assaulted during work: "There was an incident on set of a campaign job when I was 17 years old—I haven't told this story—and there was a photo assistant who was into me. He was like, "Hey, come here," and he led me into a closet. And I was like, "What?" I thought he was going to show me something. And he pulled me in, and he pulled his penis out. And he was like, "Grab it." And I was like, "No! That's disgusting." I freaked out. And thank God I was closer to the door, and I just bolted out. No [I didn't tell anyone]. And sure enough, I've seen him at jobs since. I even knew a girl he dated. I didn't tell her because there was a voice in me that said, "Maybe he's changed." It was my young mentality. But I told myself, ever since that incident, that I wasn't going to allow someone at work to manipulate what I wanted to do on set. So any image that you see out there is one that I wanted to take.

Being sexually assaulted when she was 10: "Now I know that. At the time I didn't. Then, it was like, "Did I do something to provoke that?" Or, "Did I give them a signal that it was OK?" The insecure girl inside me was like, "Well, maybe I did something." To all those girls out there: No, you didn't do anything.

How to maintain body confidence after gaining weight: "It's always difficult. As women gain weight, they start judging themselves. But who cares! Embrace what you have. Say, "Belly, you might be poking out today, but I'm going to choose to love you and nurture you." The more you talk to him about how you don't like yourself, the more you're training him to not like you.
During the Glamour piece, Ashley also answers readers' questions about sex and confidence and that sort of thing, and I would actually be interested in seeing Ashley get some kind of advice column. Not that she's 100% accurate on everything, but she brings a different perspective. Like, if Gwyneth Paltrow feels the need to tell us how to live our lives, why can't Ashley Graham do the same thing? As for what she says about being assaulted and manipulated on the set as a young model… that story reminded me a lot of the stories about Terry Richardson. She said the guy was an assistant though.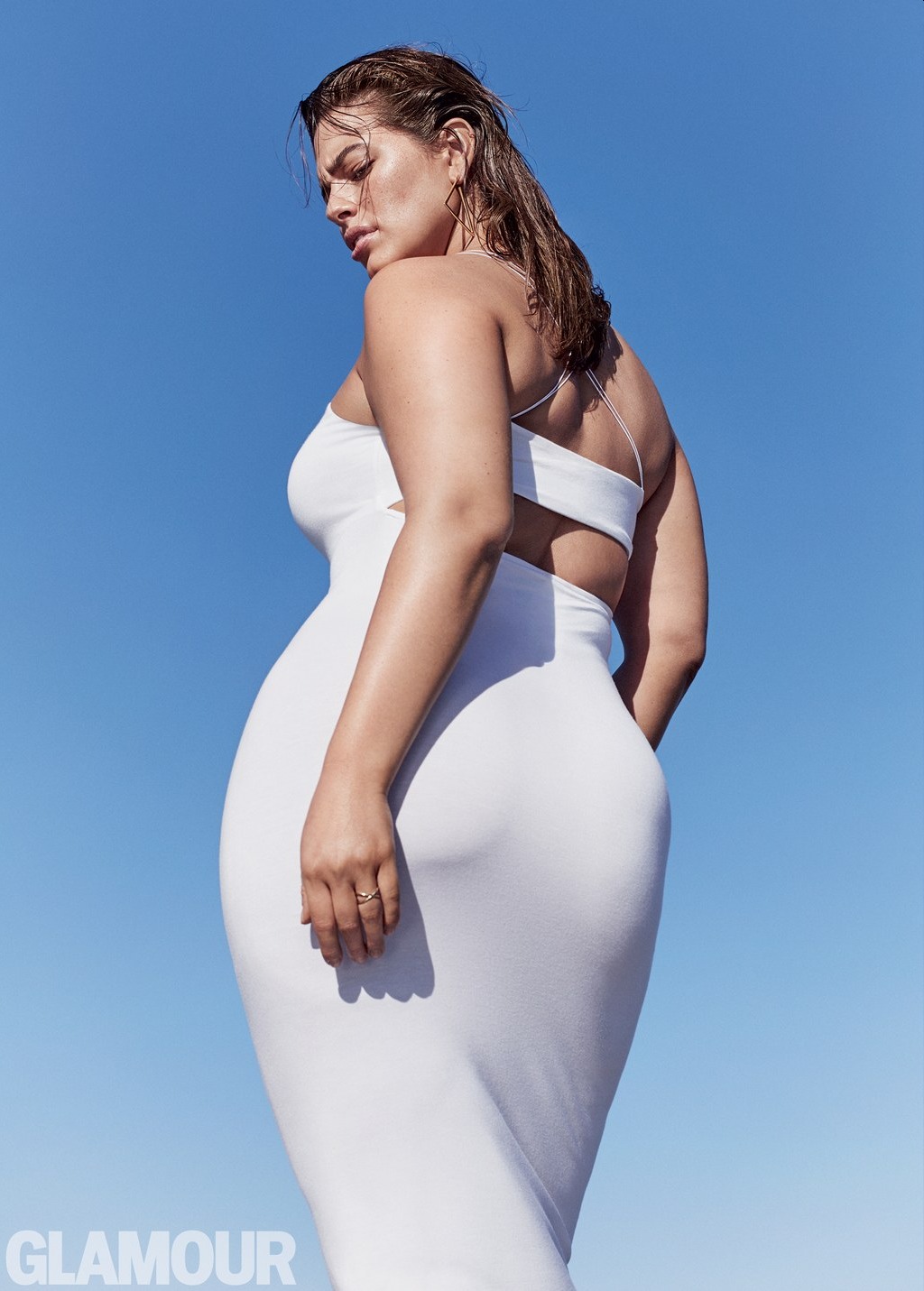 Photos courtesy of Glamour.