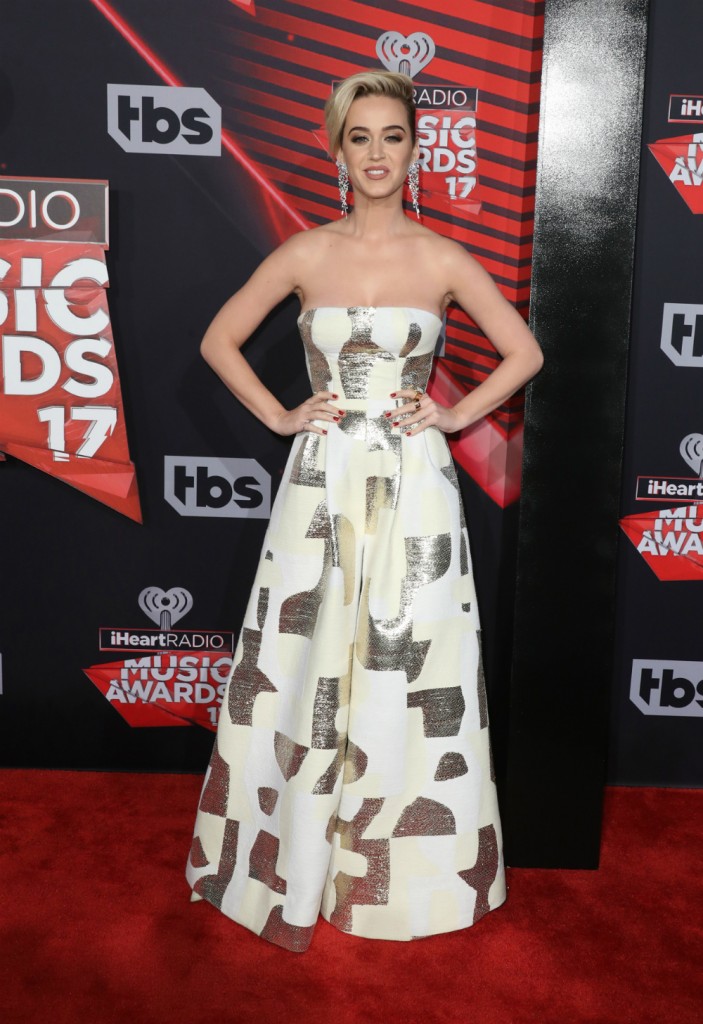 Katy Perry has been promoting her new album, Witness, which she has called "purposeful pop." Among the ways she is promoting Witness and is by live-streaming her life and calling it Witness World Wide or #KPWWW. She's posted meetings and yoga classes among her other various activities. Last Friday, she did something pretty unconventional, she live-streamed her therapy session with Dr. Siri Singh. As she said in the introduction of the video, her purpose for live-streaming the session is to show people what a therapy session looks like. But, as happens in therapy, Katy dug down into some really deep emotions, both good and bad. One such feeling she tapped into was when she reached a very dark place after her divorce to Russell Brand in 2012. Katy's discussed those thoughts in her song By the Grace of God off of her Prism album. Katy, as most know, was raised as a born again Christian and she believed those thoughts were a sin, which compounded the problem of having them in the first place.
Katy Perry got emotional during a therapy session broadcast online Friday as she discussed her personal struggles.

On Friday, she met with Siri Sat Nam Singh, a licensed therapist who appears on Viceland's The Therapist, and talked about how she used to have suicidal thoughts and wrote a song about referencing them—her 2013 track "By the Grace of God."

"I feel ashamed that I would have those thoughts, feel that low and that depressed," she said in the live-streamed therapy session.

"You can be right or you can be loved," she added. "I just want to be loved."

"By the Grace of God" was inspired by her feelings about her and ex-husband Russell Brand's breakup.

"That song is evident of how tough it really was at a certain point. I asked myself, 'Do I want to endure? Should I continue living?'" Perry told Billboard in 2013. "All the songs are real-life moments."

Perry, who was born Katheryn Hudson, also talked to the therapist about her private and public image.

"People talk about my hair, right, and they don't like it, or they wish that it was longer," she said. "I so badly want to be Katheryn Hudson that I don't even want to look like Katy Perry anymore sometimes, and that is a little bit of why I cut my hair."

"I'm a bit more nerdy than everybody thinks I am," she added. "I'm a big goofball. The fantasy of Katheryn went into Katy and made this bigger than life personality."
To clarify, Katy does not mention Russell or even her marriage to him during the taped session, she only referenced her dark thoughts and the song as the way she worked them out. CB just wrote about Tyler Posey discussing the importance of therapy. I do think many people are scared of therapy or the stigma of it so this was a pretty brave thing for Katy to do. She laid herself bare and broke down many times while talking to Dr. Singh. One of the reasons Katy gave for exposing so much of herself was because, "if people can see that I am just like them then they can dream just as big," which is a great message for her fans. The session itself is being heralded by others:
The fact that @katyperry is making therapy normal and showing all of herself to the world just makes me stan her harder

— Tash 👁 (@Ta1s1h0) June 10, 2017
This therapy sesh is so real and on point 👌 Just makes me love @katyperry that much more ❤ #KPWWW

— Sam (@yipster612) June 10, 2017
My loyal respect for @katyperry after this section of THERAPY LIVE. pic.twitter.com/p5Uj7hrJM6

— Jan Michael (@janMICHAEL186) June 10, 2017
I've gained so much respect for Katy Perry. Her therapy session and allowing the world to witness her… my heart breaks seeing her sadness.

— Vera Farmiga ❤️ (@VeraFarmigasEye) June 10, 2017
This is where it starts and stops for me. If one person changes their negative feelings about therapy and seeks help as a result of Katy showing what really happens, then all of this was done for the right reason, in my mind.
On a lighter note, Dr. Singh and Katy spend a lot of time talking about Katy's hair. One thing Dr. Singh said that I never considered is there is an actual reason people open up so much to their hairdressers. Because the stylist is working with the head, they are stimulating the nervous system. As Dr. Singh put it, "they start mixing up that nervous system" and it flushes everything to the surface. Huh, that makes so much sense. Oh, the secrets my hairdresser holds…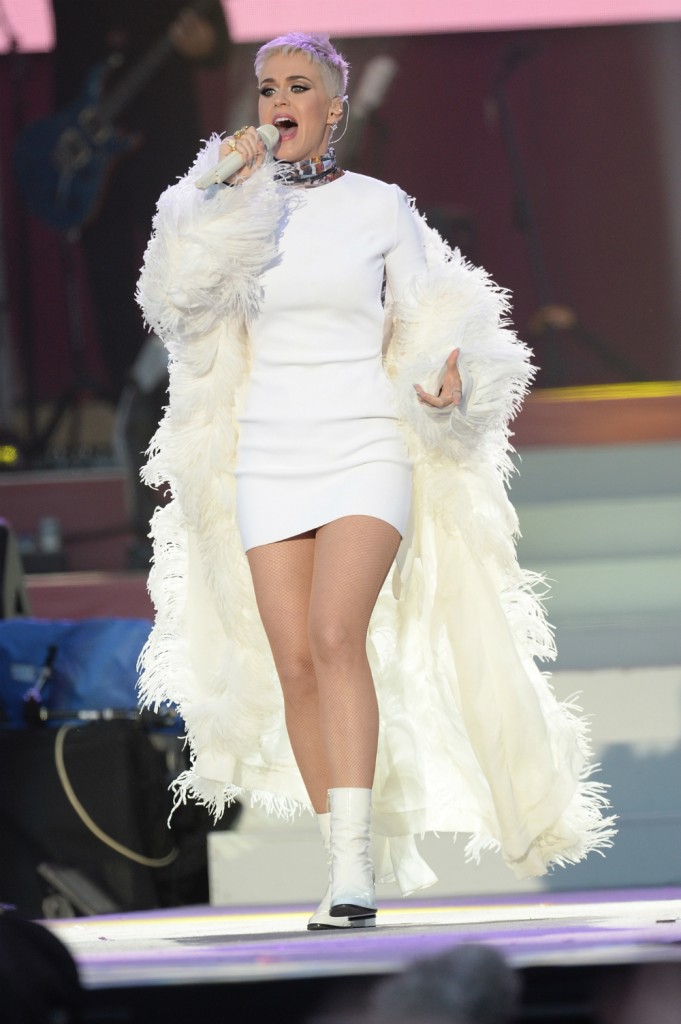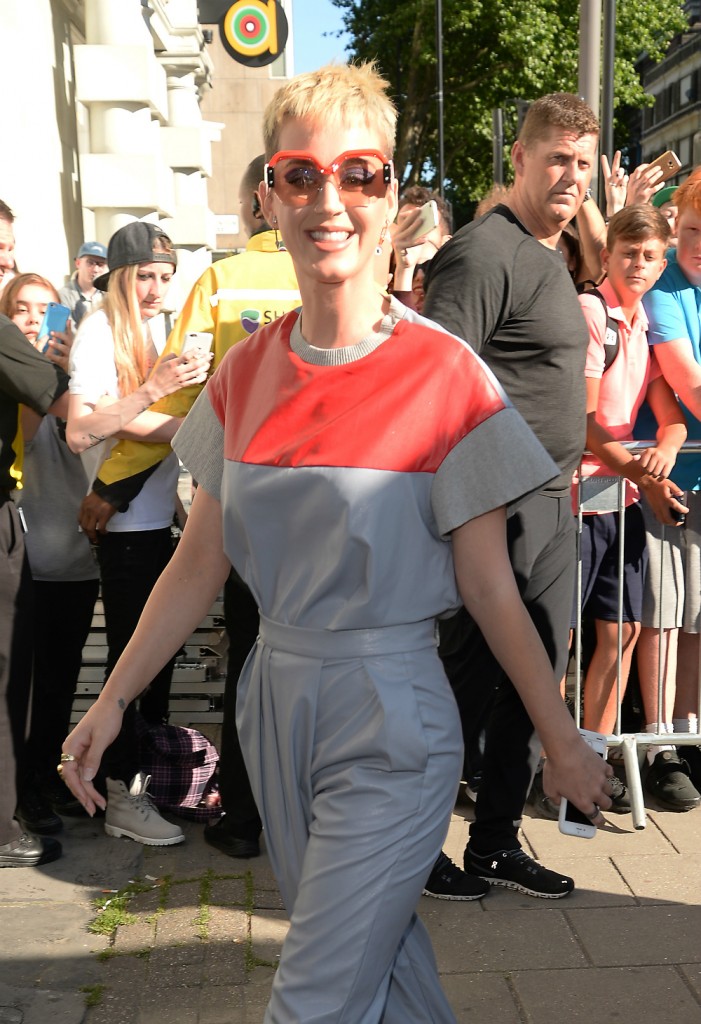 Photo credit: WENN Photos and Getty Images