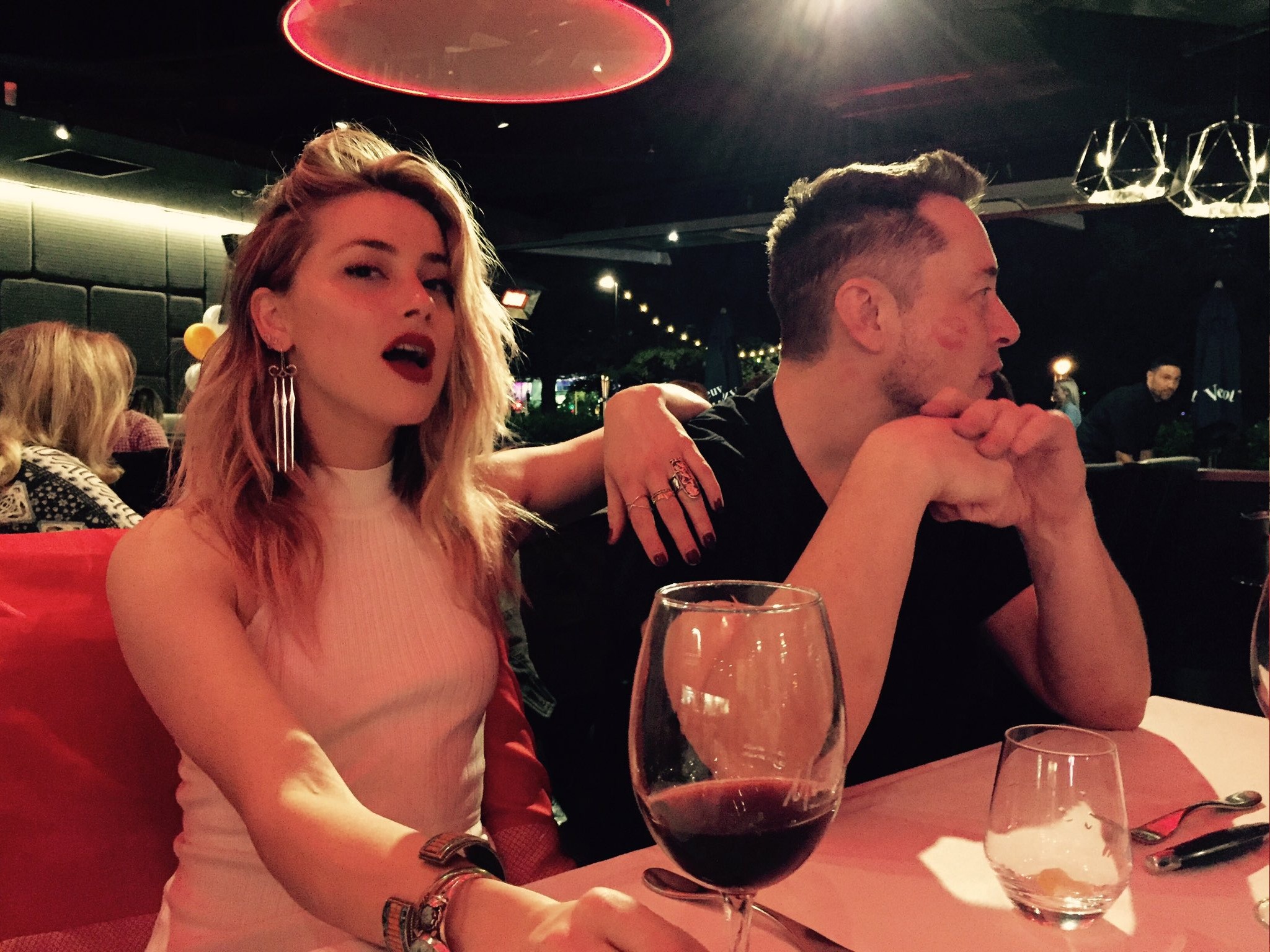 Amber Heard and Elon Musk are still happening. He was in Australia with her as she worked on Justice League/Aquaman stuff, and now they're in LA. He has a home in LA and they've been getting pap'd around town, looking coupled-up and loved-up. They're also all over each other's social media, not just with photos but with retweets as well. Elon posted a promotional pic of Amber in her Aquaman costume, and Amber has been retweeting Elon constantly. They are "the real deal" and this isn't just some fling. People Magazine's sources basically confirm that – Elon and Amber are more and more serious by the day.
After spending some family time with Elon Musk in his native Australia, Amber Heard and the tech mogul were spotted together back in Los Angeles over the weekend. The couple, who had spent time together Down Under last month while Heard, 31, filmed Aquaman, had lunch at Sweet Butter in Los Angeles on Friday. "They were very casual and dined in," an onlooker tells PEOPLE. "Elon had his arm around Amber as they waited in line."

The eyewitness adds, "They ordered at the counter and sat down outside to wait for their salads. Elon paid and was pretty chatty. It was his first time at the restaurant so he asked questions about the menu. They were both very friendly and seemed happy."

"They are getting more serious," says a source close to the couple. "It's definitely not a casual relationship. That's not Elon. He doesn't do anything casually."

The source confirms that the Tesla founder "isn't dating anyone else" and "is still very fascinated by Amber and loves her company. He seems very happy with her. She is spending a lot of time with his kids."
I find this interesting: Elon is "still very fascinated by Amber…" Like, is that the basis for the healthiest relationship, being "fascinated" by someone? I'm really asking. I think Elon probably tends towards obsessive, almost controlling love. I think Amber is one of those women who – for better or for worse – attracts men who love to chase her. What happens when she's not "fascinating" though? When she's just a normal woman who gets tired and wears grungy sweatpants and wants to watch bad reality shows and clip her toenails?
Photos courtesy of Amber & Elon's social media, WENN.