It's been a terrible week/month/year/decade/century when it comes to police and communities of color. Over the weekend, white police officers shot and killed a pregnant African-American woman in front of her children. On Friday, the verdict came in on the police officer who shot and killed Philando Castile in St. Paul, Minnesota. Castile was shot by a police officer, in front of his girlfriend and their daughter. The police officer was found not guilty of second-degree manslaughter. It's easy to toss off words like "white privilege" and "community policing," but let's face it: this sh-t isn't changing any time soon. We keep having these conversations, we keep trying to figure out how to solve institutional racism and the uniquely American culture of violence. There is no answer. No answer unless you consider "just be white, then cops will be nice to you." Textbook example: what happened to Miles Teller over the weekend.
Miles Teller was arrested early Sunday morning after he was literally falling down drunk and refusing to cooperate with cops … law enforcement sources tell TMZ. Teller was partying with a group of guys in San Diego when an officer noticed the actor was having trouble standing on the sidewalk. We're told the cop walked up to Miles and started questioning him, but he quickly became uncooperative.

Our sources say that's when Teller lost his balance and almost fell into a traffic lane. The cop cuffed him, and Miles had trouble standing in one spot. Now the turning point. San Diego offers a detox program where cops will take someone who is drunk to a center run by volunteers. The center has cots where someone can stay for 4 hours and sleep it off. The cop offered to take Miles there but we're told he refused.

At that point Miles could have been arrested, but cops still took him to the detox center … hoping he'd cooperate. That didn't happen. We're told he refused to follow directions so the staff rejected him. At that point, Miles was arrested for being drunk in public … a misdemeanor. He was in jail for around 4 hours and he was released without bail. Miles' rep had no comment.
I'm not here to make an example out of Miles Teller – he was sh-tfaced in public and that's it. He wasn't driving. He wasn't fighting. He wasn't verbally or physically abusing anyone. He was just wasted and he needed to sleep it off and that's what happened. That's what should happen with everyone. Every single citizen should be afforded the same benefit of the doubt by police officers which they give to Miles Teller. Treat all of us like you treat Miles Teller. Treat all of us like a rich, white, overgrown frat boy. Let's try that for a change.
Here's Miles Teller's version of events:
Went down to SD to see my buddy before he deployed. I wasn't arrested I was detained bc there was no evidence to charge me with a crime.

— Miles Teller (@Miles_Teller) June 19, 2017
Don't believe everything you read, especially from a third party entertainment news source trying to get clicks. Appreciate the concern.

— Miles Teller (@Miles_Teller) June 19, 2017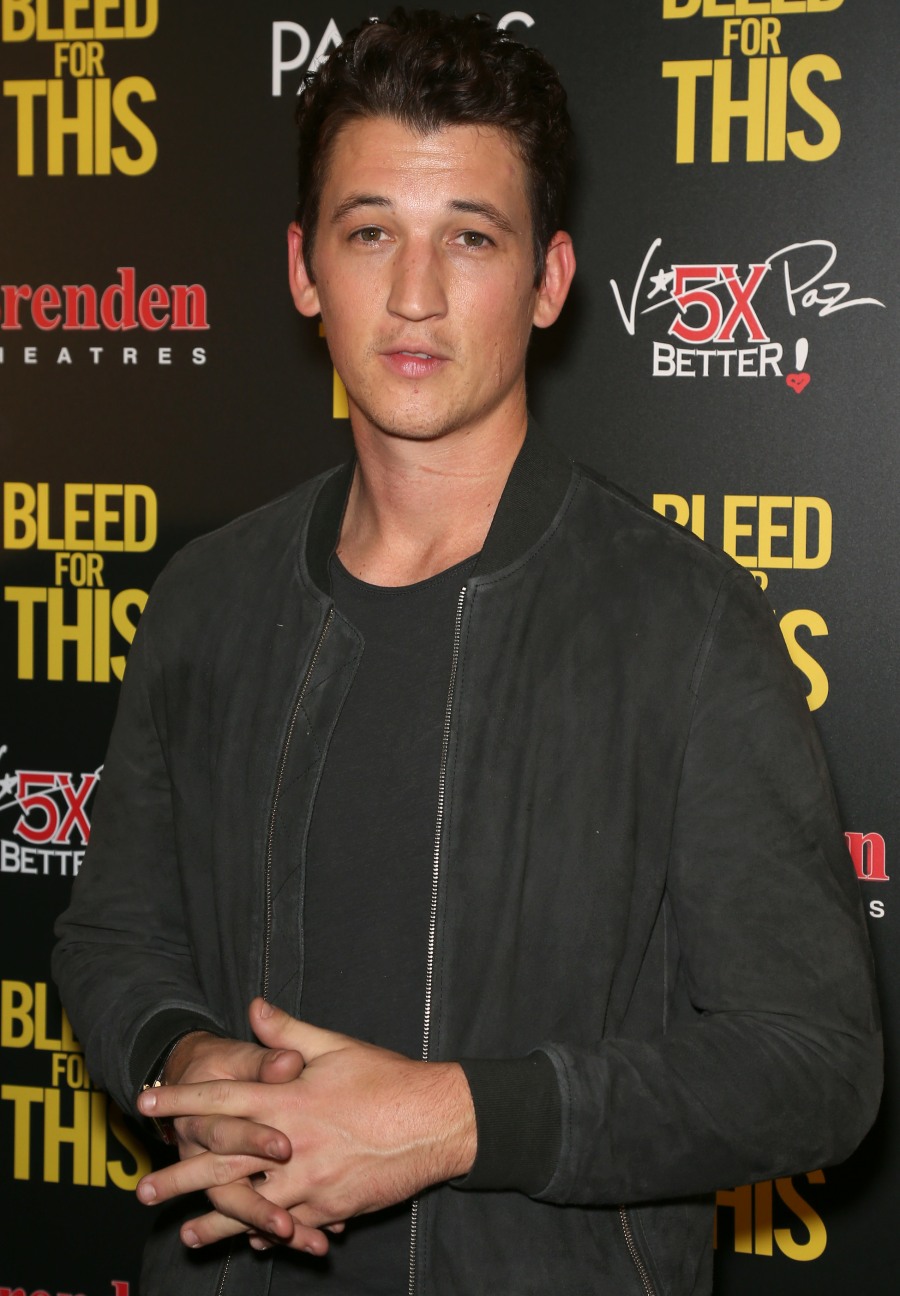 Photos courtesy of WENN.