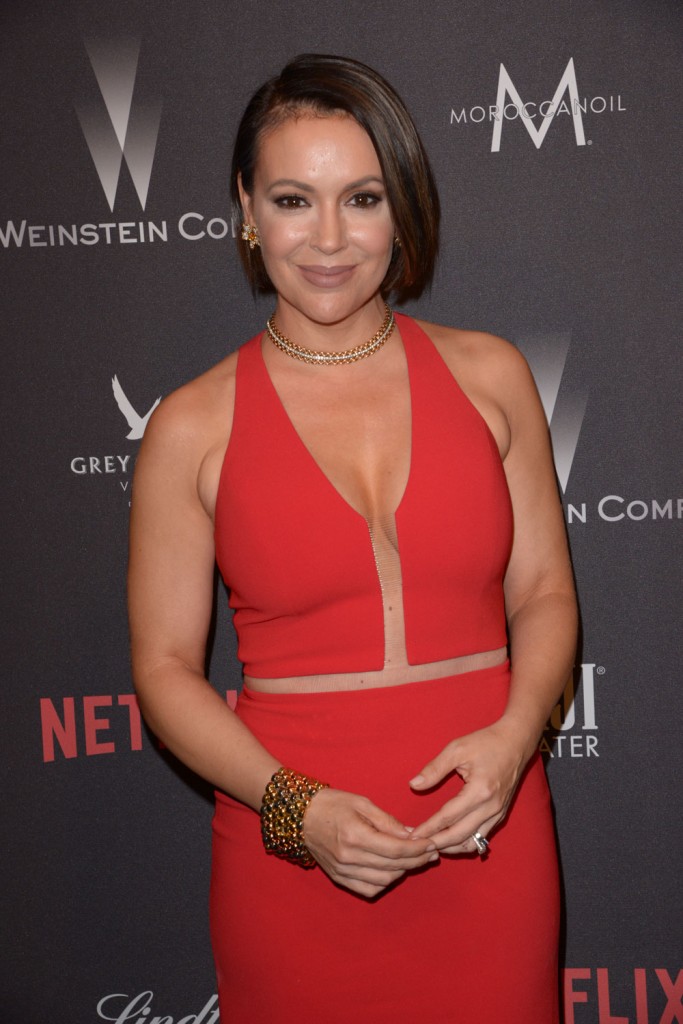 I don't read the industry outlets as much as I should, so I missed this story on Variety until E! picked it up. Alyssa Milano is suing her former business manager, accountant Kenneth Hellie, for alleged mismanagement of funds. Her lawsuit claims that Hellie and his firm used her money to make risky investments she did not approve of in ventures in which he had a financial stake, that they failed to pay her bills and taxes, and that they ultimately left her and her husband with bad credit and millions in debt. Hellie's explanation is that it's like Johnny Depp's financial problems, which means that Milano couldn't stop spending I guess. Milano's side says that's not the case at all and that she and her family live within their means. What's more is that Milano says she turned down another season of Mistresses (she had a newborn at home at the time) because Hellie assured her she had plenty of money.
Alyssa Milano has filed a $10 million lawsuit accusing her former business manager of severe misconduct that caused her to spiral into a financial disaster.

The suit accuses accountant Kenneth Hellie and his firm, Hellie, Hoffer & Co., of forging her signature on checks, failing to pay overdue bills and taxes, and inducing her to make bad investments in businesses in which he was also an investor, without disclosing the conflict.

Hellie's actions, according to the suit, left Milano and her husband, talent agent David Bugliari, "with millions of dollars in debt and their credit in ruins."

The suit was filed Friday in L.A. Superior Court in Van Nuys. Reached by phone on Saturday, Hellie declined to discuss the specifics.

"I'd like to say something," he said. "Obviously a lot of it's like the Johnny Depp situation. I can't say anything just yet."

"We anticipated this defense," said Milano's attorney, Ellyn Garofalo, a partner at Liner LLP. "Nothing could be further from reality. Alyssa and David live a relatively modest lifestyle centered on their family. It is unfortunate that Mr. Hellie finds it appropriate to blame the clients who trusted him rather than take responsibility for his own negligence and misconduct."

She also alleges that Hellie used Milano's funds to prop up his own investments. On four occasions, she says, Hellie transferred money out of her account without obtaining her signature. Instead, she says he scotch-taped her signature onto the wire authorization. She alleges that without her authorization, Hellie invested $351,000 of her money into a parking lot venture that has yet to generate any income. She says Hellie did not disclose that he was also an investor in the property.

Throughout, Milano says she continued to receive assurances that her finances were healthy. In 2014, she turned down appearing in the third season of the ABC show "Mistresses." The season would have paid her $1.3 million, and she says she may have negotiated an even more lucrative deal for the fourth season. Had she known how dire her finances truly were, the suit states she "would never have turned down" the job.
According to the lawsuit Hellie also failed to pay her mortgage, her taxes and cut and pasted her signature on checks she didn't approve. This sounds like such a nightmare. It's like the Alanis Morissette case in that you trust someone with all your assets and they skim and steal until it's too late to fix and you feel betrayed but worse than that, you're broke and in debt and had no idea. It's possible that Milano and her husband are living large, but if half of what this lawsuit alleges is true I'm team Milano. I guess I always am though. The thing that surprises me is that she this kind of money squirreled away. To me that suggests she was frugal, but again it's easy to try and keep up with the Joneses and lose it all in Hollywood.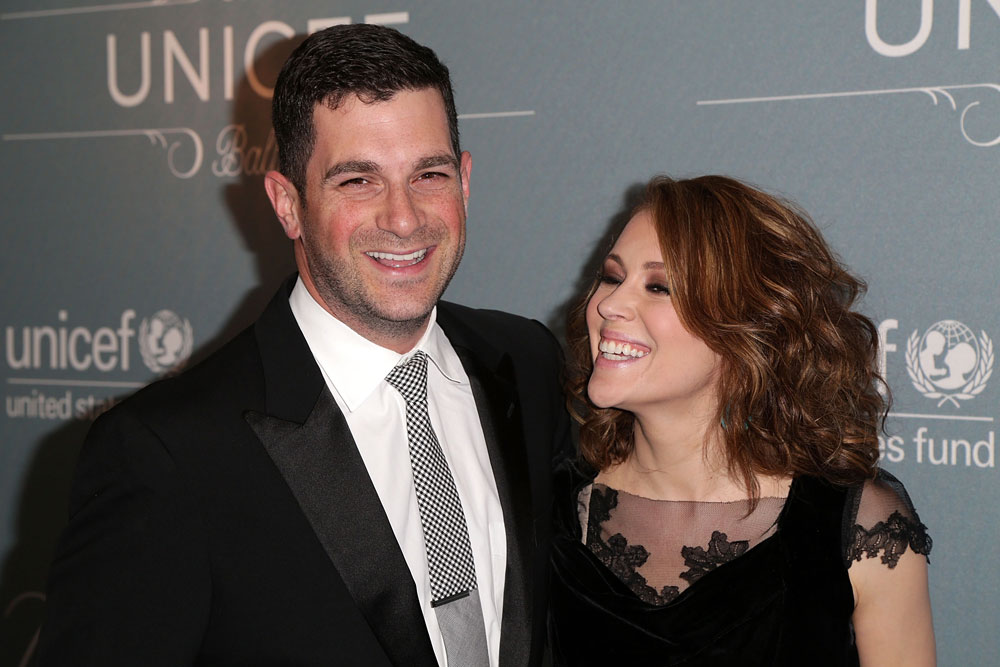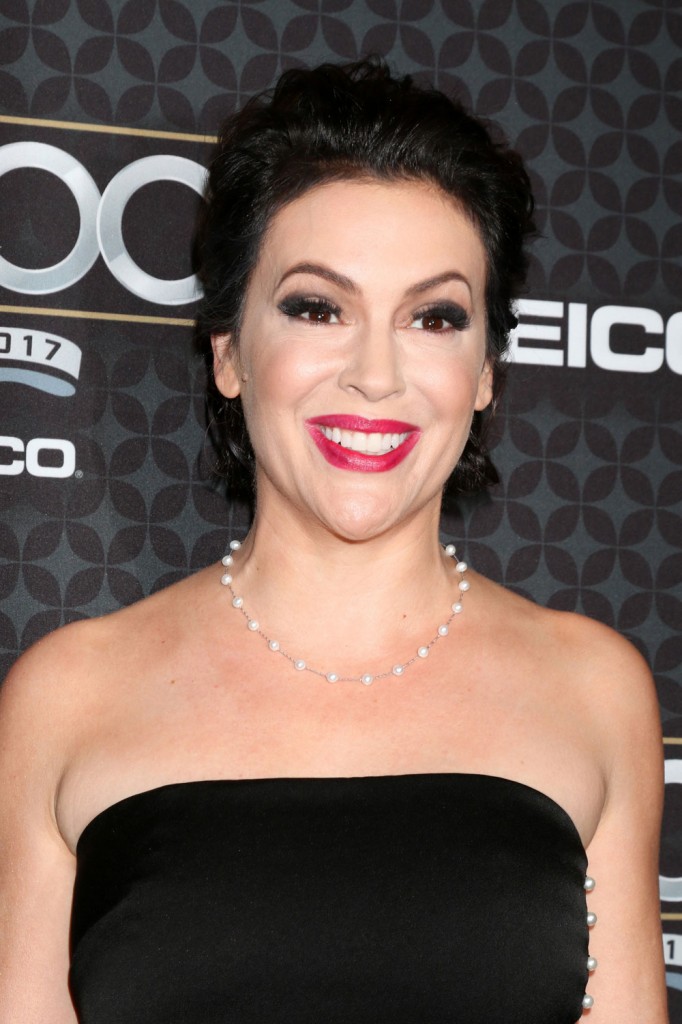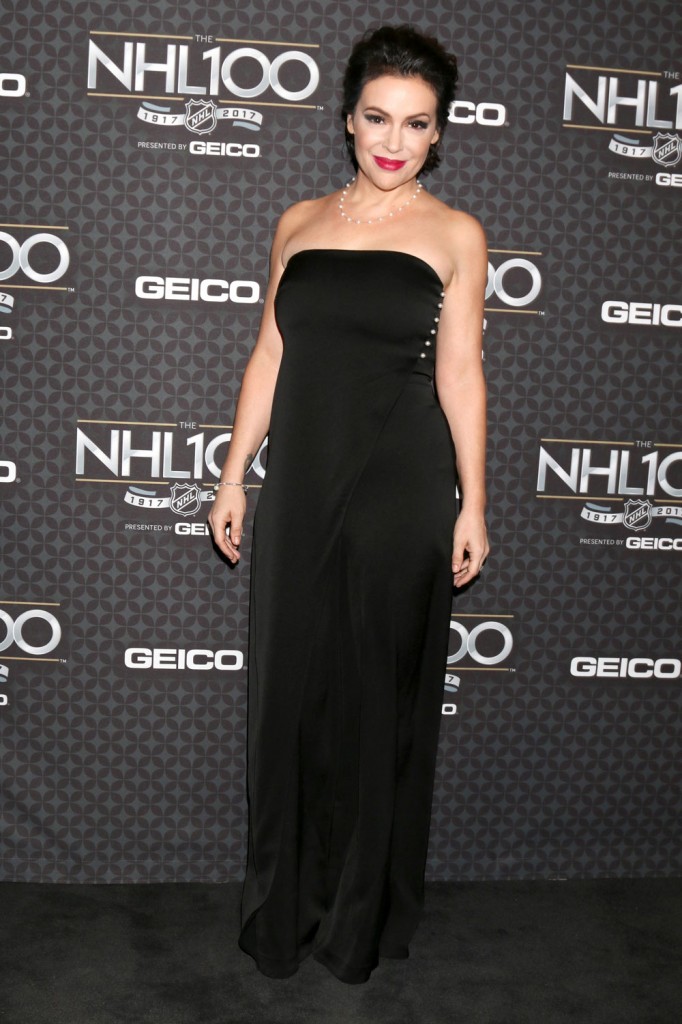 Photos credit: WENN