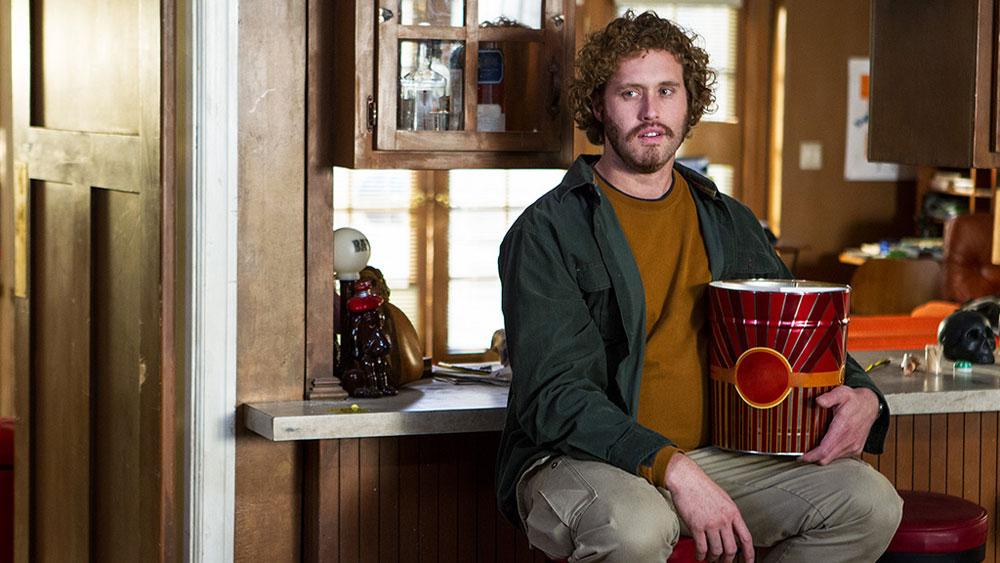 The Hollywood Reporter has a new interview with T.J. Miller, centering on his seemingly out-of-the-blue exit from Silicon Valley. Miller plays fan favorite Erlich, and while most of us who follow entertainment news realized that Miller's exit meant the character would be leaving soon, we did not know how or when until the season finale last weekend. (I'm several episodes behind this latest season and wanted to warn you that the THR interview leads with major spoilers, which we will not be including here.) Miller's reasoning for leaving the show is primarily that his schedule is too packed with commitments. He added that he doesn't get along with one of the showrunners and criticized some of the plot, although he did praise the other two people who write for the show. (Again, in the excerpt below I'm not including specific references to plotlines because I know a lot of you catch up with it later.) Miller also called his exit "a funny trick" to play on everyone on the show. Then he mildly dissed Thomas Middleditch for wanting to be the star of an ensemble show and for asking for his lines to be rewritten. So he had some beefs with people at work. Outlets are calling this interview "bizarre" and it's definitely hard to follow. Here's a condensed version:
Why were the producers going to reduce your role in the first place?
Because they had to move the production schedule around. That's how heavy duty my schedule is. Even the most successful comedy next to Veep on HBO was like this thing that I had to … I'm doing stand-up and I come back and I didn't sleep at all. I was incredibly busy. People joke about it but I'm the hardest-working man in show business, maybe. So they were like, "Let's make this easier for both of us." And I was like, "I think this is an amazing opportunity."

You don't think Erlich belonged in the show?
Yeah, nobody likes him. He doesn't have any friends. His only friend is Jian Yang, and Jian Yang f—ing hates him. I mean, he calls him a "fat loser." You don't say that to a friend. Erlich is just the person nobody wants. There's no reason for him to be there. He's conned his way into the whole situation. And so I thought it would be really interesting if suddenly they were able to rid themselves of him… So that all interested me, and most of all it made me laugh really hard. That was the impetus behind walking. That's sort of the impetus behind everything I do: It just makes me laugh.

If you wanted Erlich to be essential to the group, did you have any conversations with the showrunners, Mike Judge or Alec Berg, about possibly moving in that direction?
No, because that was the joke. He never was supposed to be present. I actually think the writing with Erlich gets funnier and funnier the more inessential and irrelevant he becomes. He's an annoyance. He was an obstacle to this beautiful, perfect thing that all of these people around him were going to create. I didn't talk to Alec because I don't like Alec, but I think Mike Judge and [co-executive producer] Clay Tarver are brilliant. Both of them were so accommodating, saying, "Well, what if you just do three episodes?" or "What if you just did the season finale?"

What do you mean you're not an actor?
I'm not an actor; I'm a comedian. And I don't know how the f— I hoodwinked Hollywood into giving me a career in this. But I'm not sitting here saying, "I need more lines. I'm not funny enough." I'm not Thomas Middleditch. I'm me, the guy that thinks all of this is sort of ridiculous. It was a joke. Leaving was a joke that I thought would be a good joke because the show would grow and change. It seemed like a funny trick to play on everyone.

Erlich was iconic out of the gate, and news of your exit spawned headlines like, "Is Silicon Valley Really Silicon Valley Without Erlich Bachman?"
Well, that's sort of what we're talking about. A lot of people are writing really interesting stuff about like, "Well, what does happen now?" And I love that. I want to step aside. Thomas Middleditch has always wanted to be a star. He's always wanted to be the star of the show. So I thought, really, it's an ensemble show, and if I step aside, the ensemble will each have a little more room… I feel like this is just an interesting thing to do, and I think if you're a fan, you're going to continue to be a fan — and I'll continue to work for you.

What were those final conversations with the network like?
It felt like a breakup with HBO… They were understanding and said, "Look, if you really think that this is the move and that you'll be able to produce an hour special for us sooner than you would have if you were on the show, and if you feel right now under the current administration that you need to do stand-up because you need to be talking to the American public, then we support that." So they were very, very cool about it, and that final conversation was super friendly and sad. It was heartbreaking on my end.
So on one hand he calls his schedule too busy but on the other he say he really wants to f-k up the show by leaving. He calls out Middleditch for trying to work with the writers on his character, but also admits he quit, in part, because he wanted a different storyline for Erlich. Jezebel ran this with a link to Allison Tolman (Fargo) pointing out on Twitter that this interview would be perceived much differently if Miller was a woman. Imagine an actress revealing that they quit a hit show to see how fascinating it would be to force showrunners to adjust? They would be labeled ungrateful, obnoxious and manipulative. Instead Miller is "eccentric" and "quirky" and he'll get a comedy special with that same network. He'll even get more work as an actor despite all this. He's a strong character actor, I don't think it's true that he can't act, but there's definitely a double standard. In the scheme of things this interview is mild though compared to other actors who still get chances.
This is quite something. Cutting down some ex-colleagues, hugely complimentary of others. "I didn't talk to Alec because I don't like Alec." https://t.co/X2Q2iiND1W

— Alan Sepinwall (@sepinwall) June 26, 2017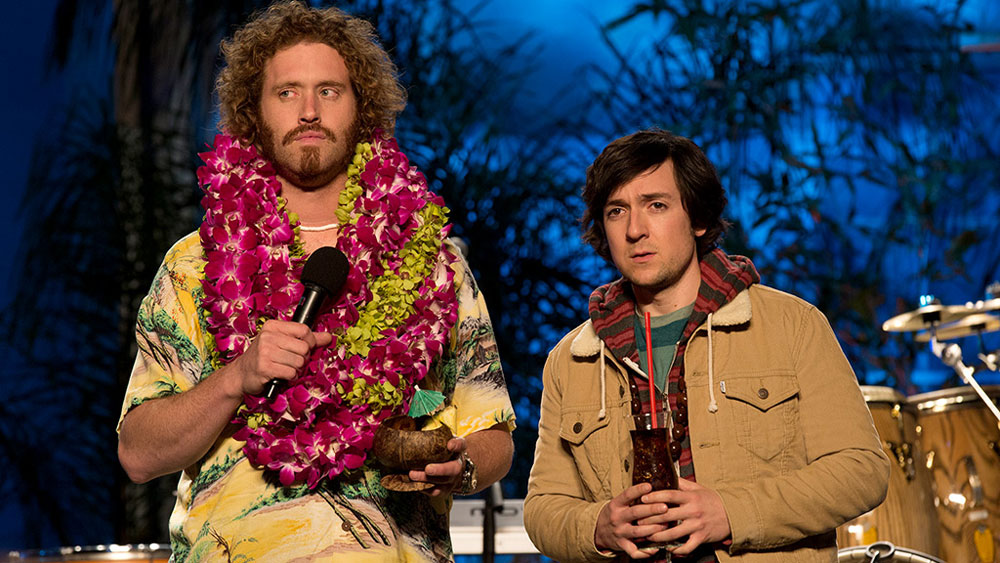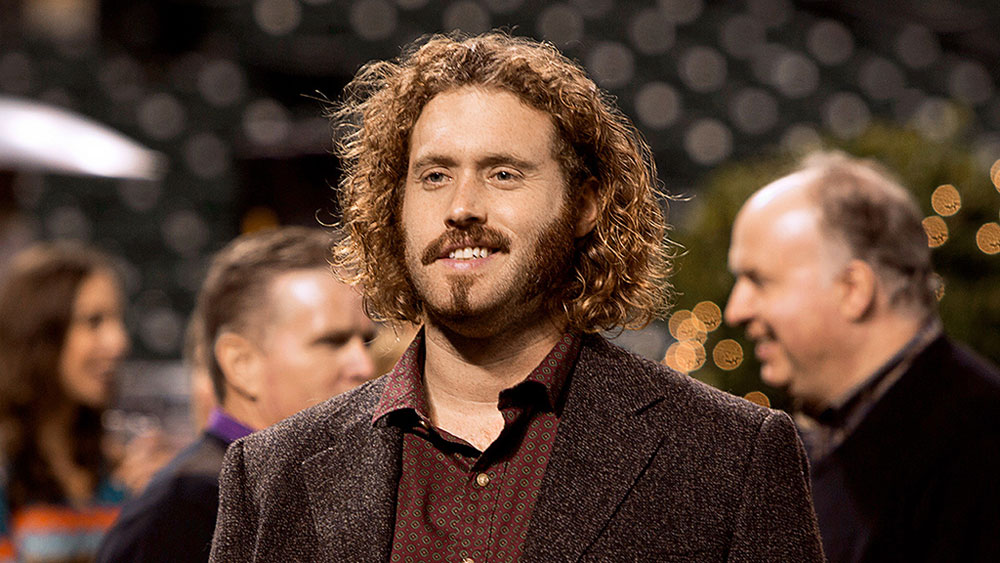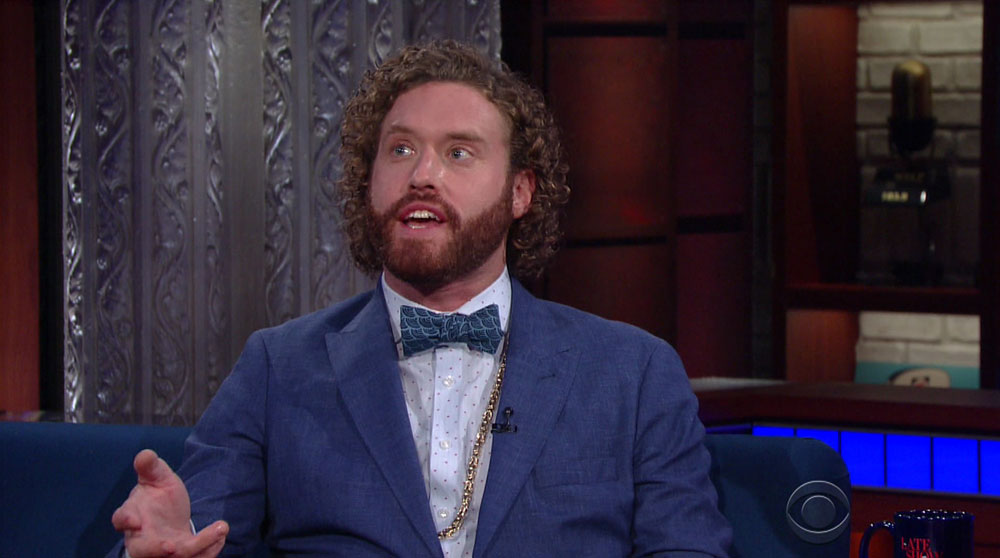 Photos credit: WENN and HBO