Brooklyn Beckham, the first born son of the Beckham Dynasty, selected 'photographer' as his chosen profession. At the ripe age of 16, he was given a Burberry campaign to photograph. The feedback was – not great. To be fair, it wasn't terrible, mostly people pointed out the photos were staid and unimaginative and, well – amateurish. So of course, Brooklyn took the constructive criticism and used it to improve his abilities. Just kidding, he did nothing with it, continued taking photos and scored a deal with Penguin Random House for his first photography book entitled, What I See. Even though his parents said the book could not be released until the end of June so the now 18 year-old Brooklyn could finish his school, advance copies have gone out and some images have leaked. The reviews are brutal… and hilarious. People with an actual background in photography are taking this book to task. And it's not just the photos that are drawing criticism, it's Brooklyn's captions as well. iPaper's art editor Alice Jones kicked things off with her tweet:
Huge fan of Brooklyn Beckham's terrible photographs and even worse captions pic.twitter.com/012PeCcED4

— Alice Jones (@alicevjones) June 23, 2017
The captions to those photos above are: "Elephants in Kenya. so hard to photograph, but incredible to see." and "Dinner. i like this picture – it's out of focus but you can tell there's a lot going on." I feel like I should be in a smoke-filled room wearing a beret and snapping as I read his comments.
Needless to say, Twitter wasn't done:
Is this book titled 'How Not to Photograph Things with Brooklyn Beckham'? If it is then it looks good value for money. https://t.co/S0PqbxaUpk

— Josh Barton (@bartonj2410) June 23, 2017
My mum took this. She'd love a @randomhouse book deal off the back of it? She'd also like to collaborate with @brooklynbeckham any chance? pic.twitter.com/5LI1m7l479

— dan almond (@pompeyrabbi) June 23, 2017
I've spent the last 20 years photographing wild animals in the hope of a book deal. Unsuccessfully. Then Brooklyn Beckham comes along… pic.twitter.com/G09noiNn1k

— Rob Nathan (@BobbyNathan) June 24, 2017
My son took this. I'm famous. Presumably he can have a book deal too? pic.twitter.com/LspmrNgUHD

— Charlie Condou (@Charliecondou) June 23, 2017
I've turned the captions from Brooklyn Beckham's photographs into a poem about the emptiness of wealth and celebrity. pic.twitter.com/4rYEYY8oTi

— Nick Hilton (@nickfthilton) June 23, 2017
Inspired by Brooklyn Beckham, I'm creating a book showcasing my photography. I call this one 'Fox in Next Door's Garden But it Was Dark' pic.twitter.com/pclHhRxv6W

— drivelcast (@drivelcast) June 23, 2017
Imagine sitting down at your first university lecture and seeing Brooklyn Beckham next to you. Yeah, THAT prick has had a book published

— #NotTrending (@CrackedActor99) June 26, 2017
Criticism has been such that Penguin Random House felt compelled to issue a statement. They said, "What I See is a book for teenagers, by a teenager, which gives Brooklyn's fans broader insight into his world seen through his unique and creative perspective." See? There's your problem, you're not a teenager. If you were, that shaded, almost imperceptible elephant would captivate you.
It's been suggested that this fall Brooklyn will head to university to study photography. No one has mentioned which university he will attend and every outlet carrying the story places "heading to university" in quotes. But that's the story, the kid who just published a photography book plans to take a stab at studying it. Head, meet desk.
To give credit where credit is due though, all of the profits from Brooklyn's upcoming private viewing at Christie's will go to the children affected by the Grenfell Tower fire. Brooklyn and his brothers went to the disaster site the day after the fire and volunteered helping to sort donations and pitch in where needed. Brooklyn was so upset by the tragedy he wanted to do more – thus the exhibit. There are several jokes I could make but honestly, this is good work and it's nice that he is trying to help.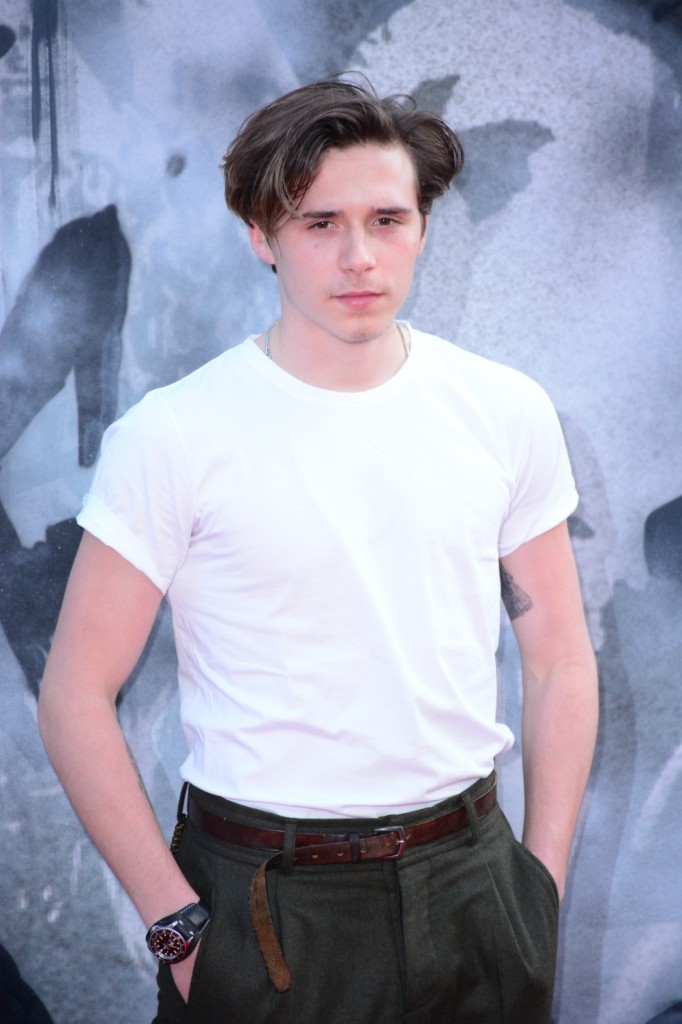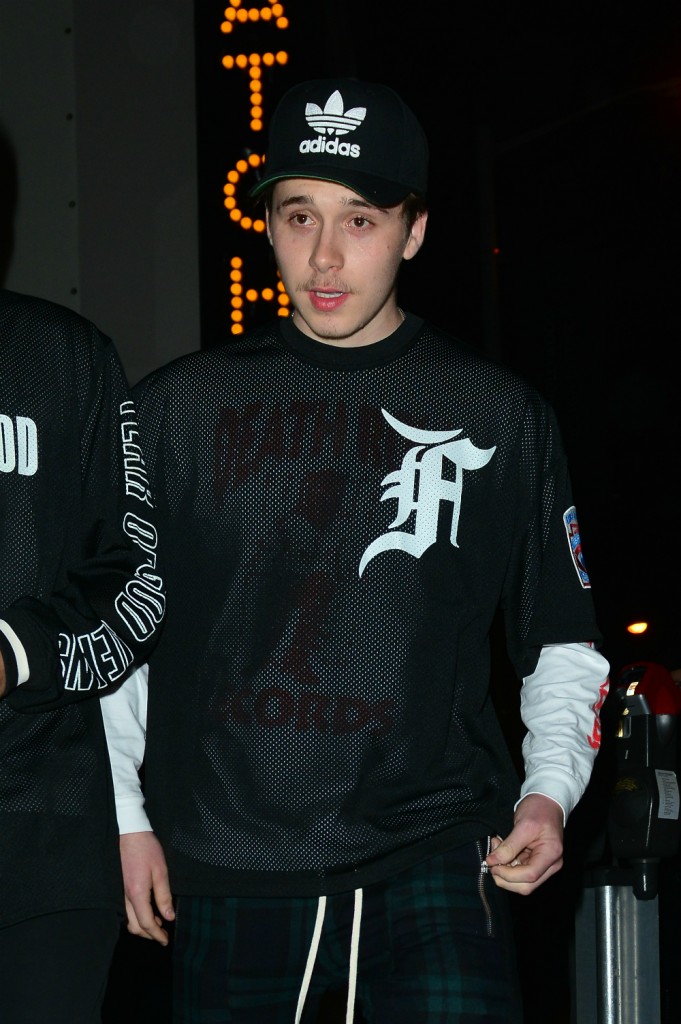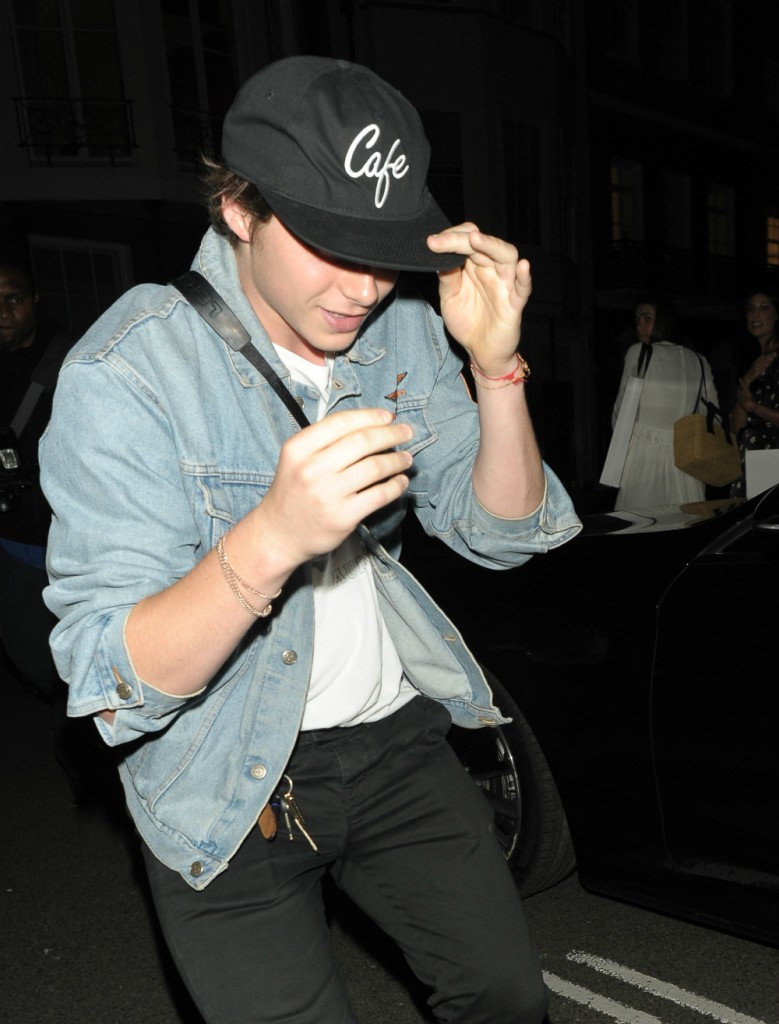 Photo credit: Joe Alvarez, WENN Photos, Twitter and Getty Images