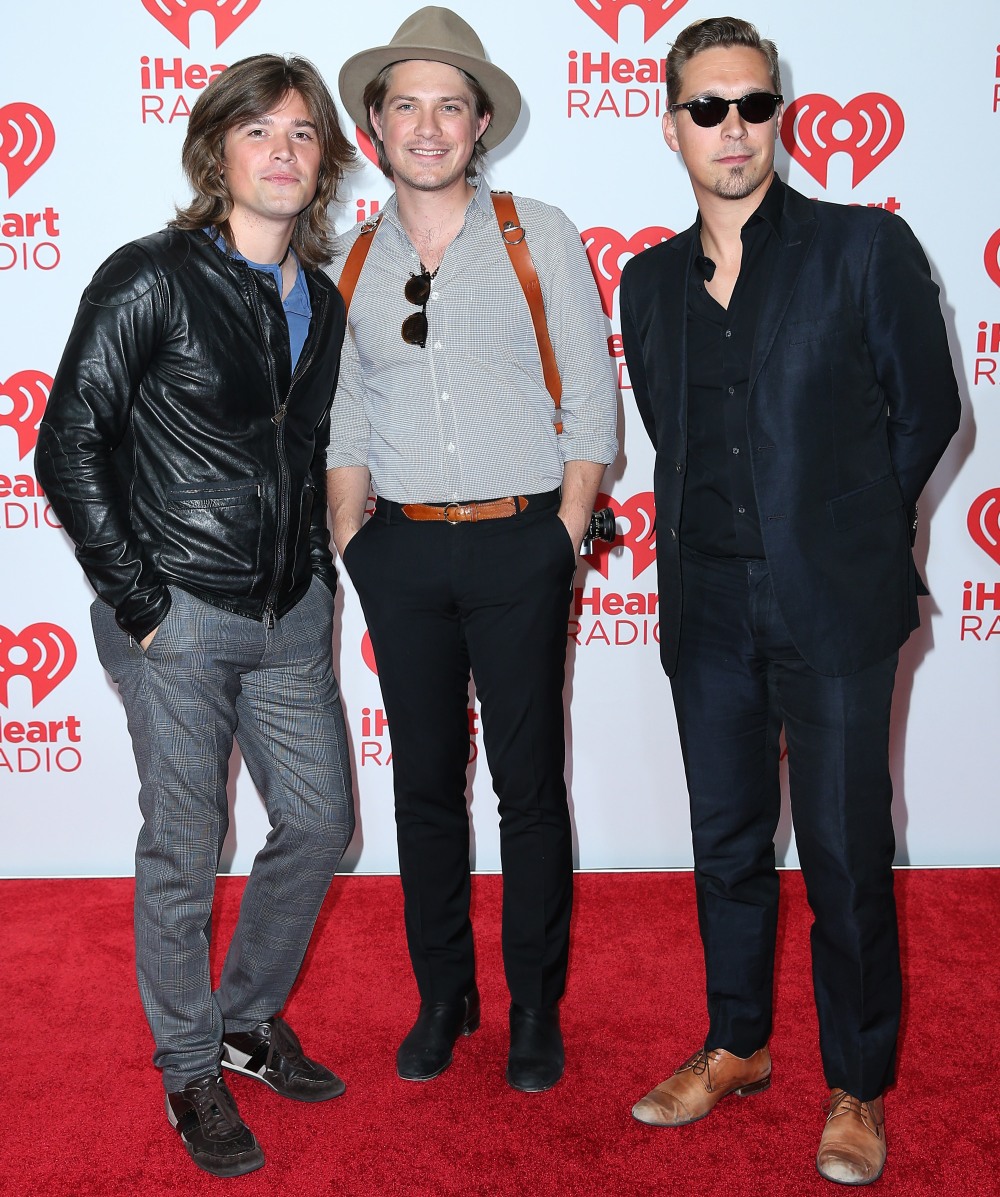 Do you remember the band Hanson? Should I call them a band or a boy-group? Hanson consisted of three brothers, Taylor, Zac and Isaac. Don't ask me which is which. They had a hit with "Mmm-bop" and they never looked back. They were extremely popular with kids and tweens and they – like the Jones Brothers – were also pretty religious. The group was very popular by those who saw them as "wholesome" entertainment in a world of sexy boy-bands. As it turns out, Hanson is still a thing, they're still touring and recording and they're still pretty religious. The brothers are all in their 30s: Zac is 31, Taylor is 34 and Isaac is 36. And between them, they have 12 kids. Think of their poor wives! Or don't, because the Hanson brothers are going to keep having babies. They were asked, during a radio interview, if they ever considered having vasectomies. They said no, because IT MIGHT HURT. Their wives are probably like, "Yeah, having all of these babies hurt too."
They are the the brotherly pop trio that also share a formidable twelve children between them. And despite fathering enough progeny to field a football team, Hanson admitted that they were not interested in getting vasectomies, as all three were worried about potential pain. The MMMBop stars, who are currently touring Australia, appeared on Hit105′s Stav, Abby & Matt show where the conversation quickly turned to their prolific brood.

The admission came after host Matty Acton asked the trio: 'So you've got twelve children between you, right?'

'Do we have to count them collectively? Isaac asked. 'My wife and I only have three – these two are complete freaks – I don't want anything to do with them.' Zac Hanson has four children while brother Taylor has five. The host, Matty, who is also a father of three, revealed to the rockers that he was thinking about getting a vasectomy, and asked the trio if it was something they had considered.

'When I think about vasectomy – there's a very small chance you could have permanent unending pain associated with that part of your body, and there's no small enough chance that's small enough for me to risk that,' Zac replied. 'I will become celibate and live on a mountain.'

With the radio hosts barely able to contain their hysterics, father of five Taylor chimed in with: 'Zac's like "so this is the deal – life away from all other humans, his wife, his children – or – some potential pain in that region".'

Abby Coleman then asked the trio what their wives thought of their decision not to get the snip.

'She loves me and she doesn't want me to be in pain for the rest of my life – there are other ways,' Isaac replied. Isaac, the eldest band member, has three children with his wife Nicole: Everett, nine, and Monroe, eight, and Nina Odette, two. Taylor Hanson has five little ones with wife Natalie: Ezra, 13, Penelope, 11, River, nine, Viggo, seven, and Wilhelmina, aged three while Zac has fathered four children with wife Kate: Lucille, one, John, eight, Junia, five, and George, two.
I generally think that if a woman is going to endure the pain and discomfort of pregnancy and childbirth, the man needs to at least OFFER to get a vasectomy when they, as a couple, decide that they are done having babies. But few men do offer, because "pain." And bros like John McEnroe keep insisting that women are the weaker sex, that they're not as physically capable as men, right? Plus, there's that added element with the Hanson brothers specifically of their religion – my guess is that they're all probably very Evangelical, to this day, and that their views on marriage, birth control and babies are all very Duggar-esque.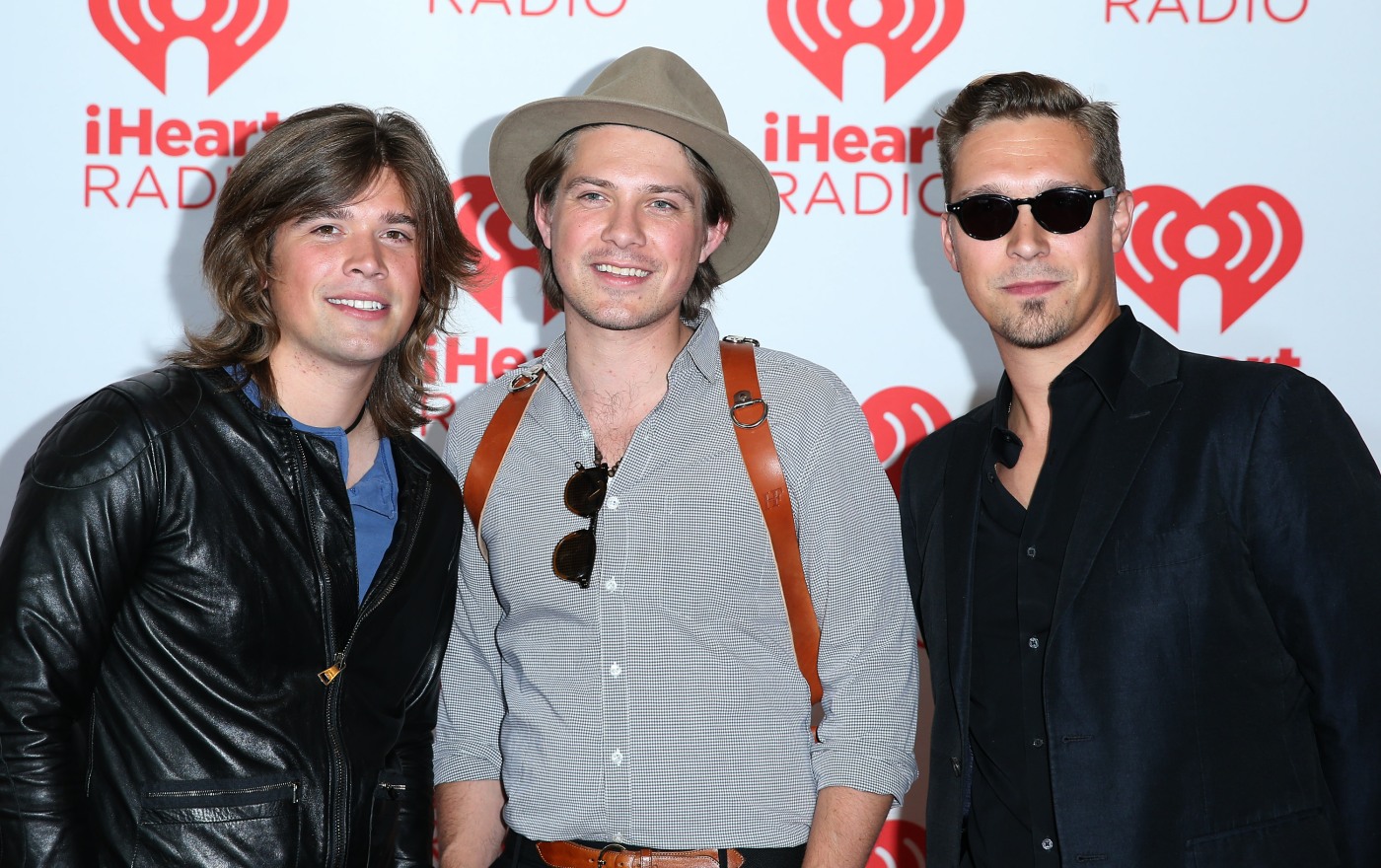 Photos courtesy of WENN.