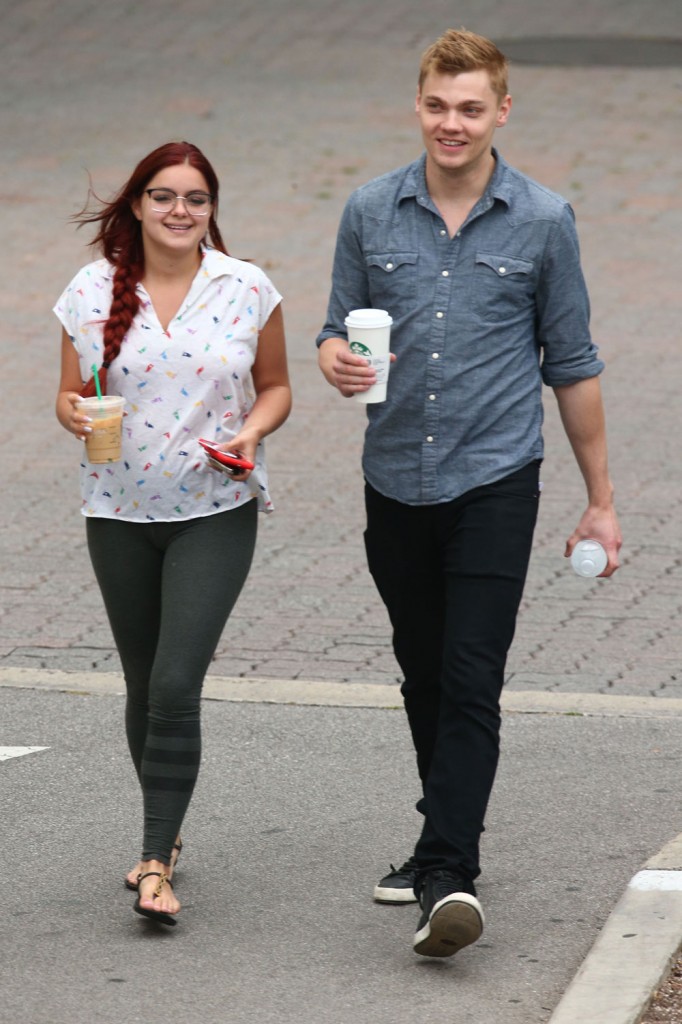 Ariel Winter, 19, has been with her boyfriend Levi Meaden, 29, for seven months. The two are often seen out together, they're very demonstrative on social media, and they just got tattoos for each other, half hearts on each of their hands that form a full heart when put together and little cheese and peanut butter symbols to remind them of their nicknames for each other. So they're in that early honeymoon phase.
Levi is a struggling actor while Ariel is raking it in on a hit TV show. Star claimed in their most recent print edition that Ariel gives Levi money so it can look like he's paying for stuff. In turn he pulls his weight around the house by helping clean, cook and do chores. They also wrote that he "treats her like a princess." This wouldn't even be a story if the genders were reversed and I have zero issues with it. There's nothing wrong with being a stay-at-home supportive partner. If the guy was a total douchebag or a player (see: Casper Smart) it would be different, but that doesn't seem to be the case here.
However Ariel has blasted this story. She instagrammed a screenshot of a note she wrote saying that she has a personal assistant and a boyfriend, that they're not the same person, and that Levi pays his own way. She also called this fake news and wrote that he has something big coming up in his career.
I like that line "I don't support anyone and I don't need anyone to support me." Again, I wouldn't have a problem with this, but Ariel does because it's about her relationship and it's simply not true. Good for her for being clear about the facts. Now if only she could tamper down the social media enthusiasm a little but I get it.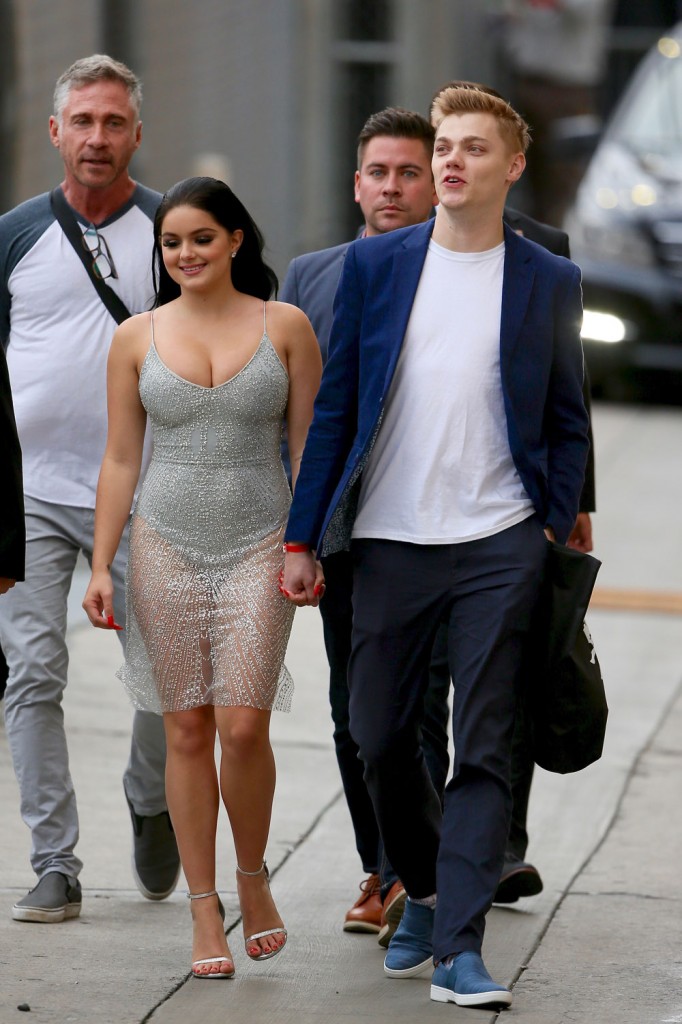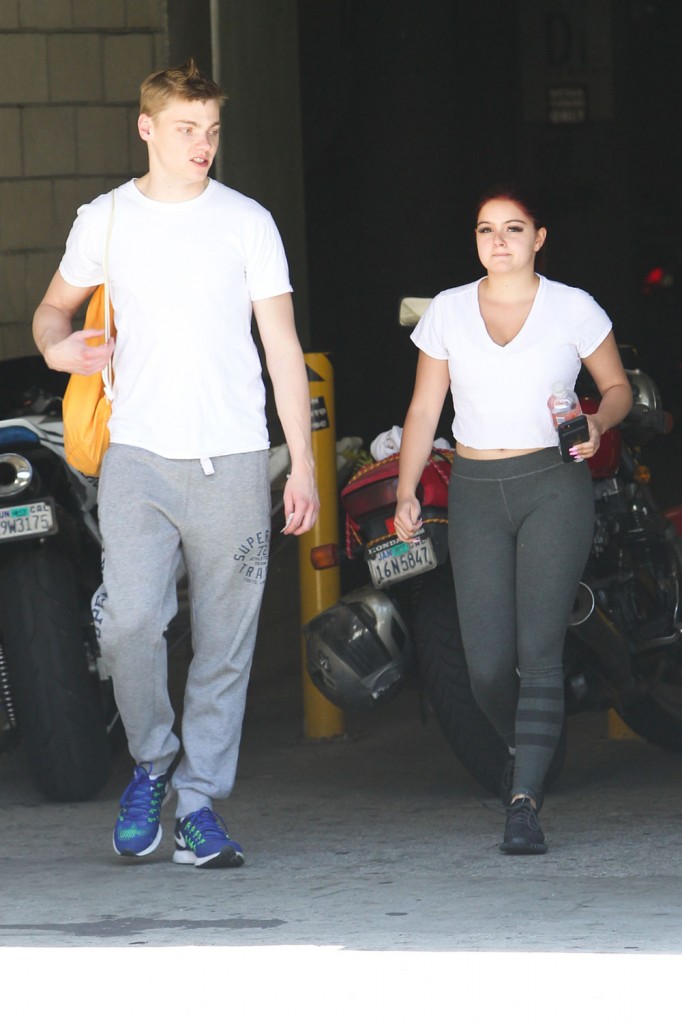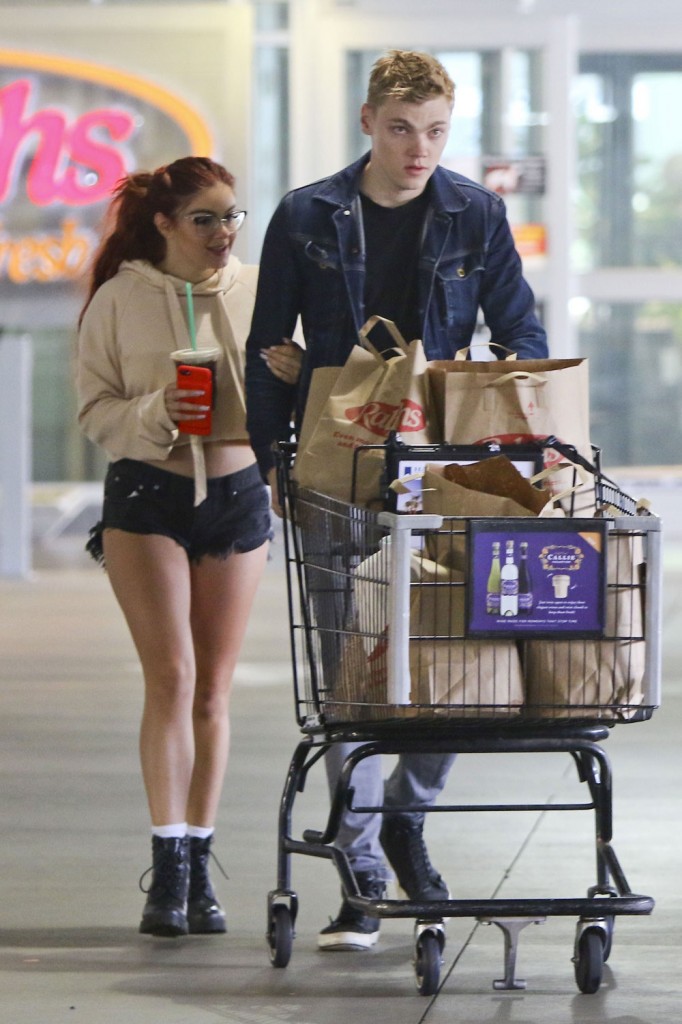 This news came out a few days ago but it's new to me. Photos credit: Backgrid, Pacific Coast News and WENN