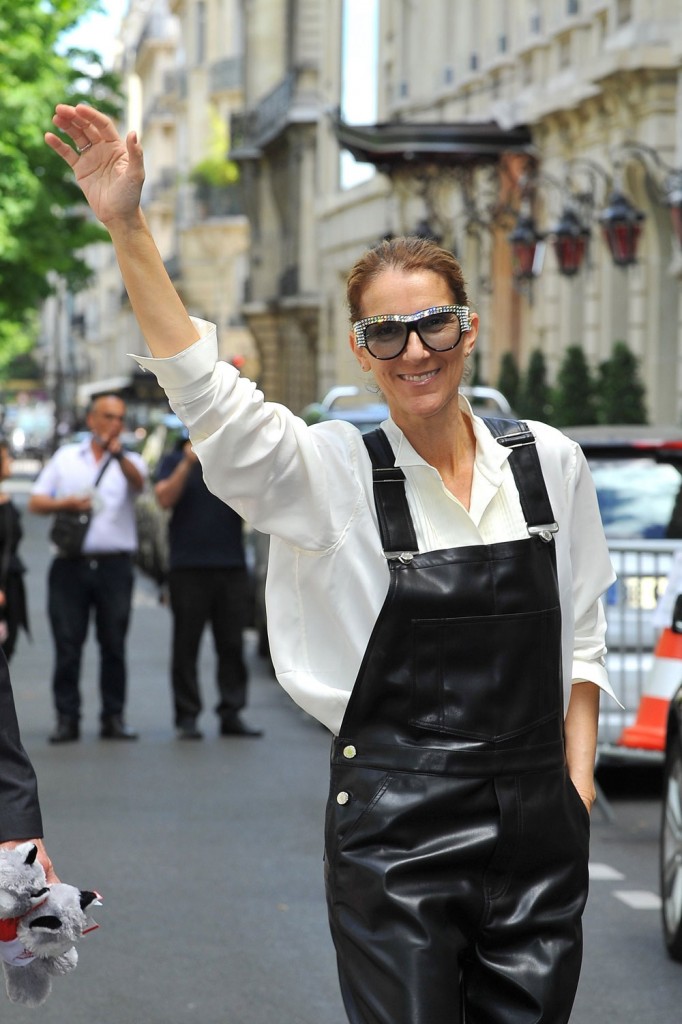 Singer Céline Dion, whom, thanks to Pete Holmes, I now refer to as Salon Dijon, has never shied away from daring fashion choices. (Remember the Billboard Awards?) Céline was spotted leaving the Hotel Royal Monceau in Paris on Sunday in quite the get-up. The 49-year-old singer donned a loose fitting pair of black faux leather Givenchy overalls over a white, flowy blouse. She accessorized this look with pearl-accented sandals by Kanye West x Giuseppe Zanotti and a pair of huge, blinged-out sunglasses. The price tag for this ensemble was close to $110,000. That's a whole lot of wow, and not in a good way.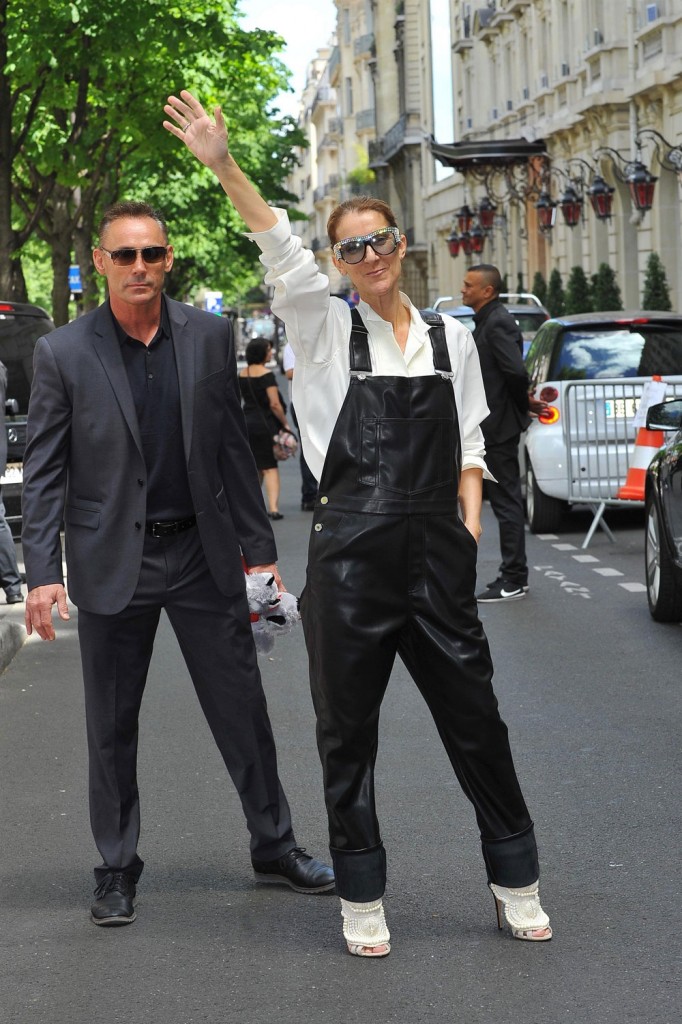 Céline has been treating the streets of Paris as her own fashion runway, and the parade of outrageous attire didn't end on Sunday. On Wednesday, she stepped out in a classic rock-inspired tee, paired with high heeled suede boots, a snakeskin trench coat and a jaunty hat. Again, there's just so much going on here. The tee looks alternately too big and too boxy and there's too much brown. The boots on their own, I'd wear in a second though.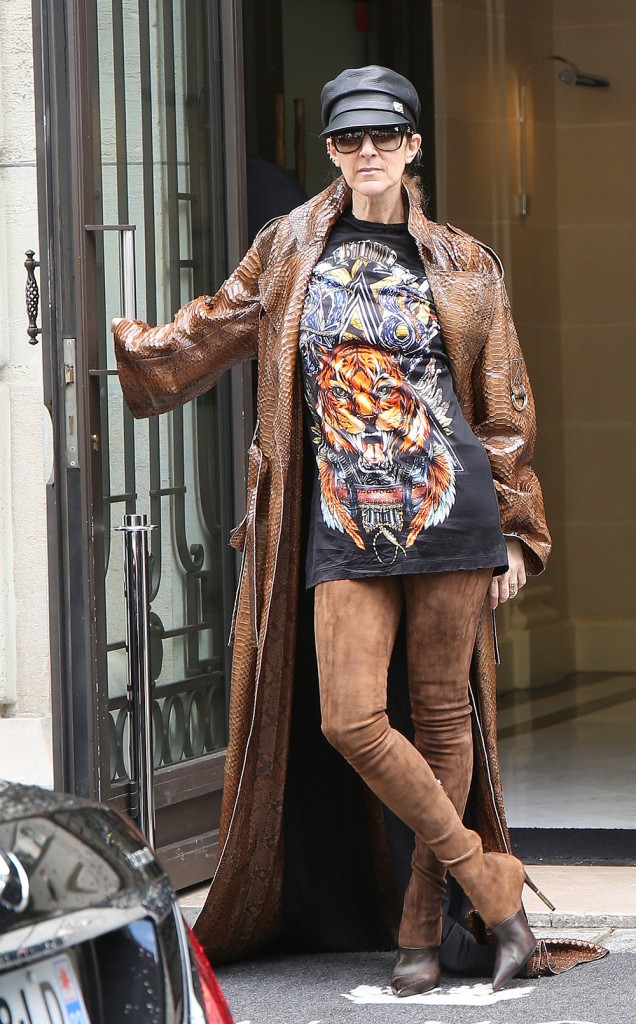 And since I'm all about credit where credit is due, I love this all pink look she showed off last week. The Dice Kayek ensemble consisted of a classically tailored blouse and pencil skirt, topped with a jewel accented coat, which Céline wore like a cape. She accessorized with a pink St.Laurent purse, Christian Dior sunglasses and crave-worthy Casadei peep-toe platforms. It's a really subdued, elegant look. I'm not going to say anything about "age specific", as I am guilty of having more than one pair of bling bling jeans and rock t-shirts in my closet and Céline is my contemporary.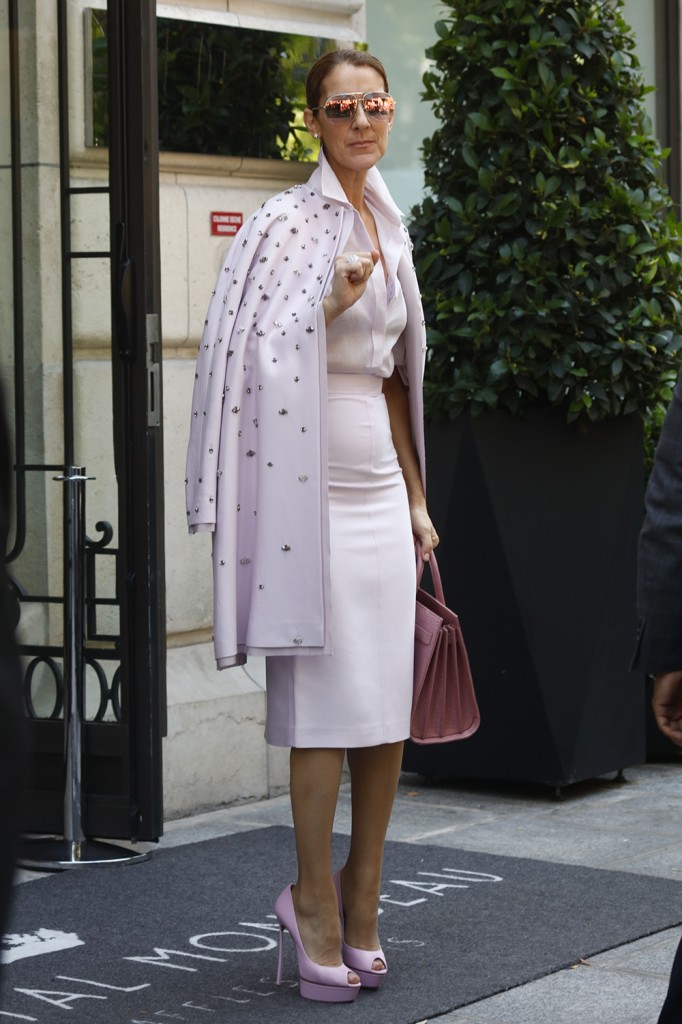 Céline is currently on a European tour, which kicked off on June 15 in Copenhagen and includes stops in Sweden, France (of course), the Netherlands, Germany and England before wrapping up on August 3 in Birmingham. The singer is then off to Sin City, returning to her residency at the Colosseum at Casears palace starting in September. It's a good thing she's booked because this lady has expensive taste in clothes.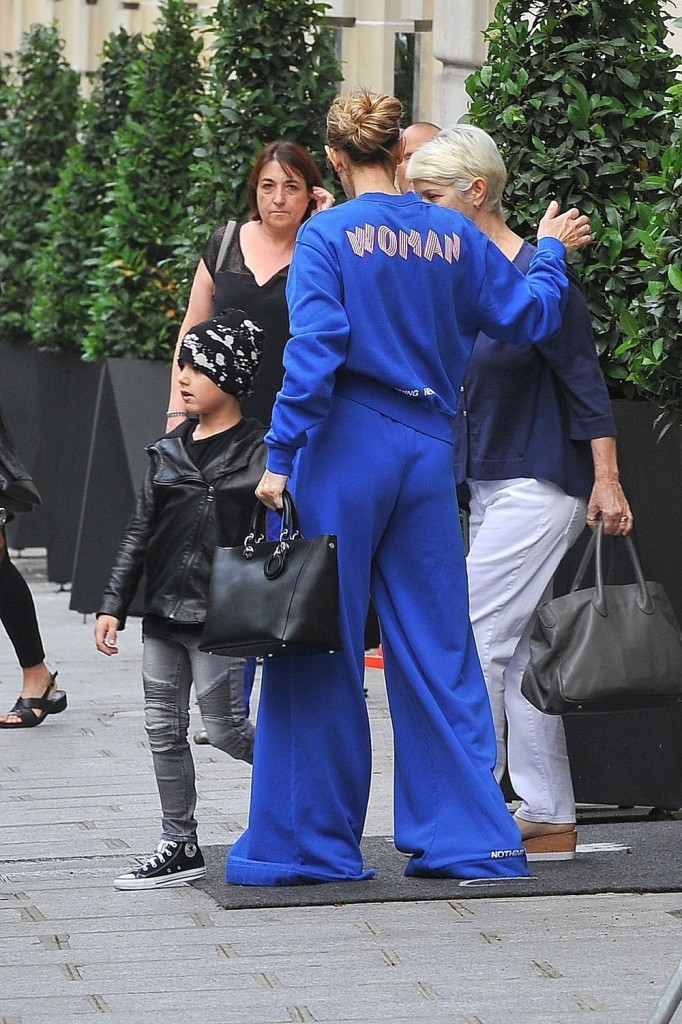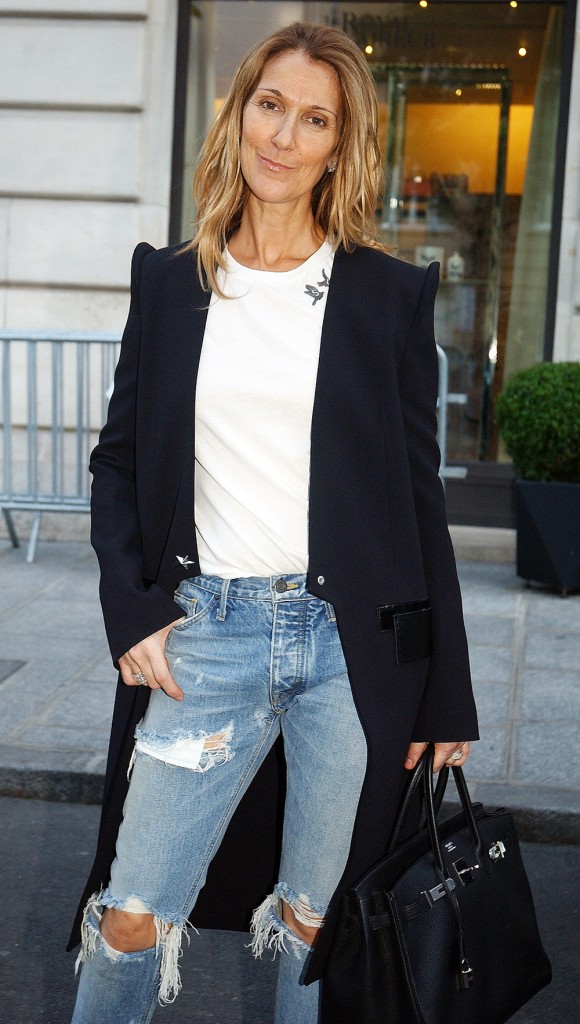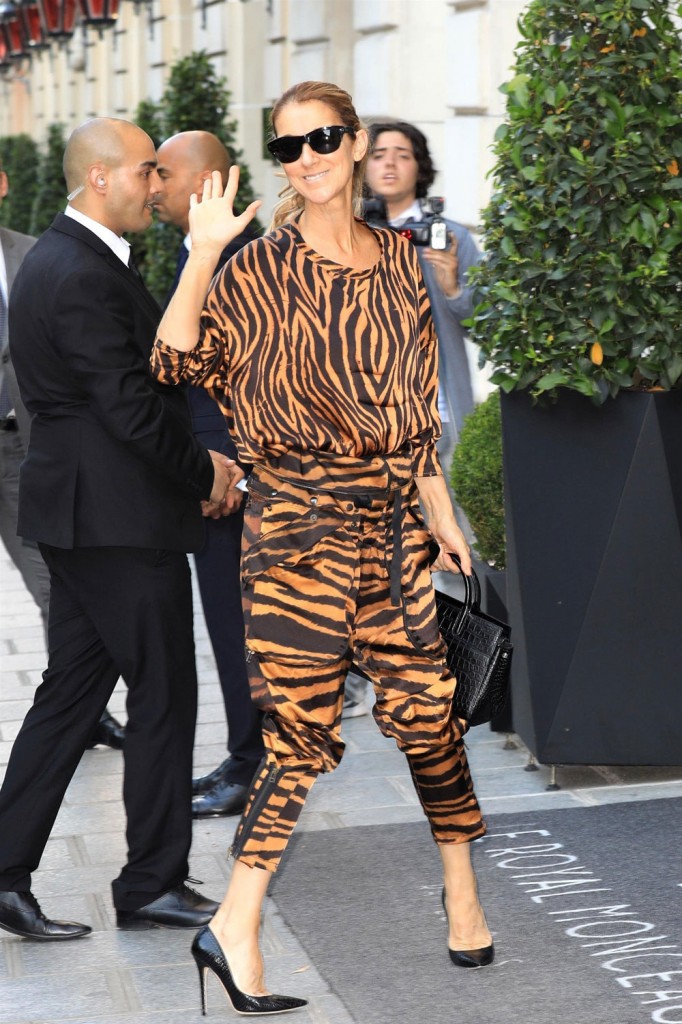 Photos: WENN.com, Getty Images, Backgrid