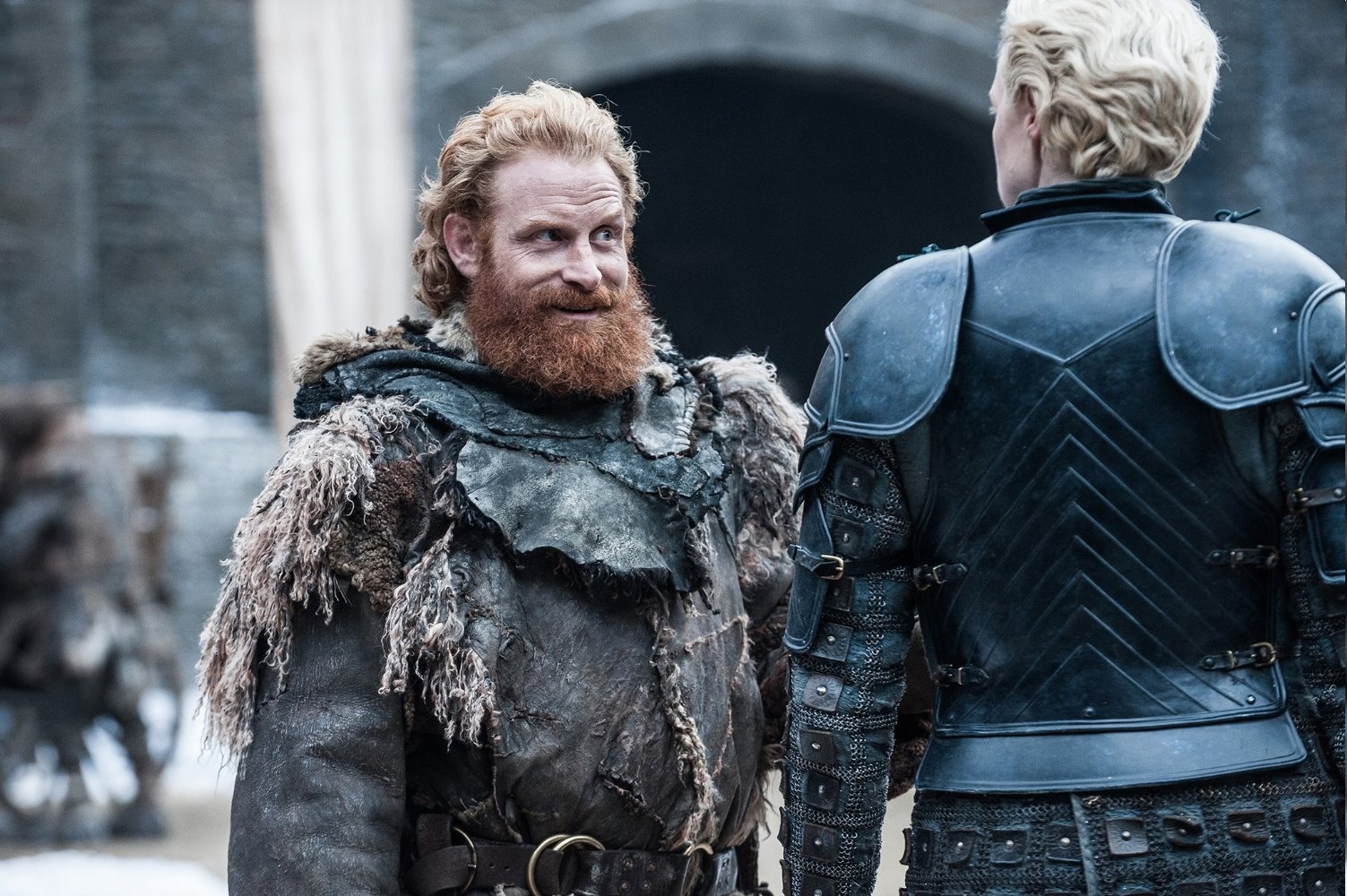 Of all the Game of Thrones storylines in which I am invested, perhaps the shipping of Brienne and Tormund is the most pleasing. Like, I enjoyed Brienne and Jamie Lannister together, because I always felt like those two actors had a lot of chemistry together, and the two characters seemed like such an odd couple but they grew to respect and love each other. But the Brienne-Tormund thing is altogether different. It felt like Kristofer Hivju's Tormund just fell in love at first sight with Gwendoline Christie's Brienne. And now everyone wants Brormund/Torienne to happen. Well, the GOT showrunners have a new interview with Entertainment Weekly and they're trying to tell people that it's not going to happen, because there are no happy endings in Game of Thrones.
EW: Of the 15 photos HBO initially released from season 7, the one of Brienne and Tormund drew the most interest from our readers. Has fandom fascination in Tormund's attraction taken you by surprise? And has that inspired you to play with that a bit more this year?

Benioff: That scene last season when Tormund was eating and lasciviously staring at Brienne was one of our favorites. Usually, when we really love something there are a few other people who like it as well. It's great because there was no dialogue written for that, or major stage direction, there was just a line like, "He stares at Brienne because he's never seen a woman like that before." And then we let the actors do what they do.

Weiss: There was the episode where they're all leaving Castle Black together and there's a shot — it wasn't scripted at all — of two of them on horseback and she looks at him and he smiles at her. It's not something you could ever write. It's just this moment where this guy is creeping out on her and he smiles in a way that makes her very uncomfortable and she just looks away. I saw it 150 times and every time it made me laugh; it's purely the two of them.

Benioff: It inspires us because we need to kill one of them now because there can't be a happy ending or any romantic connection on the show. But we're not going to tell you which one.
This makes me sad, the idea that There Are No Happy Endings For Anybody, No Exceptions. Like, I get that we have different ideas of happy endings for various characters, and my version of a happy ending for some characters is a lot different. Like, I'll consider it a win if Arya continues to kill people on her list. I'll consider it a happy ending if Jon Snow gets to see Arya again. I'll consider it a happy ending if someone just kills the sh-t out of Cersei. So what is the happy ending, GOT-style, for Brienne and Tormund? Like, just a kiss, maybe. They don't have to get married and have babies. But a kiss would be nice.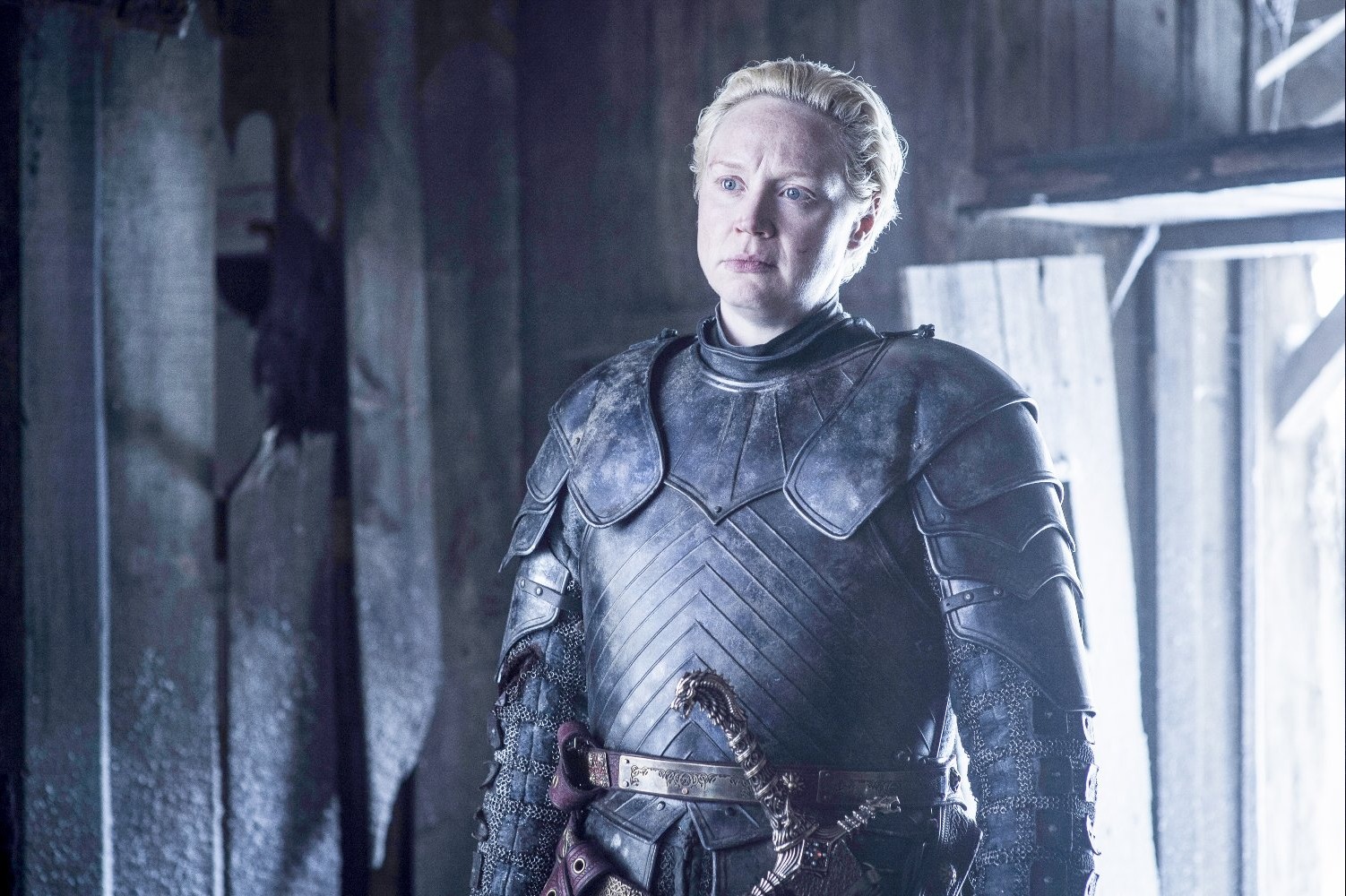 Photos courtesy of HBO/Game of Thrones.