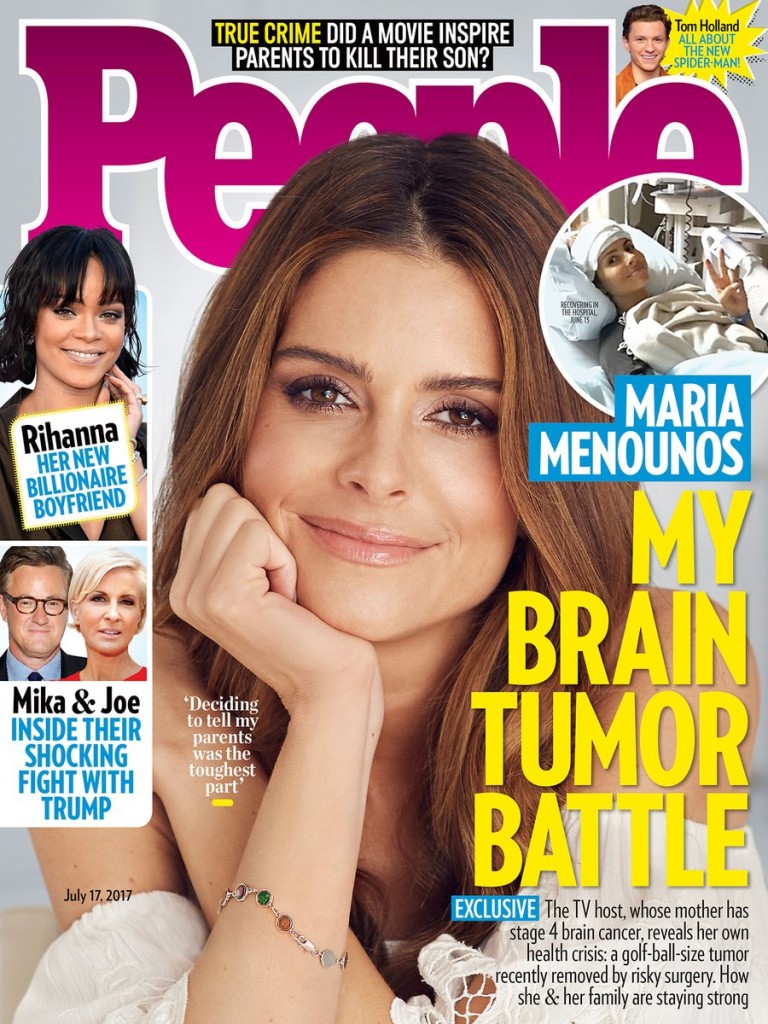 Maria Menounos, 39, covers the most recent issue of People Magazine with her incredible story of finding out that she had a benign brain tumor at the same time her mom was being treated for stage four brain cancer. Menounos noticed that she was having problems with slurred speech and with reading the teleprompter at her job on E! News. She consulted doctors, eventually had an MRI and learned three months after first seeing a doctor that she had brain tumor. Think about that for a moment. It took a minor celebrity three months to get a diagnosis for something for which she had symptoms. I often think of Catherine Zeta Jones discussing the fact that it took doctors weeks to find her husband Michael Douglas's tongue cancer, which was a walnut sized tumor in a location which was was easily accessible. These are very rich people seeing the best specialists available. Now imagine how long a cancer diagnosis takes for average people with health insurance and how the GOP wants to strip even basic healthcare away from anyone who can't afford the exorbitant cost. Menounos also announced that she's leaving her position at E! News.
In February, the TV and Sirius XM radio host started experiencing troubling symptoms. "I'd been getting lightheaded on set and having headaches," she tells PEOPLE in the magazine's exclusive new cover story. "My speech had gotten slurred and I was having difficulty reading the teleprompter."

An MRI revealed Menounos had a golf-ball-size meningioma brain tumor that was pushing on her facial nerves. "I didn't cry. I actually laughed," she recalls. "It's so surreal and crazy and unbelievable that my mom has a brain tumor—and now I have one too?"

With support from her fiancé Keven Undergaro, whom she got engaged to in March 2016 after almost 19 years of dating, Menounos made an appointment with her mother's doctor, renowned neurosurgeon Dr. Keith L. Black, and they scheduled surgery for June 8—her 39th birthday. "He said, 'I'm 98 percent sure it's benign but we won't know until we get in there,'" she says.

During the complex surgery, which lasted about seven hours, Dr. Black was able to remove 99.9 percent of the tumor, which was benign. "He said there's a six to seven percent chance that we'll see it come back," she says. "But I'll take those odds any day."

Now back at home after a six-day hospital stay, Menounos is healing and spending time with her mother, Litsa, whose latest MRI shows that her cancer is stable. "I don't have my balance fully yet but as long as I'm holding on to Keven, I'm sturdy and fine," Menounos says. "My face is still numb. This is something that takes at least a month of healing, but I'm getting stronger and stronger every day and I'll be back to normal very soon."
Maria is almost out of the woods, according to a recent Instagram she posted. She thanked everyone for the well wishes and wrote that she's almost done with treatment. Her mom has a while to go though, and she asked for prayers for her. Here's what she wrote:
Maria also announced that she's leaving E! News to focus on her health and well being. She has been co-anchoring the show with Jason Kennedy for the last three years. She told People that she's "going to take some time and focus on some passion projects and see what's next." She also encouraged us to listen to our bodies, saying "I tell people all the time if your car is making a weird noise, you take it to the mechanic. How come when our body is making weird noises, we ignore it?" That's actually excellent advice.
Maria's may also be stepping back to focus on having a family. She told People that she's going to undergo in vitro fertilization in the hopes of having a baby with her partner of 20 years and now-fiance, Keven Undergaro, 51.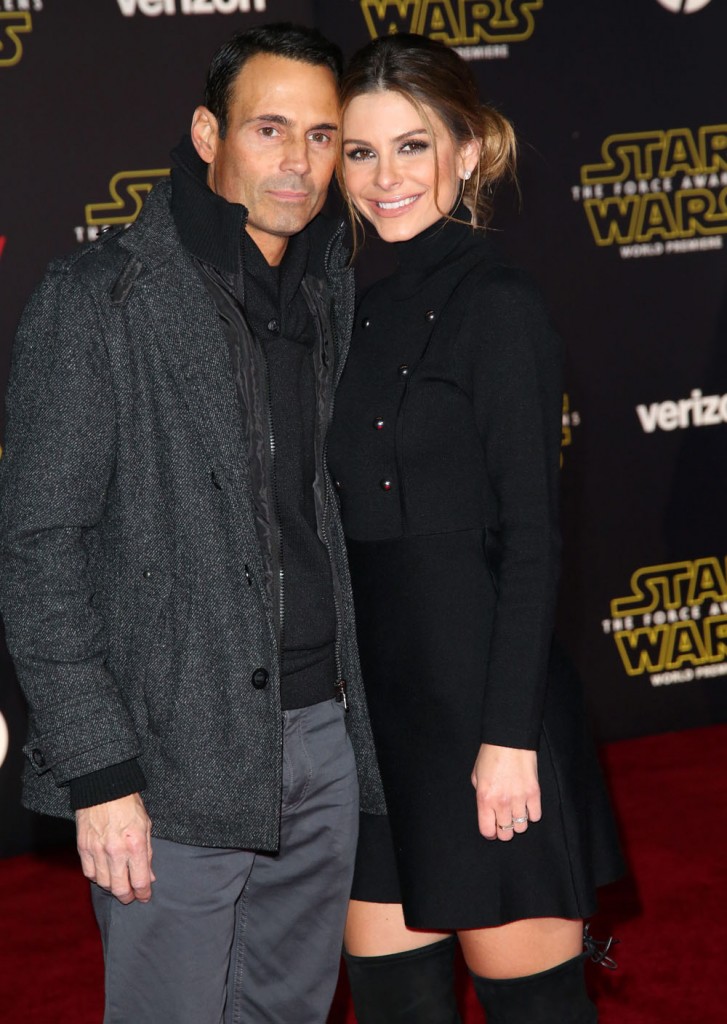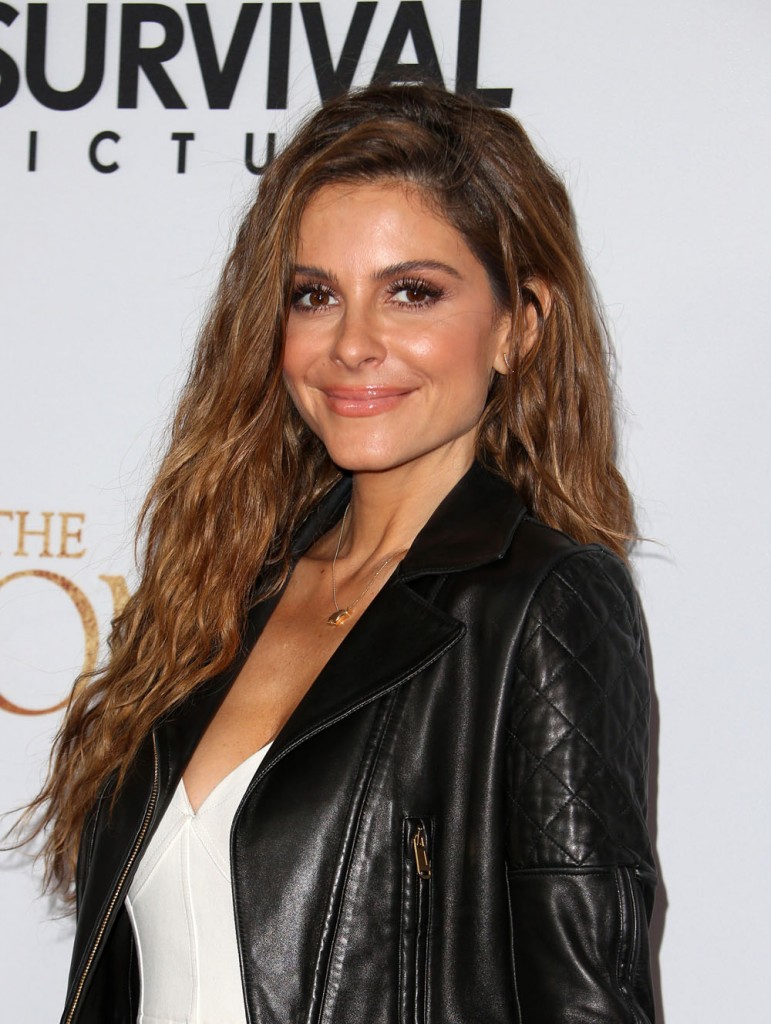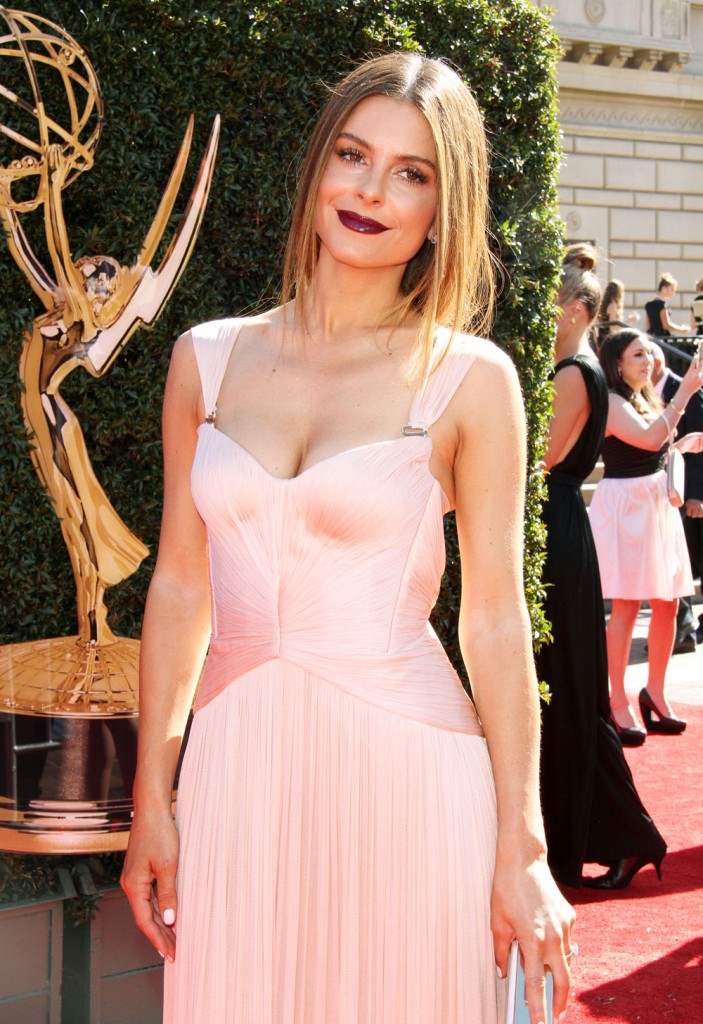 photos credit: WENN.com