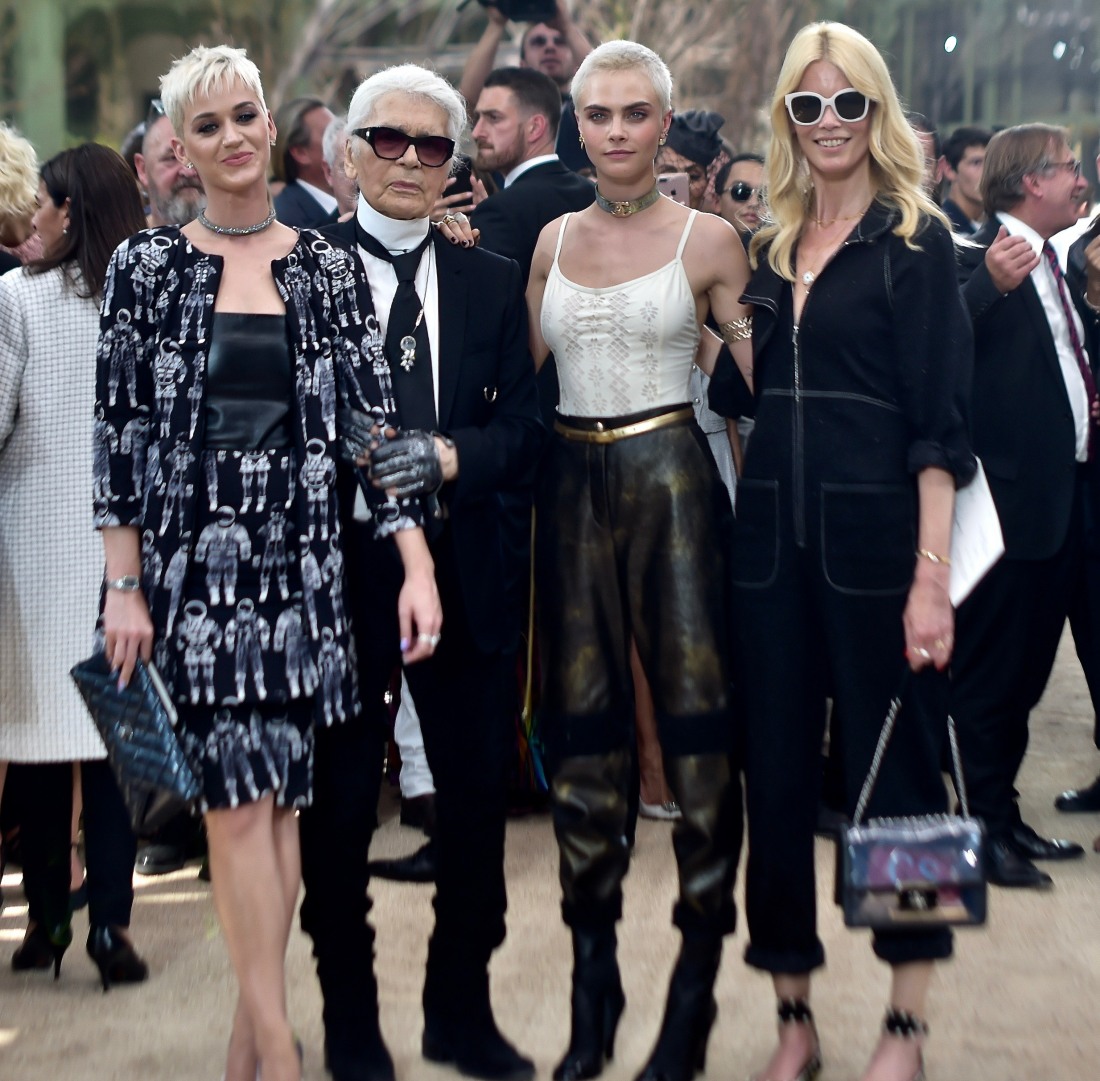 It should be obvious by now that I have little respect for the House of Dior these days, but you probably also know that I also loathe most of what Karl Lagerfeld has done to Chanel. On one hand, Lagerfeld has had a lot of success at Chanel, and Chanel – as a label/brand – still has an enormous amount of cachet and power. Lagerfeld understands marketing and he's not afraid of growing the brand and bringing in new blood and fresh talent. On the other hand, Lagerfeld's designs are often struggling, unflattering and kind of awful. So imagine my surprise when I was looking through the Chanel photos at Paris Fashion Week and… I didn't really hate these clothes? Not all of them, although of course there are a few questionable looks.
Katy Perry brought her mom to the Chanel show, which is kind of sweet. Katy was also given a sort of bizarre "suit" to wear. The pattern on the fabric looks a lot like… the x-rays of astronauts? Maybe? And the suit consists of a three-quarter-sleeve jacket and a skirt over knee-high shorts? In any case, I weirdly do not hate this.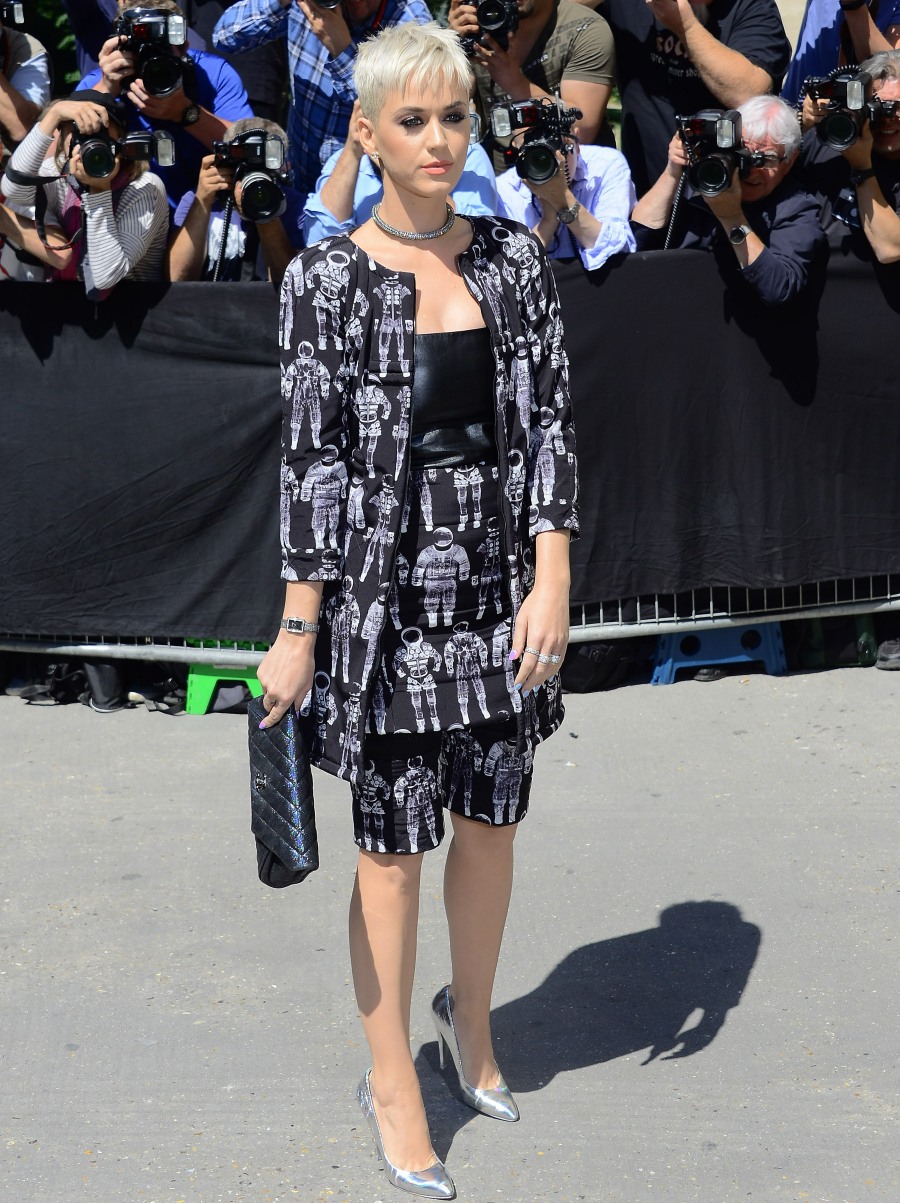 No, I honestly don't know what Cara Delevingne is wearing. Lagerfeld loves her for some reason and I really don't get it. She doesn't fit with Chanel at all.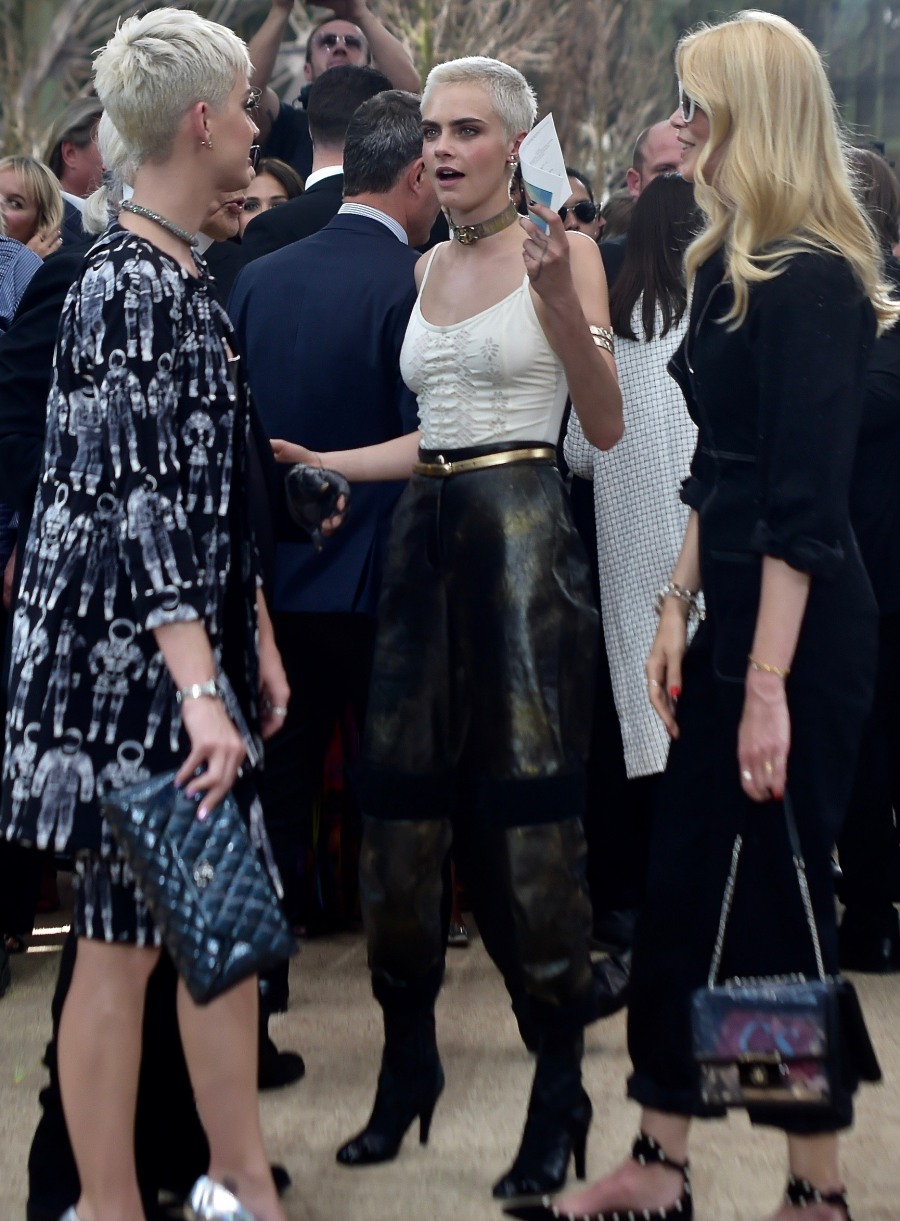 Here's Kristen Stewart, wearing what other outlets are referring to as a "catsuit." Are we really calling it that? It's, like, a onesie? A really flattering onesie that makes Kristen look kind of awesome. I never knew a onesie could be so stylish, honestly. Kristen looks really great here (and her short hair looks so much better than Cara's).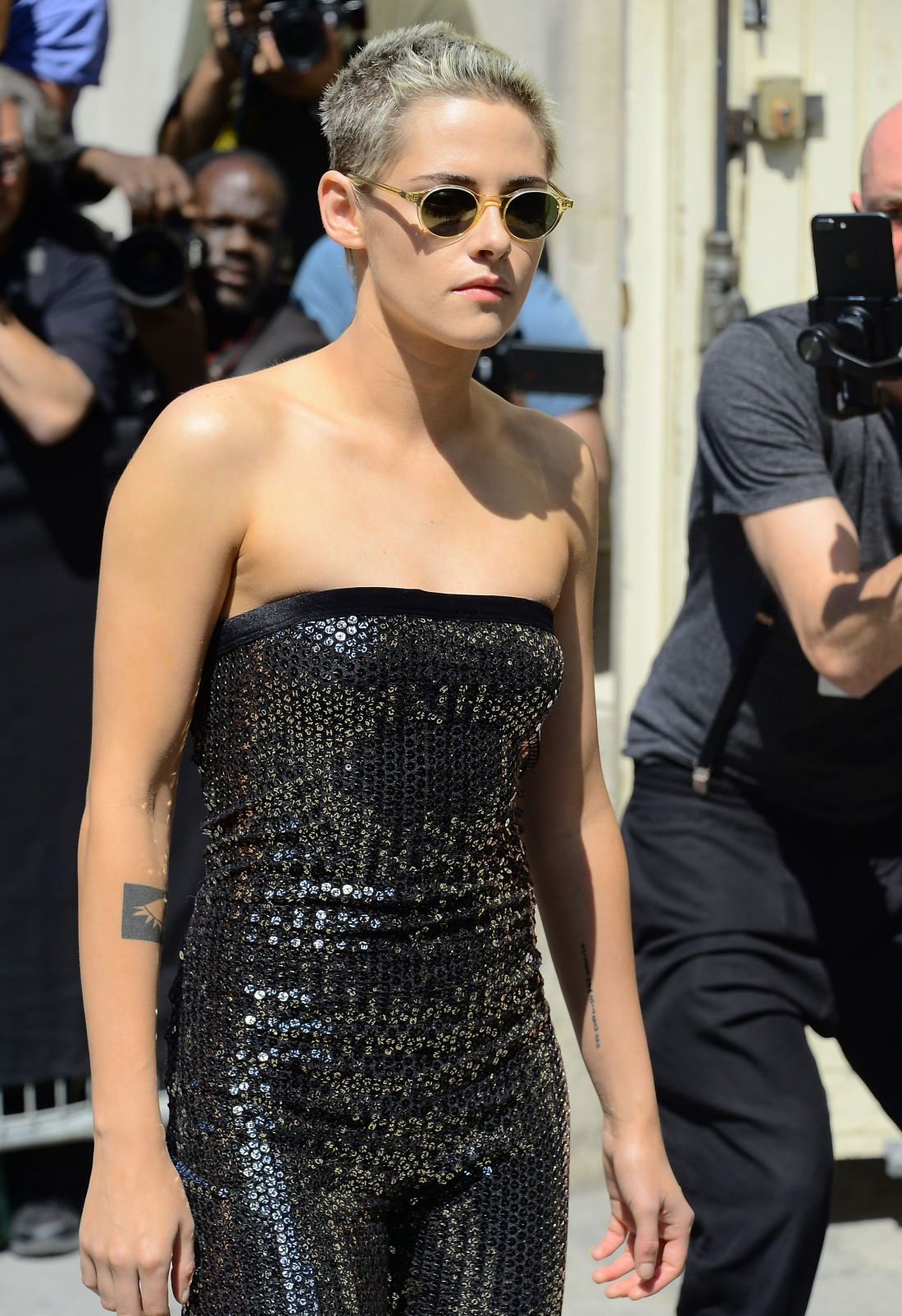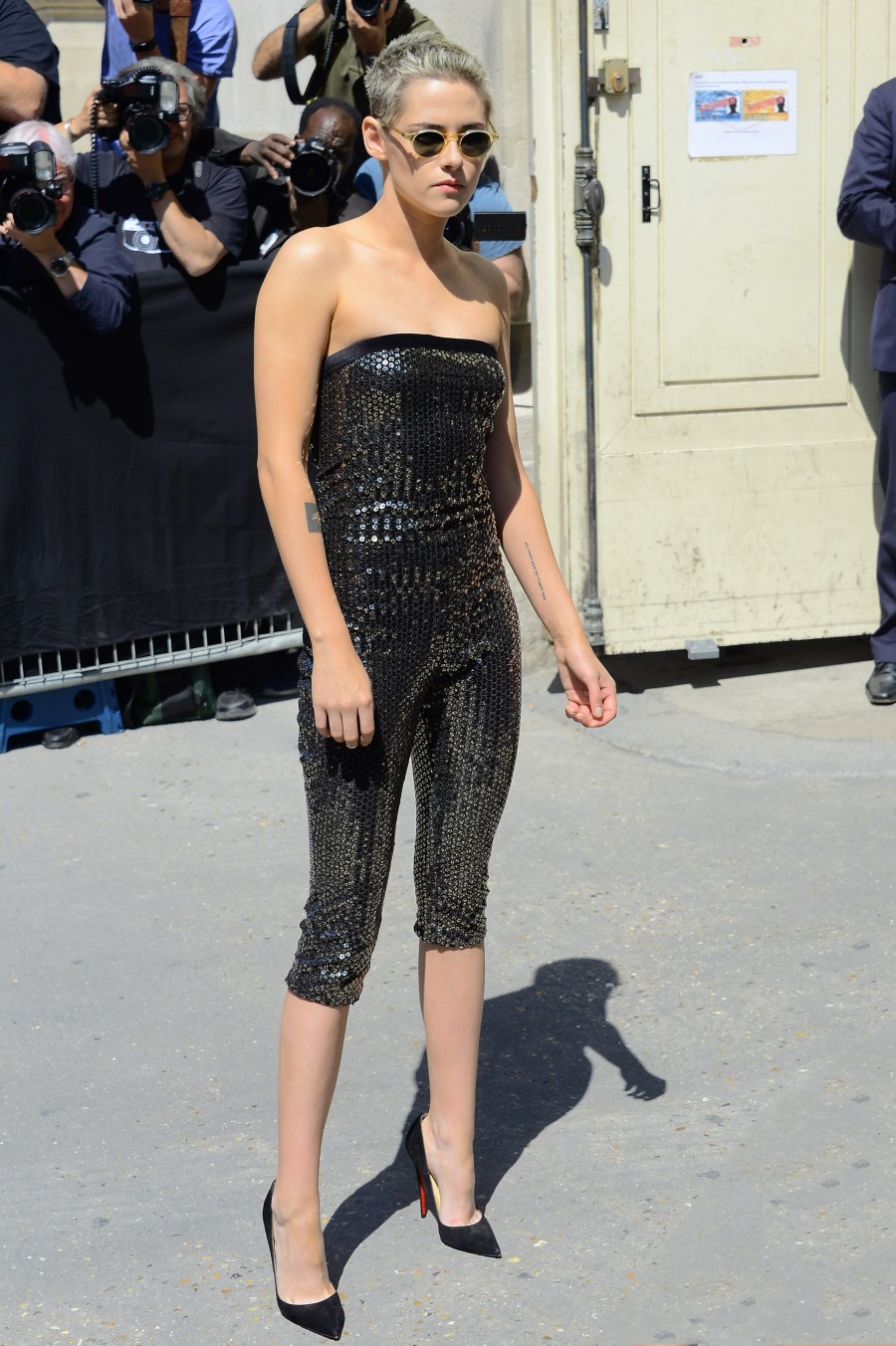 Tilda Swinton in a very strange kind of pantsuit, and yes, those are pants. Like, hyper-palazzo pants. I would wear the pants and I would wear the blazer, but not together. I would wear the blazer with jeans, and I would wear the pants with a t-shirt. And I would wear those fug slippers when hell froze over.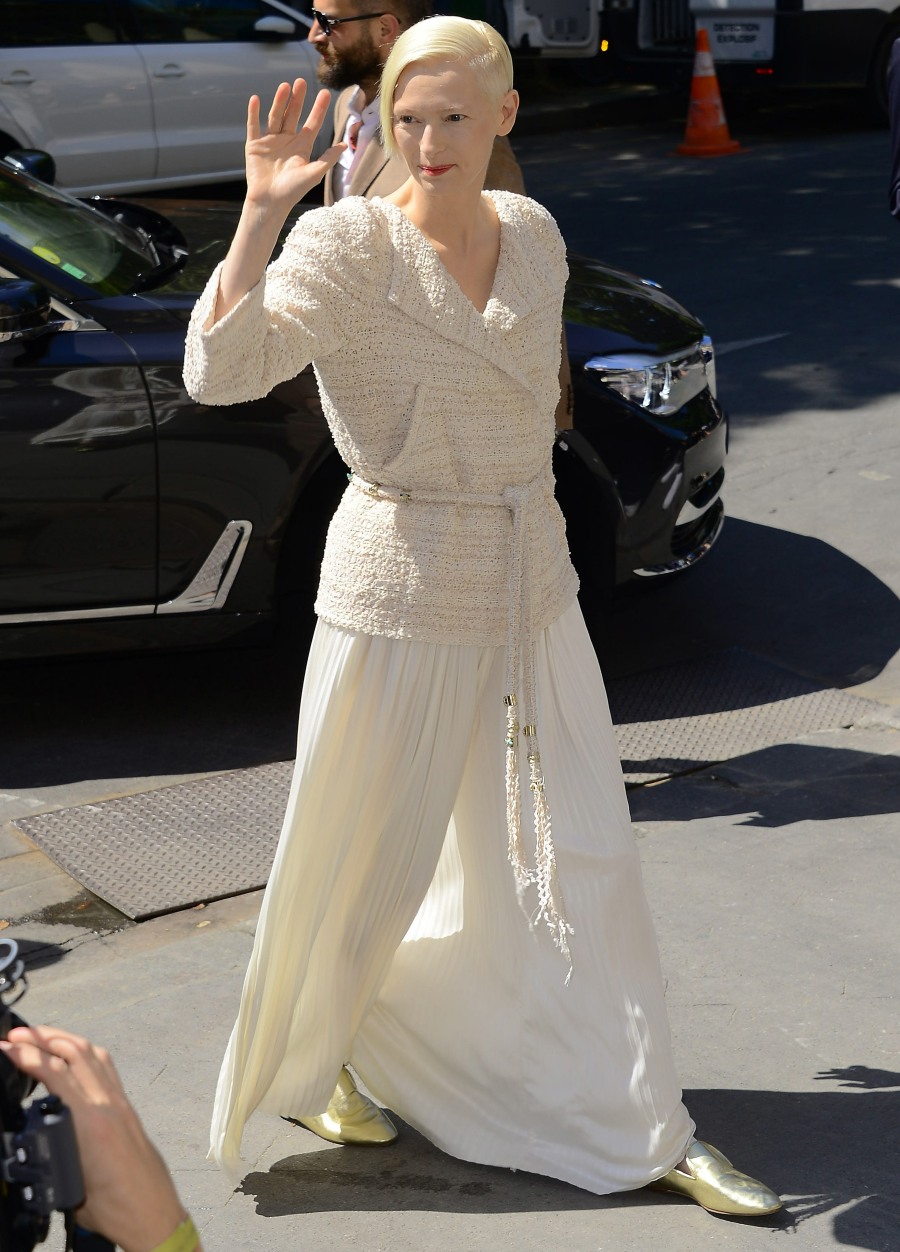 It's kind of cool that Julianne Moore got the little black minidress while a younger woman like Katy Perry got the more classic "Chanel suit/lady who lunches" look.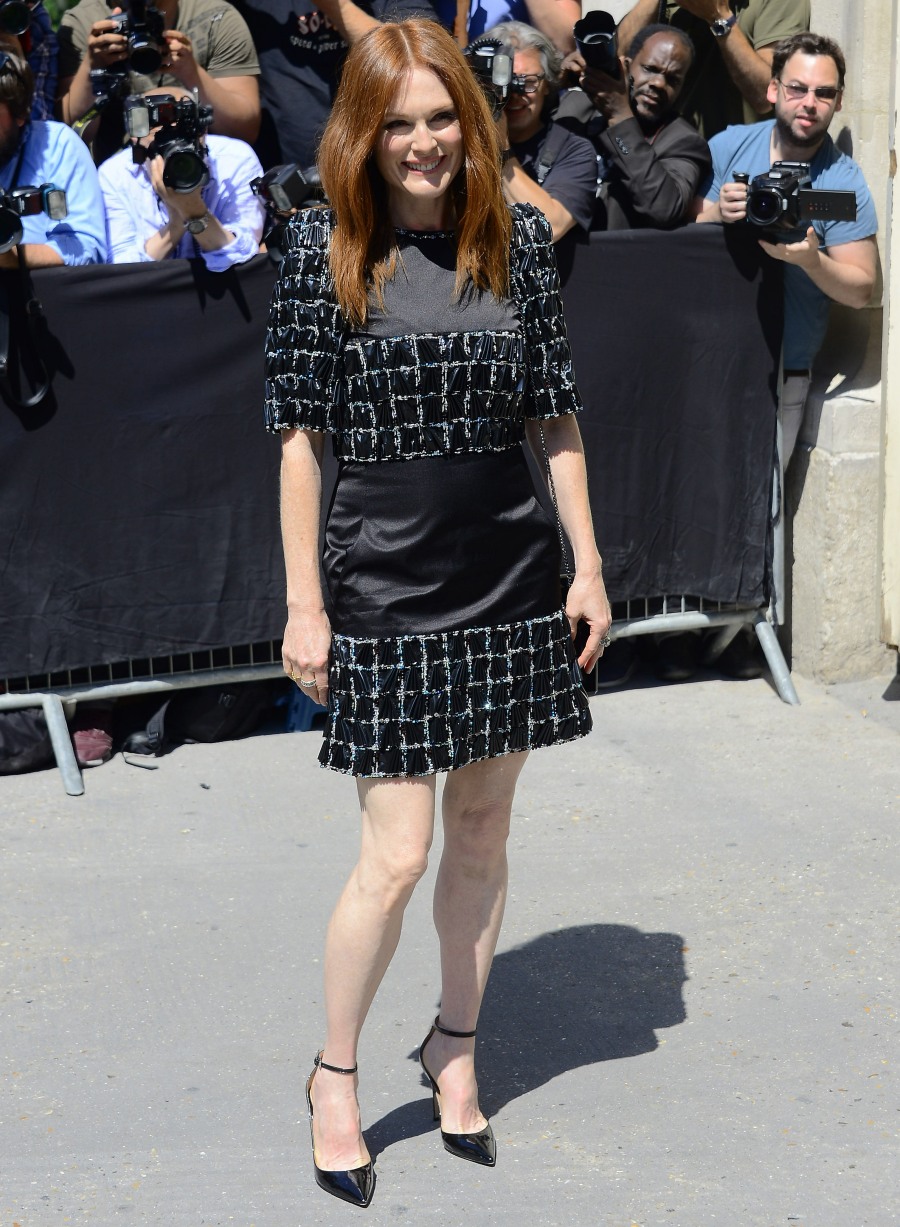 Photos courtesy of WENN.