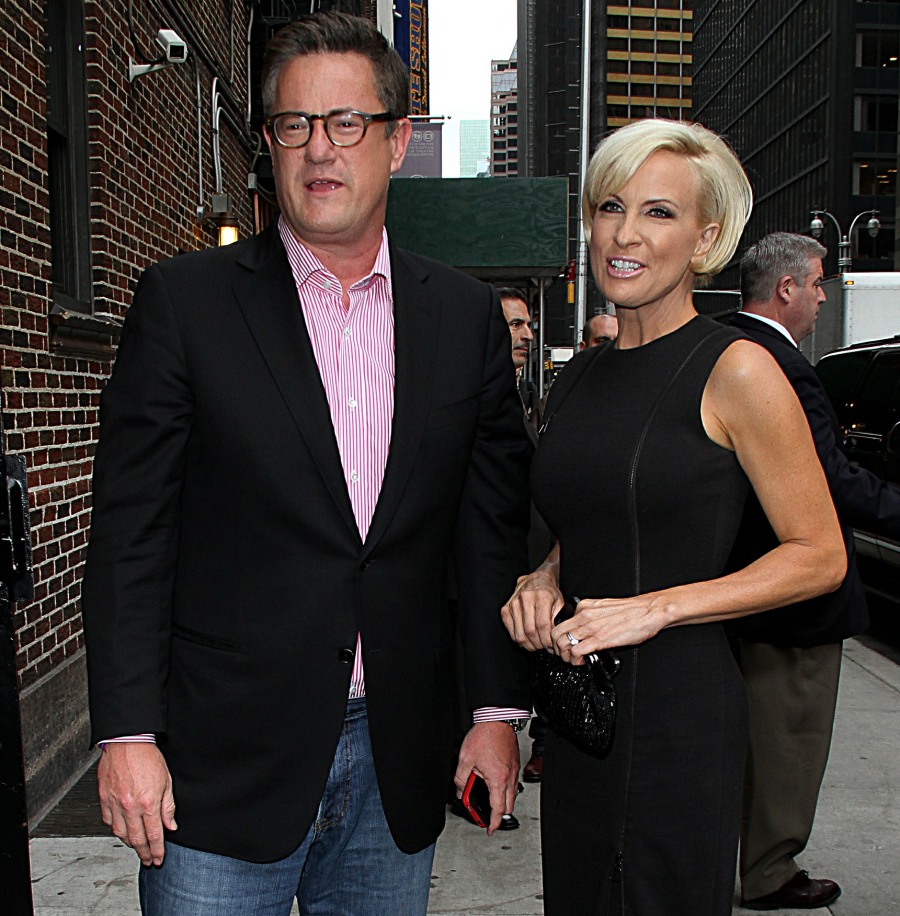 Yesterday morning, the unhinged lunatic living in the White House decided that the best use of his time would be tweeting out some insults to a private citizen who co-hosts MSNBC's Morning Joe. Mika Brzezinski and Joe Scarborough at one point (last year) tried to massage Donald Trump's ego, but they stopped a while back and ever since then, Trump has held the grudge. And no matter what Joe says about him, what really makes Trump mad is that Mika dares to criticize him. Because she's JUST a woman. Because Donald Trump is an insecure piece of sh-t who cannot be questioned, mocked or criticized by a woman.
Things got crazy yesterday, with a series of statements from the White House about Trump's tweets. The First Lady – whose anti-bullying campaign was over before it started – issued a statement through her office saying: "As First Lady has stated publicly… when her husband gets attacked, he will punch back 10 times harder." Sarah Huckabee Sanders – the only person who makes me miss Sean Spicer – went on a nonsensical rant during the press briefing, claiming that Trump "fights fire with fire."
Throughout Thursday, congressmen, congresswomen, reporters, diplomats, and more were all defending Joe and Mika, saying that Trump had crossed a line. I get that, that yesterday was a special kind of hell, but this is the same man who grabs 'em by the p-ssy and has allegedly sexually assaulted and harassed dozens of women. Let's not pretend that it's a brand new revelation that Donald Trump is a a f–king misogynist.
Joe and Mika were the subjects of such intense focus – and sympathy – that they were expected to actually directly answer the president's tweets. Think about this world we're living in for a moment and soak that in. Joe and Mike wrote a scathing op-ed in today's Washington Post called "Donald Trump is not well." It's a good read and they call out Bigly's lies. They also agreed to postpone their vacation so they could appear on-air on Morning Joe this morning. I watched it live, and while I usually f–king hate how Joe talks over Mika, I found it slightly endearing this morning, that Joe wanted to defend his co-host and girlfriend/partner. We, as a society, should not expect Mika to stand alone and defend herself against the president. We, as a society, should come together and defend her, if only because we're next on Trump's hit list.
Here's a short clip of Mika & Joe this morning, I'll update when the full video comes in, because it was good and shady. Joe goes OFF. Update: I hope this video works.
Update #2: THIS STORY, my God.
This is a chilling story. https://t.co/HYJgBnajOy via @Morning_Joe https://t.co/6UCEHzfOET

— Bradd Jaffy (@BraddJaffy) June 30, 2017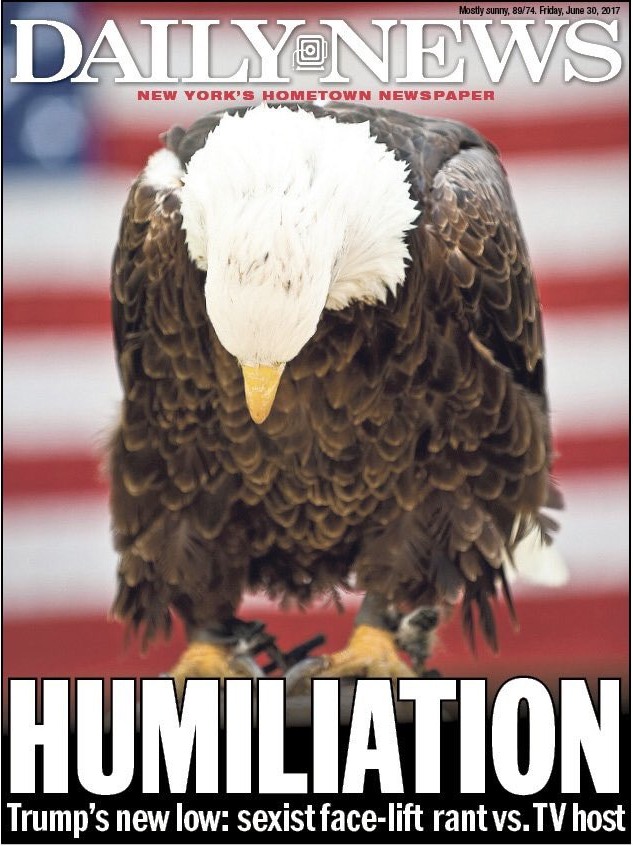 Photos courtesy of NYDN & WENN.