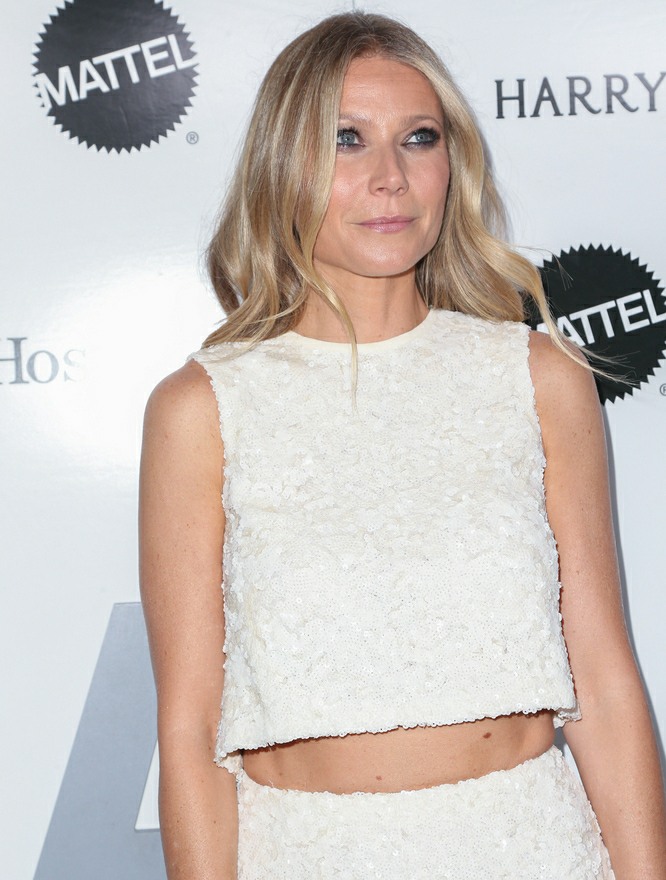 One of the funniest things, to me, about Gwyneth Paltrow's elitism and slavish devotion to her one-percenter brand is that Gwyneth is widely seen as a gauche new-money peasant by those true blue-blood aristocrats. Like, the people who are actually really rich and powerful and old-money don't really give a crap about Gwyneth and her Goop. Here's a perfect example: Gwyneth wants to build a huge, gauche mansion in Montecito, one of the wealthiest zip codes in America and home (or second-homed) to many old-money, seriously wealthy and elite people. Gwyneth bought two lots of land and she's submitted her architectural plans several times to the Montecito Board of Architectural Review. They've made Gwyneth's architect change the plans several times already because, oh right, Gwyneth is gauche and new-money and the house she wants sounds like a McMansion monstrosity which will destroy the neighborhood. So, before Gwyneth even starts building on the land, her neighbors already hate her.
Actress Gwyneth Paltrow's 14,000-square-foot plans to build a new home on two lots she bought last year in Montecito got a tentative green light from the Montecito Board of Architectural Review despite intense opposition from a neighbor who complained the new structure would block his views. It was the fourth time Paltrow's Tollis Avenue proposal had gone before the board, and it won't be the last.

Initially, the board appeared unanimously poised to send the design back to the drawing board for further modification, but after Paltrow's architect Tony Spann ​— ​former chair of the Montecito Board of Architectural Review ​— ​spoke, three of the five boardmembers changed their minds. Spann argued vigorously that the elevations had already been reduced substantially. The designs ​— ​a two-story home with 12,000-square-feet of living space plus 2,100-square-feet of carport, gazebo, and guest house ​— ​secured conceptual approval last week, but the real detailed plans have yet to be submitted.

Opposing the project is neighbor Michael MacElhenny, son of the late Bernie MacElhenny, one of Santa Barbara's more legendary and controversial developers. MacElhenny's agents argued that the roofline of Paltrow's 22-foot high structure will occlude his views, and they are pushing for further reductions.
[From the Santa Barbara Independent]
Michael MacElhenny's spokesman Andrew Rice also went to Page Six (which is hysterical to me, that her neighbors are talking sh-t about her to Page Six) and said: "She's created an uproar with neighbors on all three sides. Michael and the other neighbors have tried to work with her, and they've gotten nowhere." The neighbors say the home is just "too big, too tall and incompatible with the adjacent houses, and it blocks their views." Rice also points out that Gwyneth has left a "trail of tears" on two continents with her selfish architectural demands, like how she erected an enormous nine-foot-tall gate on her Brentwood property. I remember there were a lot of issues with her London home too. Anyway, Rice says that Gwyneth's architect is lying about all of the changes that he's made to the plans that the house will still be a huge f–king eyesore. How gauche. How déclassé.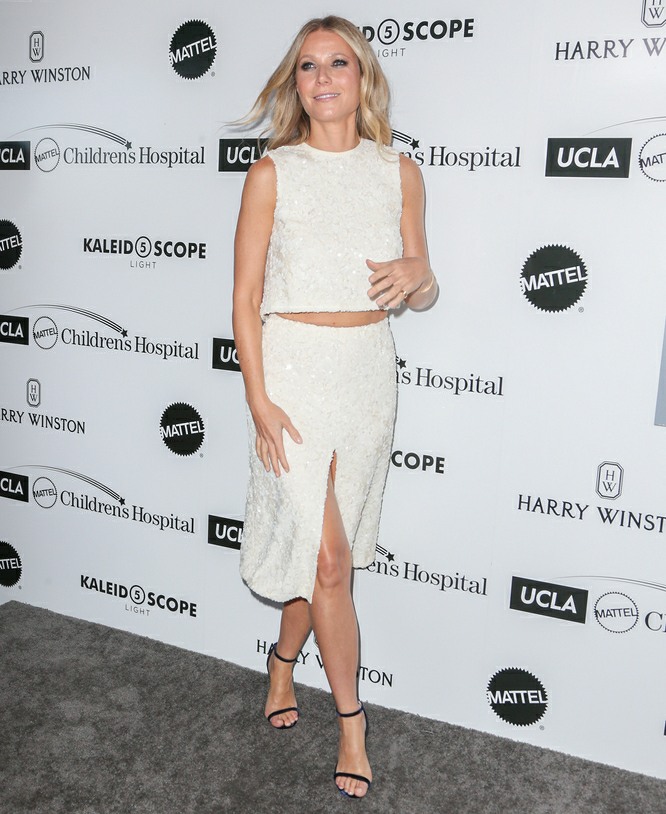 Photos courtesy of PR Photos.