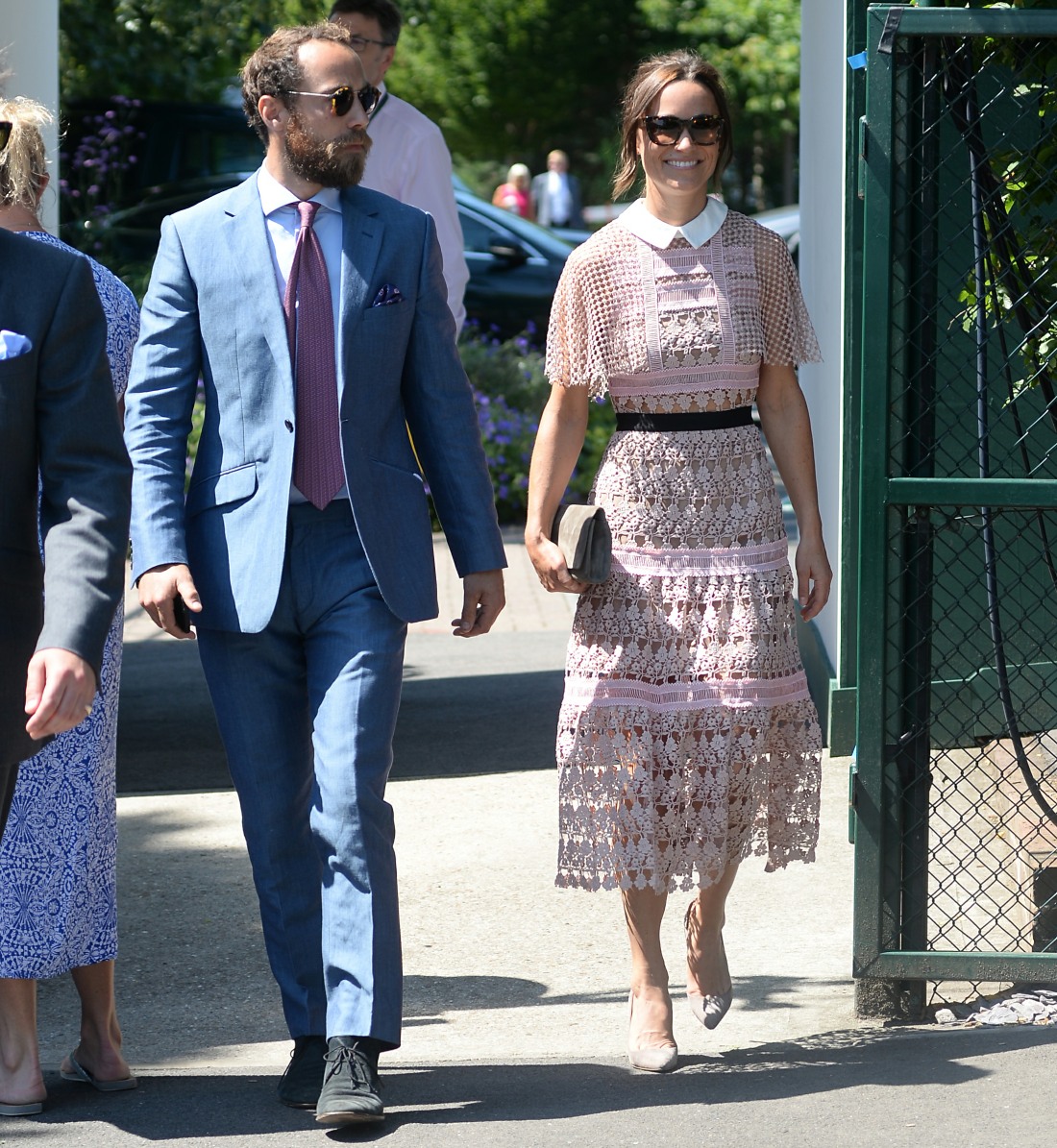 I was really looking forward to my day off on the Fourth of July because Wimbledon had scheduled Roger Federer and Novak Djokovic's first round matches and I was prepared to tuck in for a long day of tennis-watching. Unfortunately for everybody involved, both Federer and Djokovic's first-round opponents retired less than an hour into their matches. It really killed my holiday and I can only imagine how aggravated the fans were, especially if they paid big money for a Center Court ticket. I was also surprised that none of the Middletons came out for Federer's first-round match. Federer is apparently close to the Middleton family, because Carole is in love with him and Pippa invited him to her wedding (and he came!). I'm sure the Middletons will show up later in the tournament for Fed though.
Meanwhile, Andy Murray is playing today (he's up against Dustin Brown), and Pippa and James Middleton went to his second-round Center Court match. These are photos of Pippa and James outside of the All-England Club. This her brother James, to be clear. Lord knows where her husband, the honorable Terribly Moderately Wealthy James Matthews is today. Perhaps he's working. Perhaps he too is waiting until further into the tournament to make an appearance. Pippa and James were invited to sit in the Royal Box, by the way. When they sat in the Royal Box in 2015, the Daily Mail went on a tear about how the Middletons are pushy, useless and Kardashian-esque. That critique still holds up.
As for Pippa's dress… it's by Self-Portrait and I'm sure it costs a lot. Unlike Kate, Pippa doesn't have to pretend that she buys her clothes for full-price though, so I'm sure this dress (like most of Pippa's honeymoon looks) were given to her for free because she's a "celebrity." Anyway, this dress is seriously fug.
Last thing: please go to the Daily Mail for a moment to check out how Pippa and James rolled up to the All-England Club. They came in what appeared to be a fortified TANK. It's actually a bright green Land Rover Defender. Because they don't want attention.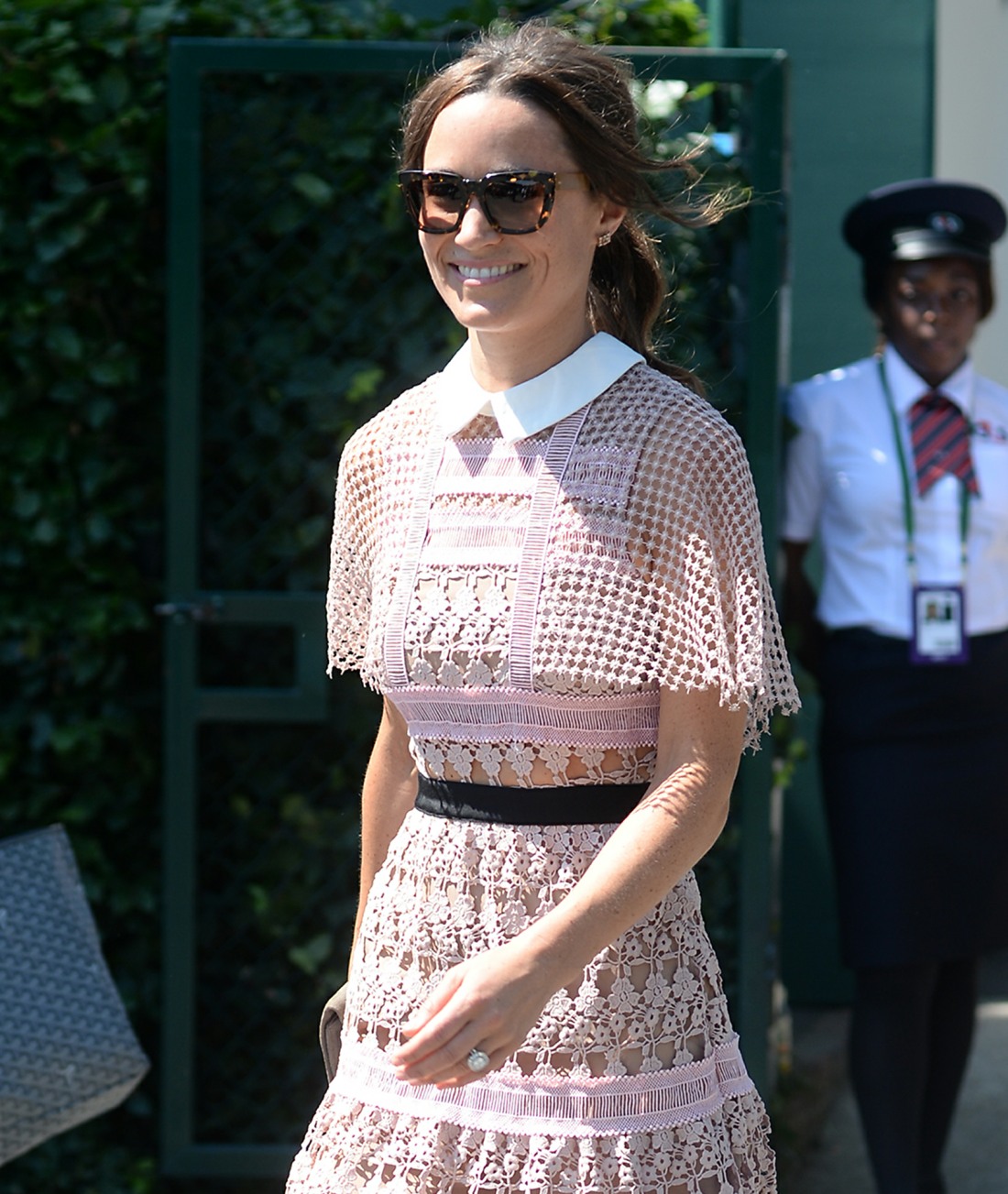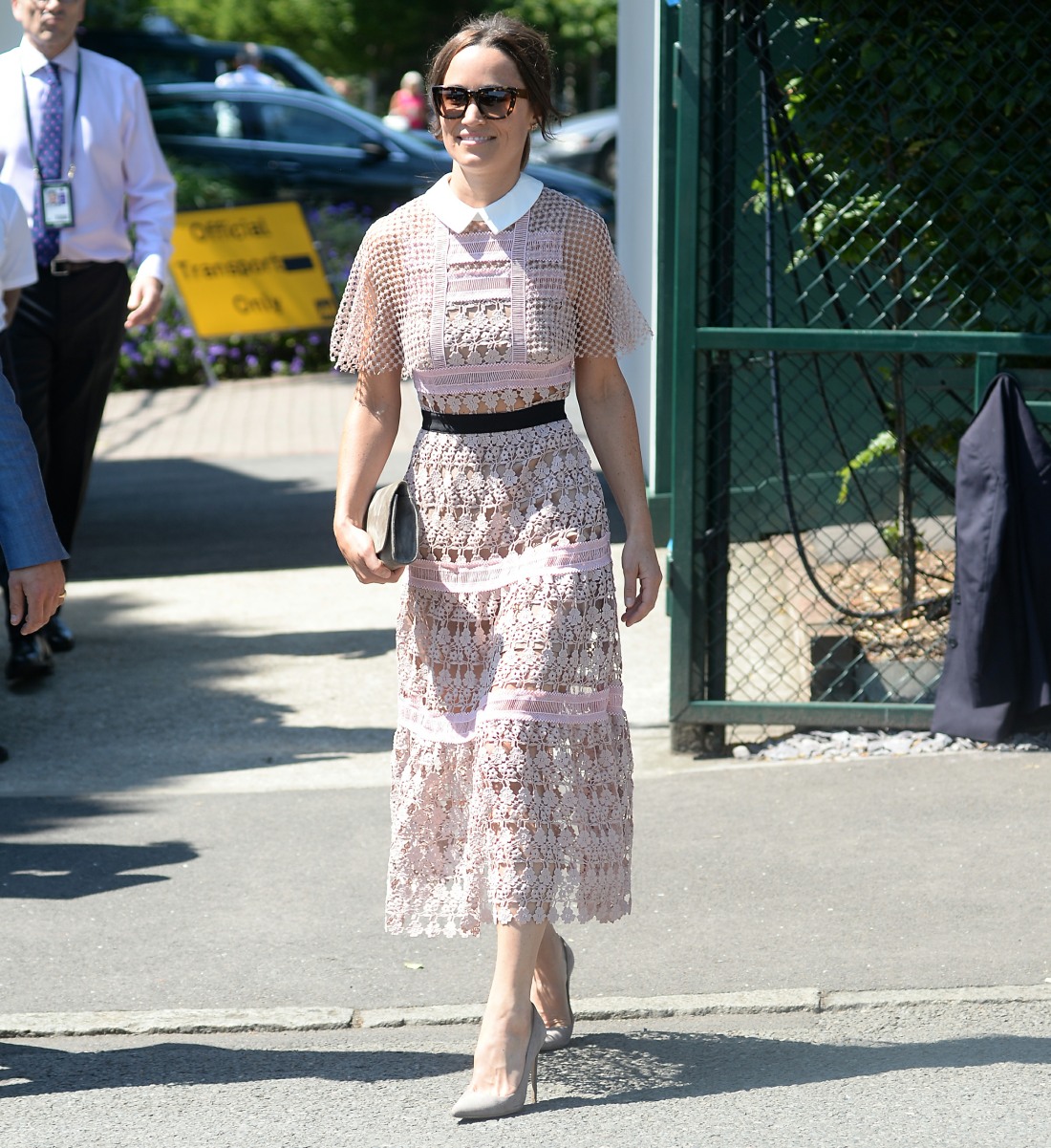 Photos courtesy of WENN.