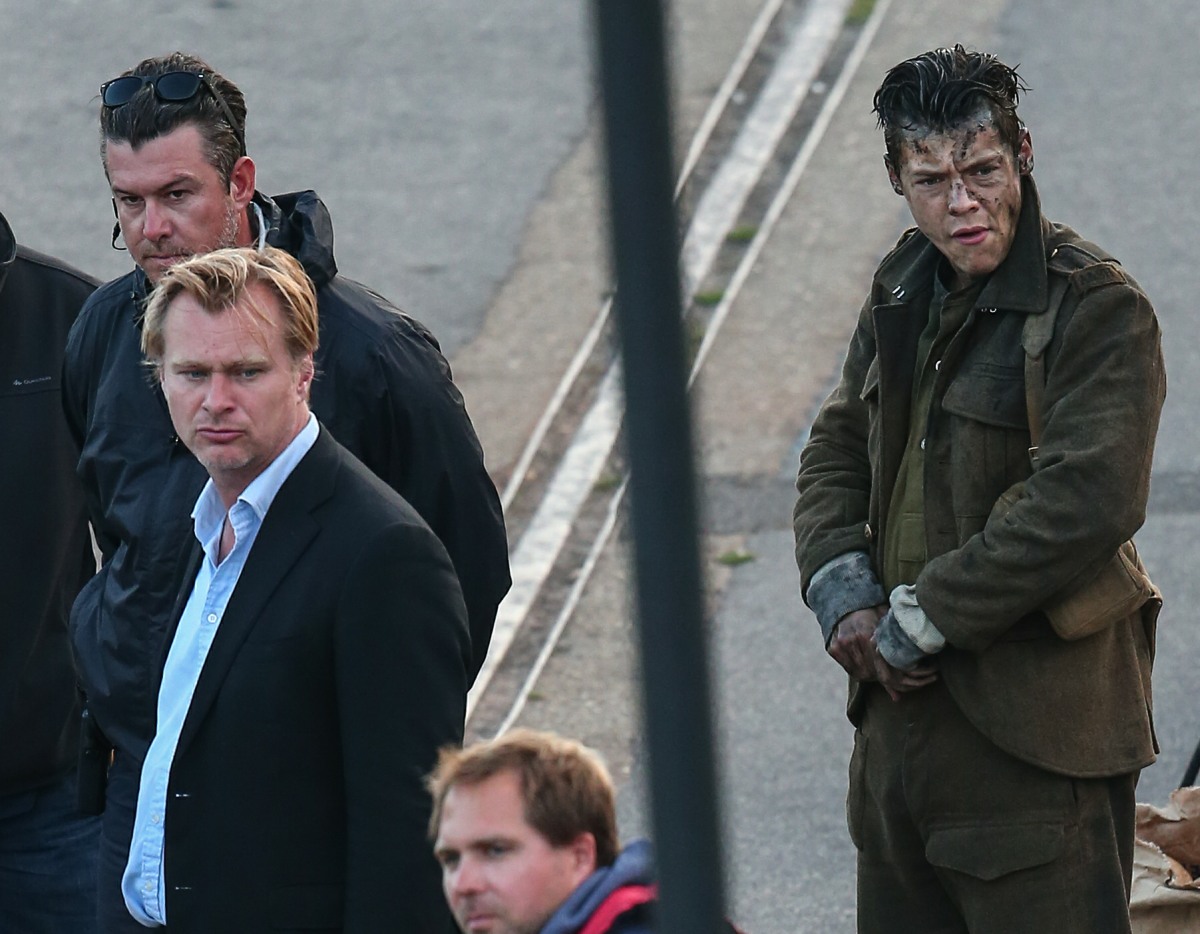 Christopher Nolan's war movie, Dunkirk, comes out in a few weeks. While I get tired of World War II movies, I think Dunkirk looks really amazing. So many WWII movies tell stories about the European theater of the war, as told from D-Day on, like the last year of the war, when the Allies were winning. The Battle of Dunkirk took place in 1940, before America joined the Allied forces, and it was a devastating moment for British forces. You can read more about it here. Anyway, I think it's a great move for a British director to tackle the Battle of Dunkirk and the evacuation of British forces from France.
Nolan cast some of the best British (and Irish) actors he could get for the film, from Oscar winner Mark Rylance, to Kenneth Branagh, Tom Hardy, Cillian Murphy and James D'Arcy and more. The film also features Harry Styles' feature film debut. It's not a cameo either – Styles has a decent-sized supporting role, from what I've heard. So how did Nolan end up casting someone from One Direction in his big war movie?? Well, according to Nolan, he cast Harry Styles without really knowing about One Direction or any of that.

Director Christopher Nolan and actor Mark Rylance didn't know quite how famous Harry Styles was before "Dunkirk." The young people in their lives certainly did.

"I don't think I was that aware really of how famous Harry was" before casting the pop star in the upcoming World War II epic, Nolan said Friday. "I mean, my daughter had talked about him. My kids talked about him, but I wasn't really that aware of it. So the truth is, I cast Harry because he fit the part wonderfully and truly earned a seat at the table."

Styles, 23, who gained fame with One Direction and recently launched his solo career, plays a British soldier in Nolan's suspense-thriller about the evacuation of hundreds of thousands of Allied soldiers from Dunkirk, France, in May and June of 1940. Rylance, also featured in the film, said he learned of Styles from his 11-year-old niece.

"She was just more excited than anything I've ever done because I was going to be acting with Harry Styles," said Rylance, who has won an Oscar and three Tonys. "I went up in her estimation. I won the Harry!"

Styles described his first days on set as "overwhelming."

"I'd say realizing the scale of the production was very overwhelming. I think whatever you imagine kind of a giant film set to be like, this was very ambitious even by those standards. You know the boats and the planes and the volume of bodies … it was pretty amazing."

"Dunkirk" opens in North American theaters July 21. It also features Kenneth Branagh, Cillian Murphy and Tom Hardy, and stars newcomer Fionn Whitehead.
I realize that not everyone is a gossip-blogger, but surely these middle-aged or older guys had some concept of the size and scope of the One Direction phenomenon? Maybe not Mark Rylance, who seems to live in his own little (delightful) world. But Christopher Nolan would have and should have known. I mean, imagine that casting process. Imagine asking Harry Styles what he does for a living when he's not acting? I will give Nolan the benefit of the doubt on one thing, though: it's possible he saw Harry Styles and recognized that Harry has "the look" of a young British soldier during WWII and didn't really consider it any further. But even then… this story is strange rather than cute.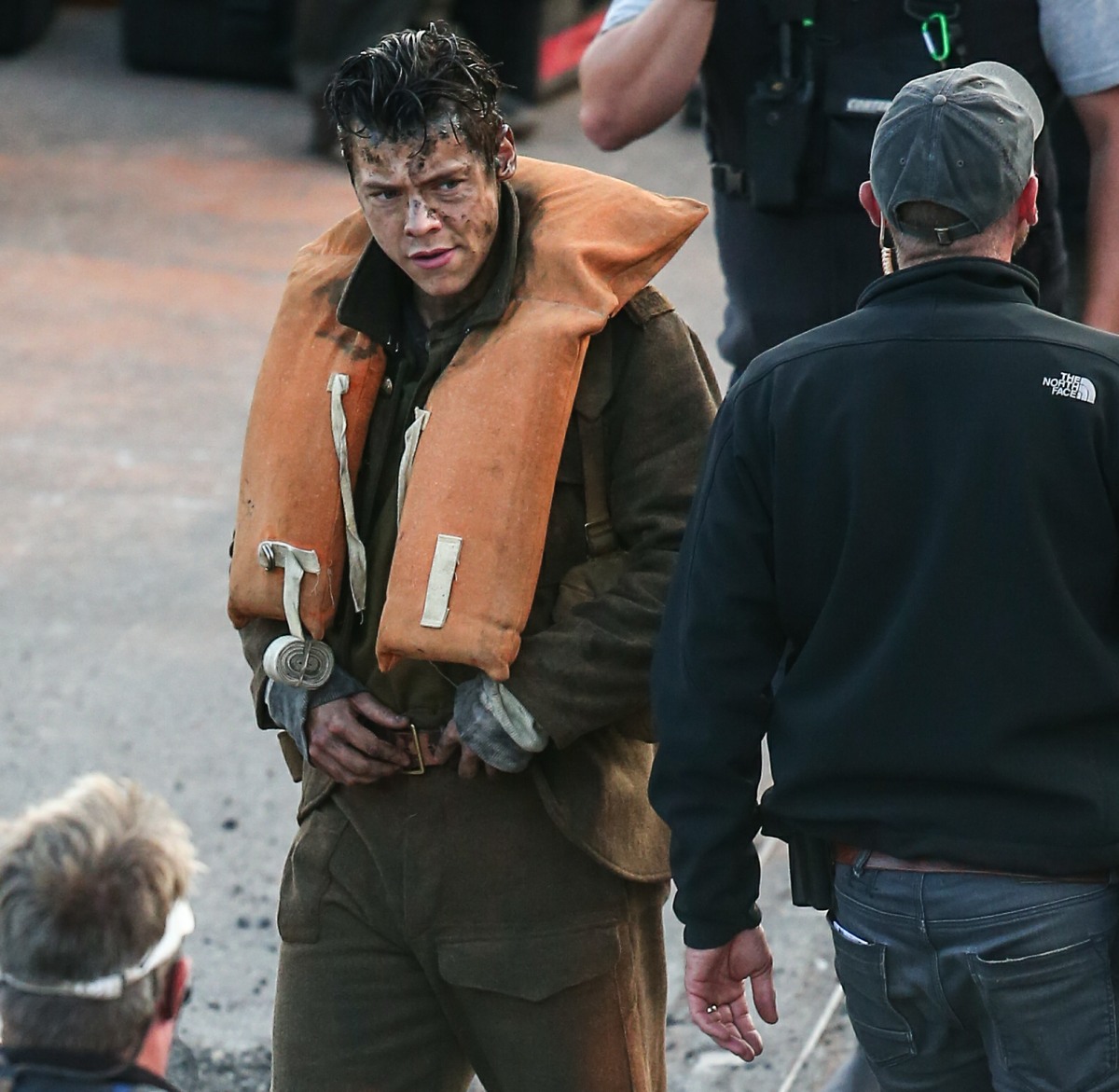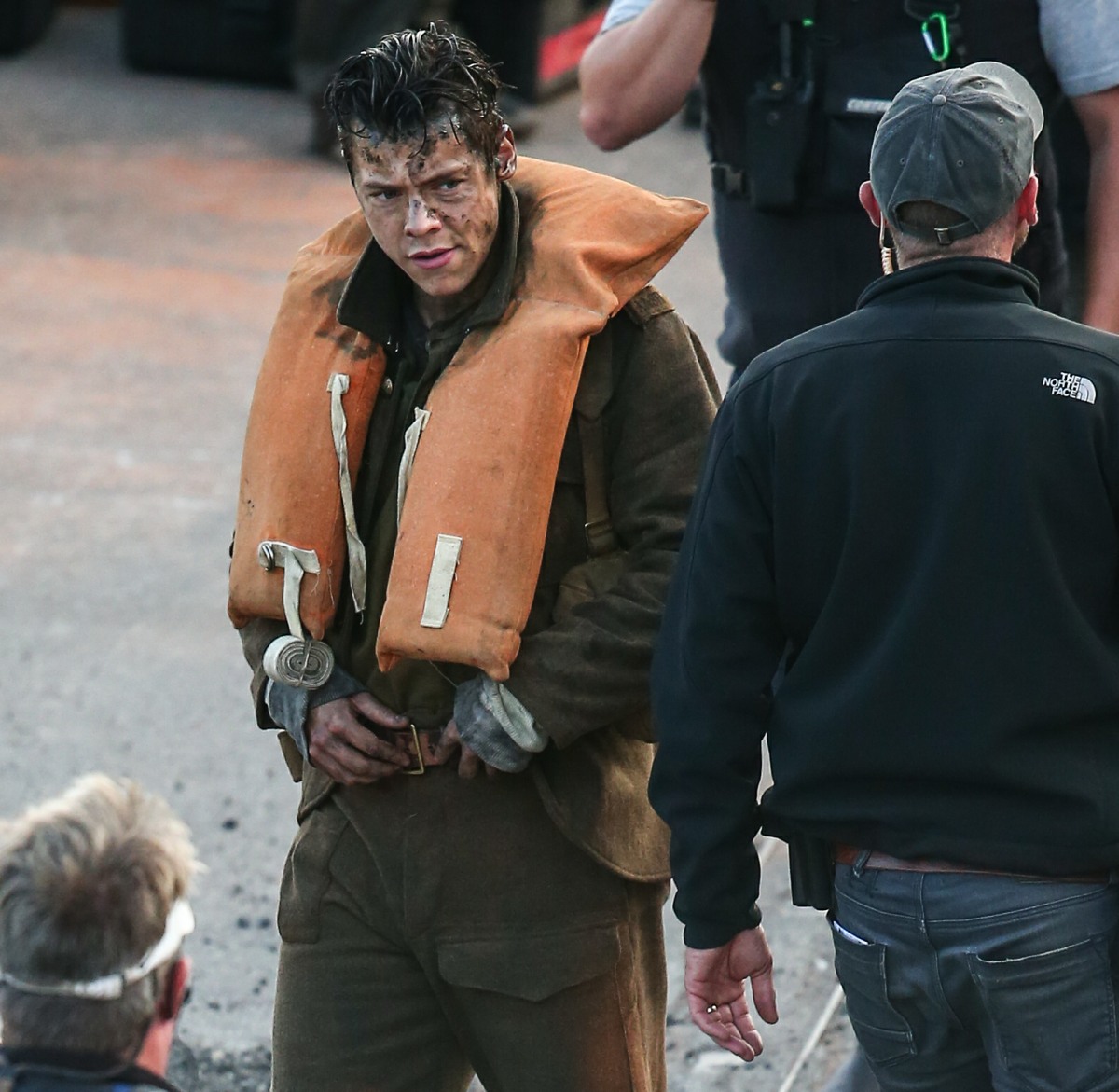 Photos courtesy of WENN.