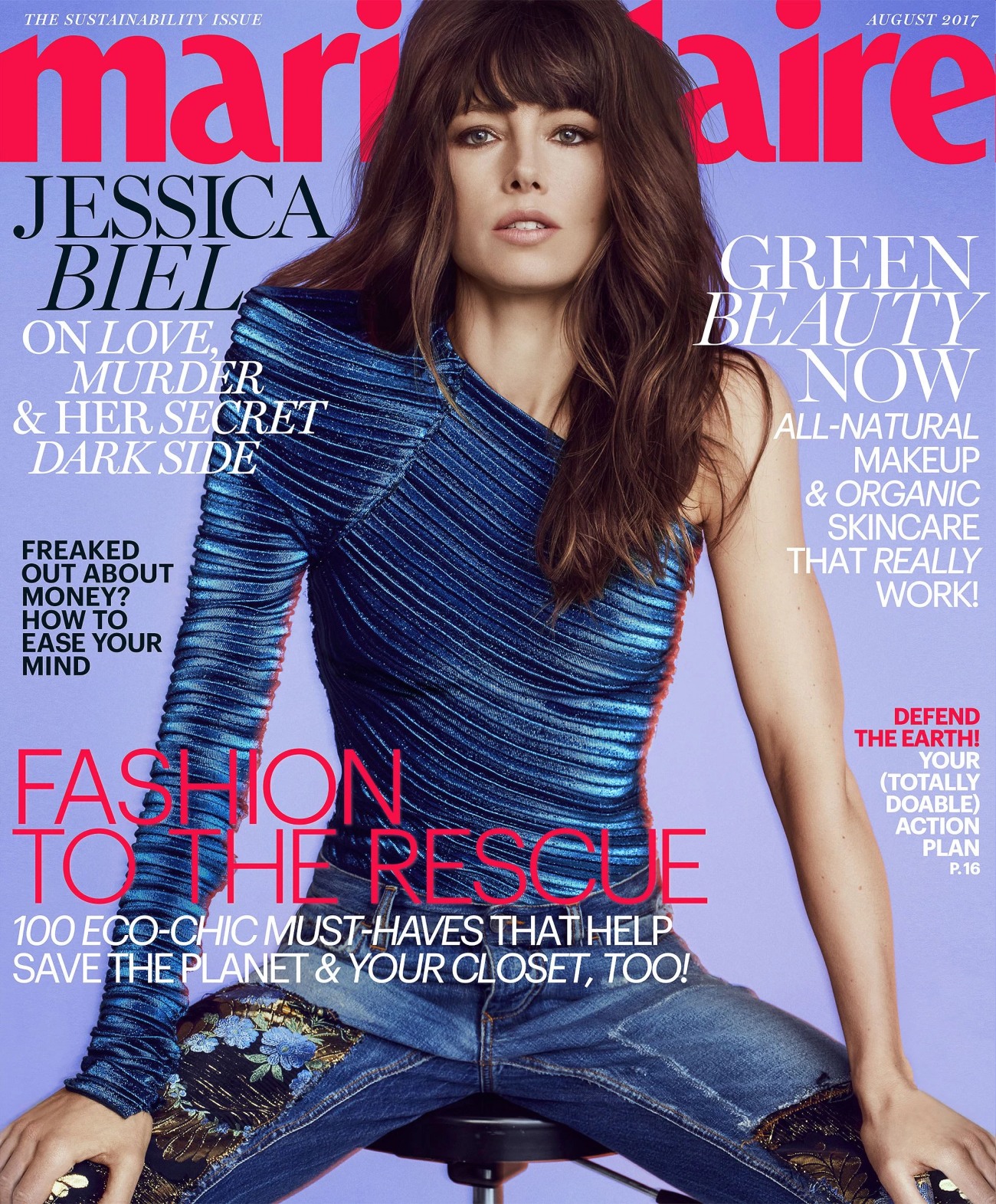 Jessica Biel: such an attractive woman, but such terrible styling instincts. She should have said "no" to everything on the cover of this Marie Claire. Like, everything, from the bangs to the top to the confused sexyface look. It's just not great. Anyway, Biel covers the August issue of Marie Claire because she's promoting her USA-network miniseries, The Sinner. I've discussed this before – I actually think it looks like an interesting miniseries, and I'm happy that Biel carved out this project for herself. She produced the miniseries and she stars as a wife and mother who kills a man in broad daylight, on the beach, with her family looking on. Here are some highlights from Biel's Marie Claire cover story:
Becoming a mom to son Silas: "You think you're a selfless person, and then you realize you're not. These little people come around, and they require so much, and your schedule is really not your own, nor is it important anymore, and it's very clear that it's your life now revolving around this dude. I'm not that person who feels like, 'Oh, my whole life changes for my kid, but it does.'"

On Justin Timberlake: "We have similar values; we believe in loyalty, honest. We like to have fun. We like a lot of the same things. Also, in the business, we're all very career-oriented, and you have to be a little selfish. I understand that about my peers — about being focused and driven — and if you can find that and someone who shares the same values as you, it's like: Score!"

Exploring her dark side: "I have challenges standing up for myself sometimes. Times when I don't trust my own voice. And that's the stuff I needed to bring out and explore to understand Cora. [exploring her dark side] "It's like a drug, like an adrenaline rush. There's a real catharsis…you're exhausted, you are free; you feel a lot of different things. For me, it's like a rebirth. Like I'm a phoenix rising up out of the ashes."

On her Hollywood experience as a child actor: "My Hollywood experience as a young person was never one of those True Hollywood stories where I was left alone to my own devices with no parental supervision. There was always somebody with me."

Her thoughts on the national political climate: "This is just where we are, and I just really, really, really want all the good work that's been done for women and women's rights and the environment to not get turned around."
Those quotes about Justin Timberlake… what? They have similar values like loyalty and honesty (like all those times he cheated on her when they were dating?) and then she goes immediately to being career-oriented and "a little selfish." I think that's very telling. I honestly believe that Jessica and Justin's marriage works because they are both focused on HIM. And just him. Their marriage is all about Justin Timberlake and how he feels. Biel just accepts that and thus, their marriage "works."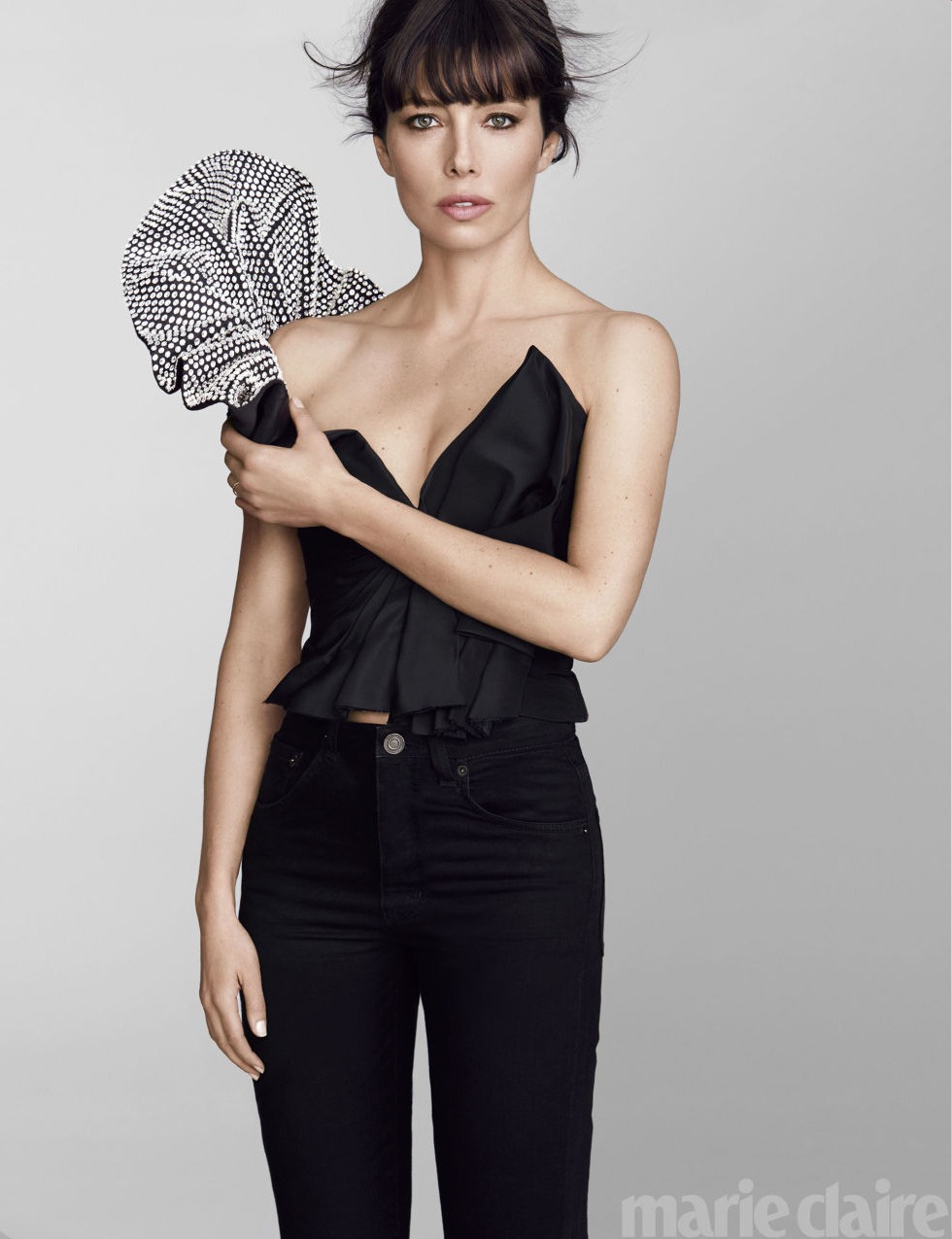 Photos courtesy of Marie Claire.