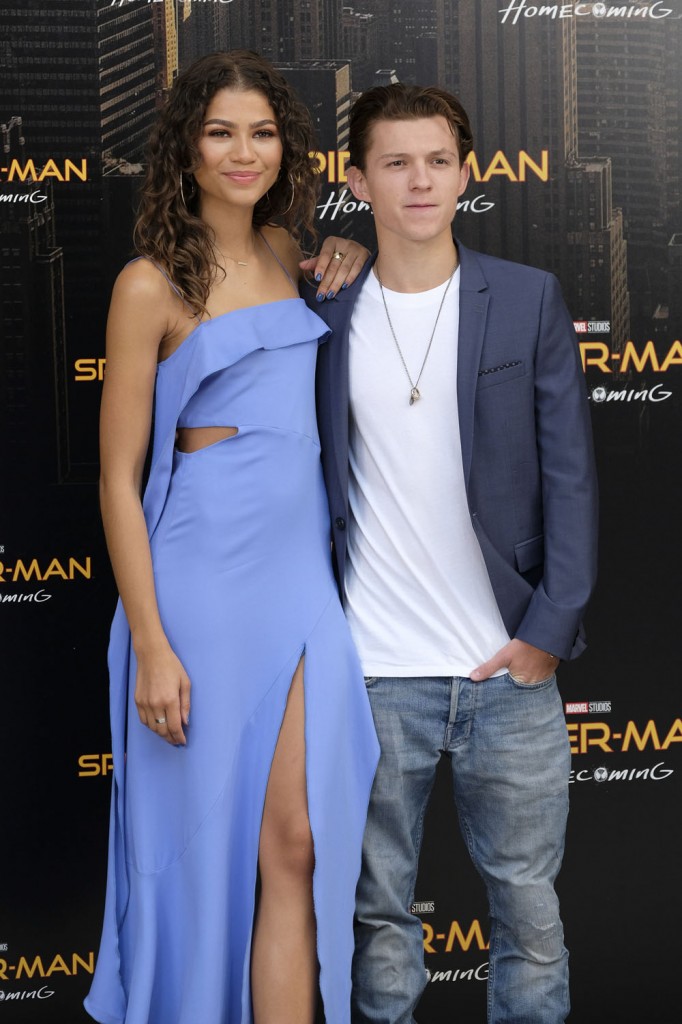 Very mild spoilers for Spiderman: Homecoming which should not ruin it
I had the chance to see Spiderman: Homecoming over the weekend and it was everything the critics said it would be. It was delightful, it was fresh and smart without being pretentious and the characters were wonderful. Tom Holland played the awkward nerd turned superhero struggling to find his place and Zendaya was a smart outcast from school whose position adjacent to Spiderman wasn't quite established yet. Without giving away spoilers, I'll just say there's some question as to whom she's playing and I do think she'll have a bigger role in future movies. There will be future movies! Homecoming has made almost $300 million worldwide in just a week and while War of the Planet of The Apes may cut into its second week take it's a huge success.
There's news that costars Tom Holland and Zendaya are dating, which makes a lot of sense. I got kind of giddy and happy for them while reading this. My only concern is that Zendaya has controlling stage parents. Remember when her dad chaperoned her date with Odell Beckham Jr? That was just last year. Here's People's announcement about the new-couple.
They may just be friends in Spider-Man: Homecoming, but stars Tom Holland and Zendaya found romance in real life, a source tells PEOPLE.

"They started seeing each other while they were filming Spider-Man," says the source. "They've been super careful to keep it private and out of the public eye but they've gone on vacations with each other and try and spend as much time as possible with one another."

Adds an insider: "They're both really ambitious and they challenge each other — but, most importantly, they make each other crack up. They seem to have a really similar sense of humor and love joking around together. They have great banter back and forth."

Shortly before the July 7 premiere of their film, Holland, 21, opened up to PEOPLE about how Zendaya, 20, has helped him navigate the spotlight.

"We are like the best of friends. She's so great and amazing," Holland said of his costar. "I'm a little worried [about dealing with fame … but] Zendaya is super famous and she's been through this and I just call her up and say, 'How do I manage being famous?' I'm very glad I have a friend like her."
I have mixed feelings about Tom and Zendaya dating. They're super cute together, they're an age-appropriate match with a lot in common, but they're going to be doing a couple of sequels together probably. They will be working together for years so this could get complicated. When I break up with someone I usually need some time apart from them, and that's why they say don't date people from work. I wish I would have heeded that advice in the past. However People points out that Kirsten Dunst and Tobey Maguire dated after doing Spiderman together in 2002 (how do I not remember this?) and that they broke up before their third sequel in 2007. From outside appearances that worked out fine but I bet there was drama behind the scenes.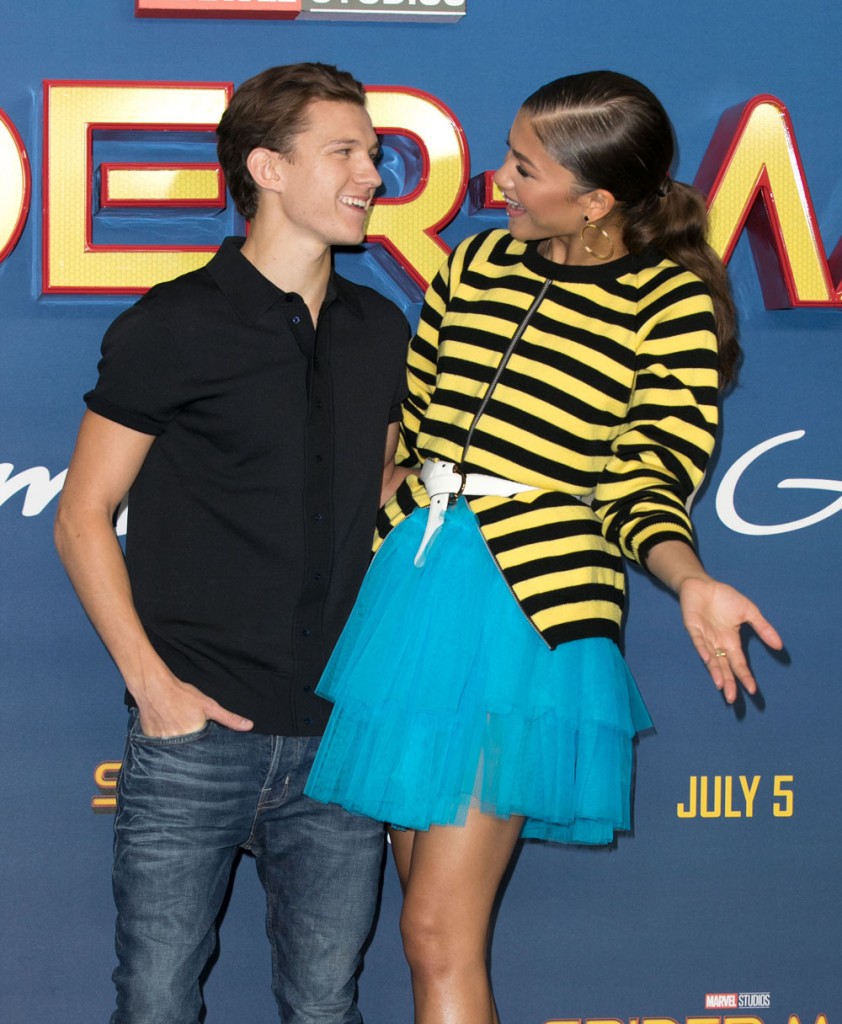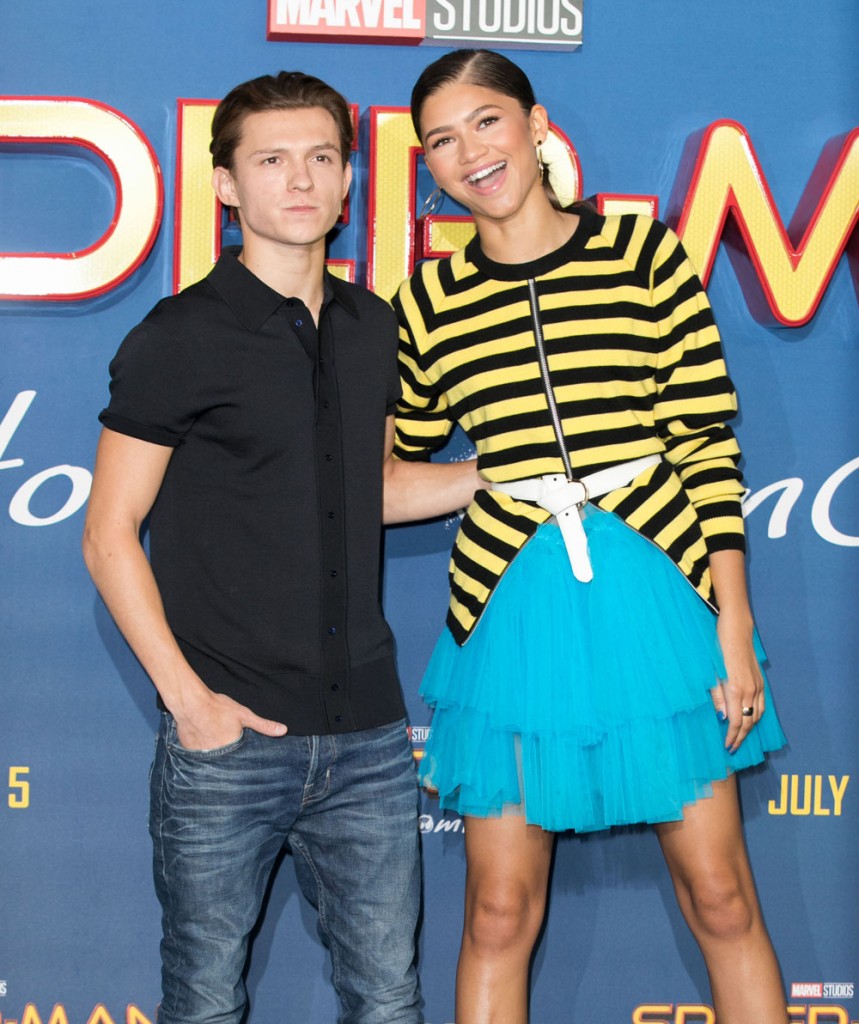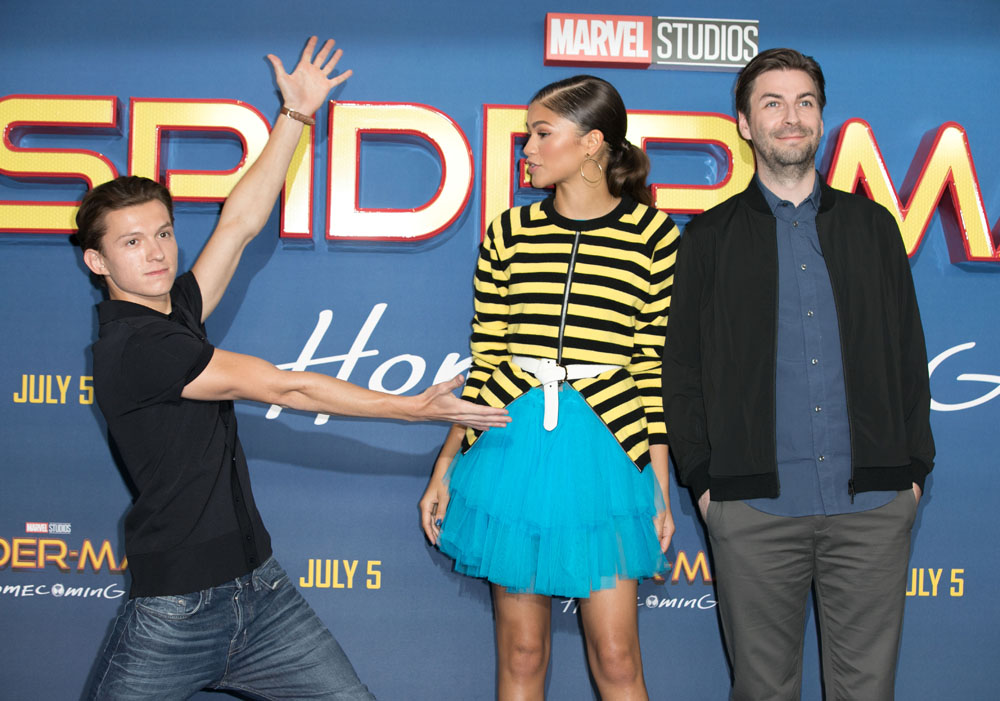 Photos credit: WENN.com