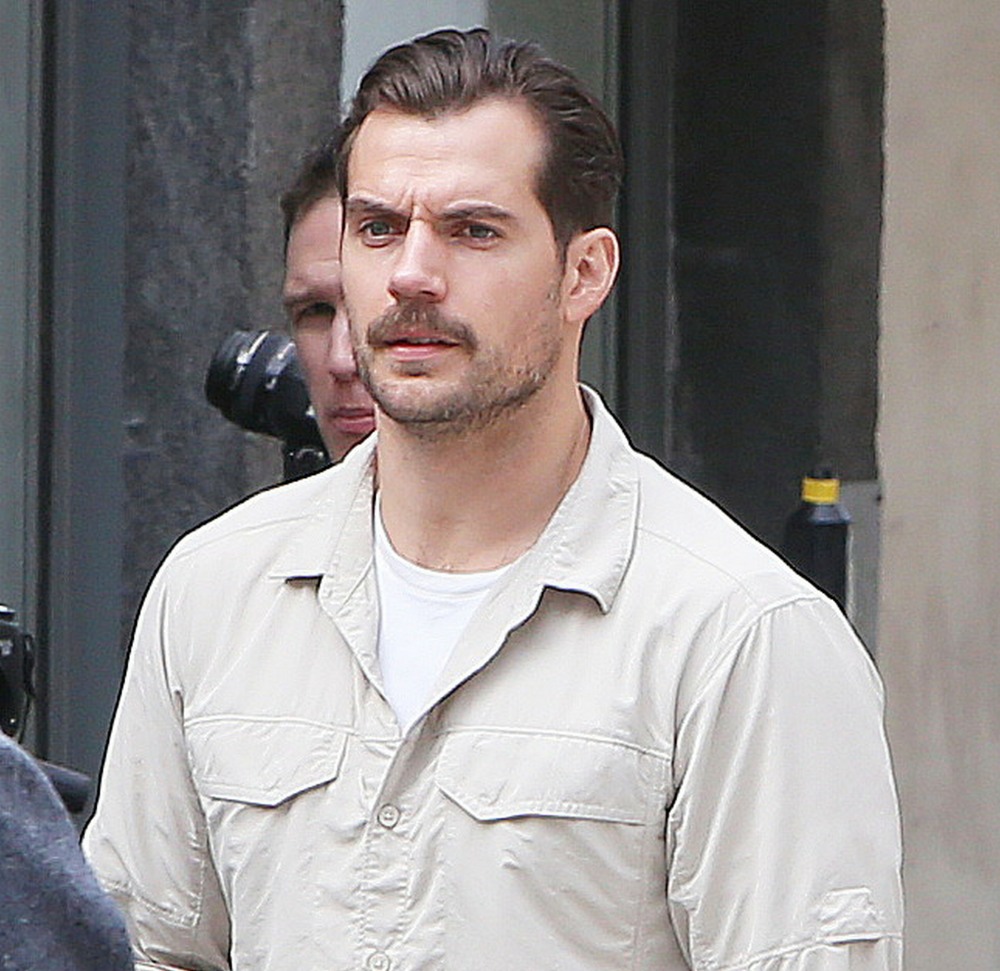 More than a year ago, Henry Cavill finally broke up with his teenage girlfriend. Cavill, who is currently 34 years old, met a college freshman named Tara King at some point in 2015. They became involved very quickly, and she got invitations to travel around the world with him. He even took her to the Oscars in 2016. I always wondered: isn't she missing class?? But so it goes when you're a movie star dating a college student, I guess. Whatever happened between them, it was bad for his image and it made him seem very creepy (IMO). I'm saying that as someone who actually liked him with Gina Carano, his off-and-on girlfriend for several years, circa 2012-2013. They seemed well-suited for each other. Well, guess what? The Sun claims that Cavill has found love with another stuntwoman!
Superman star Henry Cavill has grown close to a stuntwoman on the set of the new Mission: Impossible film. Pals say Henry, 34, and Lucy Cork, 25, who used to compete in pole dancing contests, have become intimate during film breaks in New Zealand. The Jersey-born actor and Lucy, of Cobham, Surrey, have told friends they are likely to "go public" in November at the premiere of super-hero film Justice League.

A source said: "Their relationship is the talk of the Mission: Impossible 6 film set. When Lucy is around, Henry goes so weak at the knees it's like Superman has had a dose of kryptonite. She is super excited to be getting close and personal to Superman. She jokes she's Lois Lane, the superhero's fictional lover."

Agents for Henry did not respond to requests for a comment.
You can see some social media photos of her at The Sun. Her Instagram is set to "private," so I can't creep on her, and she hasn't updated her Twitter in a while. The vibe I'm getting from her is that she's pretty low-key and normal, and sort of Gina Carano-esque. Like, she's very strong and fit, and I think that's Cavill's "type" – he likes to be with a woman who spends as much time in the gym as he does. He likes the look of a lady who could conceivably kick his ass. So, no, I don't hate this. Plus, she's not a college freshman, so I already approve.
Photos courtesy of WENN, Instagram.