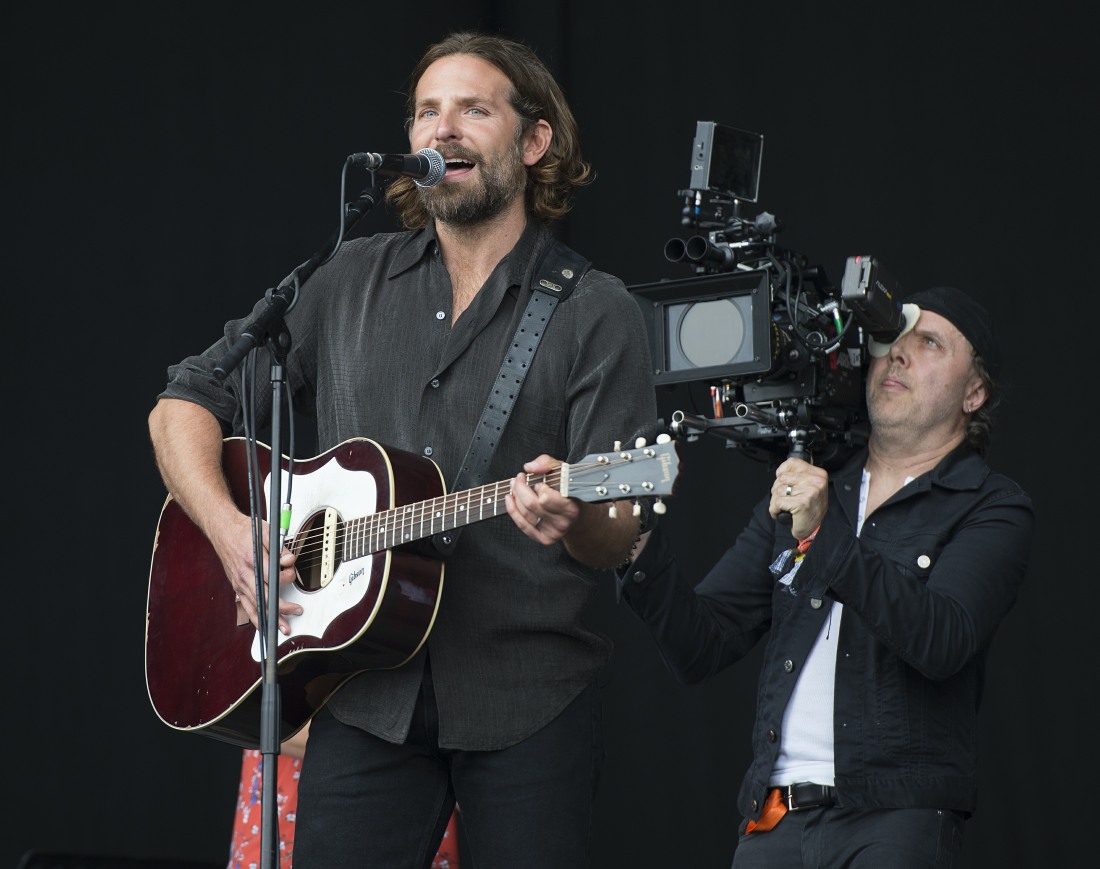 It feels like Bradley Cooper has been working on A Star Is Born for years. I do think he's been trying to put the film together for years, but they've only been filming for, like, three or four months? Bradley is directing the remake, plus he's starring in the "Kris Kristofferson role" as the has-been rock star who falls for his young protege, played by Lady Gaga. The film will obviously be a musical and the belief was that Bradley and Gaga would sing all of the songs, as Kris Kristofferson and Barbra Streisand did in their version. No one is worried about Gaga's voice, although I think we should be worried about her acting, right? And no one is worried about B-Coop's acting, although I guess we should be worried about his singing. Star Magazine says that despite all of his vocal training for this role, B-Coop still can't carry a tune.
Bradley Cooper may want to quit while he's ahead. Despite being a big-screen star with a supermodel baby mama, Cooper is convinced that he can also make it as a musician! But on the set of his upcoming remake of A Star Is Born, cringing crew members – and their ears – say otherwise.

"Brad's been taking singing lessons since 2015 and put two full solo numbers in the movie for himself," says a source, who admits Cooper should leave the vocals to his costar, Lady Gaga! "He's awful, Brad can't sing at all and no one has the guts to tell him," spills the snitch. "Producers are going to need to dub his vocals using Keith Urban or someone like that – there's no way they can let his real voice stay in the movie. That's how bad he is."
[From Star Magazine, print edition]
I wonder if this is partly the reason why Beyonce exited the project? The official reason was "scheduling," but maybe Bey was like, "Let's harmonize!" and they tried it and she was like "yeah, no thanks." As for the idea that Bradley would need someone to dub his vocals… that might happen. It wouldn't surprise me at all, even if Bradley's voice isn't as terrible as Star claims. Isn't it also possible they could blend Bradley's voice with someone else's?
Bradley was at Glastonbury last month, and he got permission to film some scenes there, which is why he took the stage (the photos in this post are from Glastonbury). Glastonbury peeps: did you hear B-Coop sing? Was he wretched? Or fine?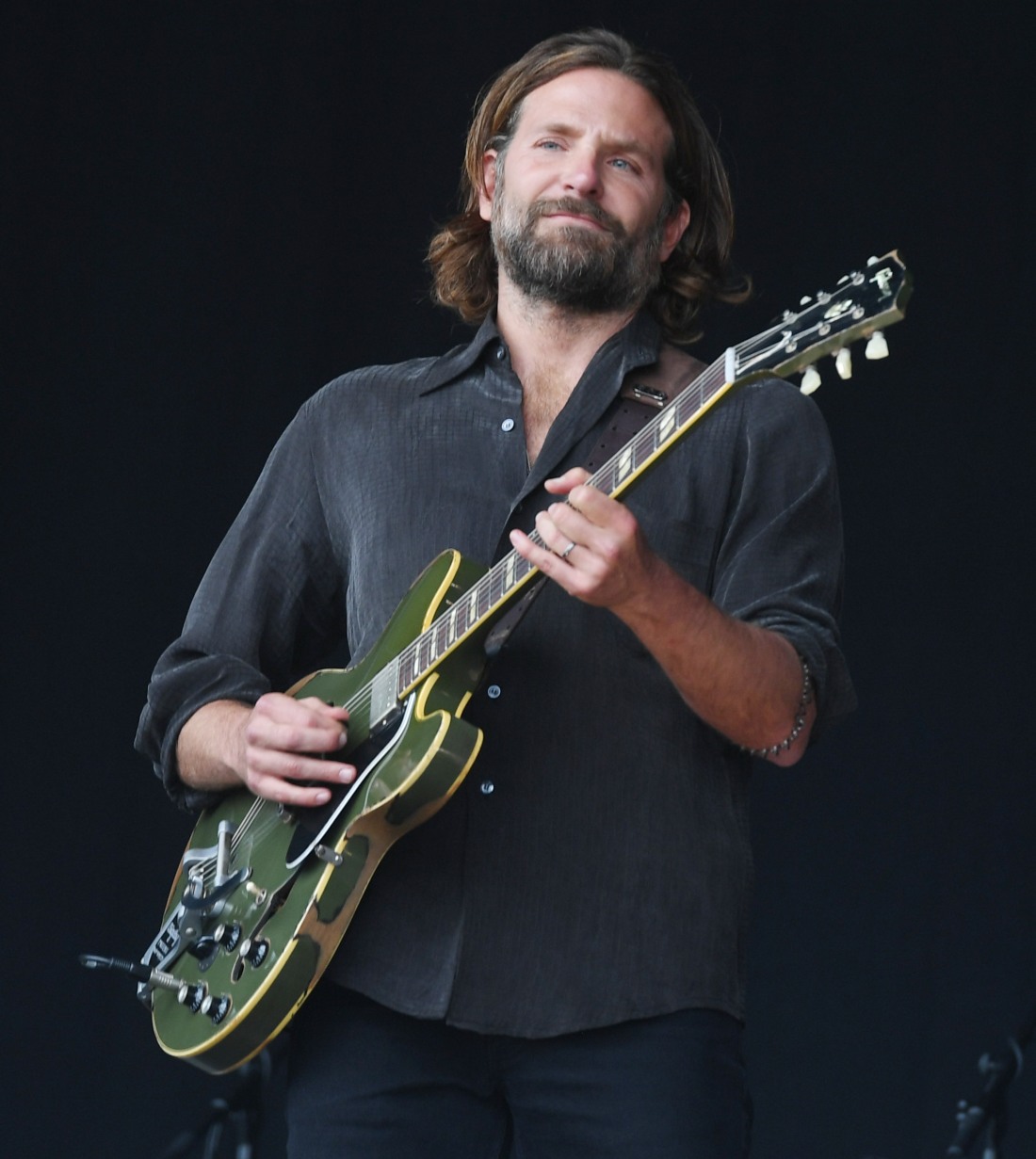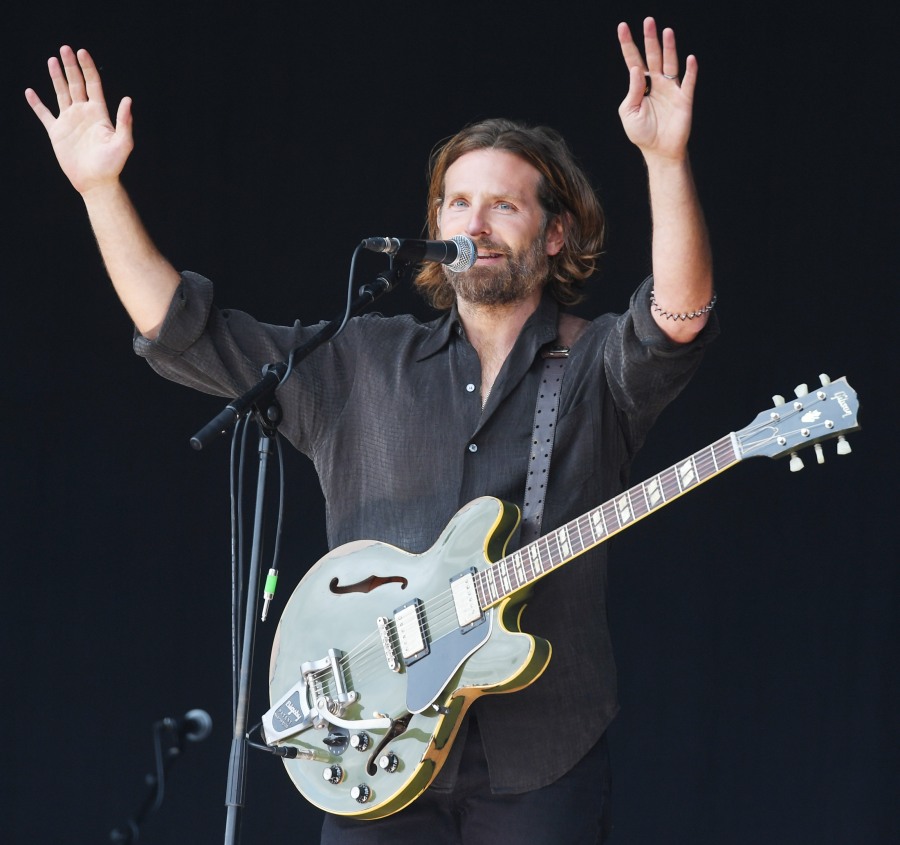 Photos courtesy of WENN.