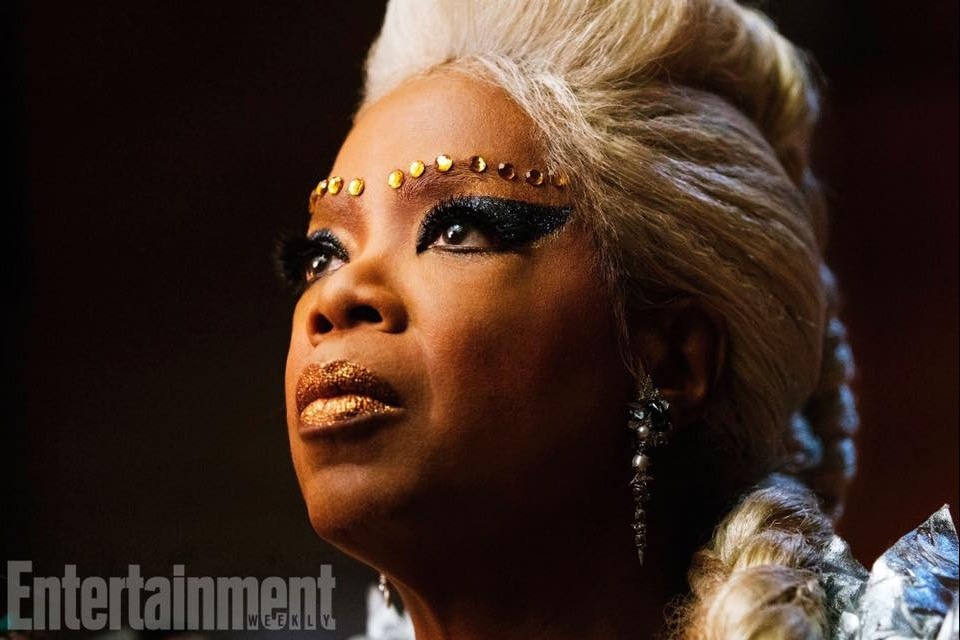 The annual Disney expo/conference was held this weekend, and every year, I'm sitting here like "Crap, I forgot all of these films were Disney properties now." Not just the films we expect to be Disney-branded movies, like animated princess films and family-friendly entertainment. Now the Marvel films are under the Disney banner, as are the Star Wars films and more. So, here is some new stuff, which Disney has held on to for months, waiting for the D23 conference so they can unload a bunch of new trailers, posters, behind-the-scenes videos and more.
The Last Jedi. We've already seen the first trailer for The Last Jedi, at the D23 expo, Disney released a behind-the-scenes video with some short little interview clips with the actors. Sigh… this is going to be both good and sad.
A Wrinkle in Time. I love the fact that Ava DuVernay and Disney are working together now, and that Disney hired Ava to make A Wrinkle in Time, a film adaptation of the popular kids/young adult book by Madeleine L'Engle. I love that Ava cast the film with diversity, hiring Gugu Mbatha-Raw, Reese Witherspoon, Chris Pine, Mindy Kaling and Oprah Winfrey in big roles. Here's the first trailer:
Mary Poppins Returns. Emily Blunt is the new Poppins (mind the Poppins!) and here's the "interactive poster."
Emily Blunt is Mary Poppins in the upcoming sequel, #MaryPoppinsReturns. The brand new film opens in theatres December 2018. #D23Expo pic.twitter.com/egxozrpRbr

— Walt Disney Studios (@DisneyStudios) July 15, 2017
The Avengers: Infinity War. Marvel showed some footage of Infinity War at the D23 expo, but they're not putting that footage online, so all we have are descriptions of what the footage shows. Apparently, Thanos the "cosmic death-dealer" is around and he's played by Josh Brolin. Marvel pres. Kevin Feige confirmed that every single person in the Marvel universe is going to make an appearance in Infinity War.
Dumbo. A live-action remake of Dumbo is going to happen, with Tim Burton directing. I kept waiting to read the sentence "and Johnny Depp will star as Dumbo," but it never came. The projected cast will include Colin Farrell, Michael Keaton, Danny DeVito and Eva Green. No Depp?
Aladdin. They apparently found an actor to play Aladdin, hallelujer. And it's not Ansel Elgort, so sad for him. Naomi Scott has been cast as Princess Jasmine and Mena Massoud will be Aladdin.
Black Panther. No new trailer or anything, but Chadwick Boseman was at the expo to hype Black Panther and sign a lot of stuff.
Director Ryan Coogler and @chadwickboseman at the Marvel Studios booth. #BlackPanther #D23Expo pic.twitter.com/TZC8tLEU9w

— Marvel Studios (@MarvelStudios) July 14, 2017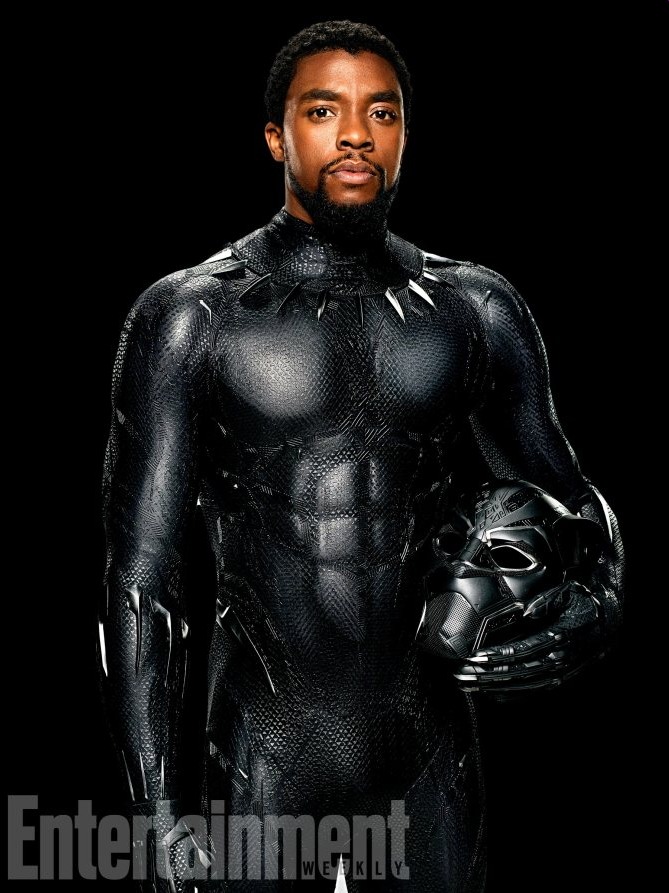 Photos courtesy of Disney, Marvel and Entertainment Weekly.