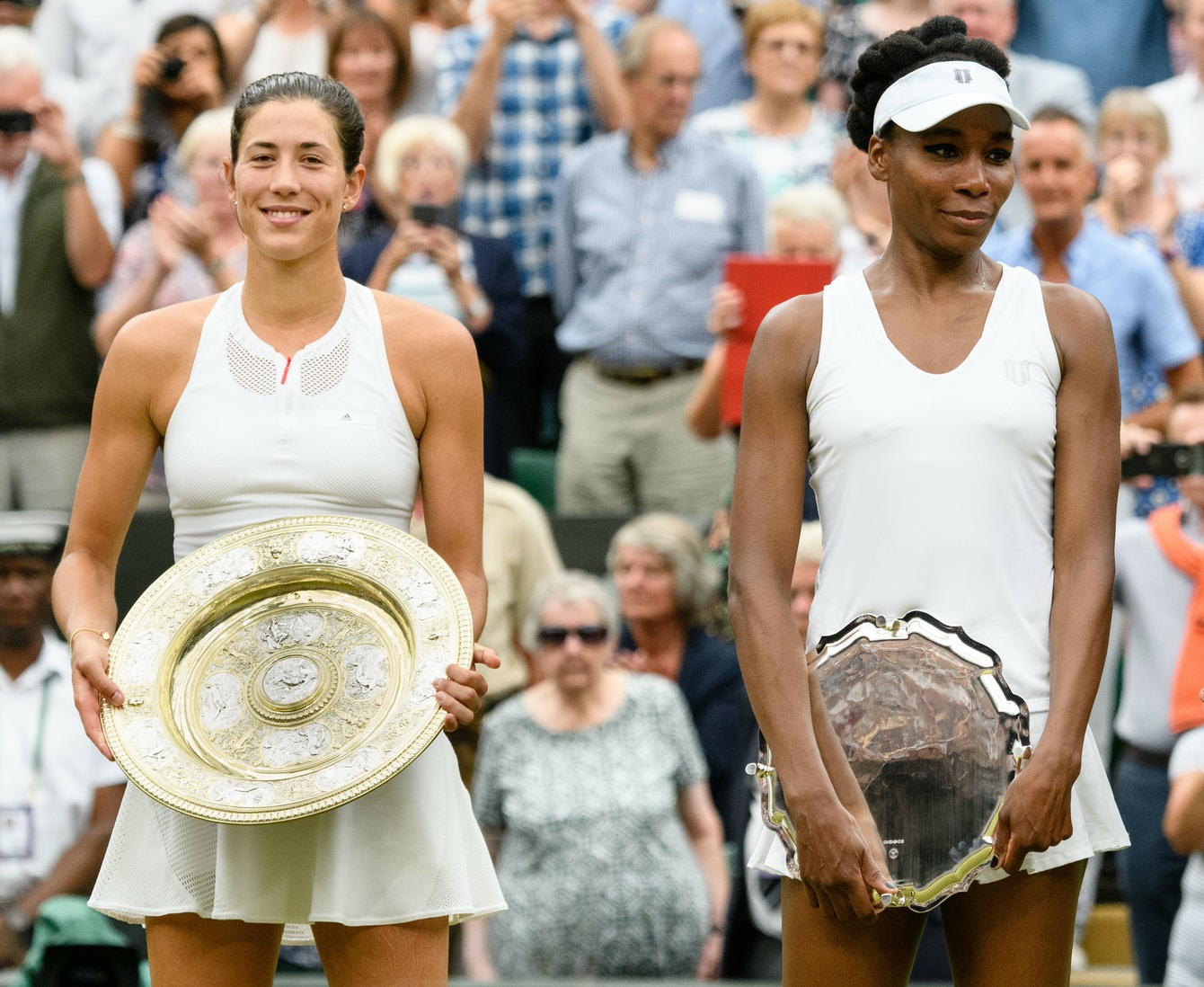 If you follow me on Twitter, you probably saw that I was kind of broken up about the women's singles final at Wimbledon on Saturday. Venus Williams lost. She lost to Spain's Garbiñe Muguruza, who was the 2016 French Open winner, and a finalist at the 2015 Wimbledon, where she lost to Serena Williams. I went into this knowing that Muguruza seemed to be on fire in the matches leading up to the final. Some even compared her (favorably) to Serena, as in Muguruza suddenly started playing with freedom and ease and passion. I still thought that Venus had a good shot, especially considering that she's won Wimbledon five times in singles, and that she was the sentimental favorite for most people, I feel certain. Plus, Venus had been on fire too – she dispatched with British favorite Johanna Konta emphatically in the semifinal, and I thought it was a preview of things to come. 'Twas not to be.
What was particularly painful is that after a very tight and tense first set, Venus seemed to lose confidence right after she had – and lost – set point. Muguruza went on to break Venus's serve, winning the first set, and then Venus literally didn't win a game after that. In tennis terms, it's called a "bagel." As in, Venus lost the second set 6-0. The zero is the bagel. It felt like the second set went by in about five minutes, as Venus lost focus and Muguruza just started rolling over her. Muguruza is now the only player in history to beat Venus and Serena in Slam finals (she beat Serena at the French Open last year). Wimbledon even republished the two-year-old clip of Serena telling Garbine "you'll be holding this trophy very, very soon – believe me" after Serena beat her in 2015. I doubt Serena knew how this would play out.
Again, I don't dislike Muguruza at all – I started following her career after Wimbledon 2015, and I root for her every time she's not playing against a Williams sister. She's got a great game, she's aggressive, she has a lot of power, she's a great server. She's the future of women's tennis if she can keep her head on straight and stay focused. But still… it would have been nice if Venus had won. I'm just so sad about it. Some people wonder if the events of the past few months took more of a toll on Venus than she let on. Perhaps.
Some post-match interviews. Garbine couldn't have been sweeter, and Venus couldn't have been more graceful and gracious. But this one still stings.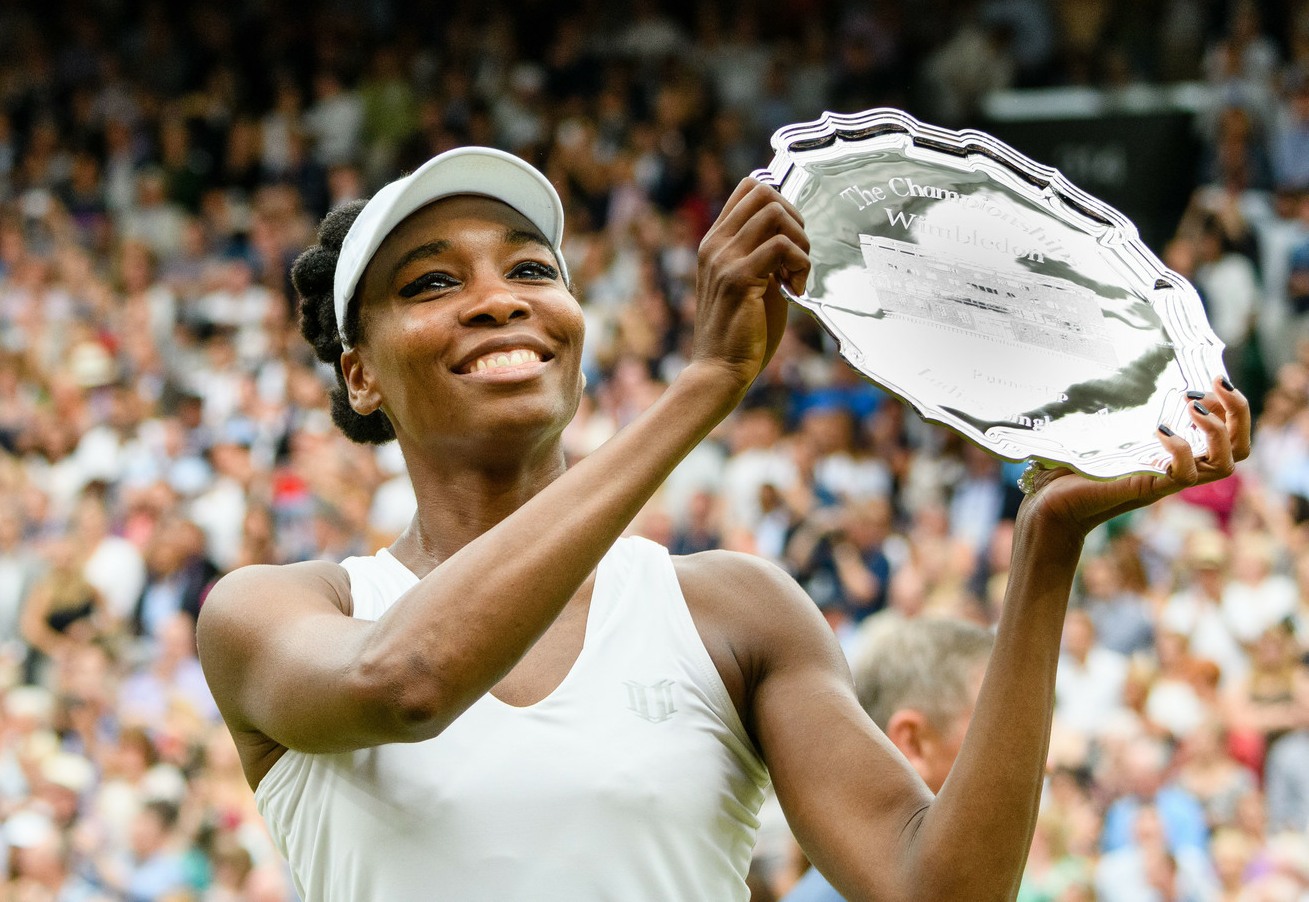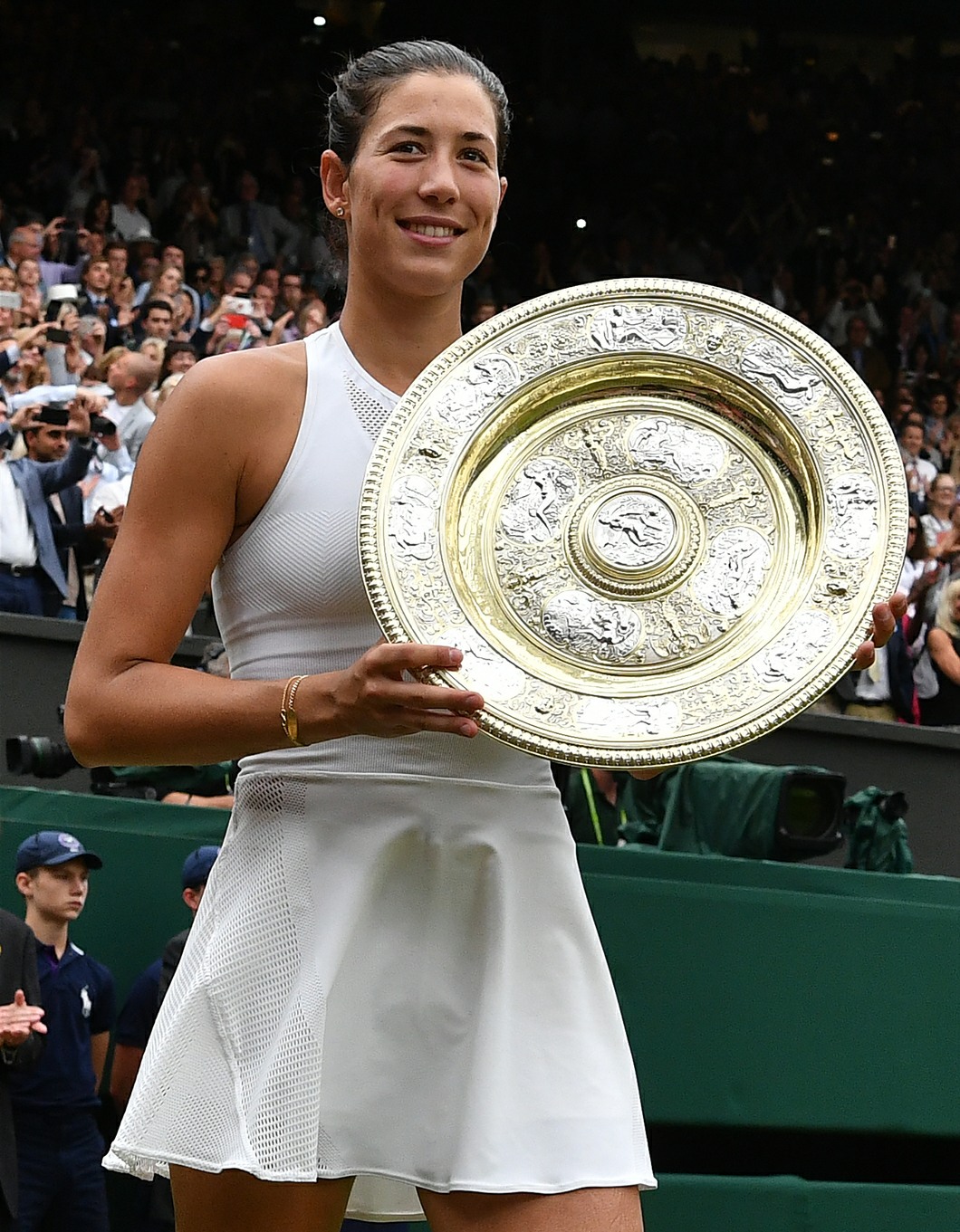 Photos courtesy of Pacific Coast News.