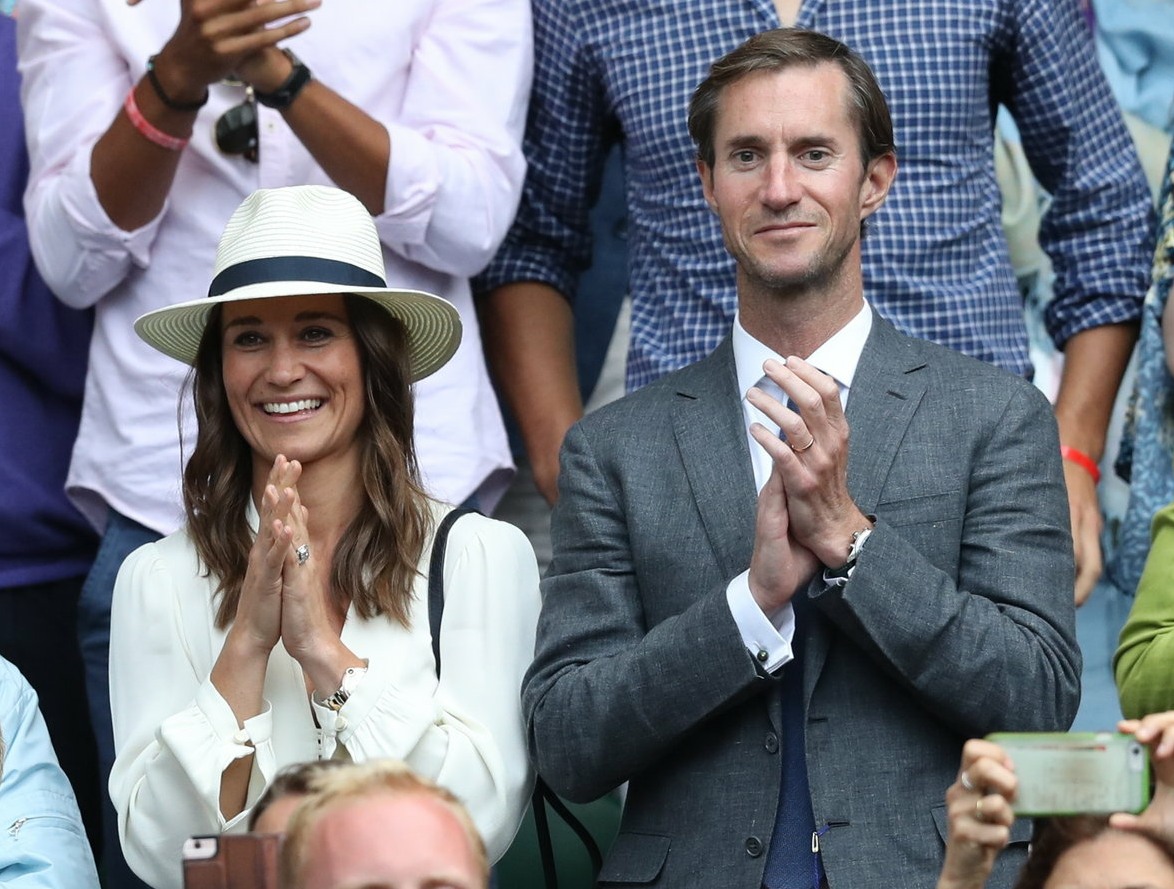 Note: I'll be covering the fashion from the Wimbledon men's final tomorrow! Gotta wait for the photos to come in, plus I want to, you know, actually watch what happens in the men's final.
These are some photos from Day 11 and Day 12 of Wimbledon, the fashion from some of the attendees. It's still worth noting that in previous years, the Duchess of Cambridge has come out to watch Wimbledon matches in the second week, like quarterfinals or semifinal matches. She did not do that this year, her first year as patron of Wimbledon, a job she took over from the Queen. It's funny, isn't it? As soon as she could actually get "credit" for working (going to see tennis whilst sitting in the Royal Box), she stops doing it. It's even more notable this year because Kate's mother and sister have been spectators at Wimbledon multiple times over the past fortnight. Both Pippa Middleton and Carole Middleton came out on Day 11, Friday, for the men's semifinals.
Pippa Middleton brought her husband, Terribly Moderately Wealthy James Matthews, to see Roger Federer's SF. This was TMW James' first appearance at Wimbledon this year, although he went as Pippa's date to Wimbledon last year, before they got engaged. For Friday, Pippa wore this Isabel Marant Etoile dress, which costs $490. It's either sold out already, or soon will be. You know what this reminds me of? Kate's matron-of-honor dress from Pippa's wedding. Only this dress is a lot cuter. I'm not going to complain about the hat, because a lot of people (men and women) wear similar hats to the big tennis matches. Plus, I kind of like this hat on Pippa. It's actually kind of flattering. Also: does anyone else feel sorry for TMW James? It already feels like he's in over his head.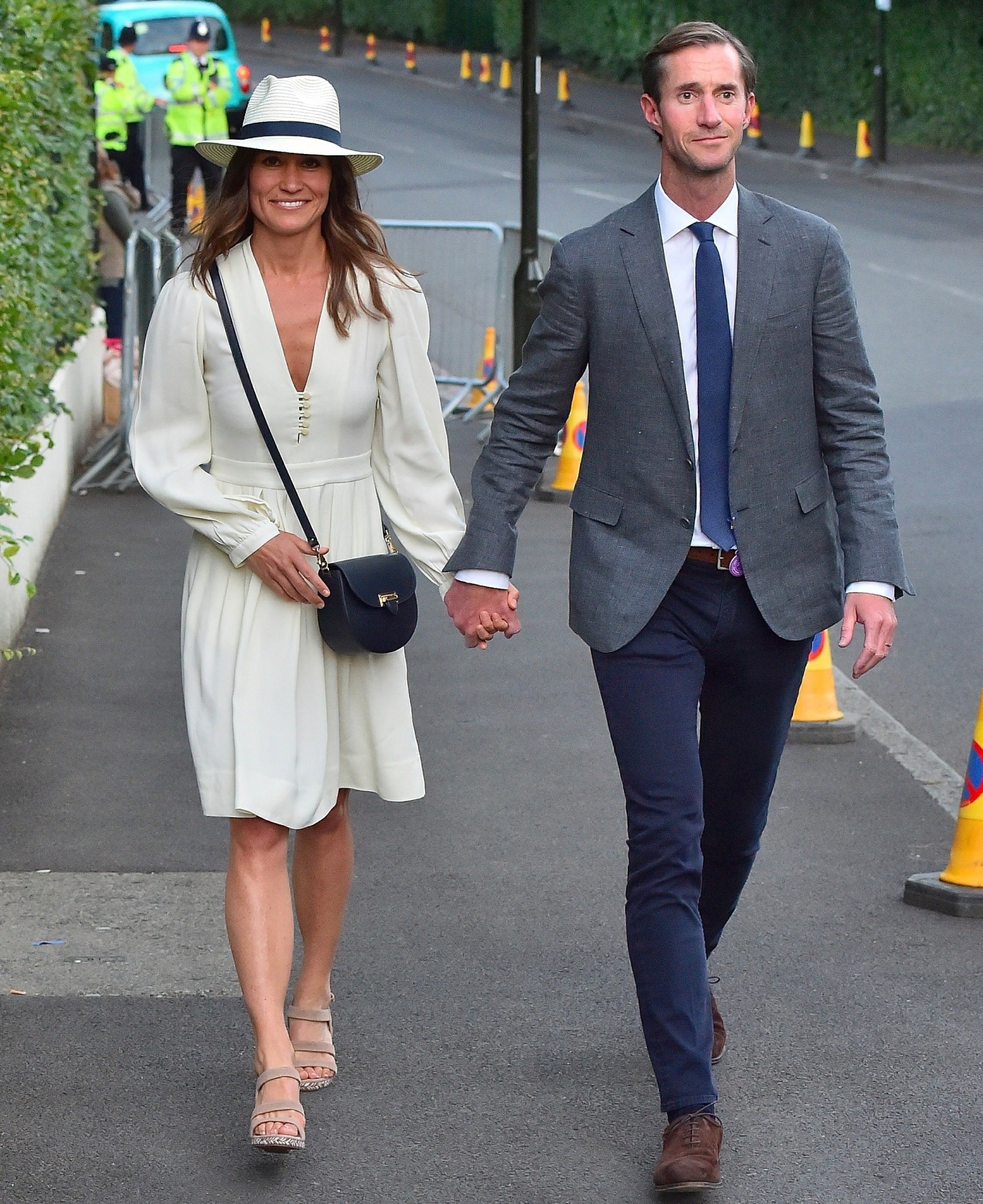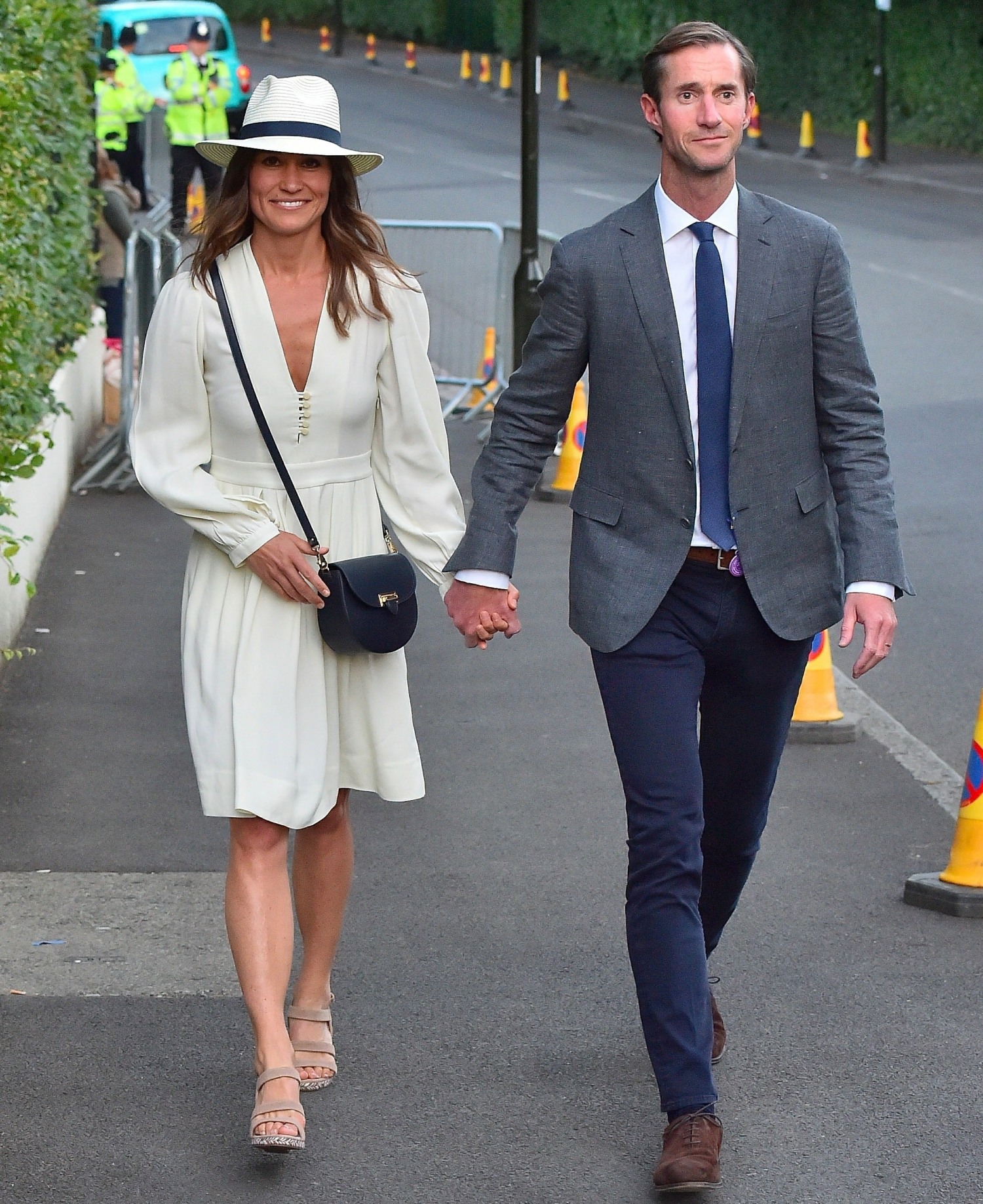 Here's Carole Middleton, wearing a strange kind of pantsuit for Day 11. She has basically only come out to watch Andy Murray and Roger Federer, but mostly Roger.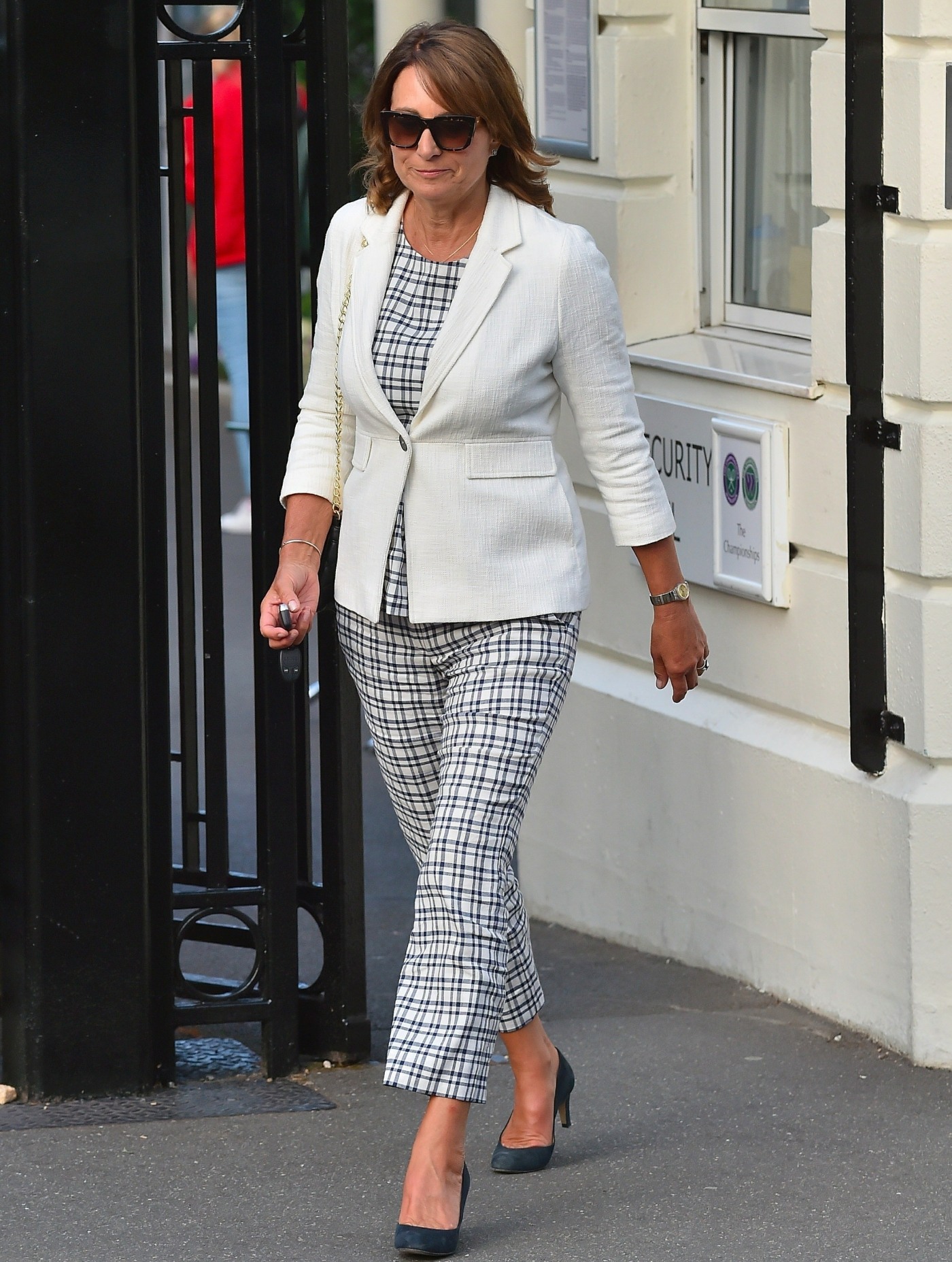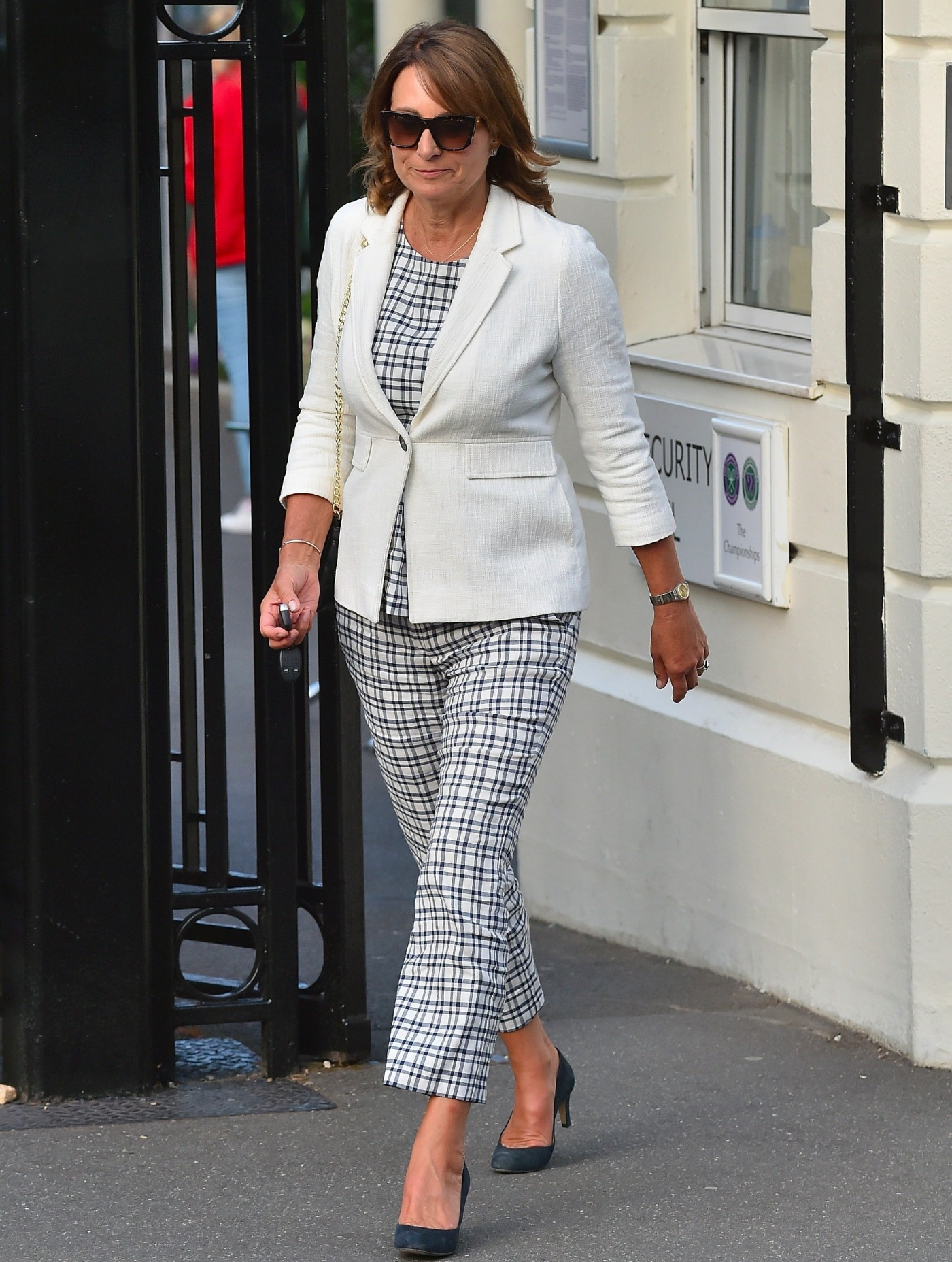 Here's Hilary Swank with her boyfriend Philip Schneider at the Women's Final on Saturday. I don't mind hot pink in general, but this dress seems… strange on Hilary.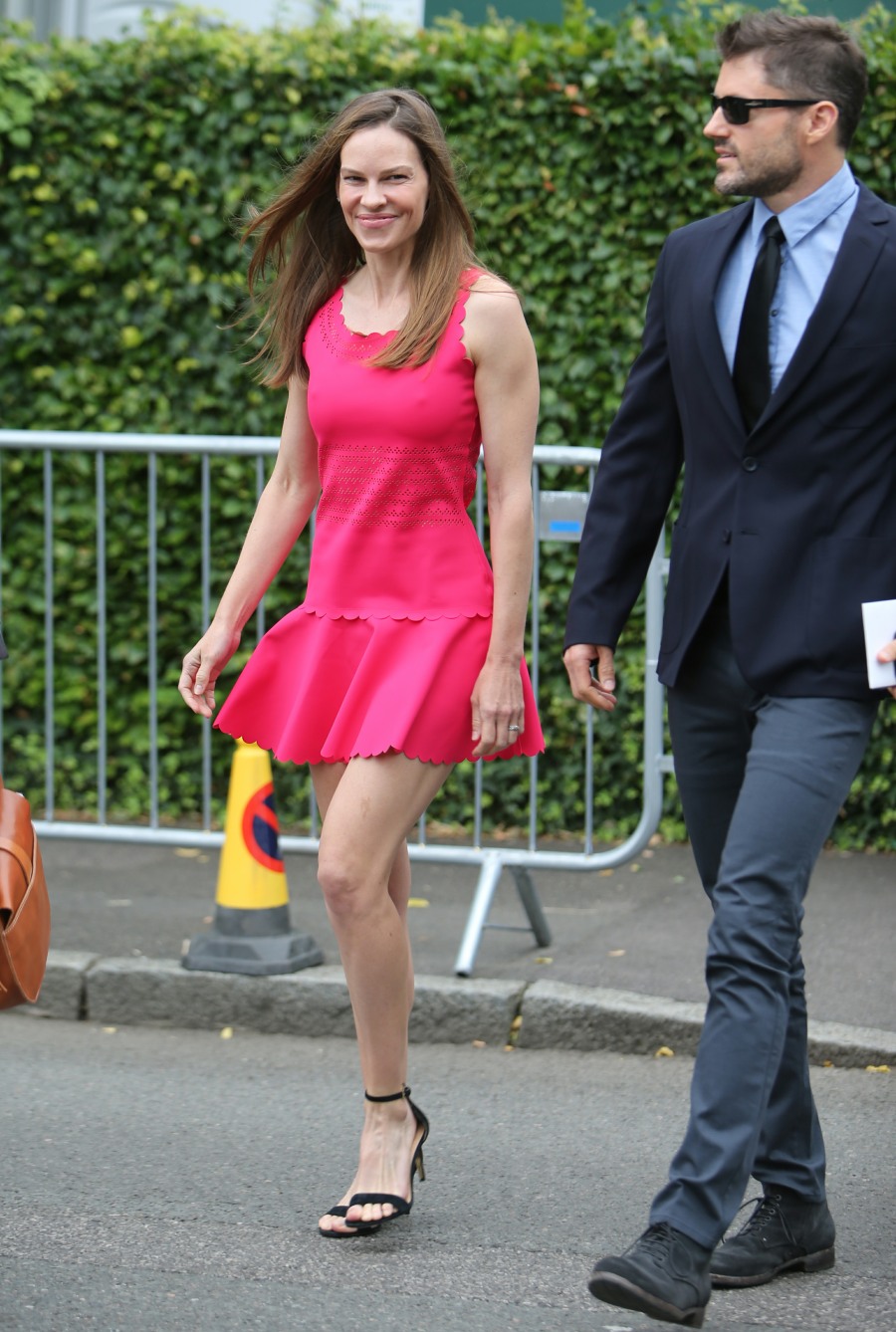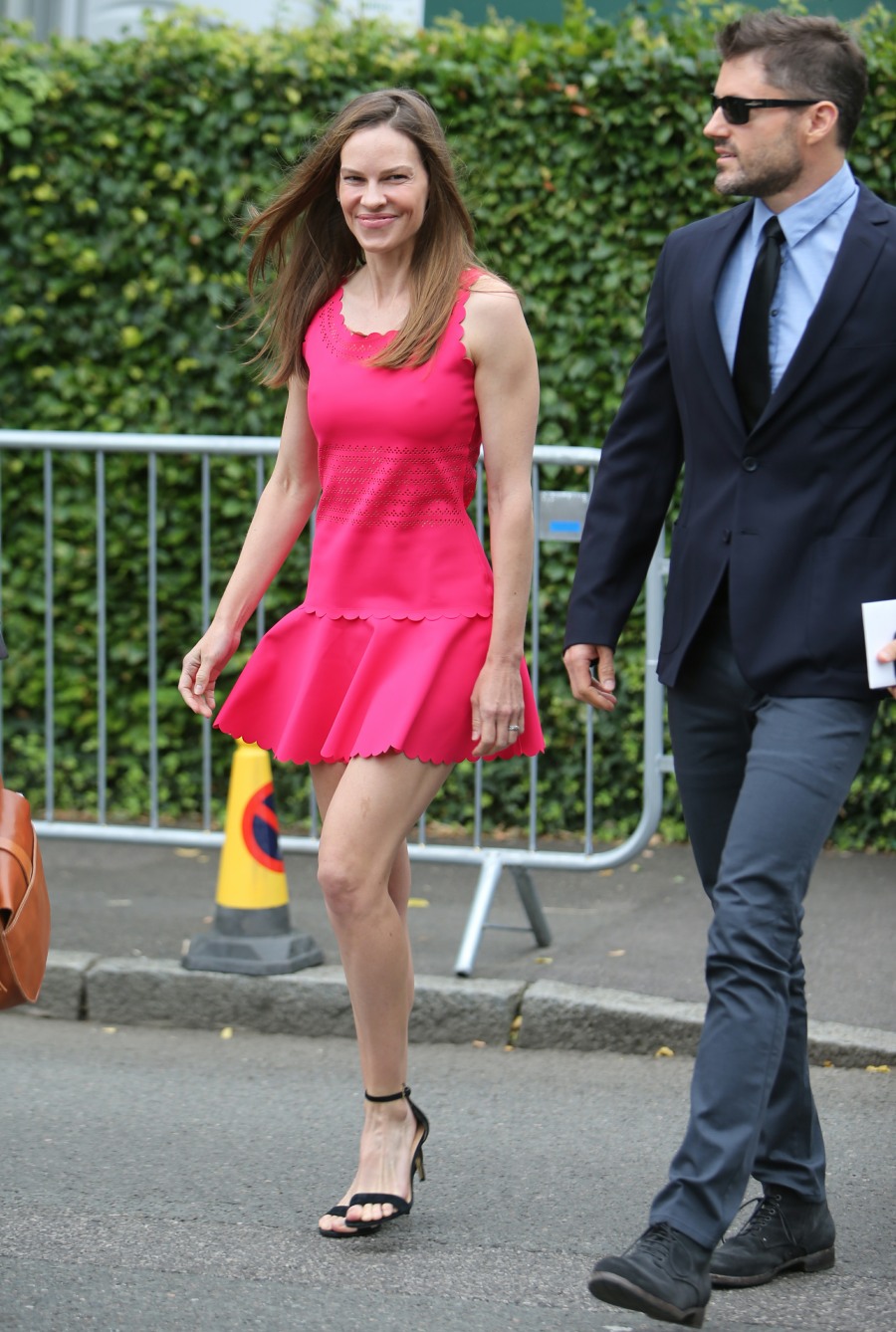 Olivia Palermo looked awesome for the Women's Final.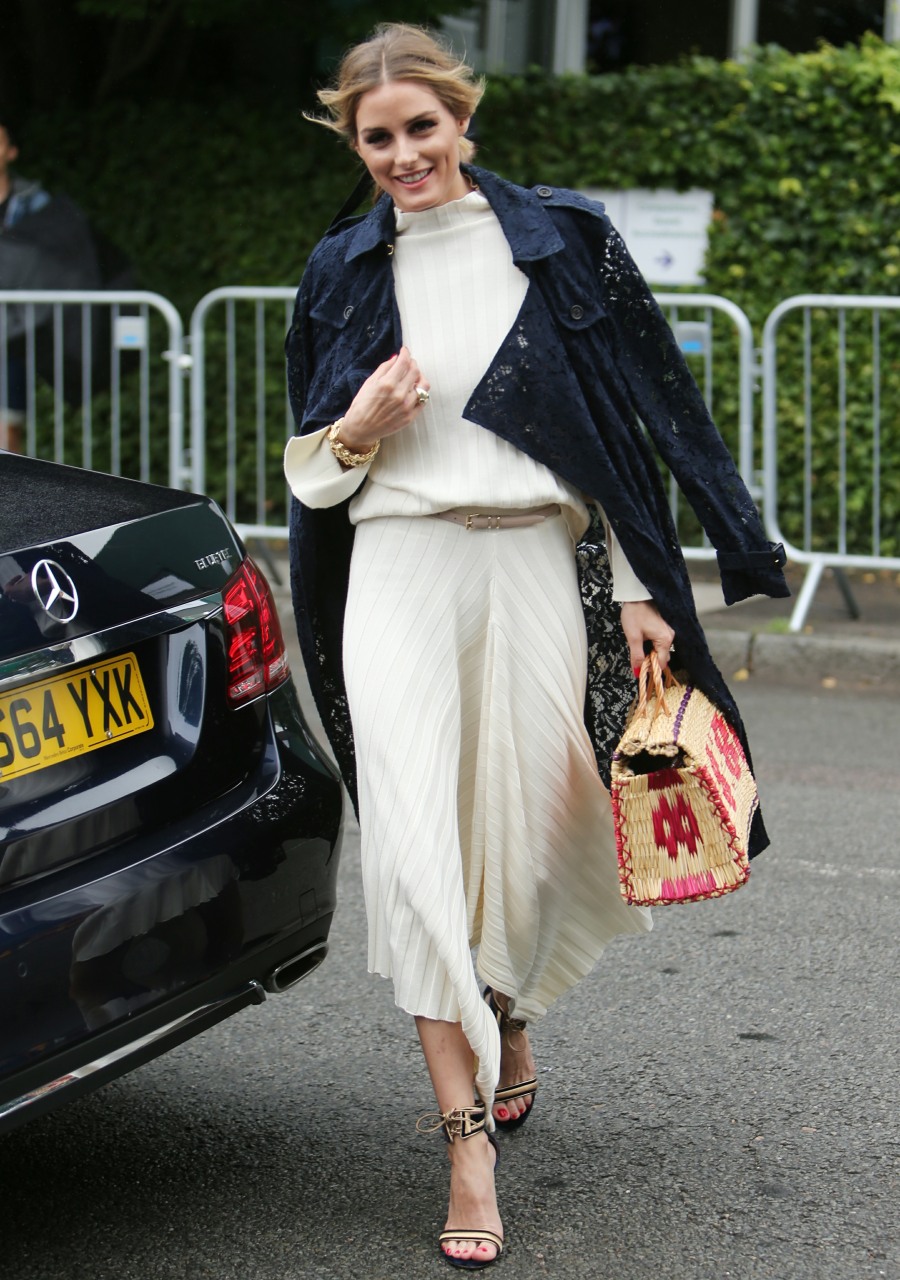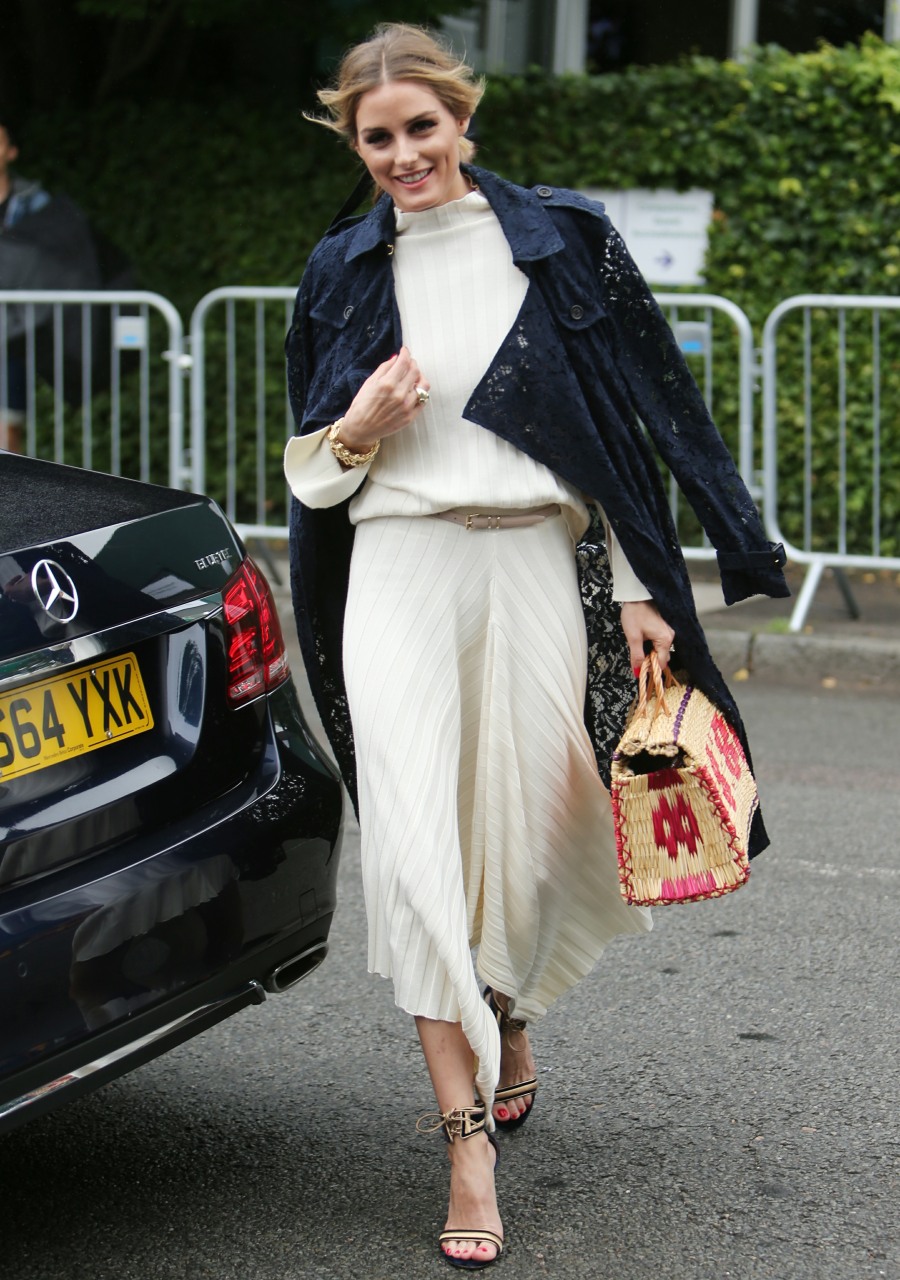 And here's Aidan Turner at the Women's Final. He looked great, and I love it when "heartthrob" guys show up for female athletes. Women's tennis is so compelling. Women AND men enjoy watching. Bonus Billie Jean King and Martina Navratilova, both of whom looked gutted when Venus lost the final.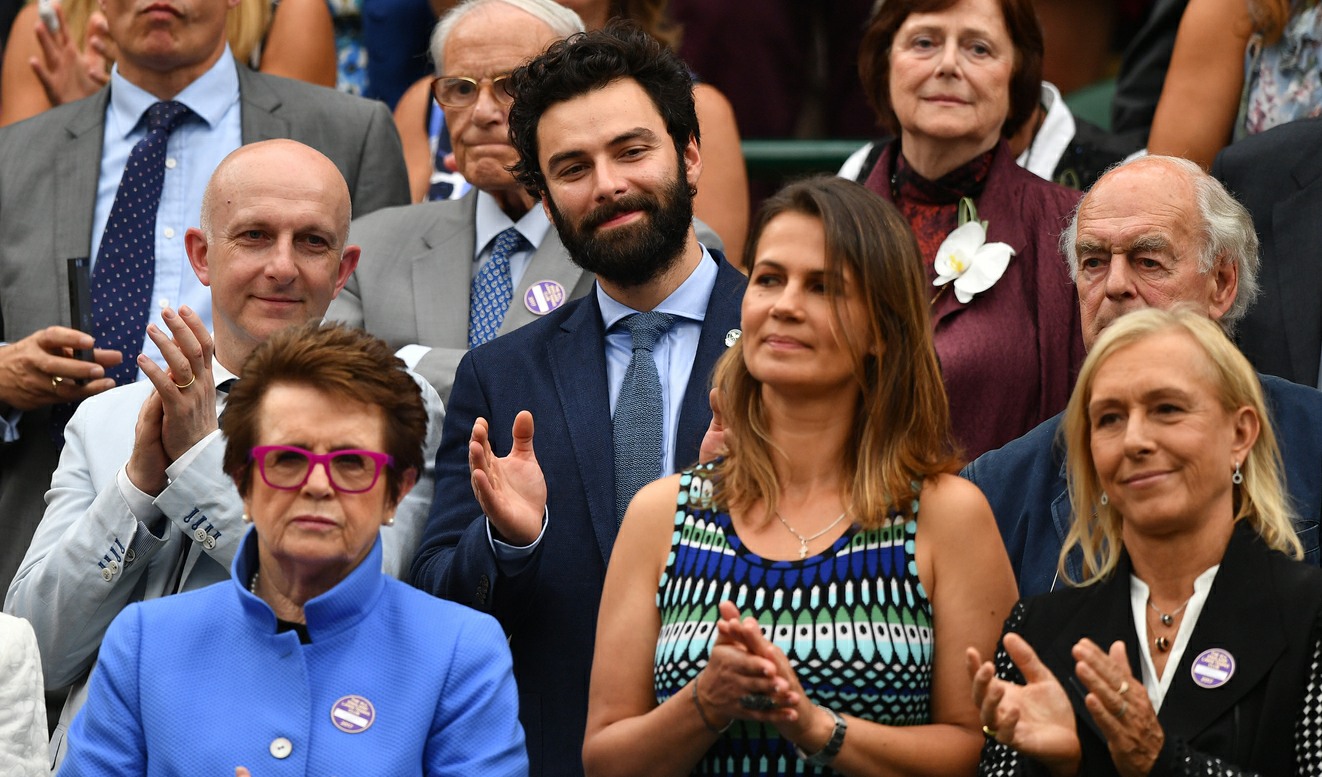 Photos courtesy of WENN, Pacific Coast News and Backgrid.