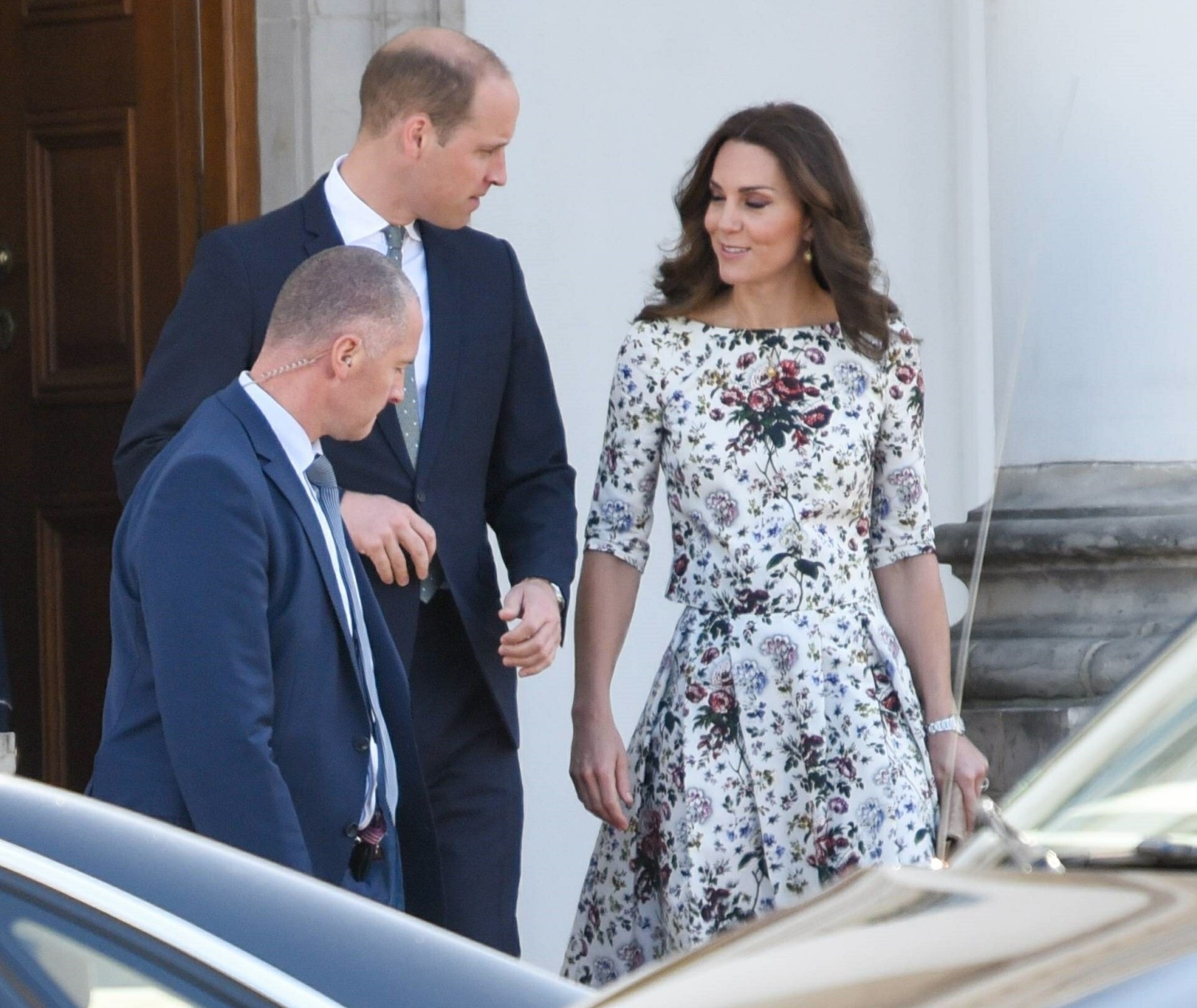 Earlier today, the Duke and Duchess of Cambridge made a trip to a former WWII concentration camp. This is Day 2 of their Polish trip, and this stop was on their itinerary beforehand. I'm pointing that out – that Kate knew she would be visiting a concentration camp for a few months now – because Kate and her half-assed team of stylists and handlers have been known to plan out Kate's outfits well in advance. For the India trip, her people did advance work in India so they could figure out which colors she would wear to either stand out or blend in. I've never thought Kate's people know what the hell they're doing though – she wears all-black to meet with children, then she wears hot pink to visit the 9/11 Memorial in New York.
So, Kate is being criticized today for choosing this floral Erdem two-piece ensemble for a visit to Stutthof, a former concentration camp. In her defense, at least it wasn't hot pink? But yeah… it's not great. The Queen Mum used to wear softer, lighter colors during WWII because she wanted to bring some lightness to people who were being bombed on a daily basis. Her colorful frocks were part of the resistance, basically. But this feels different. There are occasions when it does not matter what you're wearing, and that's when you're visiting the 9/11 memorial or any kind of Holocaust museum or former concentration camp. Kate could have gone with a simple black suit, or perhaps a black or grey coatdress. Instead, she went with floral Erdem. It feels like she doesn't get it. Or are the Katie Keen critics being too harsh? I don't know. It just feels like this wasn't the moment for a girlish, floral dress. If you're going to engage in sartorial diplomacy, get your sh-t together and really do it right.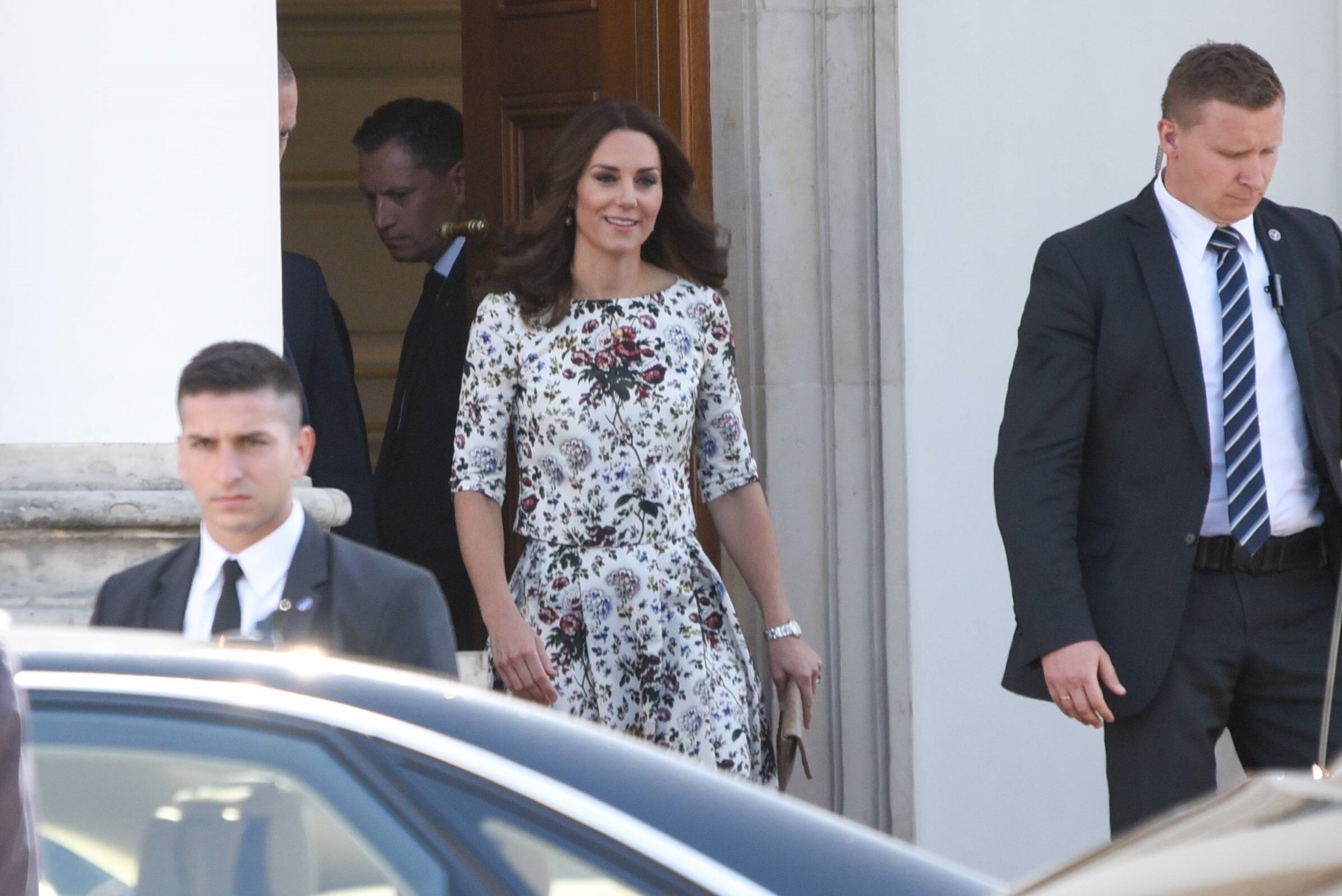 Photos courtesy of Backgrid and Getty.