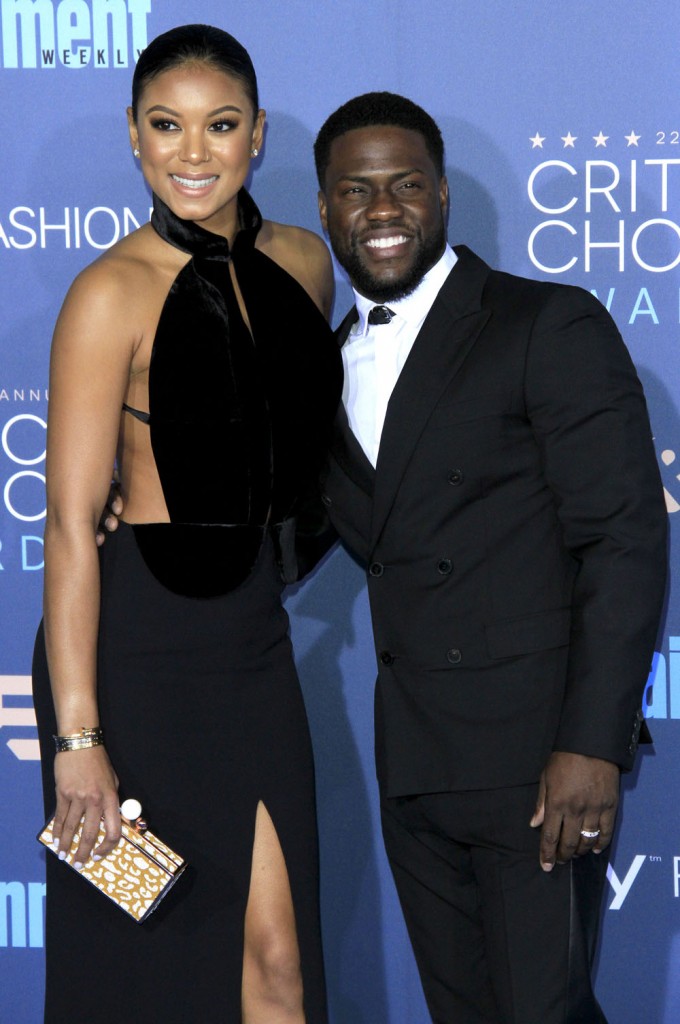 Kevin Hart married model Eniko Parrish last August and they announced this spring that she's pregnant with her first child. This is Eniko's first marriage and Kevin's second. He was married to Torrei Hart from 2003 to 2011, and recently admitted in his memoir that he cheated on her and was arrested for what sounds like domestic violence, although reports are vague about it. He claims that he and Torrie have since worked out their differences for the sake of their two children.
Radar's video does not show that Hart was alone with the woman in the car at any point or climbing into her seat. Their captions are incredibly misleading
That's all preface to the fact that Radar Online has a four minute video of Kevin looking somewhat cozy in a car outside a hotel in Miami at 5am with a mystery brunette. Radar hypes the sh-t out of this video. Their title claims Kevin was caught cheating, they state that the video shows Kevin "hooking up with a beautiful woman" and that the two "got frisky for more than 20 minutes." NO, the video does not show any of that. It also doesn't show Hart climbing into her seat. If you watch the whole video you can tell that Hart is in the passenger seat, the woman is in the back seat and that there's someone in the driver's seat the whole time. (You can see the other person's head bob over starting at :26. At 1:30 the woman's back door is open and Hart just chats with her from the front. The person in the driver's seat is still there. He looks drunk but that's it.) The photos make it look like Hart may be up to no good but the video shows he's just happily chatting with two people in a car. In fact he talks to both people about the same amount. Kevin and the woman in the back seat aren't making out or touching at all, but people who don't watch the video or read the story might assume they were. This is just a matter of weird angles and some b.s. captions which don't match the video.
Most of the secondary outlets I've seen reporting on this just repeat Radar's claims without actually watching the video. I guess I shouldn't be surprised, this pretty much characterizes the way politics and news are reported in general – one outlet or person makes some claims and then other outlets report it without fact checking – hence the asshats in power now stripping everyone of their basic rights, but I digress. This is about Kevin Hart and whether or not he was cheating. I don't think he was. I hope Kevin's wife watches the video before seeing some of the memes about this.
This is how Kevin responded, with this meme of him laughing. He should have told people to watch the video, but maybe he assumes that goes without saying. Now we'll see if the big celebrity sites, like US and People, actually watch the video before just repeating Radar's b.s. As of press time People and US have not reported on this.
Update: E! didn't watch the video and People didn't watch the video either. Both seem to be just taking Radar's word for it. Neither mention that there's a third person in the car whom Kevin is also talking to. Neither mention that there is no contact between Kevin and the woman we can see, who is in the backseat while Kevin is in the front seat.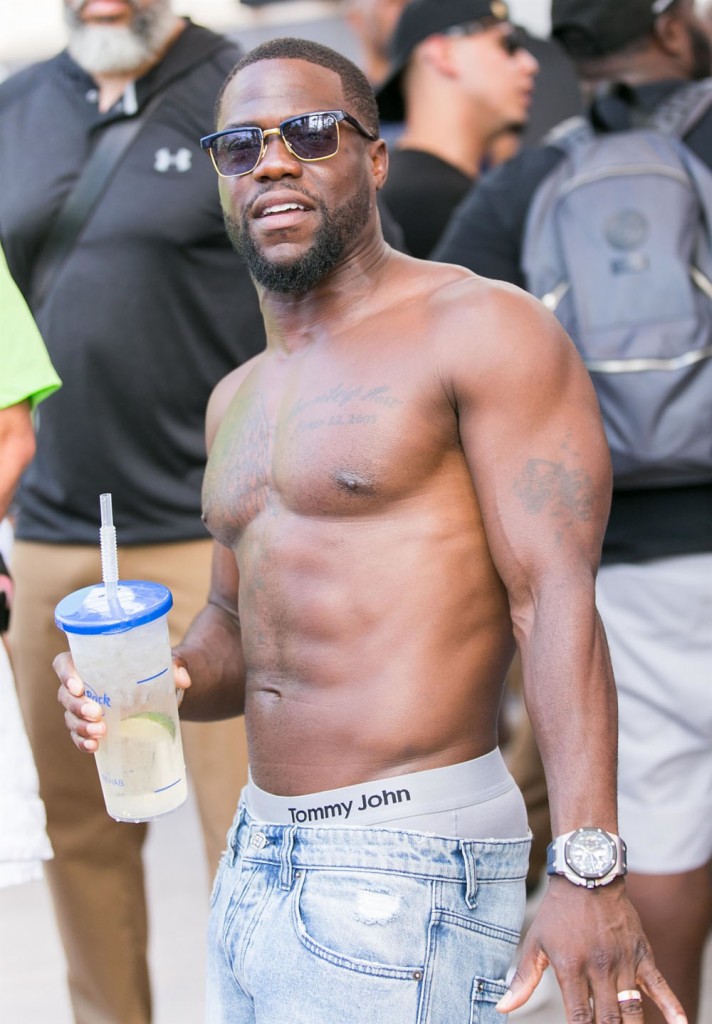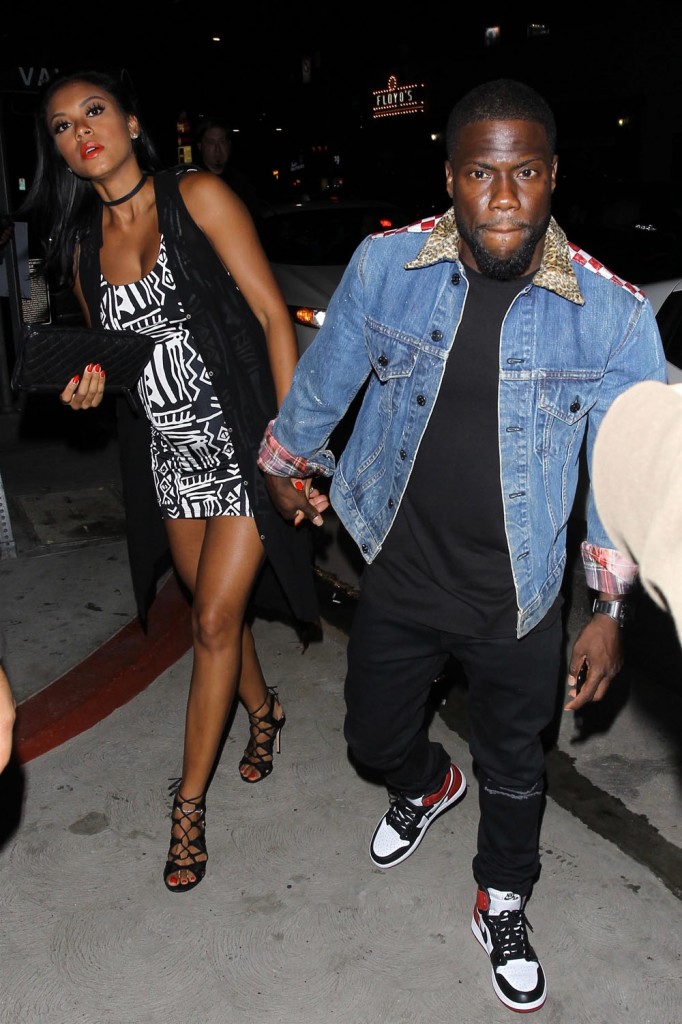 photos credit: WENN, Backgrid and Instagram