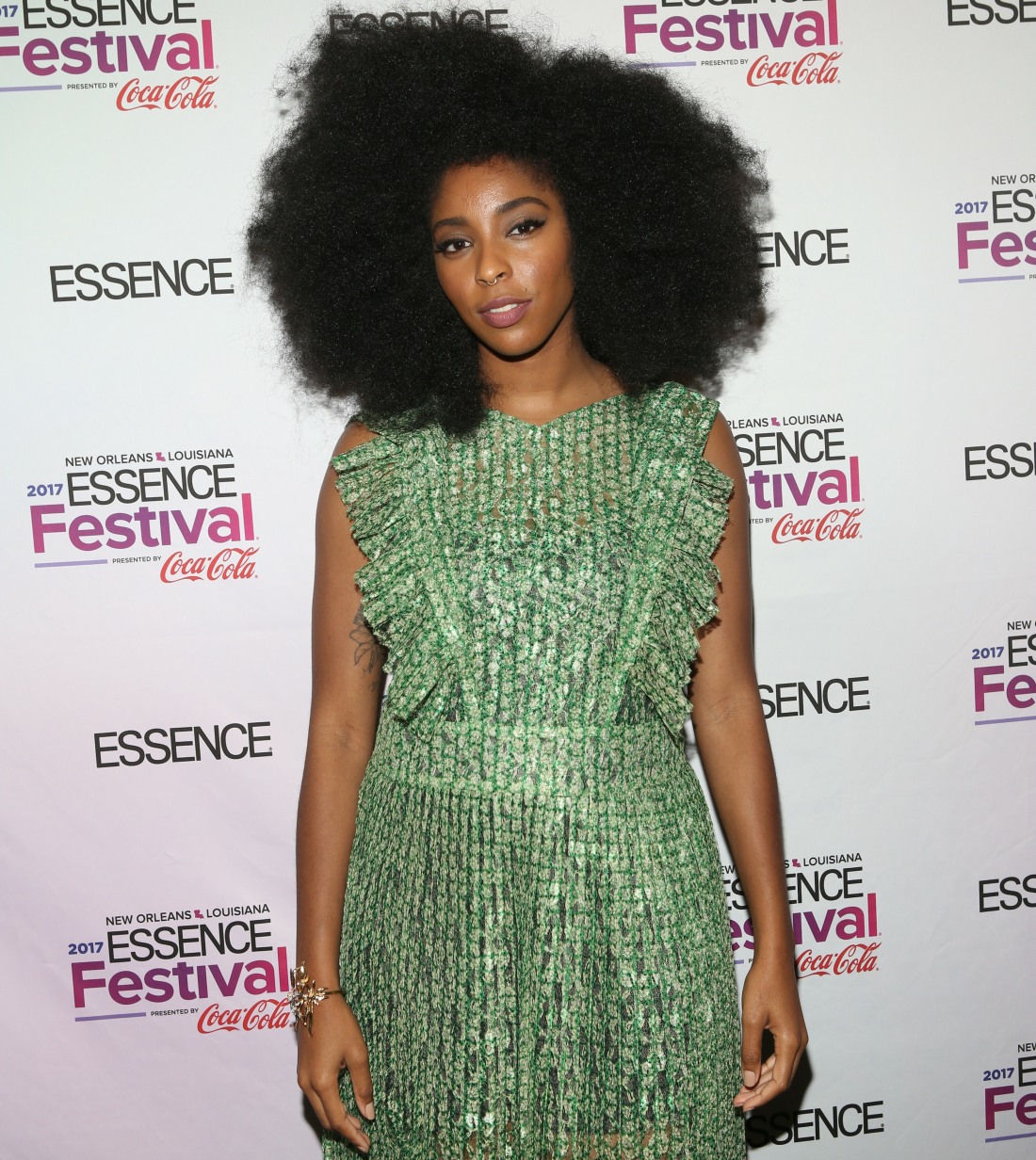 Jessica Williams is best known to me as the comedienne who appeared on The Daily Show for several years, before she left in 2016 just as Trevor Noah was coming in. I also remember her as the woman who got patronized and dismissed by Salma Hayek in the middle of a "women's lunch" during Sundance last year. Williams' comedy is often centered on race and her experiences as a black woman in America, and as a black woman in the industry. She's currently promoting The Incredible Jessica James, a starring role where she came into the project as just a straight-up actress. To promote the film, she chatted with Allure about internalizing white beauty standards, how she likes her braids and more. You can read the full piece here. Some highlights:
She's always been about braids. "I have never been a "hair person." Growing up, my mom and my sister, who loved to get their hair done, would always give me a hard time about not getting mine done. But I don't like hurting. And a lot of the time, to get my hair done, I would have to get it hot-combed and pressed — and that involves having a really hot metal comb running through your hair. I was six; I hated that. I ended up living in braids. It was the '90s — thin braids were very popular — and my mom took me to a lady's kitchen. I got it done, and I've never stopped. Now my natural hair is who I am. I have lots of braids, and I have lots of twists, but it's all very low maintenance. I feel like I can get up and go and get out of the house. I just don't have it in me to get my hair done all the time."

She loves doing her own makeup: "I'm a tomboy, but I really love doing my makeup — I find it relaxing and grounding. With The Daily Show, it was easier for me to do my own makeup. In the beginning, I watched a lot of YouTube tutorials. You find a beauty blogger who has your skin tone, and pretty much everything they use will look good on you. Even now, I bring my own stuff to shoots because a lot of makeup artists don't know how to work with African-American skin — they'll make me all one color. I'm obsessed with Bobbi Brown Skin Foundation Stick in Warm Almond and Nars Concealer in Caramel for my undereye situation. I use Nars's Melina blush as a contour for my eyes. And Kat Von D's Lolita lipstick is the holy grail. It's a mauvy color that takes what I'm working with and lets it come out. I'm, like, truthing about Lolita. Every person of color in my life, I'm like, "Let me tell you about Lolita, girl."

Internalizing white beauty standards: "Growing up as a black girl in a society that traditionally values white European features, I really was down on myself as a kid. You know in the old Barbie advertisements they would play with the white Barbie first? And the black girls played with the black Barbie. And in the final shot, it would be the white Barbie with the black Barbie behind her. I picked up on those subtle things, and unfortunately I internalized them.

Learning how to love herself: "It wasn't until I got older and started to come into my own that I thought, Oh yeah, my melanin is beautiful; my melanin is poppin'. But that's something that I had to actively learn: I went to college. I read books about women's and gender studies. I learned there are so many different ways to be a woman. Beauty is personal — and a big part of becoming a woman is standing in your own power and being comfortable in your own skin. The more I learned about womanism and feminism, the more I learned to accept myself. As soon as I learned to do that, it was like, Everything about me is valid. Every curve is valid. My skin is valid. My melanin is valid. And not only is it valid; it's beautiful — it's to be cherished. Some days I struggle with it. Others I'm the baddest bitch on the planet. I think that's a realistic way to look at a relationship with yourself, allowing room for days that aren't as positive as the others. Boxing really turns my day around. I walk out like, Hell yeah, I'm dope. I could take on the world."
CB is the one who talks about makeup around here, because I haven't bothered with any sort of makeup in years. When I did wear makeup, I did it badly. Like, I have Indian coloring and I thought violet lipstick looked awesome on me. It did not. I looked like a corpse. I'll have to ask CB about Kat Von D's lipstick – I know people have issues with Kat Von D in general, but it's the weirdest thing – everyone loves her makeup line. Celebrities, peasants, whomever. Everybody's always raving about Kat's stuff. As for the internalized white beauty standards… like, that sh-t can still f–k you up no matter what age you are. I still catch myself sometimes, thinking some really terrible sh-t.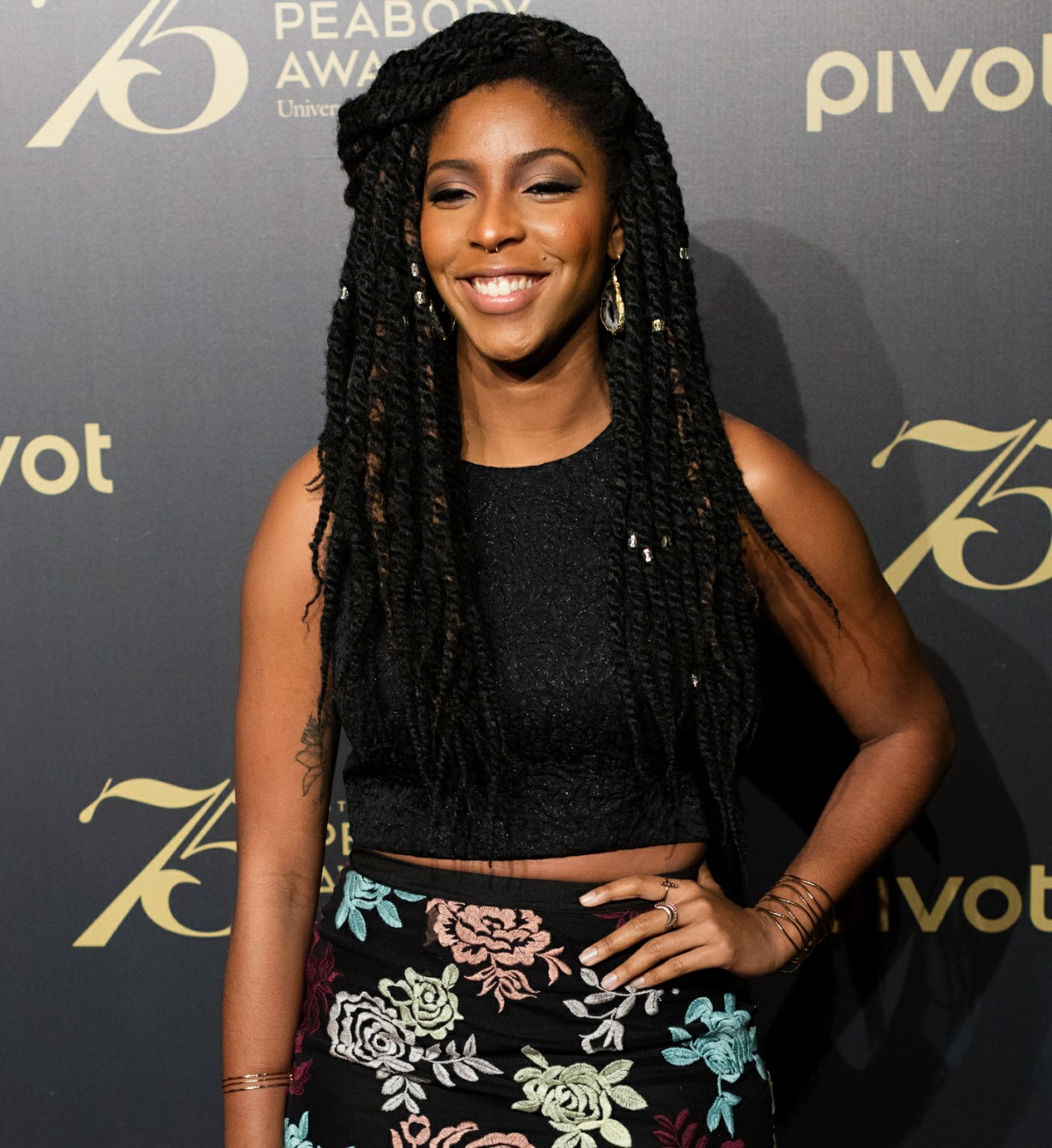 Photos courtesy of WENN.