Kris Jenner looking like a snack! 👀 I see you mommy! #6KidsAndBad! pic.twitter.com/hUDiVLWkFv

— Khloé (@khloekardashian) July 29, 2017
Kris Jenner has been on vacation for the past few weeks. She's been spending time in the South of France with "boyfriend" Corey Gamble, and they've apparently been staying at the Hotel du Cap-Eden-Roc. I assume it was at that hotel (?) that Kris Jenner snapped this selfie and then sent it to her daughter, as one does when one is 61 years old. Khloe Kardashian posted her mom's selfie on her own social media, remarking: "Kris Jenner looking like a snack! 👀 I see you mommy! #6KidsAndBad."
Honestly, I don't care about Kris's age, although she cares very, very much. I hope when I'm Kris's age, I have long run out of f–ks to give. I hope I'm also as rich as Kris and I can afford my own rent-a-boyfriend and I can spend all my time lounging on a beach in a bikini. None of that bothers me. What bugs me is that Kris has pretty obviously been worked on quite heavily, probably be the same plastic surgeon her daughters use. And if that's not enough, someone – Kris or Khloe, I would assume – Photoshopped the crap out of Kris's body. Her waist in this photo is comical, I'm sorry. It would be like Photoshopping your head onto an image of a Barbie doll.
Obviously, people are calling out Kris for NOT calling out her plastic surgeon. But here's my favorite: "Kris Jenner heard OJ is getting out so she's sending subliminals."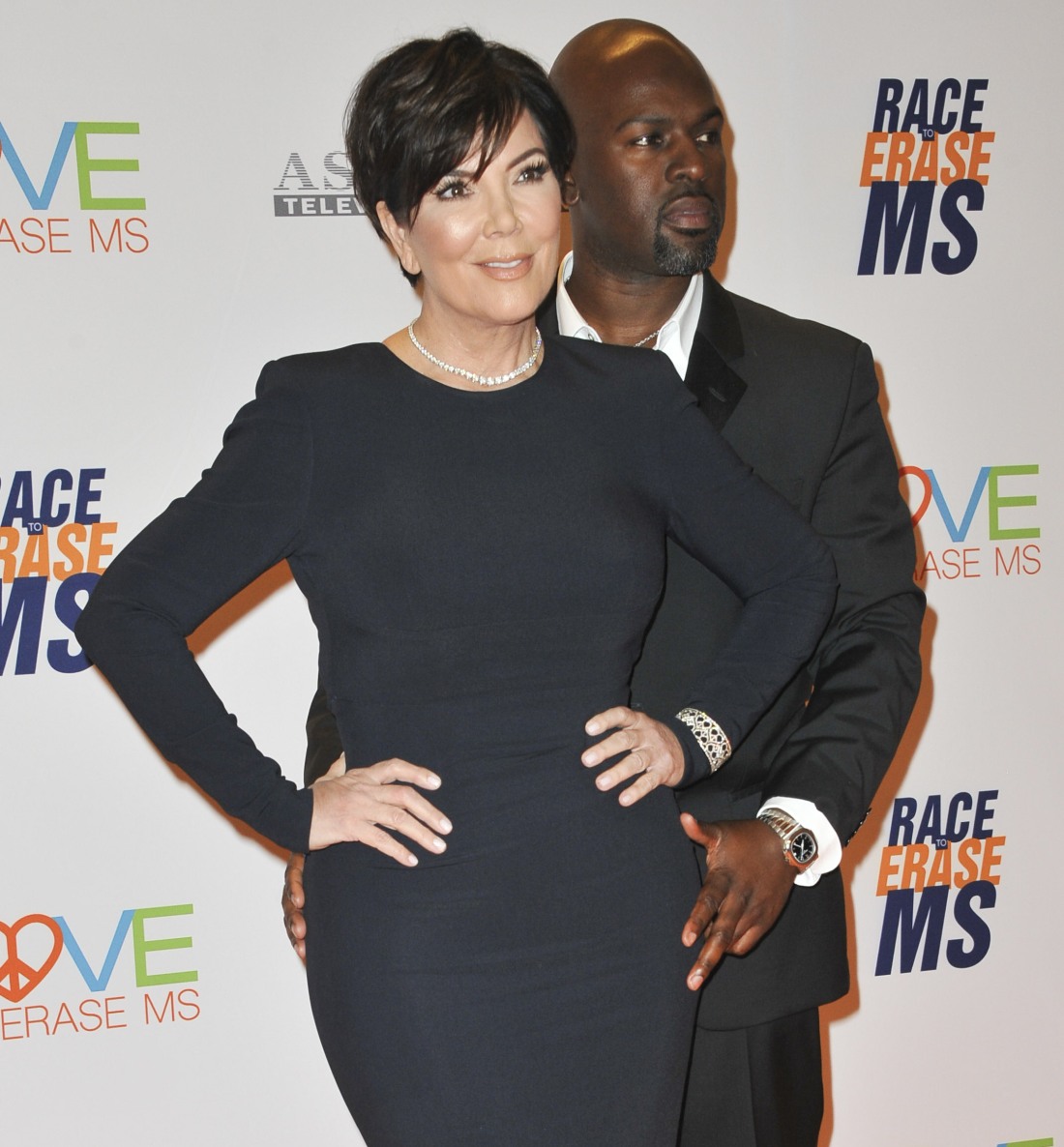 Photos courtesy of WENN.