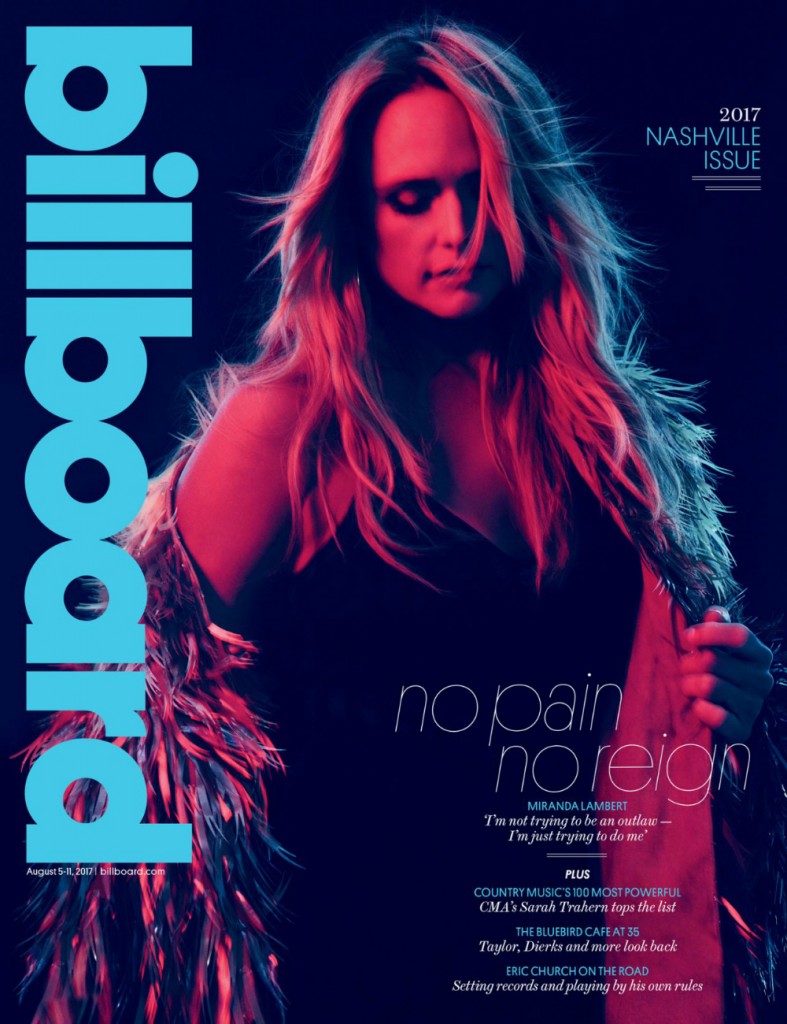 Miranda Lambert has moved past her divorce to Blake Shelton and is enjoying her life with boyfriend Anderson "The Snuggle is Real" East. Miranda gave an interview to Billboard magazine to speak about her new double-album, The Weight of These Wings, which was released last November. This is only the third interview she's given on it. I really like the photos from this editorial. You can see them, along with the whole interview, here. The interview gave Miranda a chance to talk about her life but more so what she will and won't address. One thing she won't talk about it politics because, as she says, she just can't win on that front.
On shutting down an interview after being asked about her divorce with Blake Shelton: "I just didn't need to talk about the record. If you want to hear my side of the story or my opinion of what happened, it's all on there. There's no mystery anymore — take from it what you will."

On letting off steam with Wings: "I walked in with guns blazing. I just knew one thing: I didn't want a breakup record. I was like, 'Let's feel it all. I was ready to have the days where I can't even stand up and the days where I'm celebrating."

On how she's matured: "I'm more known for my fiery personality and my confidence, but that's not me all the time. I won't look at things ever again in the same light, because different things in your life bring you to a deeper level with yourself. I won't take pain for granted anymore."

On Tweeting "Where are the damn girls?" in response to Billboard's Country Streaming Songs chart: "It sucks. It makes me mad. You can print out any top chart, and you'll see maybe a couple females, or not even one. I'm thankful for my spot headlining festivals. I've worked for it — but I shouldn't be on a whole show with no girls. [Women] have to bring it, too. I think there was a time [for women] before, and there will be again, and that doesn't stop any of us. I love country radio when they all play me, and when they don't, I think that sucks."

On helping other women artists: "If I get a door kicked open, I want to hold it open for the girls coming behind me. I'm writing and singing songs that count. I want to do a good job of holding up my end of the deal, which is lifting up other singer-songwriters."

On not writing political songs: "I am a 100 percent believer in not ever using the platform that I've built for anything other than music, because music to me is an escape from your own reality. I don't want to go to a show and hear somebody preach about their opinions. It's so divided [in politics], you can't win anyway — and what are you winning? For someone to agree with you, and now you've spoken your piece and pissed off many other people, just for one person to go, 'She's right'? It doesn't do any good. I'm a country singer. We talk about tears in our beers."
You know what sells? Talking about divorce and politics. You know what else sells? Talking about how you won't talk about divorce and politics. It's a good strategy. Not only do you put these two hot buttons into the discussion, you remind people how you graciously side-step those conversations. I admit, I like her response about her divorce: it's all in the songs. If you want to know her thoughts, buy the record. The politics point is a little trickier for me. Discussing the disparity of male and female artists in country music and pointing out that she intends to hold the door she kicked open for other women is political. So what Miranda is actually saying is, she won't tell you if she voted for/supports #45 and that is most likely an attempt not to alienate her fan base. It reminds me of Carrie Underwood's reasons to not discuss politics at the CMAs. Honestly, I almost prefer not knowing who voted for #45 so – fine, keep quiet. To be fair, she said she wasn't singing about politics, but let's agree Miranda will address politics when it affects her.
Personally, I like Miranda's 'fiery' personality in interviews. When she talks about guns blazing and kicking down doors, I can see her doing that. I've only recently turned on to her music and enjoyed Wings. I hear her when she said she "won't take pain for granted again." I think many who have loved and lost can relate to that, regardless of how real the snuggle is now.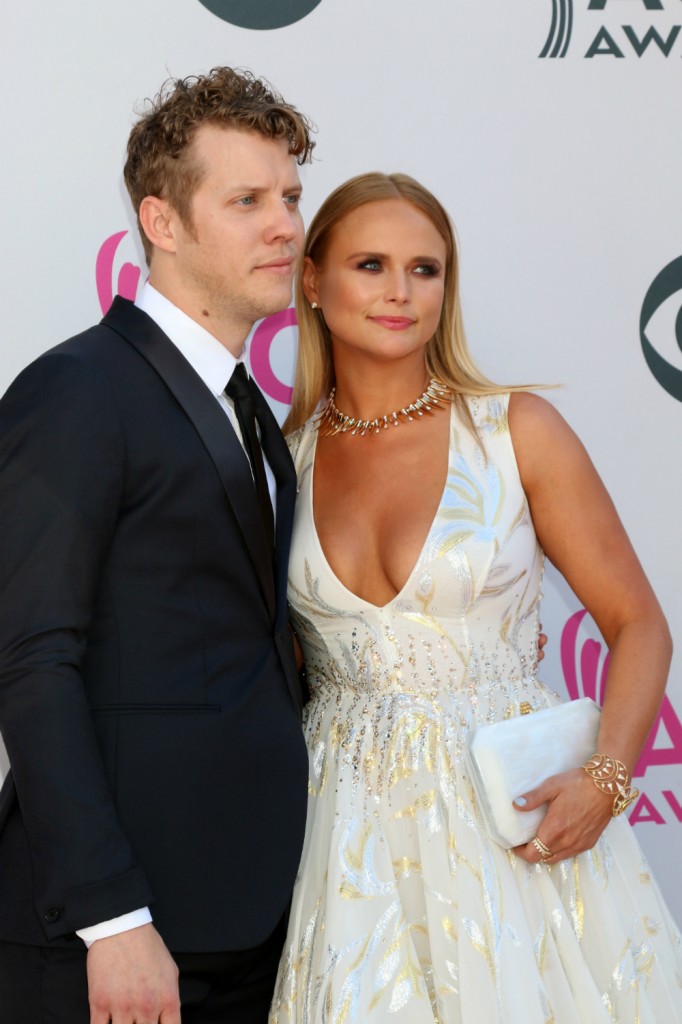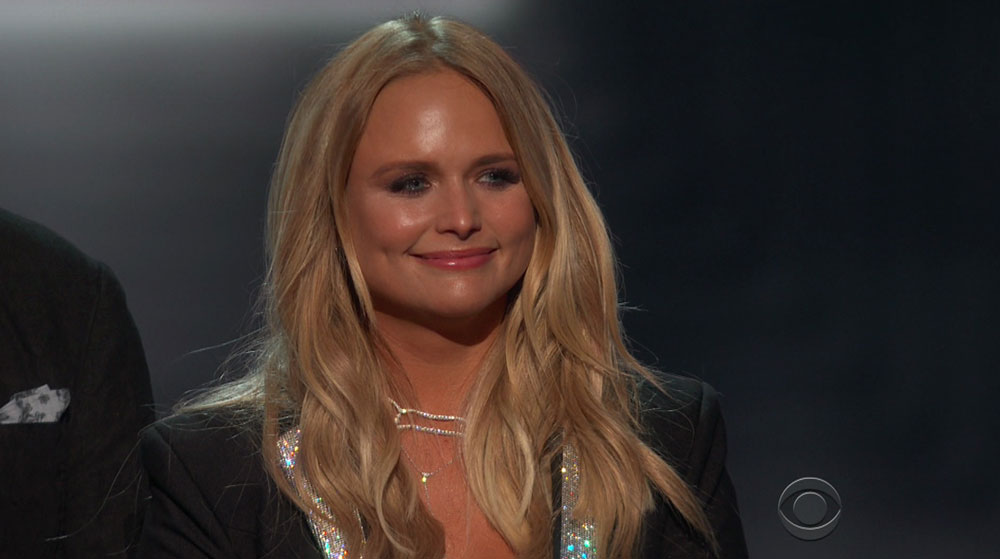 Photo credit: Miller Mobley/Billboard and WENN Photos