It's almost fall and almost time for the return of one of my favorite shows, NBC's This is Us. Mandy Moore and her co-stars are in the process of filming new episodes, but we may get even more Mandy in the coming months, as she plans on heading to the recording studio. She released her last album, Amanda Leigh, back in 2009.
The 33-year-old actress, who had quite a few hits in the heyday of the teen pop divas (like Britney, Jessica and Christina), plays an aspiring singer on This is Us. She recently told PEOPLE Magazine that she, like her TV counterpart, wants to spread her wings and share her songs with us, admitting "I want to return to music. I don't have a record label, but I have a lot of music written. Next year, I've decided I'm putting it out there!" She went on to say that she has been composing during her down time while filming her TV series.
Mandy also chatted music with CBS News. When asked if she felt her sound has changed since her pop idol days, she said:
I feel very lucky with my job right now. I get to incorporate music into my work on the show and that lit a fire in me again to go back and rediscover how much I miss music, so I'm hoping one of my goals and one of the adventures I have planned in the next 12 months is to find my way back to music somehow, because I miss being on stage. I miss the rush of adrenaline. I'm not sure how my sound will be different. It will certainly be different from 15-year-old, pop-singing Mandy. That's not really my cup of tea anymore. I think it will be really reflective of my life right now and the kind of music that I gravitate toward and love.
And, if music and This is Us wasn't enough, there has been talk of Mandy's possible appearance in Princess Diaries 3. She has expressed interest in returning as her character Lana, who was the mean girl to Anne Hathaway's Mia. She told Cosmopolitan she would like to make a quick cameo, adding, "I would like to see this woman evolve. If I'm going to be involved, I would be down for a cameo — maybe she could make amends with Mia and apologize for being a bully when she was younger. She was insecure, going through a difficult time in her life and [has now] reflected on why that wasn't okay."
I think it's exciting that Mandy wants to record some new music. I've worn out my Center Stage soundtrack, because I love "I Wanna Be with You." As long as it doesn't interfere with This is Us, you do you, Mandy.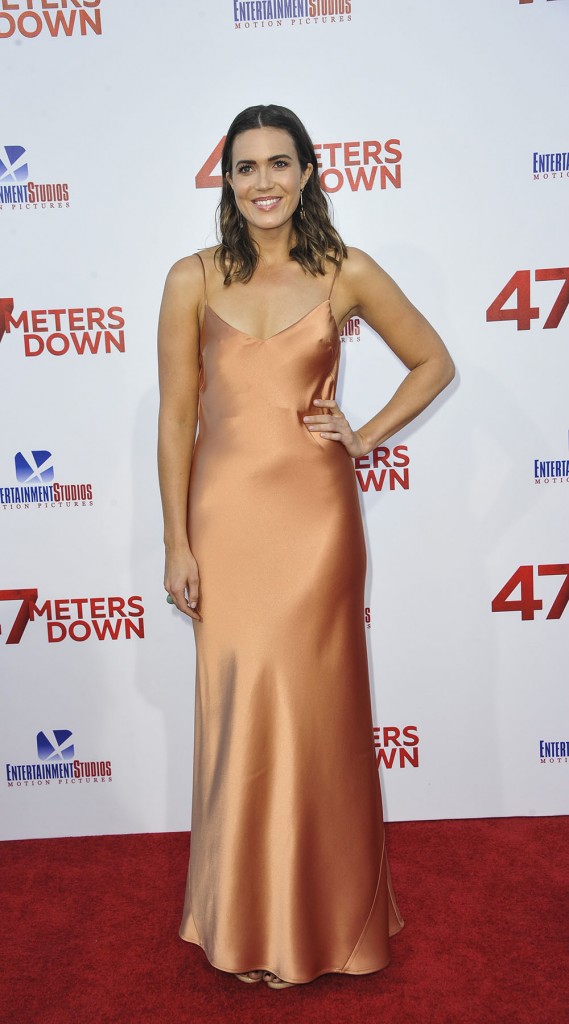 Photos: Getty Images, WENN.com