As a quick unfortunate refresher: three years ago, singer Kesha sued her producer Dr. Luke for sexual assault, and he was guilty of many other cruel acts towards her. She sought to be let out of her contract and not be forced to work with him anymore. In retaliation, Luke filed a defamation suit against her. Somehow, Kesha lost her bid to get out of her contract and Luke doubled-down on his machismo by refusing to let Kesha play her music live. Kesha dropped her sexual abuse suit, probably so she could move forward with her life, but Luke did not drop his defamation suit (although he did drop his suit against Kesha's mother, Pebe Sebert). And now his legal team is doggedly pursuing Lady Gaga for "relevant information." Luke claims Gaga has texts that show Kesha called him a serial rapist among other things and they are seeking to depose her. As Gaga has made perfectly clear, she has Kesha's back and she's having none of this nonsense.
Dr. Luke wants Lady Gaga to testify in his ongoing defamation suit against Kesha. His attorneys have filed a motion to interview Gaga in person because "she has relevant information regarding, among other things, false statements about Dr. Luke made to her by Kesha." They stated in court documents filed Friday that they had made repeated requests to obtain a deposition date from Gaga but have been unsuccessful.

"Dr. Luke's counsel served a subpoena on Lady Gaga because she has relevant information regarding, among other things, false statements about Dr. Luke made to her by Kesha," one of Luke's attorneys said in a statement to E! News Saturday. "This motion has become necessary because Dr. Luke's counsel has not been able to obtain, despite repeated request, a deposition date from Lady Gaga."

"As Lady Gaga's legal team will present to the court, she has provided all of the relevant information in her possession and is at most an ancillary witness in this process," a representative for Gaga said in a statement to The Hollywood Reporter. "Dr. Luke's team is attempting to manipulate the truth and draw press attention to their case by exaggerating Lady Gaga's role and falsely accusing her of dodging reasonable requests."
Apparently Gaga did turn over four pages of mostly redacted texts earlier this year. Luke wants the redactions removed but Gaga said the redactions are not relevant and "personal matters." In addition, Luke's team keeps trying to schedule a deposition face to face but Gaga's team claims her calendar is too packed. So, Luke's team offered to fly to her at her convenience and Gaga was all, "Bye Felicia." I love this. I love that Gaga making them chase this only to deny them at every turn. She's doing it so smartly too. They can't really claim obstruction because she gave them what they asked for. She hasn't refused to be deposed, she's just in demand. I hope her team comes back with, "Gaga has March 3rd, 2020 available for this disposition. She'll be in Circle, Alaska so you'll need snow tires. Shall we say lunch?" Dr. Luke sounds like a huge bully and I love that Gaga is giving him a taste of his own medicine. Plus, the fact that his team is crying about texts in which Luke is called a "serial rapist" just reminds me that Luke is (allegedly) a serial rapist. So yeah, keep calling Gaga out – when she's done with you, she'll feed you to her Little Monsters.
In better Kesha news, she is finally performing new music once again. The other night she became overwhelmed while announcing a new song. She thanked her fans and you can see that she's overcome. As she began to cry, the audience chanted their support. You can watch the video here (slightly NSFW: one f-bomb). It's a lovely little moment.
"Talk to the hand, Legal Team Luke"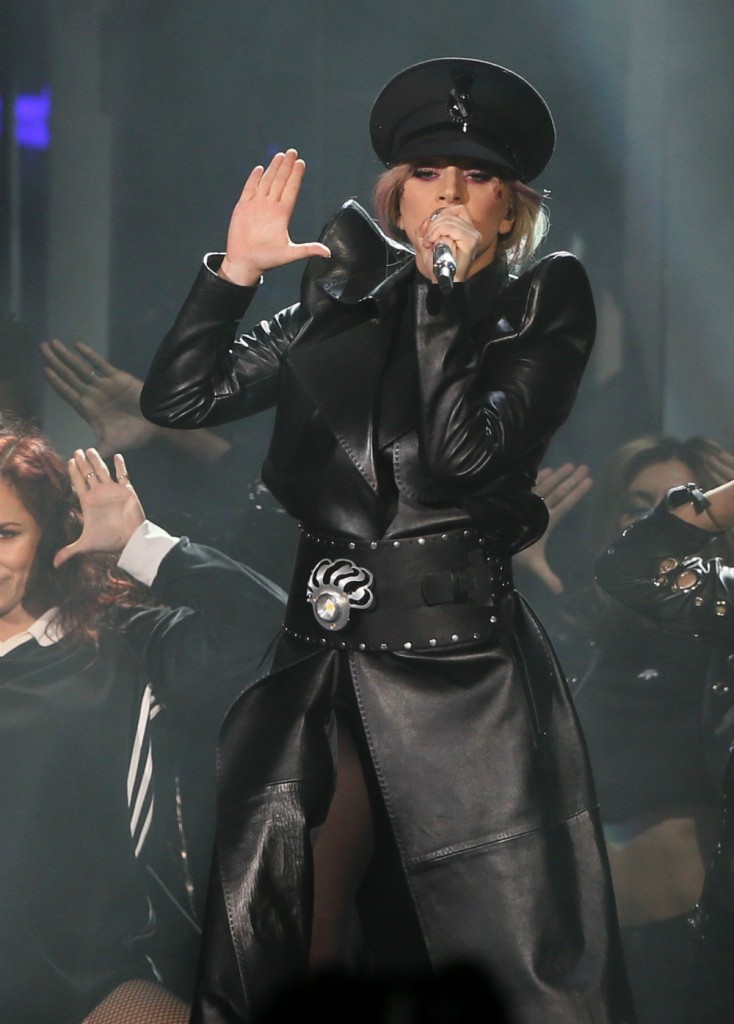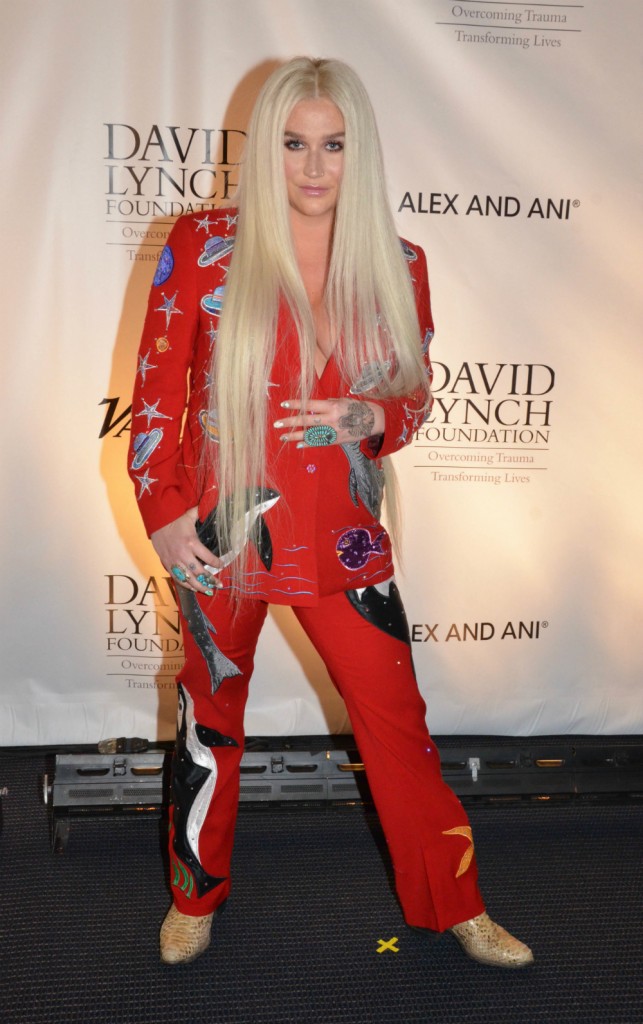 Photo credit: Instagram and WENN Photos