For all the perks of being a celebrity like free stuff, preferential treatment, private jets, etc, there seems to be a real dark side. When you're famous it can be hard to go undercover and that can attract stalkers and mentally ill people who think they know you. Plus every move you make can potentially be scrutinized. (You also probably have a hard time trusting people because you question their motives for wanting to know you, but that's an aside.) So I don't know if I would ever want to be famous, apart from the money and access aspect to it, not that that's a realistic consideration but I'm not going to lie, I've thought about it.
That's just something that comes to mind when I hear that Kate Beckinsale had to postpone an appearance at Tampa Comic Con after a stalker showed up, having followed her cross country. The guy has made murderous threats against her and once touched her at a public event, which sounds terrifying. Kate was scheduled to appear on a panel at 11 am which had to be rescheduled to the evening after the stalker was spotted at the event and arrested. He's reportedly been following her for a year.
Kate Beckinsale has been dealing with a man who allegedly followed her across the country over the past year, and even threatened to stab her once prior to being busted at Tampa Bay Comic Con.

Law enforcement sources tell TMZ … 45-year-old Terry Lee Repp was arrested Saturday morning at the Tampa Convention Center after cops were told to be on the lookout for him, due to his history with Kate.

We're told one officer recognized Repp before Kate appeared for her 11 AM Q&A panel, and arrested him on the spot. He was booked at Hillsborough County Jail for stalking.
According to the police report, obtained by TMZ, Repp has been following and harassing Kate for at least a year.

He allegedly made physical contact with her at an event in Salt Lake City in 2016 — touching her back and then threatening to stab her. He also ran into her again at another event in Houston the same year, where he was detained by cops and booted as well.

Cops say Repp appears to "have an irrational obsession with the victim and has traveled across the country in an effort to harass her."

We're told Repp did not make contact with Kate this time, but she did have to come to the police station to file a police report. As we reported … she went on to do her panel later the same day.

TMZ update: A Florida judge on Sunday called for Repp's misdemeanor stalking charge to be upgraded to a felony charge, saying his alleged offense qualifies as aggravated stalking. The charge was not officially upgraded Sunday, but Repp could be facing a felony charge soon enough. He's being held on a $5,000 bond.
Thank goodness they caught the guy and he's been charged with a felony. Can you imagine being followed for a year and constantly wondering if someone who wants to kill you is going to show up at any point? It's something domestic violence and stalking victims deal with and it's got to eat away at you. Celebrities have been murdered by stalkers, I'm thinking of Rebecca Schaeffer and John Lennon although I'm sure there are more, and others, like Sandra Bullock, have found crazed fans in their home. I hope this guy gets put away and that Kate is able to feel safe. In the mean time she'll likely beef up her security at home and when she travels.
In more uplifting news, Kate just turned 44 last week (holla). Her daughter Lily, 18, posted a cute fashion-themed birthday message for her mom with an adorable throwback photo (below). Happy birthday Kate! And now I'm thinking of how scared Kate must have been for her teenage daughter too. Plus, the last time we heard about Kate she was dating a 21 year-old comedian. It didn't occur to me until now that Kate's boyfriend is age appropriate for her daughter. Hopefully Kate came to her senses and has dumped him already.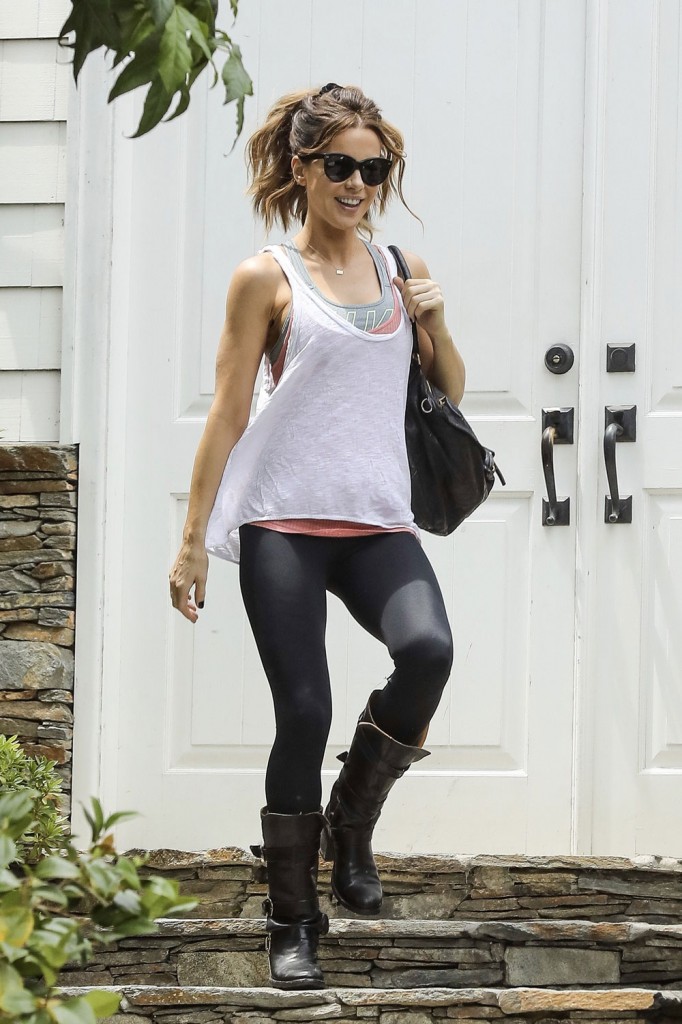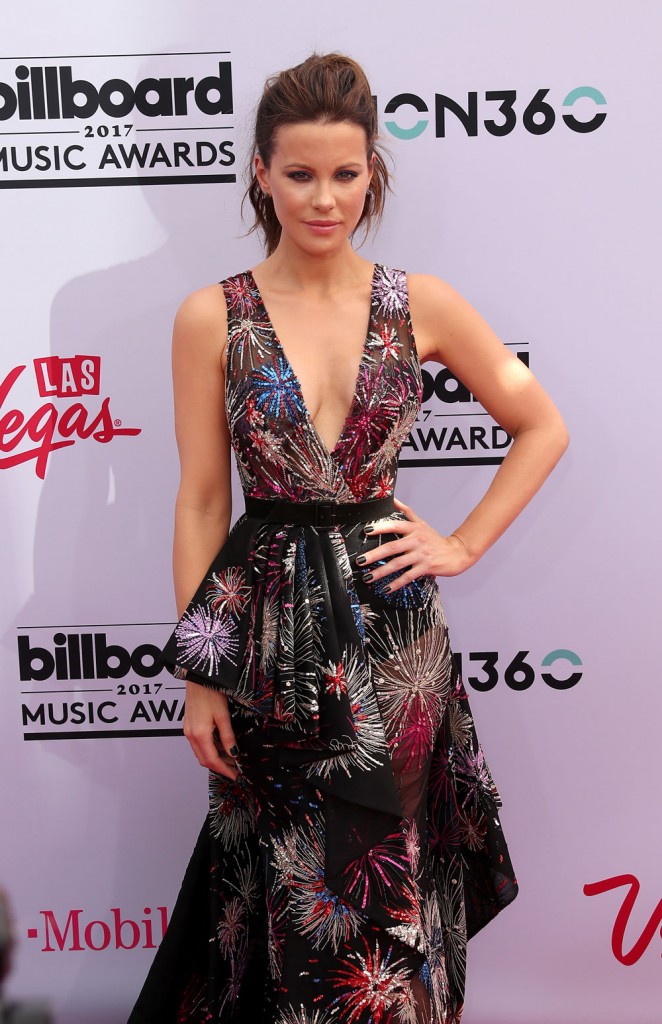 phtoos credit: Getty, WENN and Backgrid