Ireland Baldwin is a lovely girl. I mean, when your parents are Kim Basinger and Alec Baldwin (say what you want about him now, but back in the day he was a stone cold hottie), you're kind of blessed genetically. The 21-year-old shared a candid picture of her mom to Instagram on Friday, with the caption, "Rare moment alert Momma Kim in the flesh. I have no idea how people are born this beautiful." Kim is 63. Yes, she's had some work done, but she looks amazing, if you ask me.
Ireland and Kim are serving as brand ambassadors for a new hair care line from celebrity hairdresser Mitch Stone, who just happens to be Kim's latest beau. The pair traveled to QVC's Philadelphia studios last week to do a little shilling. It sure looks like they had fun, if this goofy Instagram video is any indication.
Ireland, who recently landed her first campaign with Guess, shared some of her mom's beauty tips with PEOPLE Magazine. Apparently, good genes just isn't enough to be a gorgeous model.
"My mom has taught me about prep, and how to make your skin and your body look good," Baldwin told PEOPLE. "For me, my mom taught me to drink cranberry juice with no sugar – the pure kind from a Whole Foods or health food store. Cranberry juice and dandelion tea! You make the dandelion tea, let it brew and then pour them together over ice and drink that. I get really bloated. Like, I literally just breathe air, or chew gum, or eat one french fry and I'm huge. So, it helps with bloat. It helps with everything – it's the best thing in the world! I'm not even kidding. It will change your life."
Cranberry juice and dandelion tea, huh? I guess it's worth a shot. Maybe I should also stop my seemingly once a week wing eating contests with my boyfriend (we're tied at 1-1.) But, it's nice to see Kim out and about. I'm an unapologetic fan of My Stepmother is an Alien and Blind Date, and I hope Kim will soon star in a movie I would actually pay money to see, unlike her last movie, 50 Shades Darker. You're better than that, Kim.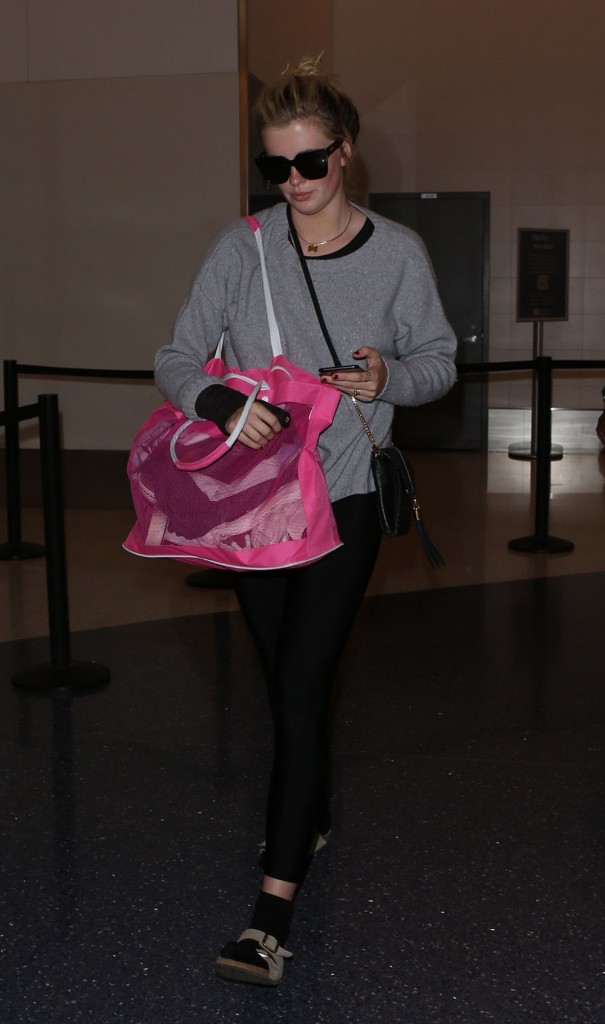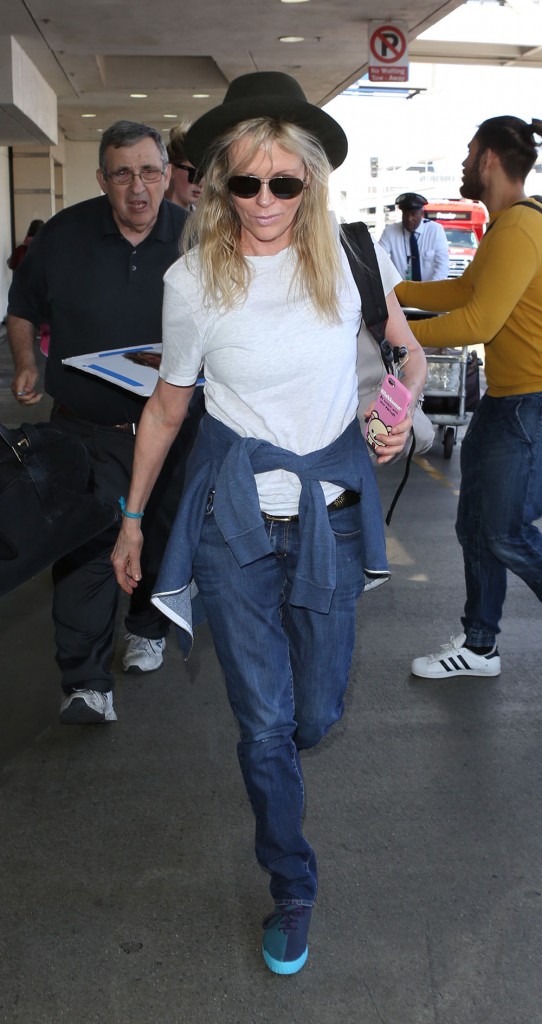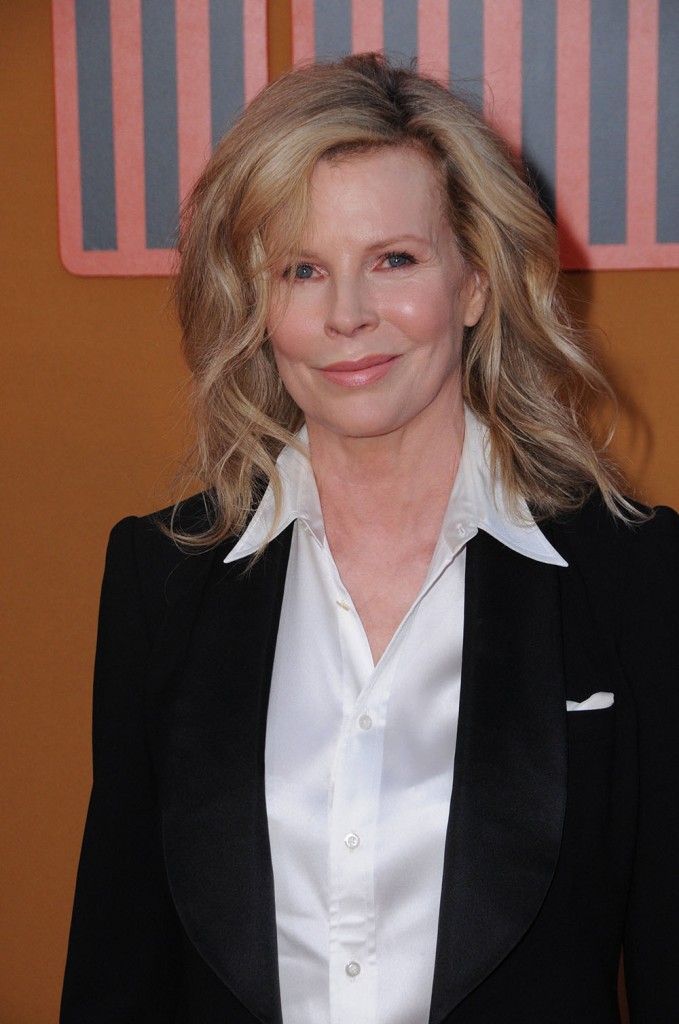 Photos: Getty Images, WENN.com