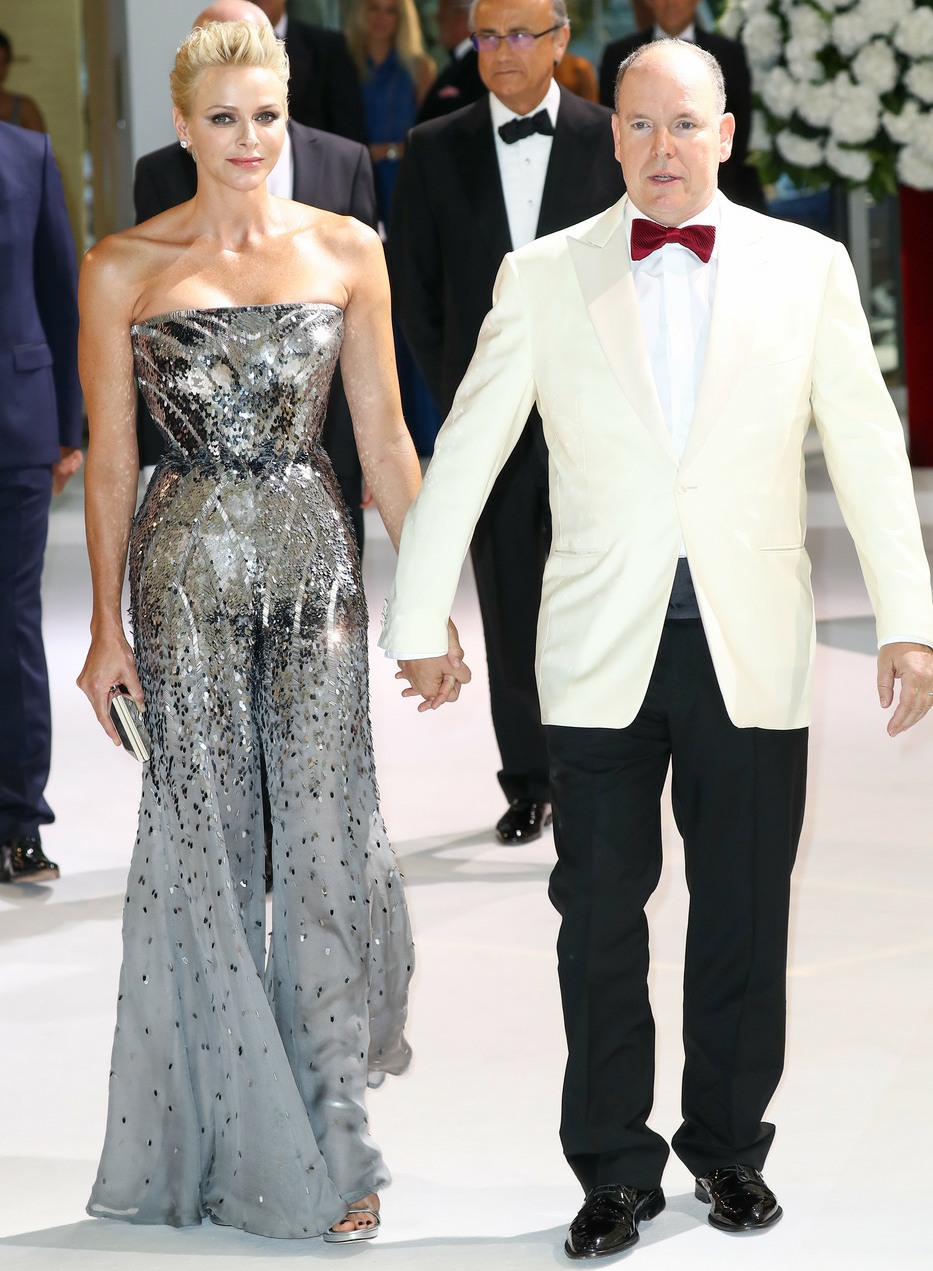 Princess Charlene always looks like she's being photographed by her hostage takers for some kind of ransom video. This look is so much a part of her public image now, and I sort of suspect it's just her resting expression at this point. Like, some of us (*raises hand*) have resting bitchface. Charlene has Resting Hostage Face (RHF). She always looks like she's being led somewhere against her will, and like she's about to cry.
I was just reminded of that when I looked through these photos from this weekend's Red Cross Ball, an annual (or, like, tri-annual) gala in Monaco. His Serene Highness Prince Albert attended the gala with his wife, Her Serene Highness Princess Charlene. Charlene wore a rather badass Atelier Versace JUMPSUIT for the gala. I love this. I love that she didn't wear a gown. I love the jumpsuit entirely. I do not love how Charlene's Resting Hostage Face kind of ruins the look. She should have been going for an expression of fierce/IDGAF/serene.
While I used to say that Charlene was always looking to escape from Albert's Insemination Dungeon, it really does seem like Charlene has chilled out a lot since becoming a mom. I think part of that is that she's mostly living separately from Albert these days – he spends the week at the Prince's Palace (the official residence of the sovereign in Monte Carlo) while she raises the kids (Prince Jacques and Princess Gabrielle) at one of their other homes. That being said, she steps out in Monaco often enough.
Also: I kind of hate her hair this short. I feel like she needs to be shaggier on top. Right now she's attempting Brigitte Nielson Realness, but her Resting Hostage Face is f–king it up.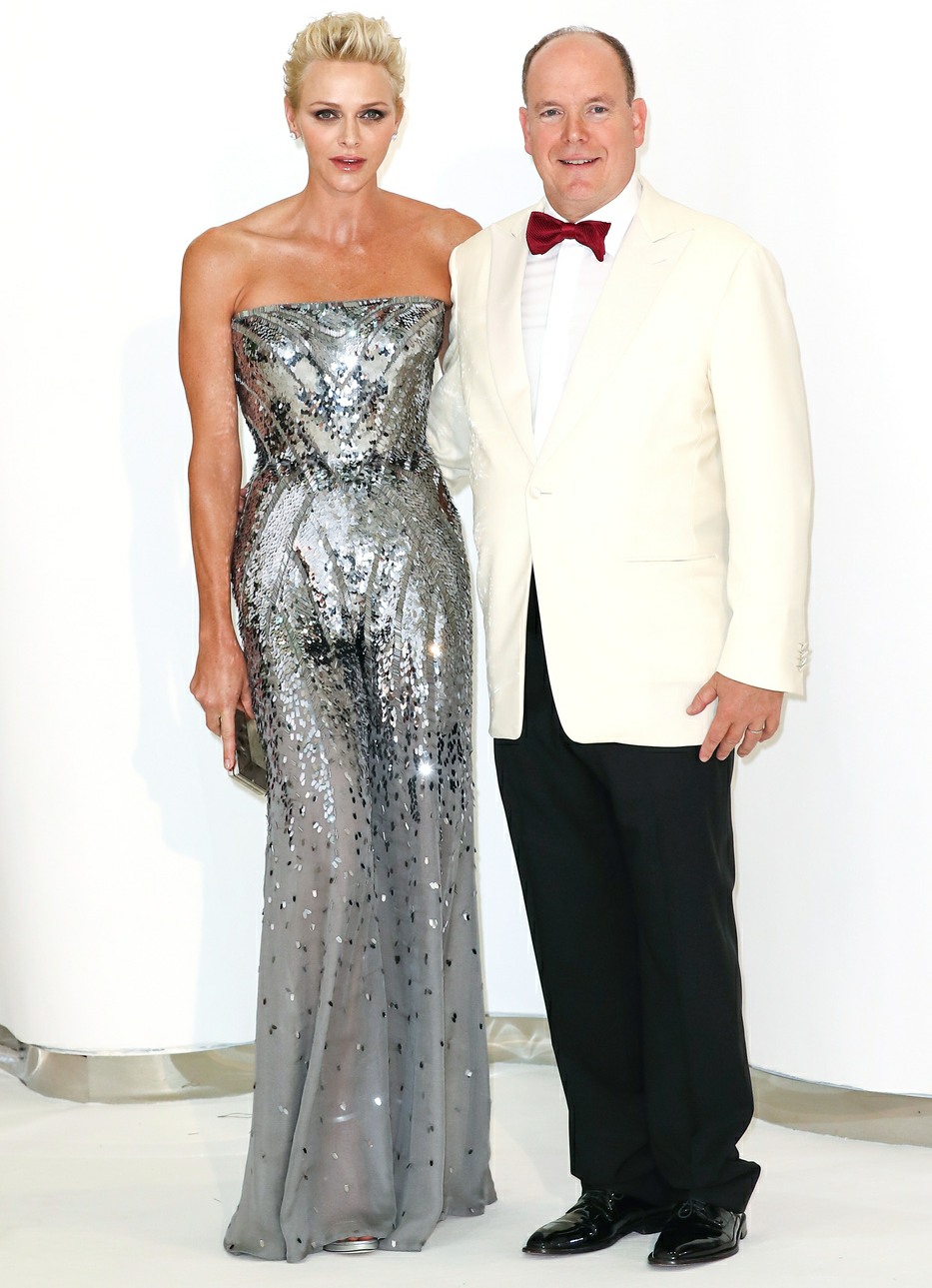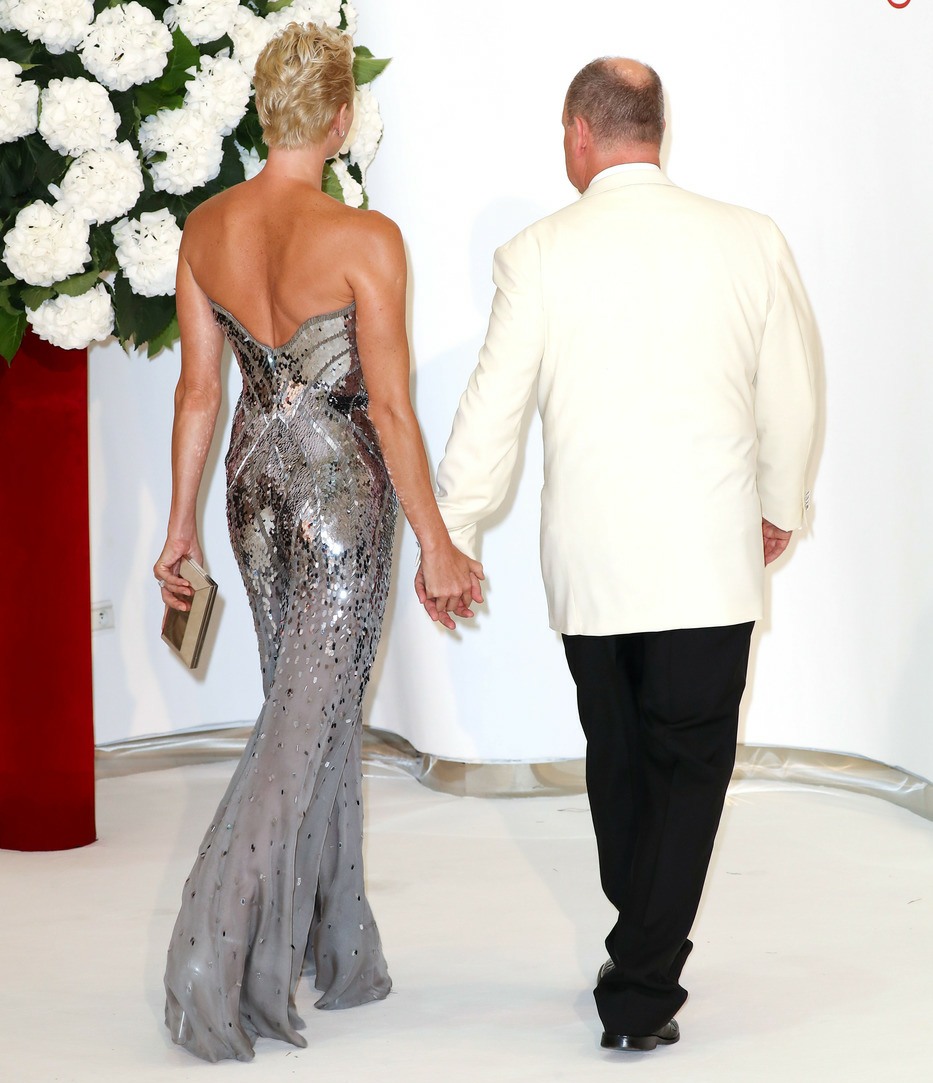 Photos courtesy of Pacific Coast News.