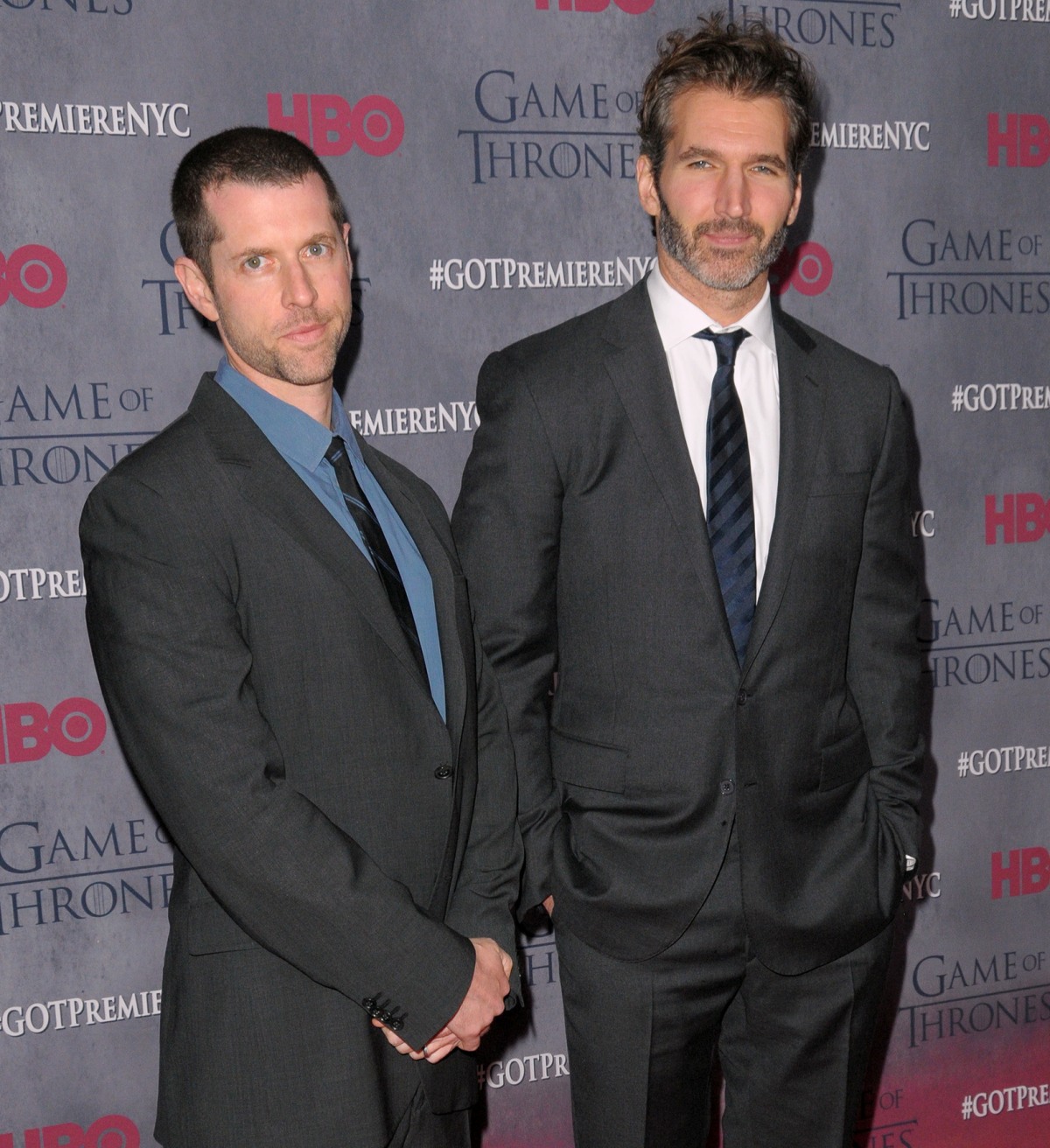 Less than two weeks ago, HBO announced that Game of Thrones showrunners David Benioff and DB Weiss were going to executive produce another show for the network. The show is called Confederate, and it is one of those alternate-history science-fiction high-concept pieces, wherein the show will be set in an America where the Confederacy won the Civil War, and the South became their own independent – and still slave-holding – nation. Ever since the show was announced, there has been a lot of backlash, mostly because the show seems like white-supremacy p0rn. Benioff and Weiss tried to talk their way out of the controversy, and HBO has been doing damage control for more than a week. Over the weekend, April Reign – the creator of #OscarsSoWhite – called for a #NoConfederate movement, wherein organizers hope that HBO will simply abandon plans for the show.
Following a massive social media campaign urging HBO to abandon its upcoming slave drama Confederate, the premium cable network has responded to the outcry.

"We have great respect for the dialogue and concern being expressed around Confederate. We have faith that [writers] Nichelle, Dan, David and Malcolm will approach the subject with care and sensitivity. The project is currently in its infancy so we hope that people will reserve judgment until there is something to see," the premium cable network said in a statement Sunday.

The campaign, organized by April Reign, creator of the #OscarsSoWhite outcry, urged viewers to tweet #NoConfederate during Sunday's episode of HBO's Game of Thrones in a bid to send a message to the cabler that their subscribers don't want to see a show that explores slavery in any sense. By the end of Game of Thrones' East Coast broadcast, #NoConfederate had reached No. 1 in the U.S. and No. 2 worldwide among Twitter's trending topics.

"What confidence should we have in two gentlemen who can't talk about race on their own show and have had seven seasons to introduce significant characters of color?" Reign told The Hollywood Reporter. The series was met with a very vocal outcry to its central premise. Benioff, Weiss and the Spellmans defended the forthcoming show in an interview shortly after the backlash.
While Benioff and Weiss are white dudes who are very white-privilege-y about conversations involving race, it is worth noting that African-American husband and wife writing team Malcolm Spellman and Nichelle Tramble Spellman will be writing the series and executive producing. While I don't have faith in Benioff and Weiss's sensitivities towards this subject matter, I thought the Spellmans would bring something interesting to the table. Now, all that being said… HBO looks really foolish and tone-deaf to continue in this vein considering the backlash. No amount of nothing-to-see-here statements from HBO's whitesplainers is going to put this particular genie back in the bottle. HBO either needs to address this head-on, comprehensively, possibly by hiring April Reign, Roxane Gay and other black cultural/historical leaders as consultants, OR HBO just needs to pull the plug on the show.
Because, for some, the Confederacy isn't alt-history. It's right now. #NoConfederate @hbo pic.twitter.com/NEm2vmghEJ

— April (@ReignOfApril) July 31, 2017
Photos courtesy of Getty, WENN.