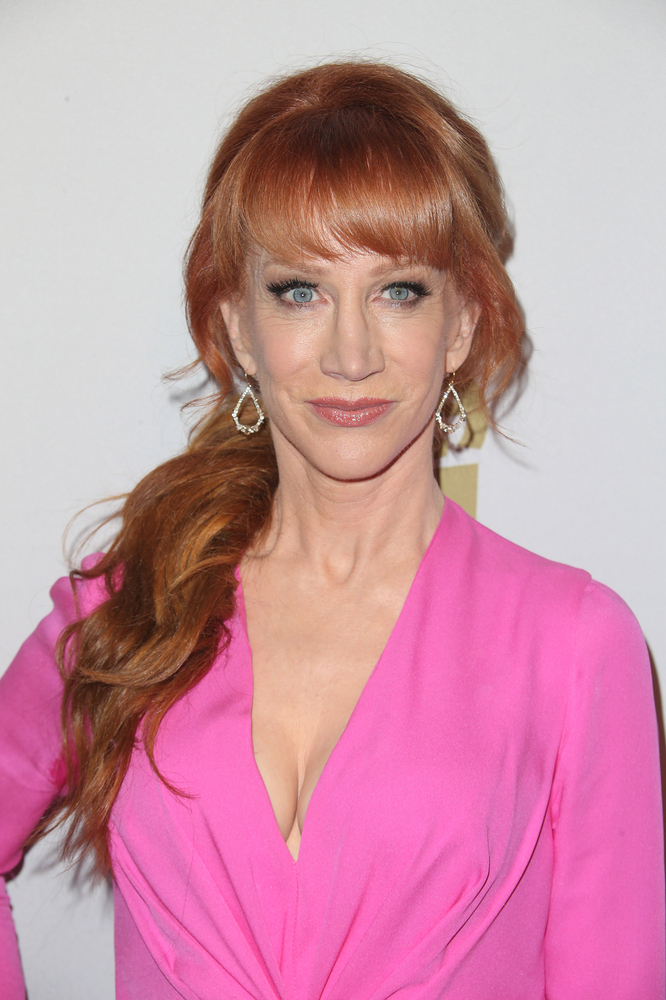 I love hearing these stories of celebrities shaving their heads to support their friends and family with cancer! It's actually somewhat rare, as the only other incident I can remember is when Kellie Pickler shaved her head for her best friend, who was battling breast cancer. I'm sure there are more though. So many celebrity women have shaved their heads for roles, like Demi Moore, Charlize Theron, Shailene Woodley, Natalie Portman and most recently Kate Hudson. But you hardly ever hear about a celebrity doing it out of the goodness of their heart. (Oh Jessie J! I just found that one.)
Enter Kathy Griffin, who just shaved her head in honor of her sister, whom Kathy writes is going through chemo. She doesn't specify what kind of cancer her sister has. A friend posted this message and the photos of her bald head.
In solidarity with her sister, who is going through chemo, @kathygriffin shaved her head. Donate to @AmericanCancer: https://t.co/NazIbJ9FQ2 pic.twitter.com/UXr9YH1LYc

— Yashar Ali (@yashar) July 31, 2017
People Magazine points out that Kathy lost her brother, Gary, to cancer in 2014. I read this tweet and started getting teary. She's been through so much.
Kathy's mom was with her right after she shaved her head, and her mom wrote this nice message in support of her.
My daughter Kathleen Mary is a wonderful human being https://t.co/sEEDEBXMoR

— Maggie Griffin (@TipItMaggieG) July 31, 2017
Recently Kathy announced that she is no longer being investigated by the federal government for daring to pose with a rubber mask of Trump with what looks like blood dripping off it. If the photographer, who admitted that the end product was ultimately his idea, was not under investigation then Kathy shouldn't have been either. It's always the woman's fault with this administration though, isn't it?
Best wishes to Kathy's sister for a speedy recovery. She surely has good friends and dear family around her.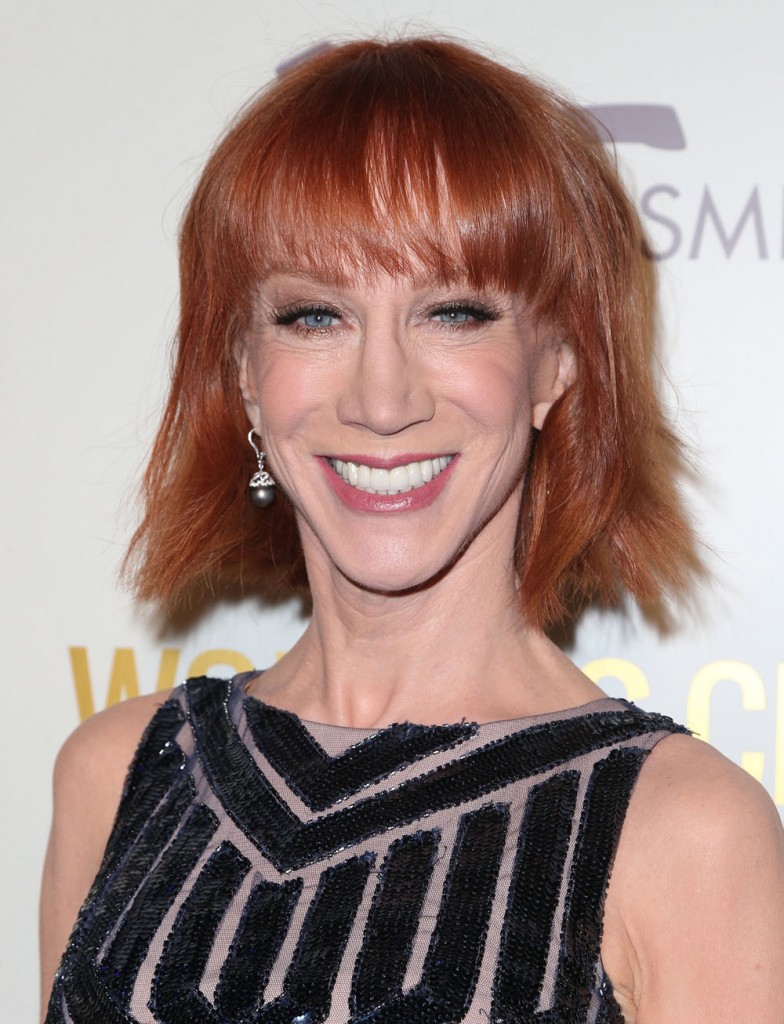 Photos credit: PRPhotos, Getty and WENN