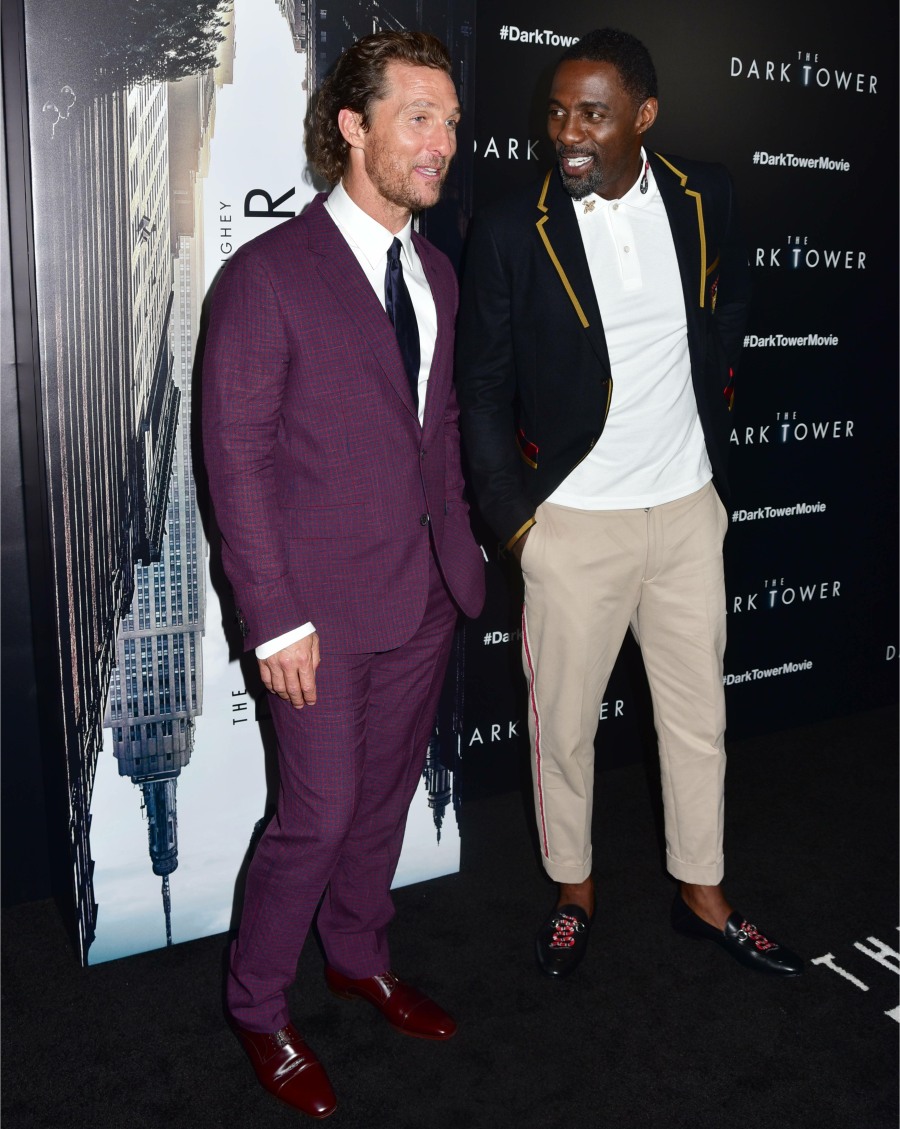 I really wanted The Dark Tower to be amazing. I wanted Stephen King's opus to translate beautifully on to the big screen. I wanted all of the (racist) people yelling about Idris Elba's casting to be proven wrong. Well, I still believe that Idris's casting as the Gunslinger was a good choice. But the problem is that The Dark Tower seems like a gigantic mess, and that the story maybe hasn't translated well onto the screen? While I want to support Idris in everything he does, the film looks… bad.
Anyway, these are some photos from The Dark Tower's MOMA screening/premiere last night in New York. Idris looked… okay. I appreciate his style and the fact that he tries out weird stuff, like loafers with no-socks, and what looks like a yachting blazer. Matthew McConaughey has a lot of style too, with that purple suit. That's "a lot of look."
Idris also appeared on the Tonight Show last night and Jimmy Fallon got him to do this "Google Translate Singing" thing. Idris's natural charisma saved this mess:
And here's a clip from the interview. Idris talks about his Gucci loafers, his daughter not believing he's cool and his DJ voice. I could listen to Idris read the phone book.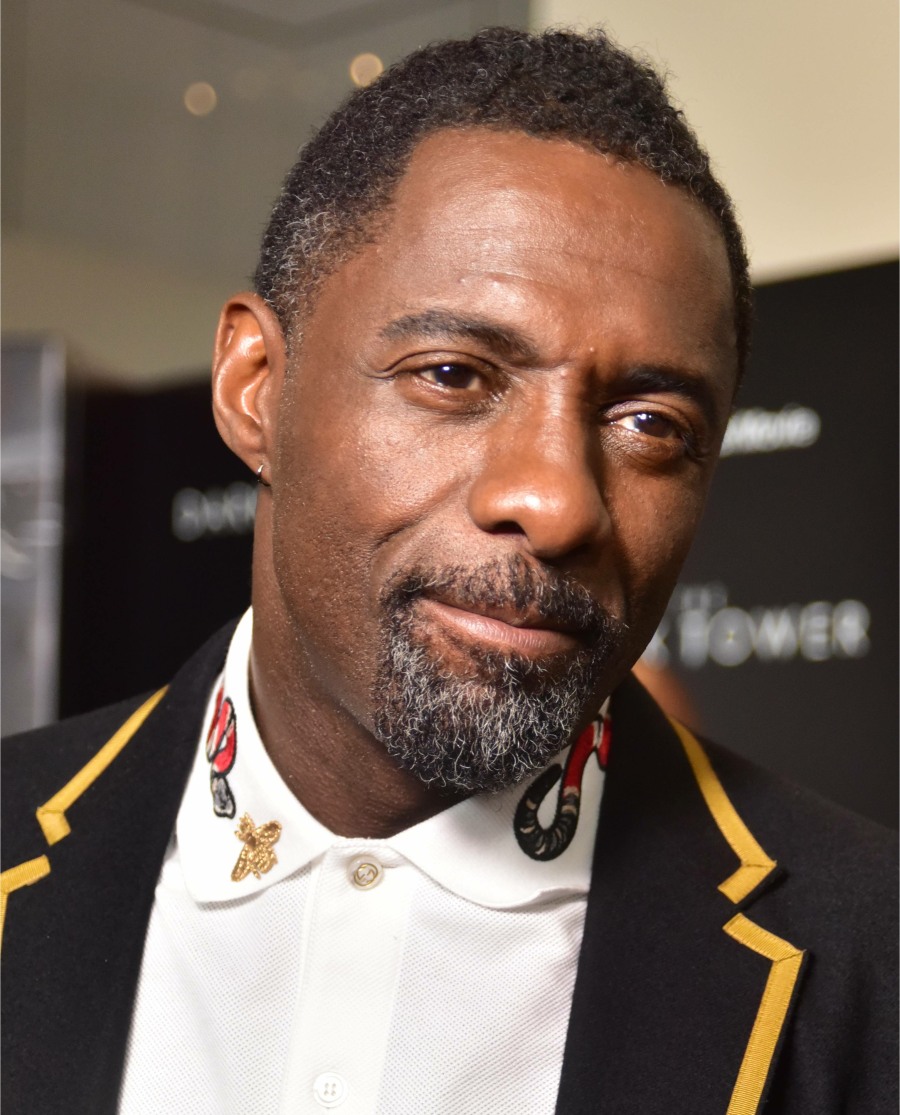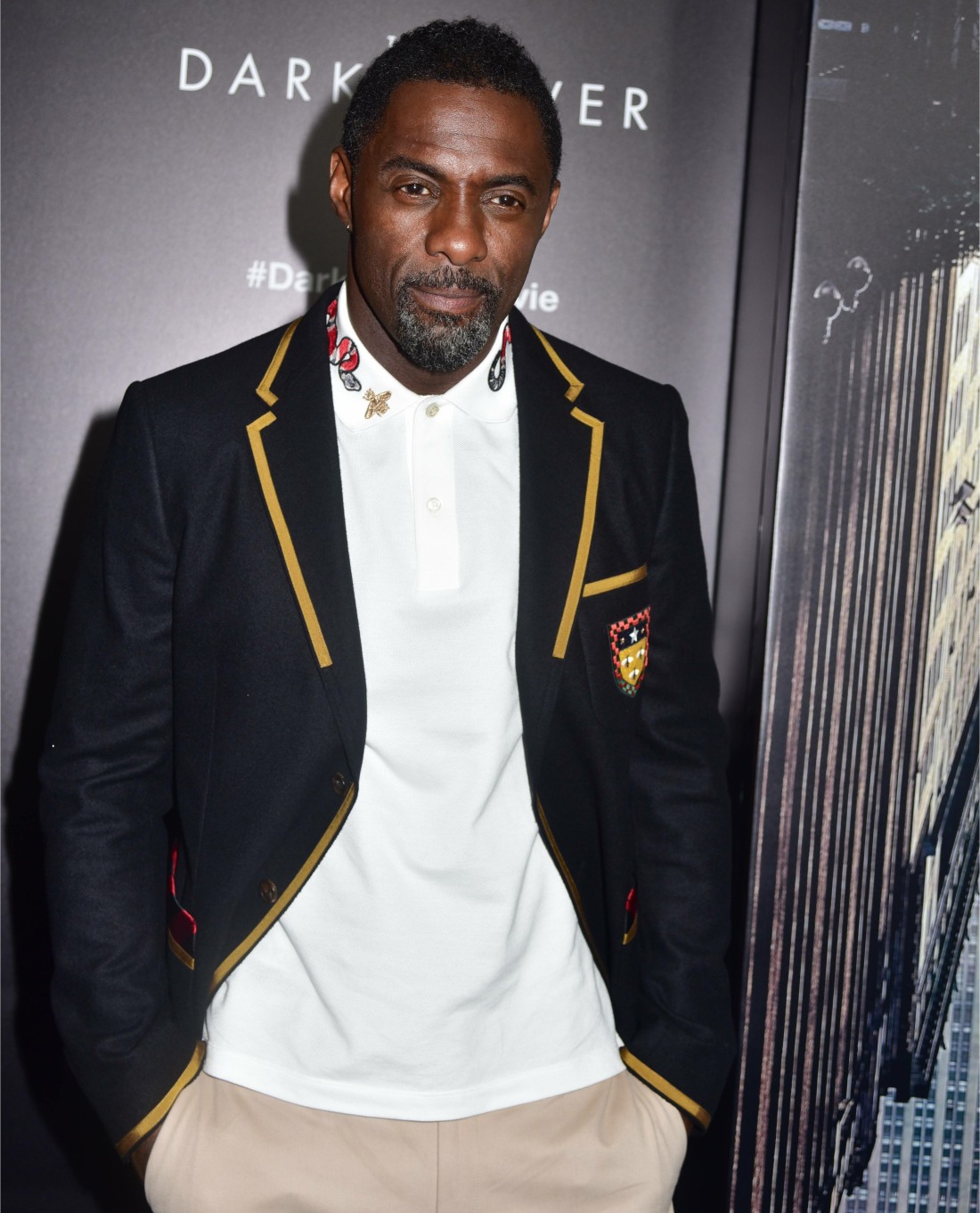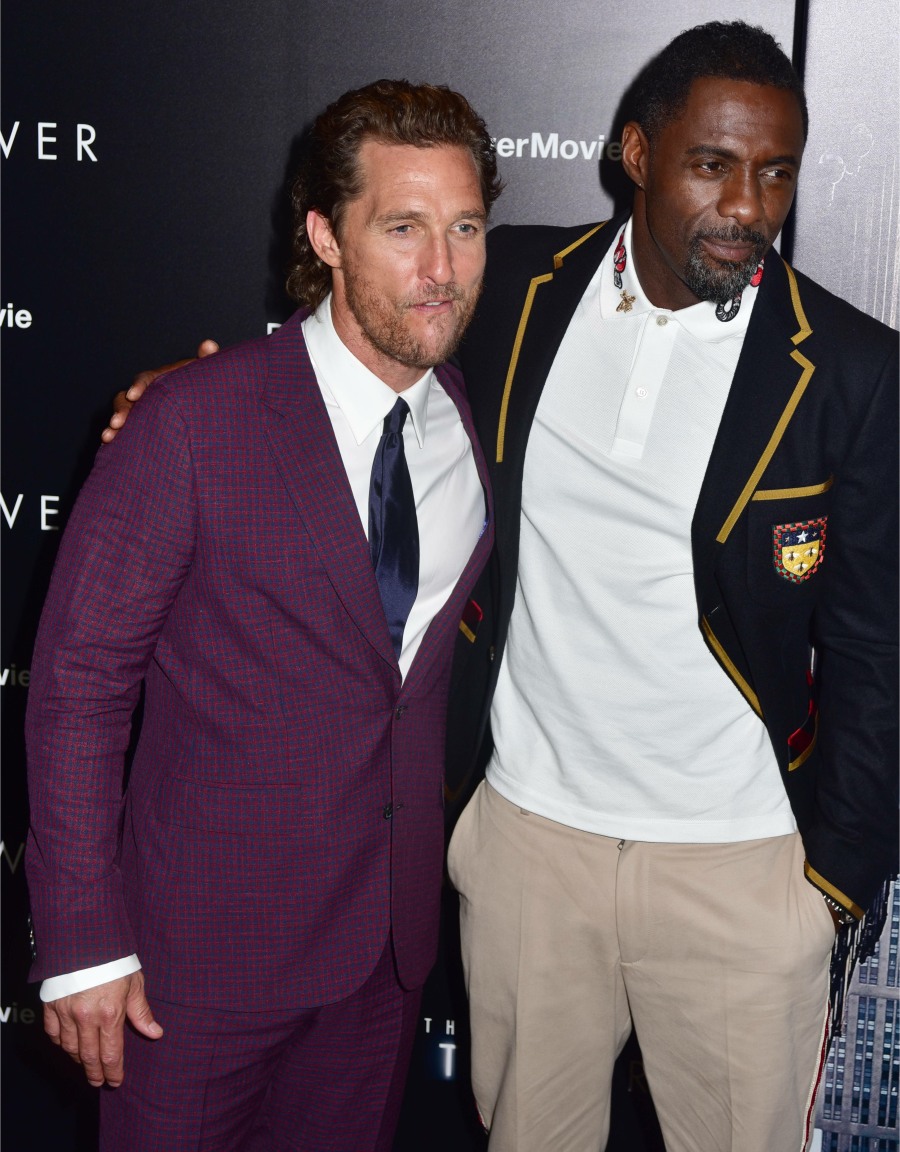 Photos courtesy of WENN.