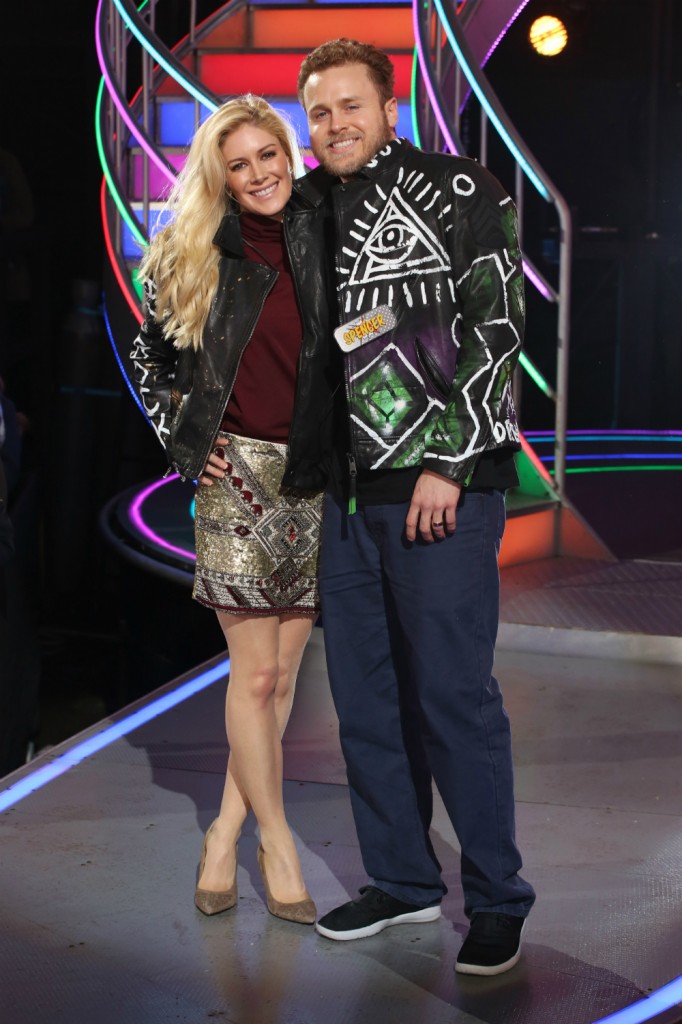 Heidi Montag, Spencer Pratt and Alex Jones ran into each other while on vacation in Hawaii. Their proximity to one another created a common sense vacuum but the vacuum, like most rational things, couldn't stomach this trio and spit them back out. So they decided to film an "interview" instead. Normally I would roll my eyes at these three doing anything but this interview is so whackadoodle that I was drawn to it like a train wreck. So the construct is that Heidi, Spencer and Alex happened upon each other at the pool one day while vacationing in the same location. Slight tangent: I'm against any kind of Travel Ban but if we have to have one, can it focus on not letting this much crazy travel to the same location? I just feel like, "Heidi Montag, Spencer Pratt and Alex Jones came together…" will be the start of the announcement for the apocalypse. Anyway, they ran into each on the pool deck and ended up doing an impromptu interview on the beach the next day. Good thing Alex vacations with a microphone, camera and crew or this wouldn't have been possible. The Pratts spent as much time asking Alex questions as he asked them so it's hard to determine who interviewed who. The big reveal, though, is that the Pratts claim they were brought down by none other than the New World Order. Everyone put on your tinfoil hats and buckle up.
Heidi Montag and Spencer Pratt are ready to make a comeback despite their issues with the "New World Order."

"We were chanting 'death to the New World Order' about 10 years ago after watching all your documentaries, and then about a week later, we were no longer on television and haven't had a consistent TV gig since then," Pratt, 33, recalled to Alex Jones on "InfoWars" last week, adding that he's willing to put his beliefs aside.

The New World Order supposedly is a secretive power elite with a globalist agenda that's conspiring to eventually rule the world through an authoritarian world government that will replace sovereign nation-states. Those who believe in the New World Order see the group as a culmination of history's progress.

"So if the New World Order is watching, you know, we still will not accept chips, but we will take a gig in the established media because we have a baby and we have some bills to pay so, you know, New World Order, we're available."

"It's a hard balance because you want to be able to say how you feel and what's going on in the world or to have a voice or just be a person within it," Montag added. "But in reality TV you're so disposable that we were just disposed of pretty quickly after that happened."
She also took "some responsibility" for adding to their careers' demise because of her plastic surgery and other "certain things that happened."

"It just got really crazy really fast and to such a height that it felt out of our control in a lot of senses," Montag continued, admitting they fell into a "dark deep pit after that" because, she claimed, everything that they'd be given had been taken away from them.
"I am thankful for everything that's happened," she said. "I'm ready to reemerge better than before and stronger in a way more prepared way."
If you have 30 minutes and extra brain cells you needed to kill, you can watch the whole interview here. The biggest pull, as I said, is the Pratt's blaming their careers' failure on the machinations of the New World Order. Which, I mean – seriously? Like the Illuminati would have The Pratts anywhere on their agenda. Their secret handshake would last longer than the Pratts' relevance. But bless them for never changing their spots – they openly attack "them" while their palms are up looking for a job handout.
The interview, though, doesn't stop there. They drop so many little nuggets. Other things I learned from this brain trust: Spencer started the Crystal craze. I assume the New World Order were the ones who doctored up the Ancient Sumerian history in which they reference using crystals? Of course, now everyone is using crystals but according to Spencer, that's his doing. The Power of Spencer. I'm far more interested in what's going on in China, though. Alex slipped into the conversation that in China they've created chimeras through advanced genetic alterations. And Human Cows… or cows that produce human milk. Are they taking requests? Can I get a Sloth Phoenix – like, what are they capable of? Alex also told his viewers that, "There are also a lot of fake secret societies." Ooooh, like who? My kids' school? Or are are we talking the nice delivery guy who brings me pizza on Thursday nights – what does he know??? But Spencer said that although fake societies exist, "black helicopters are real," because they would fly over The Hills set. Dude, you live LA adjacent, everyone has black helicopters flying over them because the cops can't get down the freeways to catch the bad guys. If the New World Order wanted to send them a subliminal message, it would be, "Get over yourselves."
Oh, and their baby is due November 19th so make sure your bunkers are stocked by then.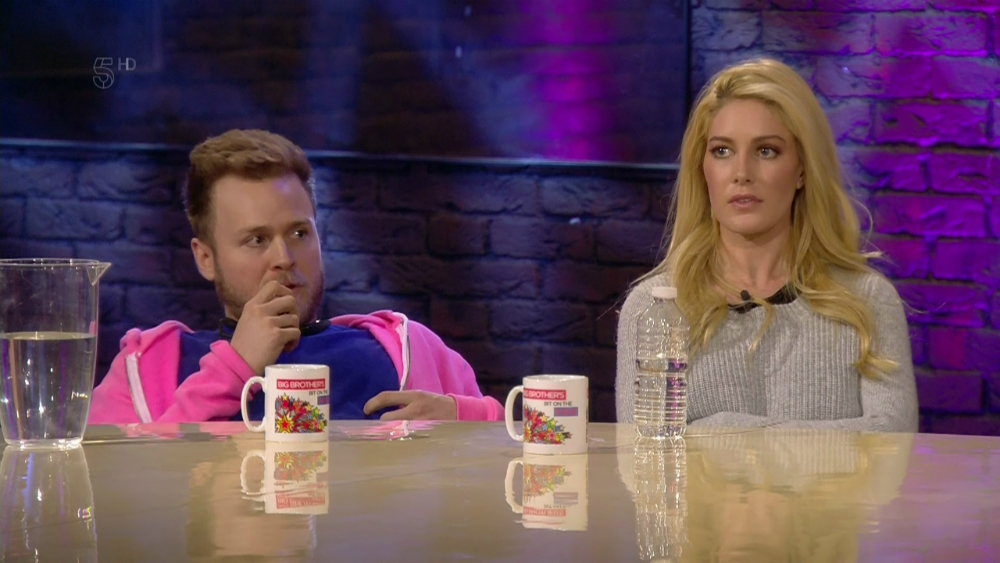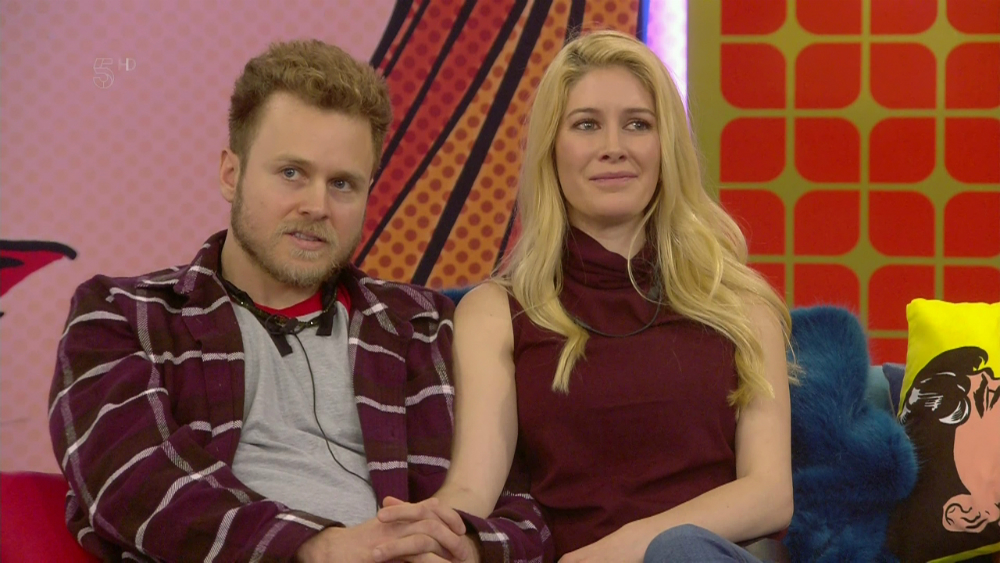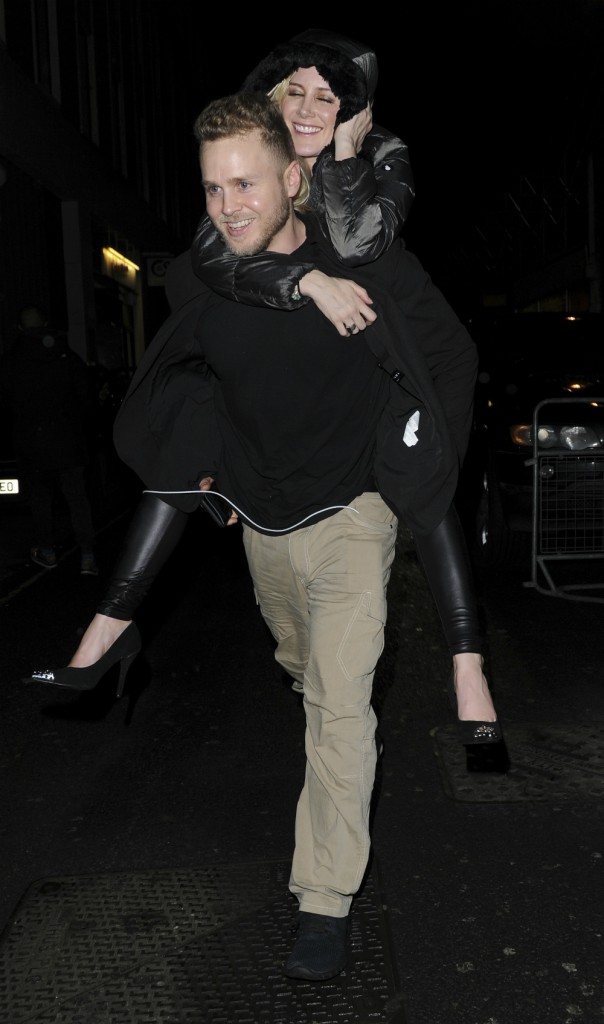 Photo credit: WENN Photos