Did anyone watch Jessica Biel's The Sinner? As you know, I am not a big TV show person so at first I was just going to leave it. But the trailer intrigued me enough to think I might Game of Thrones it (skip it and just read Kaiser's recaps). But I bought into the hype and recorded it although I haven't watched it yet. Without even seeing it, I'm dying to know why she did it and not in a jump-to-the-end kind of way, I want the slow reveal and the "OMG!" moment when I find out (obviously I have not read the book).
One person who is definitely watching The Sinner will be Jessica's husband, Justin Timberlake, because he's Jess' biggest supporter. No, for real – he came to the premiere and everything. Oh wait, no he didn't – he tweeted his Instagram post saying she was really good in her starring role before the premiere but didn't actually show up.
Just hours after her husband Justin Timberlake raved about her work on social media, Jessica Biel stepped out solo for the NYC premiere of her new USA Network thriller "The Sinner."

"Extra's" AJ Calloway caught up with Jessica on the red carpet, where she gushed over Justin. The 35-year-old blushed, saying, "He's the best." 

"He's been, honestly, my biggest supporter throughout the whole experience," she went on. "This has been such an intense work experience for my family. I haven't ever worked full-time while having a child. When you do that, your partner has to take up all the slack. He's just been an angel and been so supportive of this for me and my career and this moment — it's been really nice." 

Biel revealed that JT has no problem being on daddy duty for their son Silas. "He does it all," she said. "He's the diaper king."

In "The Sinner," Biel plays Cora, a young mother living in upstate New York who commits a brutal act of violence against a stranger. Of her tough role, she said, "You just kind of black out sometimes during work… In the middle of the scene, you're tapping into something that's quite dark, or intense, or scary, and somebody calls 'Cut!' and you go, 'What happened? Was that okay?' I don't even know what happened, and I'm just gonna go with it and hope there is some authenticity there and people can relate to it."
Since I am having a Grade A crappy day and I need all the karma I can get, I will try to be fair and say that maybe Justin is in LA with their son Silas and that is why he was not at the New York City premiere. Of course, he also could have been in their Manhattan Penthouse and couldn't find the right shoes to upstage Jessica on the Red Carpet. Okay, karma be damned.
Jessica hasn't, "ever worked full-time since having a child"? Didn't she open a restaurant? How does one open a restaurant and not work full time? I'm still recovering from opening a restaurant in 1997 and I was just the head bartender. But if what she is saying about 'supportive' Justin is true, then I'm glad she has the support system in place to feel guiltless about pursuing her career. Because she deserves to pursue hers just as much as Justin deserves to pursue his career… and play golf. And go to concerts. Did anyone else read into, "been so supportive of this for me and my career and this moment,"? I read that in Jessica's surprised voice. It also kind of makes me wonder what his reaction will be to the next moment because let's face it, hanging out backstage isn't really Justin's thing. I get that she is appreciative of her husband's support but I hope she didn't feel obligated to make her appreciation the focus of her red carpet interviews. She's at her own premiere of the show in which she is starring, can't it for once be about her?
Speaking of the Timberlakes' support unit, I will end on a nice note. This post from Justin was very sweet. He can really turn up the charm when he wants to.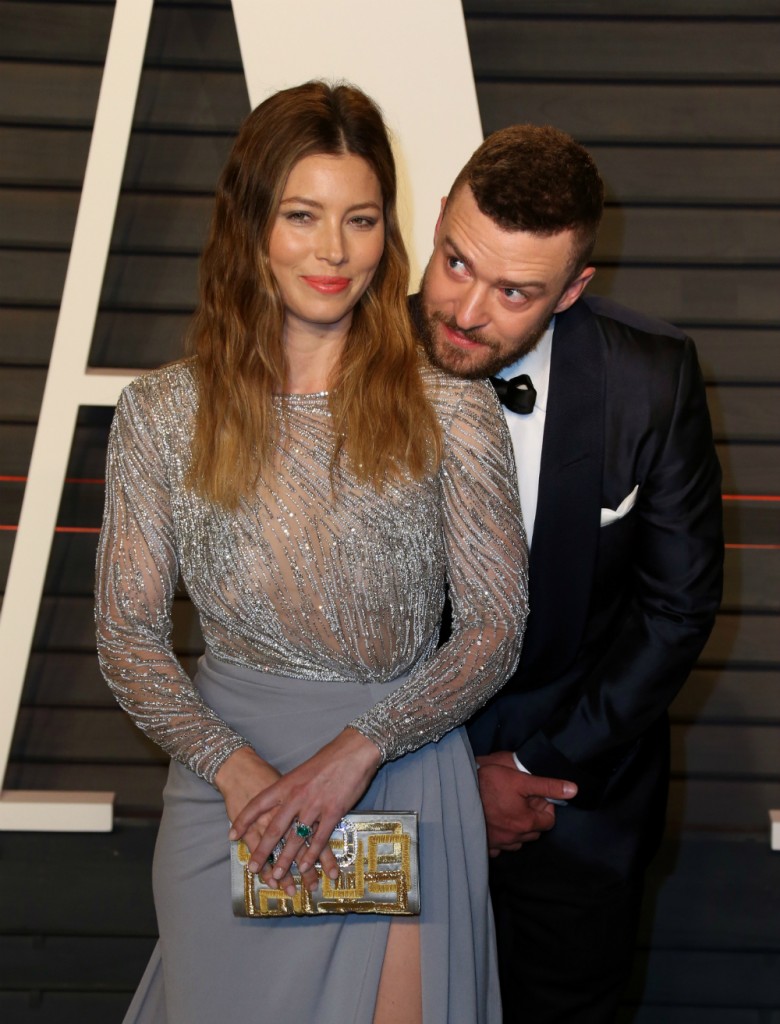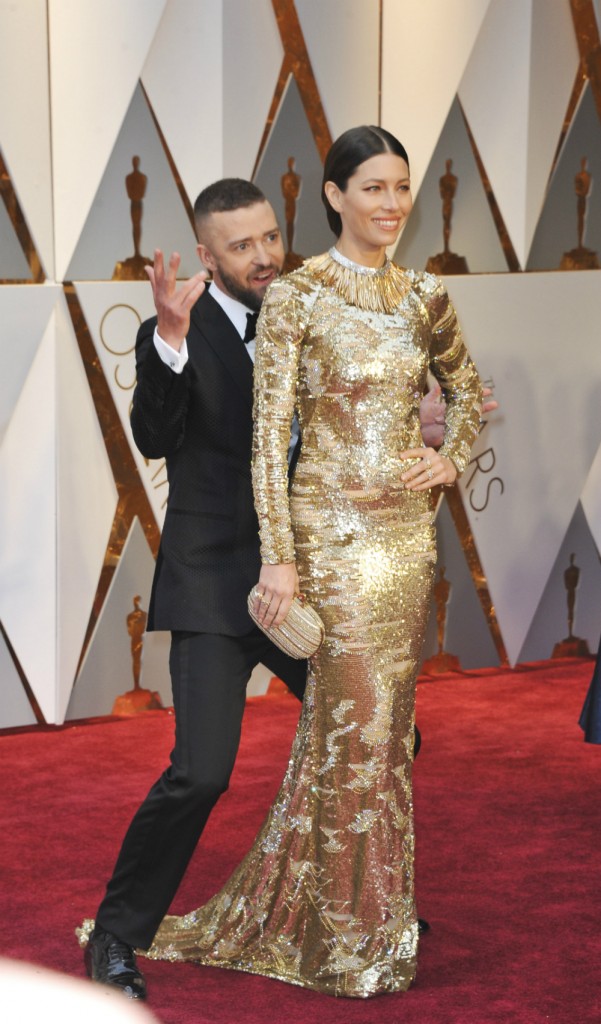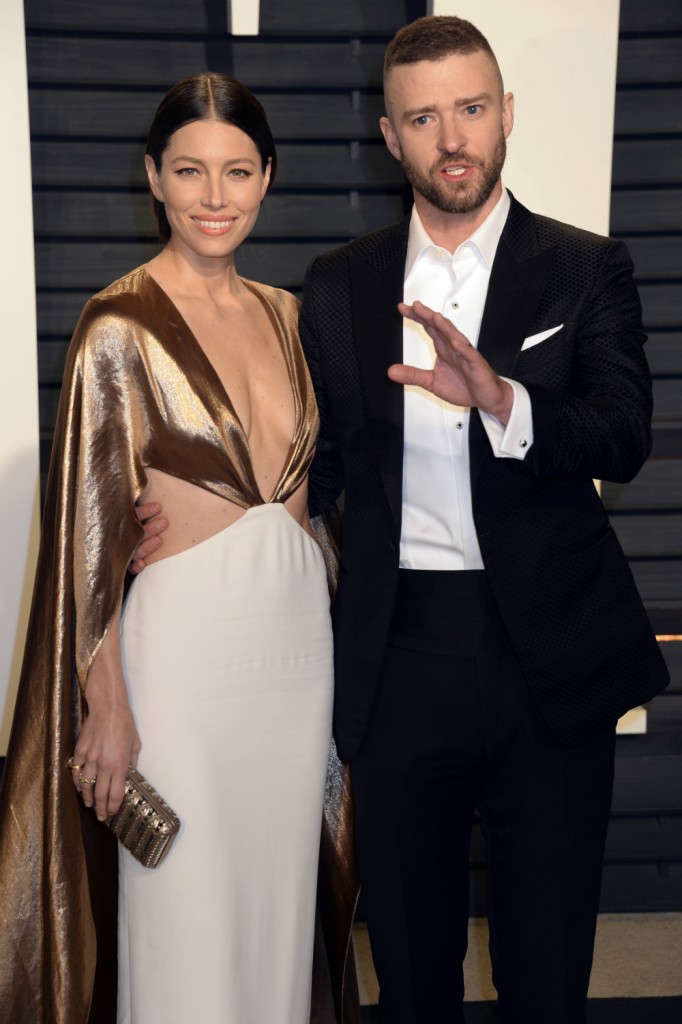 Photo credit: Getty Images, WENN Photos and Instagram