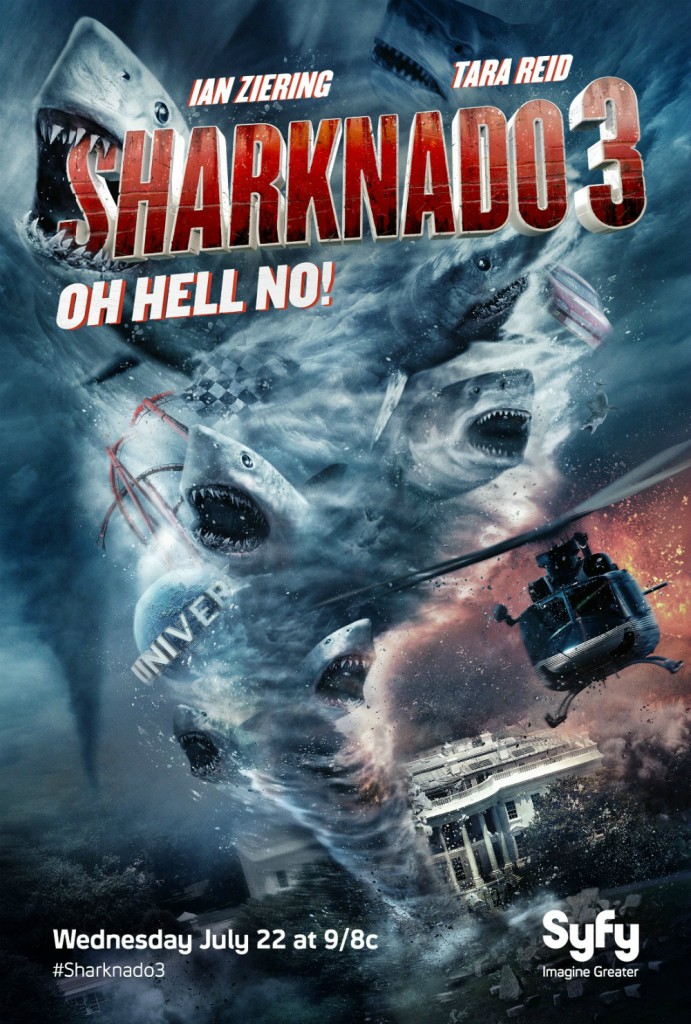 We are staring down the barrel of the fifth installment of Syfy's Sharknado franchise (August 6). I've never seen a Sharknado movie, although I'm not sure why. That sounds exactly like a Friday-night-second-glass-of-wine movie suggestion I would make. I guess I should because it turns out, the producers of a movie about sharks attacking en masse by way of a cyclone were smart enough to recast the role of President of the United States rather than give it to Donald Trump. Apparently this was very close to happening but once ol' Donnie boy thought he might take a stab at the real thing, he dragged his heels on signing the contract so they cast Mark Cuban instead. Of course, once Trump found out they'd shelved him and not the other way around, he threw his rattle out of the crib and held his breath while pounding his fists on the crib's floor.
In January 2015, two years before he was sworn in as president, Donald Trump was set to step into the same role in a very different capacity: He had signed on to play the president in 2015′s Sharknado 3: Oh Hell No!

Producers' first choice to play the leader of the free world in the Washington, D.C.-set disaster film was Sarah Palin, but negotiations with the former Alaska governor and vice presidential nominee had fallen through. That's when Ian Ziering, the gung-ho star of the schlocky Syfy franchise, had the inspiration to capitalize on the special relationship he'd developed with Trump while taping Celebrity Apprentice (Ziering made it as far as the penultimate task). His reality TV boss would make a good commander in chief, he reasoned. An offer went out. Almost immediately, it elicited a response.

"The Donald said yes," recalls David Latt, the 51-year-old co-founder of The Asylum, the off-brand assembly line behind the Sharknado series. "He was thrilled to be asked."

"We got pretty far," says Webb of the Trump negotiations. "It was serious talks." A contract was drawn up and sent to Trump attorney Michael D. Cohen — the same attorney currently under FBI investigation in connection with the Russia inquiry.

But enthusiasm turned into weeks of silence from the Trump camp. Eventually, a reason for the stalling emerged. "Donald's thinking about making a legitimate run for the presidency, so we'll get back to you," Latt recalls Cohen saying. "This might not be the best time." With the production clock ticking, Asylum pulled the trigger on a backup plan, offering the role to Mark Cuban — a modest casting coup that Syfy trumpeted with a press release.

"Then we immediately heard from Trump's lawyer," recalls Latt. "He basically said, 'How dare you? Donald wanted to do this. We're going to sue you! We're going to shut the entire show down!' " Contacted by THR, Cohen acknowledges a dinner with Ziering to discuss casting Trump but says he has no recollection of the angry correspondence.

Webb, now at his own production company, is philosophical about the dustup. "I took it personally, but I get it now," he says. "That was my moment of doing business with Donald Trump. And that's Sharknado."
As I said, I've not seen any of the films but one accolade I can give the franchise is their naming scheme. The films are: Sharknado, Sharknado 2: The Second One, Sharknado 3: Oh Hell No!, Sharknado 4: The 4th Awakens and now Sharknado 5: Global Swarming. Those are all brilliant in my book. The article details how Sharknado got made and all of the various cameos, like the fact that Ann Coulter played the vice president to what was supposed to be #45's president. There's enough horror in that sentence to keep me awake for months. Unfortunately, THR also detailed how Tara Reid, who is one of the headliners, makes a quarter what her male co-stars do. Coincidently, immediately following Tara's bringing this issue up to the producers, Syfy asked viewers if they should kill off her character.
#45 couldn't get cast as a pretend president in a movie about shark tornadoes, so we cast him as the real thing instead. In case anyone is looking for another terrible movie idea, there's your pitch. And they should definitely keep the suing part in because that is exactly what he would have done if he'd lost the election. Sharknado 3 was not void of disgraced political figures though, Anthony Weiner appeared as a NASA administrator. Apparently, most of his part was cut – I guess being faithful isn't the only thing he's unable to do. What's upsetting to me is had #45 not run for the real Oval Office and appeared in this, I bet his bit would've become a cult meme favorite, adding to his popularity. I'm sure some would argue he should run as a reaction to whomever they didn't like in office. Still, I'd rather be laughing off those hypothetical pronouncements than choking on the actual stories about our real-life president today. Is it weird to wish for a real life Sharkando to hit the White House?
Here is a clip that should have had #45 in it – NSFW because bloody shark destruction. It looks like a documentary because the White House is being destroyed by the President.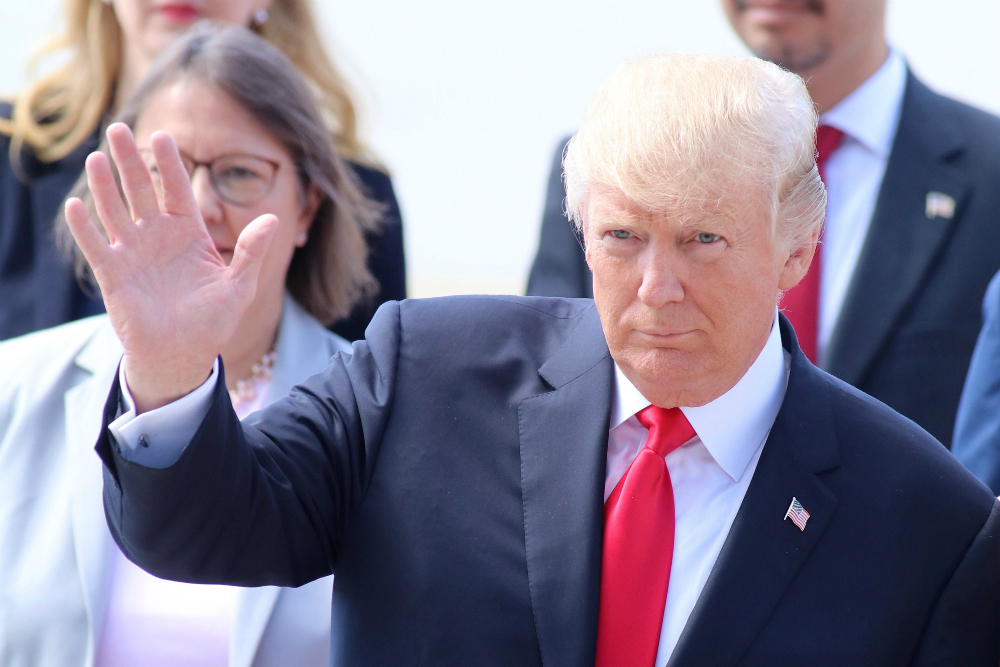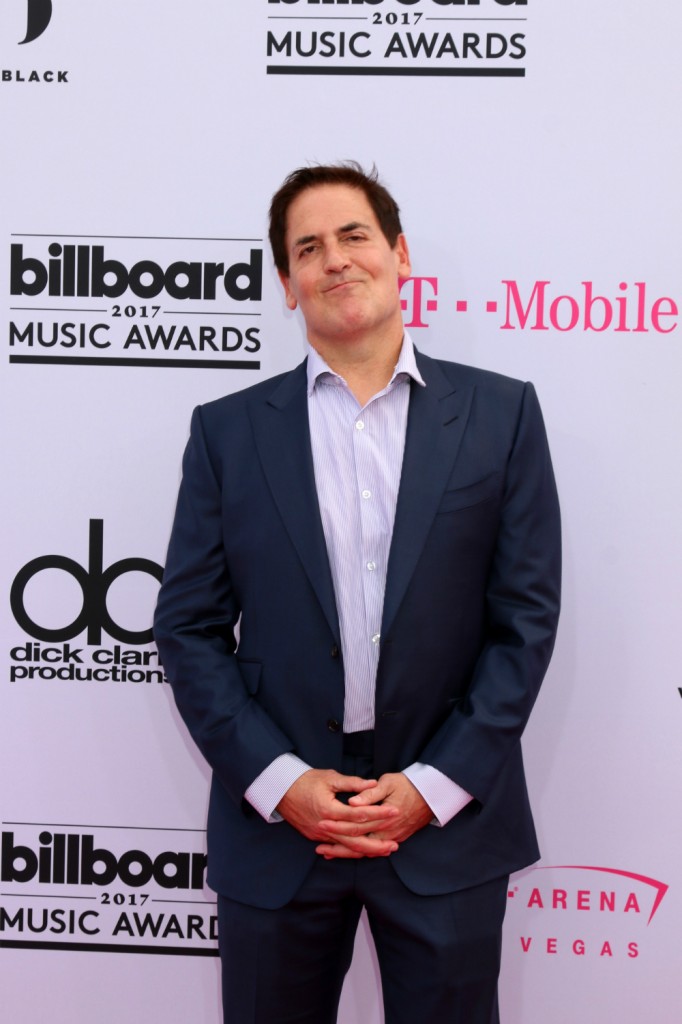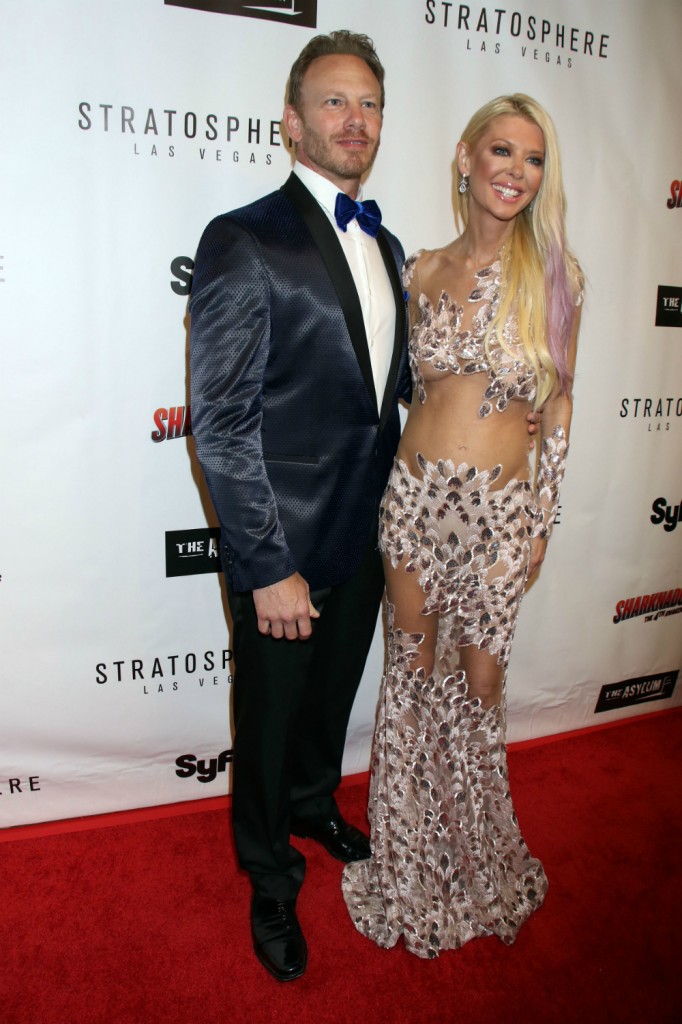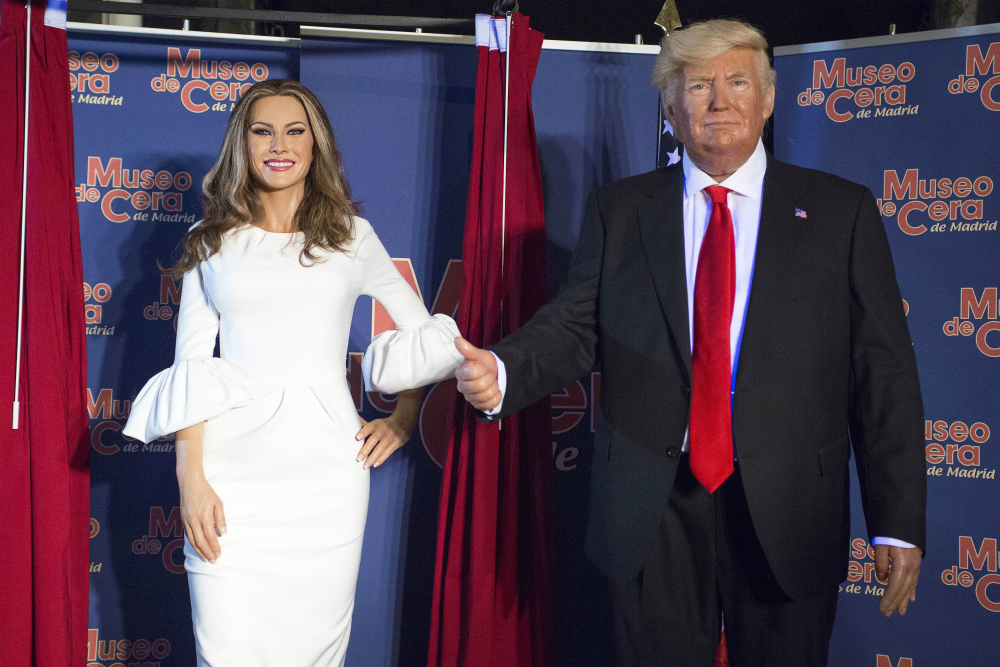 Photo credit: WENN Photos