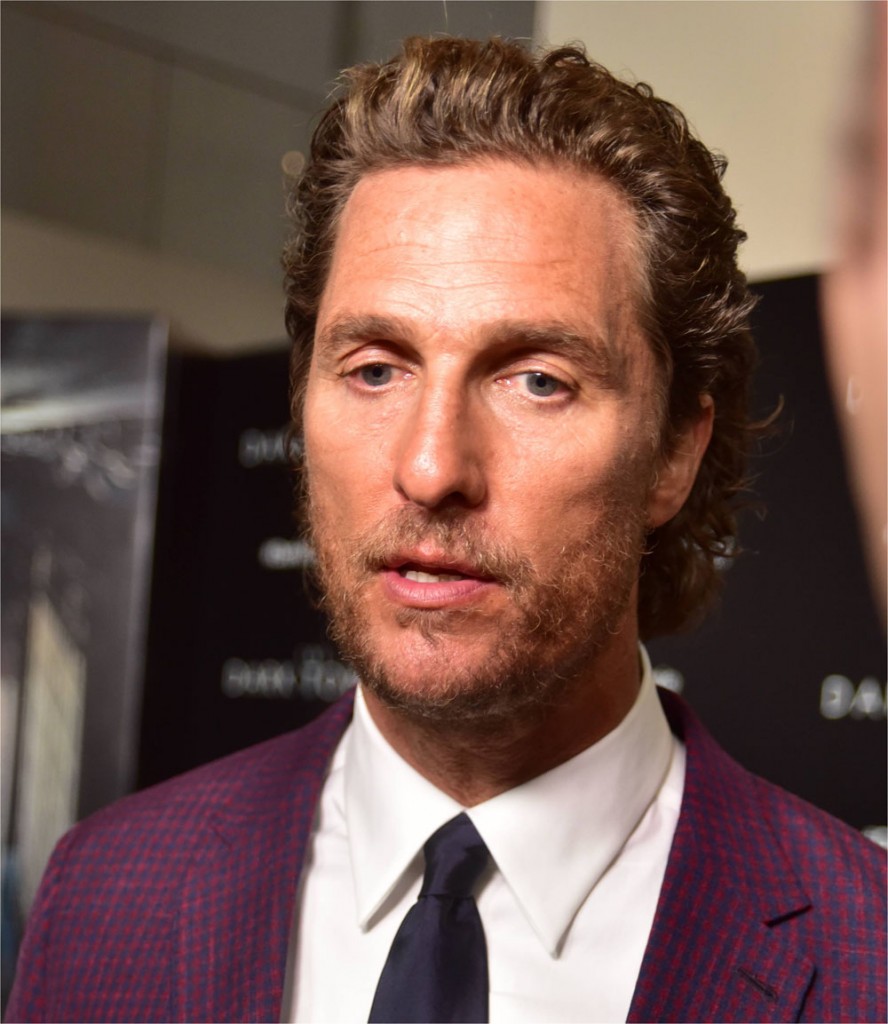 You would think with his laid-back demeanor, it would take a lot to rattle Matthew McConaughey, but he was visibly shaken when faced with bad news on the red carpet.
The 47-year-old actor was approached by a reporter from the Associated Press at the red carpet premiere of his latest film The Dark Tower in Los Angeles on Tuesday night. When the reporter asked for a response about the recent passing of actor and playwright Sam Shepard, a shocked Matthew asked, "Sam Shepard moved on? Gosh…dammit…from what?" The reporter didn't know (surprising for someone from the AP), but pressed Matthew for a response. To his credit, Matthew didn't get mad, but managed to share his feelings, telling the reporter, "I'm not going to trivialize that situation, I just heard about it for the first time."
Matthew, who worked with Sam on the film Mud, went on to say, "the whole trailer for Mud could be Sam Shepard sitting in that green chair telling the boy about who Mud is. It would be about a two-and-a-half minute trailer, but it would have been really badass." He also declared that "we lost one of the good ones" and ended his emotional statement with "Alright, see you in the next one, Sam." Does anyone else think the reporter pulled a dick move by asking Matthew that question? He did handle it quite gracefully though, so you've got to hand it to him.
If that wasn't bad enough news for Matthew to process, he's probably not too pleased to know that The Dark Tower, the long-awaited big screen adaptation of the Stephen King novel, is getting pretty terrible reviews. It's currently sitting at 20% on Rotten Tomatoes.
On a lighter note, Matthew and his Dark Tower co-star (and beautiful human being) Idris Elba answered fan questions for Wired magazine. Among the things we learn from the questions, which Idris calls "bizarre," are that Matthew loves tuna salad (this does not surprise me in the least) and that Idris is a part-time DJ. Matthew also shares the origin of his catchphrase "alright, alright, alright" (which any good fan knows comes from his debut film, Dazed and Confused) and calls Idris "Idris Elbow." Oh, and he does get free cars from Lincoln.
And, in other "Matthew McConaughey will call you anything he damn well pleases" news, Busy Phillips, who was filling in for Kelly Ripa on Live with Kelly and Ryan this week, shared a story about the time she met Matthew at a pre-Oscar party with her BFF Michelle Williams and Heath Ledger. Busy posted the story and a photo on Instagram on Tuesday after the show. She says she didn't tell the story during the interview, because, as she hilariously put it, "when you're hosting, you know, ITS NOT ALL ABOUT YOU." She goes on to regale:
Years ago, at a pre-oscar party when Heath and Michelle were both nominated for Brokeback, Matthew McConaughey came up to congratulate them and we were introduced- he talked with us for about 10 mins and when he left he said, "Heath, Michelle, congratulations and best of luck to you this weekend. Marc, it was nice to meet you. WHIMSY, it was a pleasure!" We obviously didn't correct him cause who cares?!- he's Matthew McConaughey! He can call me whatever he wants! But we all just about died. And Michelle to this DAY sometimes calls me Whimsy. And it always makes us laugh. 😂😂 Also. He's so hot.
Well, it's too bad that The Dark Tower is a turkey, but it's giving us lots of fun McConaughey stories, and any excuse to put my eyeballs on Idris Elba is a good thing.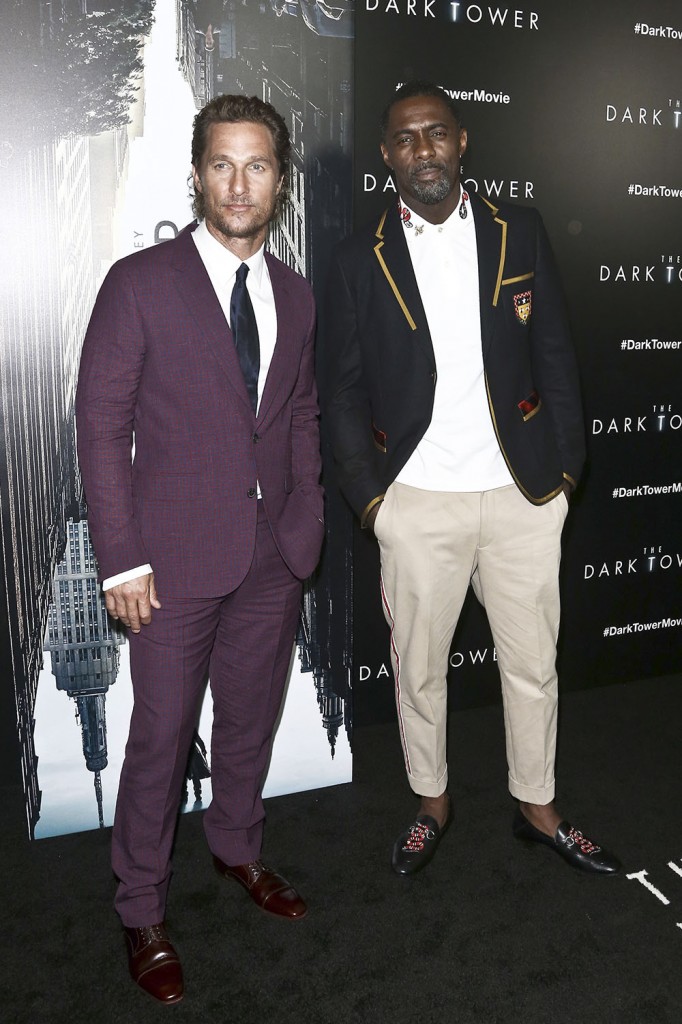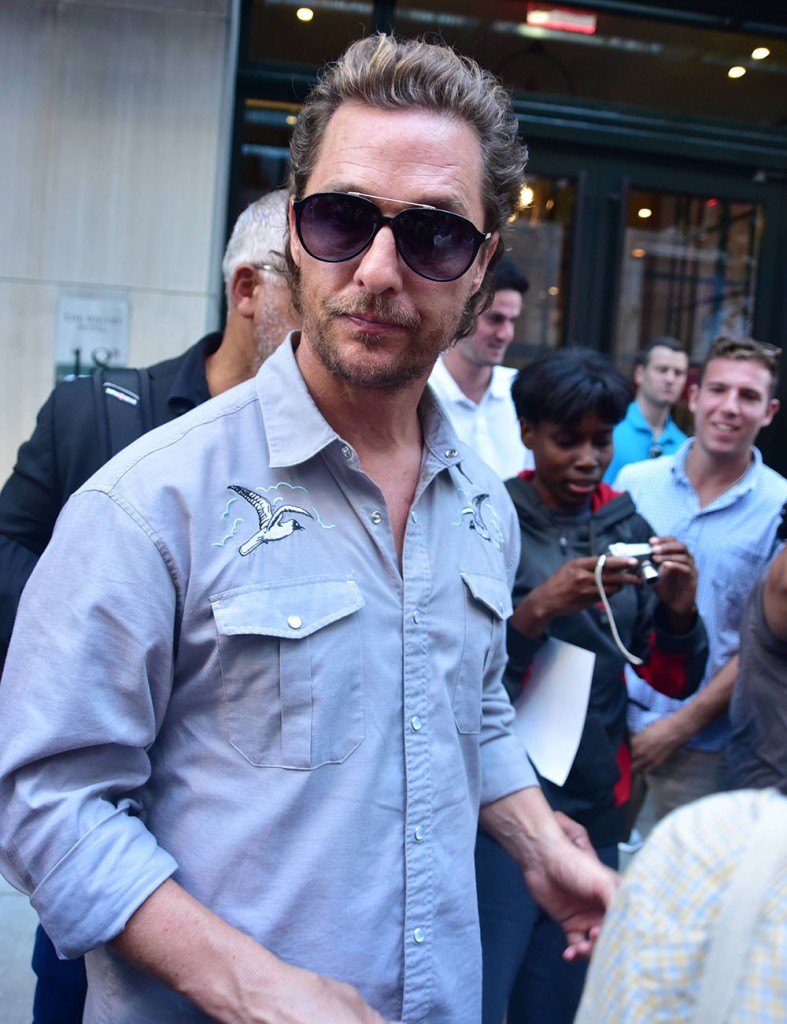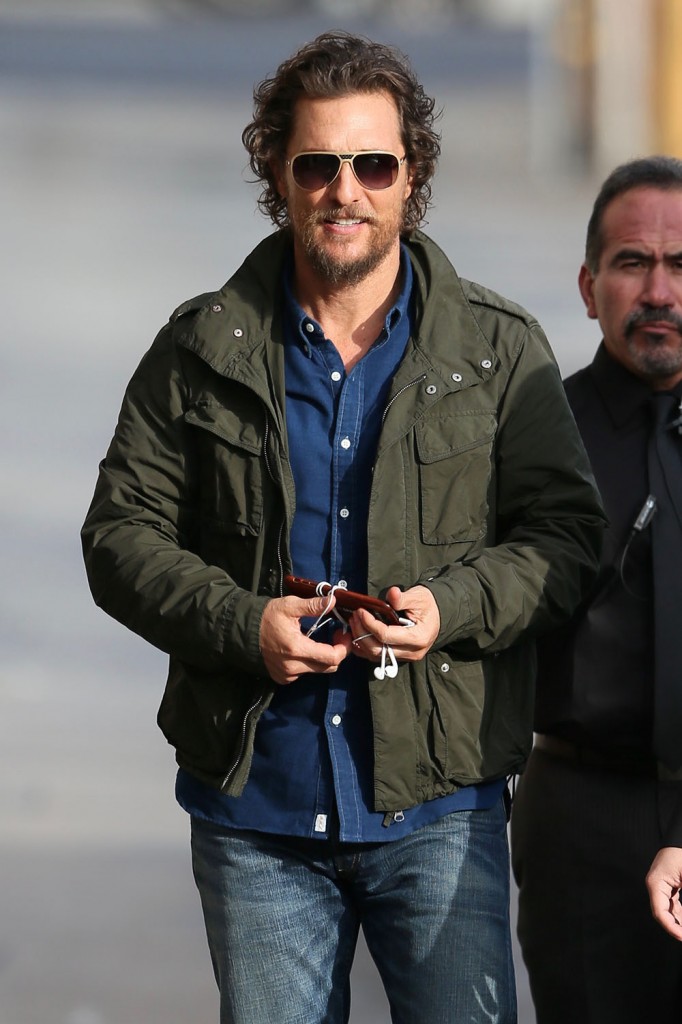 Photos: Getty Images, WENN.com