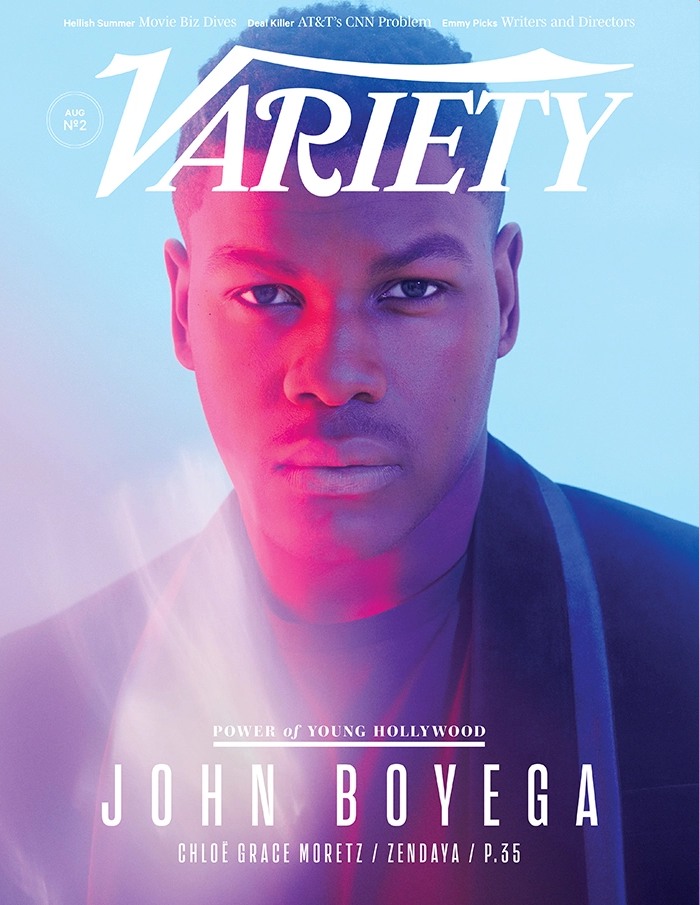 John Boyega covers one of the "Young Hollywood" covers for the latest issue of Variety. I like the photos a lot, and I just read the interview and… I don't know. John Boyega is a good guy, I'm pretty sure. He was thrust into the Star Wars world with his eyes wide open. He knew what to expect, and you won't see him complaining about it whatsoever. On all of that, I'm fine with him and I even admire him for keeping his head on straight. But that's just it… is John Boyega handling all of this a little too well? Is he coming across as a little bit too hyper-managed and sanitized? I know, I know – we will complain about anything. It's clear that Boyega wants to carve out a long career for himself and he's going about it in the right way. You can read the full Variety piece here. Some highlights:
He's not crazy-famous at this point: "One movie can't change your life to the point where you can't walk the streets. I go to the supermarket. I do my own shopping. I go out to the park with my friends. I go to the movies. Some people recognize me, but with most it doesn't register."

Starting his own production company: Boyega took all that "Star Wars" money and invested it in his own company, Upperroom Entertainment. Like Warren Beatty and Brad Pitt, two movie stars who became formidable producers in their own right, he wants a seat at the table. "I can't wait for other people to create roles for me," Boyega says. "If I wait for another man to get inspiration for a script and call me, I may be risking a lot."

He's cryptic about The Last Jedi: "The Resistance isn't in the best condition. Things are shaky. It's a chance for each character to decide what side they're on and decide what they're fighting for. It's an epic dark story. At the same time it's still fun. It's still 'Star Wars.'"

The film will pay homage to Carrie Fisher: "Carrie Fisher means freedom. She influenced people to be authentic and say what you want, however you want. I'll miss her energy. You were always going to hear Carrie Fisher somewhere saying something that she has no business saying, that makes everybody laugh."

He gave up on "Game of Thrones" after watching the pilot. "I'm going to wait until all the episodes are out so I can binge. I can't do this whole 'Next week on "Game of Thrones."' I don't have the patience."

Doing an emotional scene in 'Detroit': "All these images came to my head. I felt in that moment like a victim. In my brain I saw all these faces of victims of the mishandling of law and justice."

Racism in the world: "When I was exposed to the world in 'Star Wars,' I also was exposed to the reality of ignorance that still exists around the world. When I was in 'Star Wars' there was a semi, kind of racial discussion that was quite negative when it first came out."

He realized he was being treated differently than Daisy Ridley and Oscar Isaac. "I was the only person to always talk about the color of my skin. In every interview my skin color comes up. If Daisy does an interview, her skin color is not going to come up. … It doesn't matter what position you're in — once you're black, you're black, and these idiots always have something to say about it."
How can you give up on Game of Thrones and just say you'll watch it when it's over?!?!? ARGHHH. I used to think that way about Game of Thrones, like the first few seasons, I was like "I'm not going to order HBO, I'm just going to buy the DVDs when they come out." That lasted, like, maybe the second episode of Season 2? How can someone NOT watch Game of Thrones? What does Boyega talk about with his friends? What has he been doing with his time these past seven years?!?
Also: I think Oscar Isaac might get some racial-ish questions about his ethnicity, but most people aren't sure what he is, because he dropped Hernández Estrada from his name. If he was out here getting work as Oscar Hernandez Estrada, people would treat him differently and ask different questions.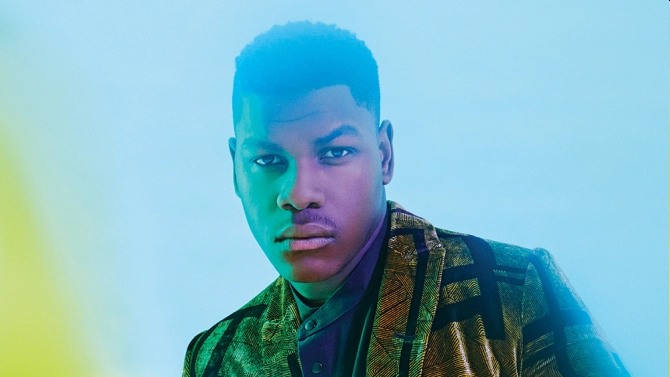 Photos courtesy of Variety.