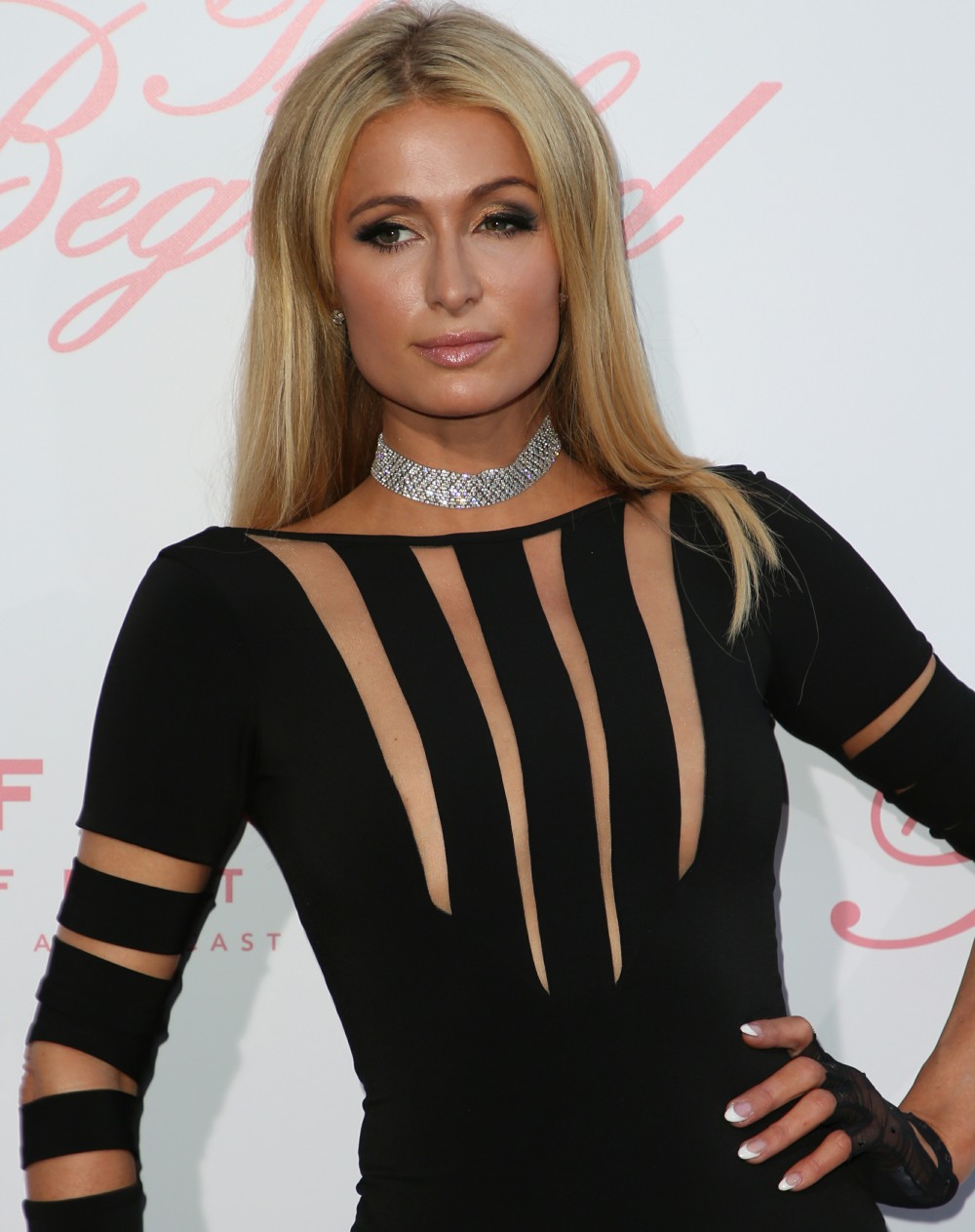 Back in May, I covered an interview Paris Hilton did with W Magazine, and I walked away from it thinking that she actually wasn't that bad. I mean, she's not GOOD. But she's not pure evil incarnate either. The W piece was all about how Paris did all of it first, and she was actually the pioneer celebutante, the OG Famous-For-Being-Famous. Well, Paris is currently promoting her newest fragrances. She actually has $5 billion in sales just for her 25 fragrances. That's why she's been giving interviews lately, like that Q&A she did with People Mag several days ago. She also has a new feature in Marie Claire, and wow, does she come across as… well, I can't put my finger on it. Like, she's actually good at what she does, which is "be a celebrity" and "promote her brand." But she's still a sh-tty human being. Just wait for the political quotes! You can read the full MC piece here. Some highlights:
She's not bratty anymore:"I want people to know that I'm grown-up. I'm a responsible businesswoman. I work very hard. I'm down-to- earth. Nothing has been handed to me."

Her DJ career: She spins at months-long residencies in Ibiza, private events in Russia and Dubai, and even the odd bar mitzvah in Switzerland. She loves doing bar mitzvahs, she says brightly. "I don't just DJ; I will also take pictures with everyone, make everyone feel good. Make the person who hired me look cool and be like a guest. Other DJs will just go in, won't talk to anyone or take a photo, play songs for an hour, and leave."

She doesn't care about her critics: "People love to talk sh-t. I'm used to it, over the years. I love how, anyone I meet, I always change their mind right away. I'm not what people think. It's fun to kind of laugh with it and say I'm in on the joke."

The baby voice was introduced in 2003: It all started with the baby voice, the one she used "when I was little, anytime I wanted something." The producers wanted the baby voice and then some. "I was really kind of shy in the beginning. So the producers just said, 'Act spoiled, a kind of blonde airhead.' I did that and then I realized it was a brand, so I played along with it. And when I felt shy, I would just do it. Now I actually think it's cuter to be intelligent and to have a normal, low, sexy voice. Now when I hear the baby voice, I want to punch myself."

She never made money on her sex tape with Rick Salomon: "That's one thing that really pisses me off when I hear it, because I never, ever received one dollar from that video. That is the last thing that I would want out there…. It's really hurtful, because my whole life I really looked up to Princess Diana, all these elegant, amazing women, and I feel like [Salomon] just took that all away from me. I could have been like that, but because of that tape, I will always be judged and thought of as whatever they say about me because of a private moment between my boyfriend and me. I wish I had never met him. That is actually the one regret in my life. I wish that I had never met that guy. I could not leave my house for months. I was so depressed, humiliated. I didn't want to be seen in public."

She considers herself a feminist and defines feminism this way: "I just feel it's about women's empowerment and girl power, and I'm very into that."

She didn't vote for Trump: Contrary to news reports, she says she didn't vote for Trump—she didn't vote at all. And she doesn't agree with everything he's said. "I love the people here, and I don't think that they should be talked about like that at all," Hilton says of Trump's claim that Mexico was sending rapists and criminals over the border. Still, she says, her old family friend, whom she calls "an incredible businessman," will be a good president. "I've known him since I was a little girl. And he's always been so nice, so respectful and sweet."

On Trump's grab 'em by p-ssy statement: "I've heard guys say the craziest things ever, because I'm always around guys, and I listen to them speak."

On the dozens of women who claimed that Trump assaulted them: "I think that they are just trying to get attention and get fame."
In the first half of the article, I was actually sort of not-hating Paris – she was being nice to fans, she was doing a good job "performing" for all of the people who came out to see her, and she honestly didn't sound that dumb. And then those quotes about Trump happened. Her defense of him is so… unnecessary. I realize that she would never do this, but why not just say "I don't want to talk about Trump, actually, that's not my brand." Because that's true – it's not her brand. No one goes to Paris Hilton for political thoughts. This is why – because she would rather think that Donald Trump's accusers are just making sh-t up to be famous, as opposed to believing that Trump is a pervert and a sexual assailant.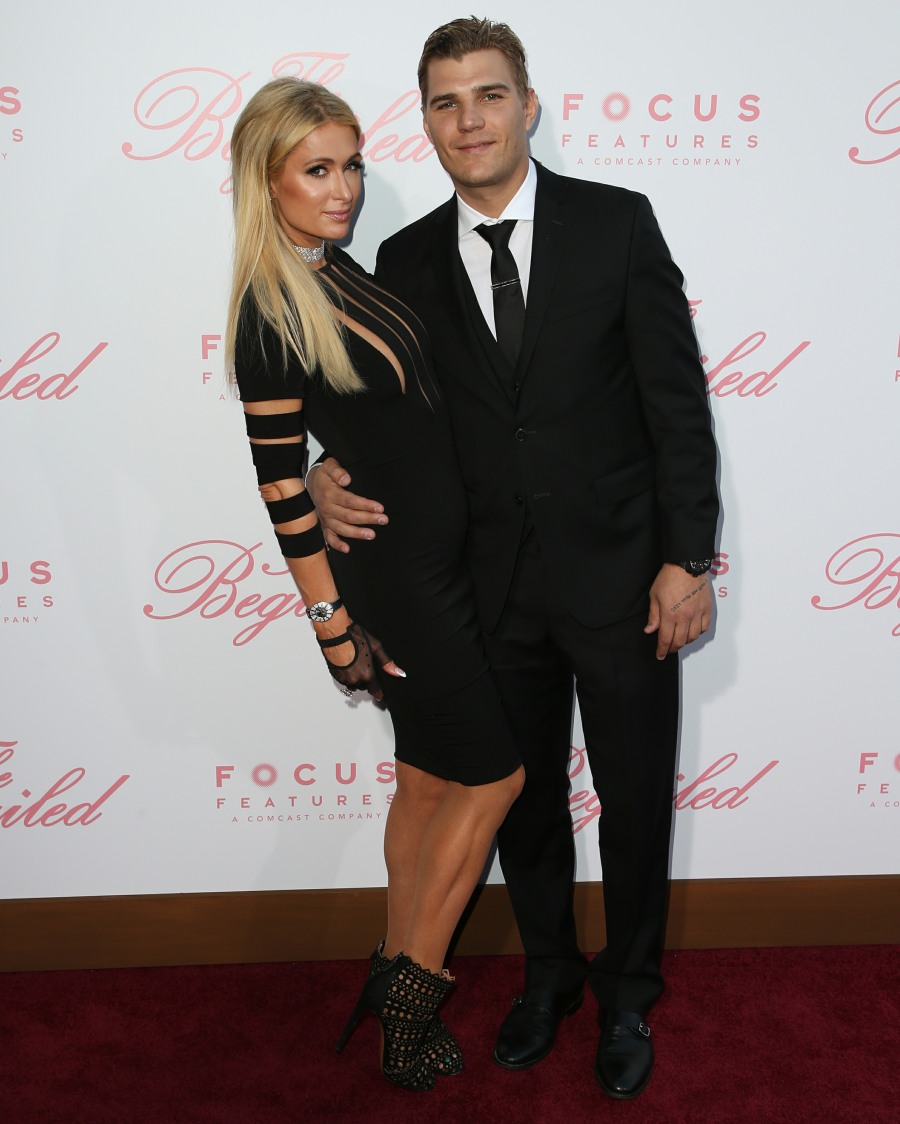 Photos courtesy of WENN.