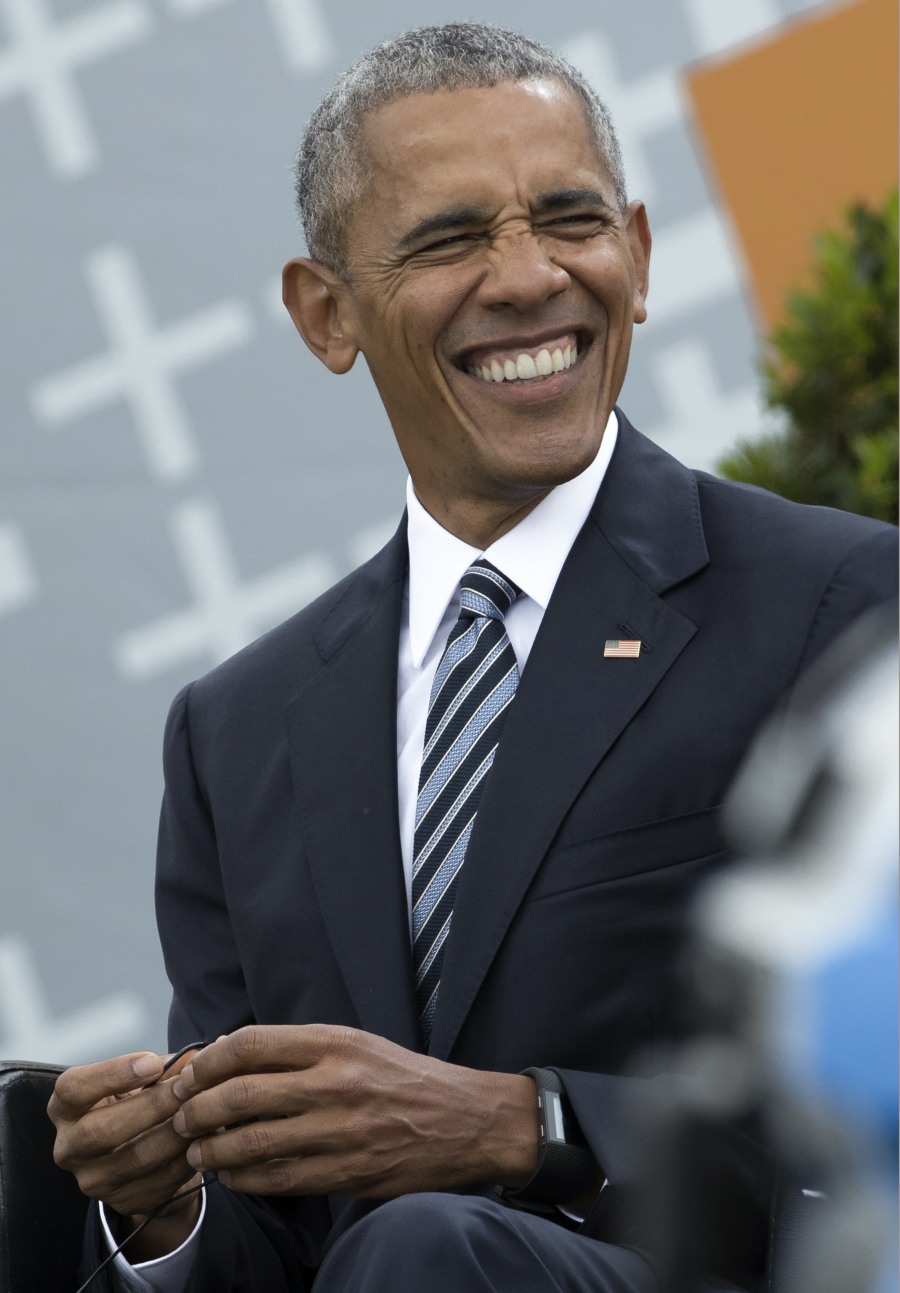 It's widely believed/known that Donald Trump is hellbent on doing the opposite of everything Barack Obama did in office. Obama passed landmark healthcare legislation: Trump wants to take that healthcare away from millions of people. Obama was a gracious and beloved figure around the world: Trump is literally shunned by world leaders at summits and conferences abroad. Obama spoke with depth, compassion and intelligence about racial issues and tried to heal racial divides around the country, even when his efforts were met with widespread mockery and criticism by the GOP and their media. Donald Trump describes neo-Nazis and white supremacists as "very fine people."
Obviously, millions of people – tens of millions, hundreds of millions – wish Barack Obama was still president. For the most part, Obama resists the urge to conduct himself like the Shadow President, although he has been in contact with other world leaders, and he has made public statements about important things in the past seven months. Following the Charlottesville terrorism, Obama posted these tweets:
"No one is born hating another person because of the color of his skin or his background or his religion…" pic.twitter.com/InZ58zkoAm

— Barack Obama (@BarackObama) August 13, 2017
"People must learn to hate, and if they can learn to hate, they can be taught to love…"

— Barack Obama (@BarackObama) August 13, 2017
"…For love comes more naturally to the human heart than its opposite." – Nelson Mandela

— Barack Obama (@BarackObama) August 13, 2017
The first tweet, the one with the photo of Obama looking at those children in the window, is now the most "liked" tweet in the history of Twitter. It's also the fifth most retweeted tweet ever. Come on, peeps. We can get those numbers up.
Anyway… remember when America had a nice president? Remember when Obama cried after Charleston? Remember when he always tried to heal the nation after myriad tragedies, crises and terrorist attacks? American voters in Pennsylvania, Wisconsin, Michigan, Ohio and Iowa: WTF were you thinking?
Photos courtesy of Getty, WENN.